Nowadays, smartphones are advanced enough that a user can locate them easily in case they get lost or stolen. Of course, if we're talking about smartphone technology, how can we forget Apple's iPhone? The same situation applies to the iPhone. Luckily iPhone offers a robust feature that helps you track and find your lost or stolen iPhone easily, known as "iPhone lost mode." The problem isn't with this feature. Instead, the real trouble starts when you successfully find your iPhone but don't know how to do an iPhone lost Mode unlock.
If you're one of them, this article is for you!
Part 1: What is Lost Mode on iPhone?
So, before jumping into the article, let's talk about what is lost mode on the iPhone? Like you use Find My Device on Android, iOS offers the same remote tracking service for iPhones known as "Find My iPhone".
The primary purpose of this service is to give you an ability to remotely lock, disable, and ring the sound in your iPhone through any device or computer. Now, in Find my iPhone, you'll see "Lost Mode" at the bottom of the screen. That lost Mode allows you to lock your iPhone in one click remotely through any device.
Once you enable this feature, your iPhone will temporarily lock itself. So, the thief or the person who'll find your phone can never access and open your iPhone. Moreover, in Lost Mode, the iPhone automatically turn-ons the GPS and mobile data, so you can easily track and take necessary actions.
Part 2: How to Get iPhone Out of Lost Mode without Apple ID or Passcode
Now, if you're searching for how to unlock iPhone in lost mode without Apple ID or passcode? The solution isn't that easy. If you've read this article so far, we're pretty sure you or your relative's iPhone is also stuck in the Lost Mode. As a cherry on a cake, there are many chances that you or the owner forget the passcode as well.
Now, to open it, there're two possibilities:
You can visit official Apple customer care and take a considerable amount of money out of your pocket to pay for the charges. Apple's customer support will install a new firmware in your device that will cost you at least 150$-250$.
The second possibility is by using a 3rd party software to unlock your iPhone. For your ease, we've dug deep into the internet and tested that PassFab Activation Unlocker is a good option.
But before unlock iPhone with PassFab Activation Unlocker, you should restore iPhone with iTunes first.
Attach the device to your PC with a USB cable and put the iPhone into recovery mode.

iPhone 8 and later models: Quickly press Volume Up button and Volume Down button, the hold the Power button until iPhone is in recoery mode.

iPhone 7 series: Press and hold Volume Down button and Power button to put it into recovery mode.

Other iPhone: Press and hold Home button and Power button together to put it into recovery mode.

From the popped-up prompt, click "Update".

Then follow the instructions and wait for iTunes to restore iPhone.

After the iPhone being restored and updated successfully, you will be asked for Apple ID and password to unlock iPhone. Open PassFab Activation Unlocker and select Remove iCloud Activation Lock.

Click Start and agree the terms. PassFab Activation Unlocker will download a jailbreak tool once iPhone is detected.

Plug in a USB and burn the jailbreak tool into it.

Then jailbreak your iPhone following the guide on the interface.

Go back to PassFab Activation Unlocker after jailbreaking iPhone successfully, click Start to bypass iCloud activation lock.

After a few moments, your device will be bypassed from "Lost Mode", and you'll be ready to go!
Part 3: iPhone Lost Mode Unlock
Besides PassFab, there are many other methods by which you can bypass the lost Mode from your iPhone. However, note that all these methods are official methods offered by Apple Inc. Therefore, you must know the lost mode passcode of the device or Apple ID password linked to the device.
1. Unlock Find My iPhone Lost Mode with Passcode
If you're searching for how to unlock lost iPhone 6, 6S, 6+, 7, 7+, 8, 8+, X, XS, XR, 11 series and 12 series, this section is for you. The easiest way to unlock your iPhone is to enter the original passcode into the iPhone you entered when activating the lost Mode. Of course, the iPhone's lost mode is for security purposes, and the device locks itself temporarily and not permanently. You can still unlock the iPhone in a genuine way which is by entering the passcode.
2. Unlock Lost Mode iPhone from iCloud
The second method of how to get iPhone out of lost mode is using your iCloud account. For this task, you need to have the same iCloud account username and password on which your lost mode iPhone is signed in. If you didn't remember the login credentials of the lost Mode iPhone's iCloud, this section is useless for you. Anyways, but if that's not the case then here is the brief step-by-step guide on how you can unlock your iPhone through iCloud:
Visit iCloud.com and use your iCloud username and password to log in.

Note: You need to use the same iCloud account on which your lost mode iPhone is logged in.

Now, click on "Find iPhone" and choose all devices.

Click on the device which is in Lost Mode and you want to unlock it.

Choose "Stop Lost Mode" to unlock the iPhone.

Confirm your account credentials, and the iPhone will unlock itself.
Frequently Asked Questions
Q1: How to unlock a stolen iPhone?
There are many ways by which you can unlock your iPhone from lost mode. To be precise, you can unlock your iPhone in 3 different ways. For your ease, we've mentioned all the possible ways above in the article.
Q2: What happens when an iPhone is in lost Mode?
Once you set your iPhone in "lost mode," the device will lock itself. After locking, there's no way to unlock it until you enter the passcode or jailbreak the device. Even the hard reset will not work!
Q3: How does lost mode work in "Find My iPhone"?
With "Find My iPhone," you can remotely track, ring, erase data and put your iPhone in lost Mode in one click. You can do this from any browser-enabled device.
It's no wonder smartphones are the most common gadgets that people lose or get stolen in the world every moment. That's why today's smartphone comes with an advanced anti-lost option that allows you to track your smartphone remotely from any device in real-time.
The same feature comes in the iPhone, known as "lost mode." We know the lost Mode of the iPhone is helpful until you find your phone back. The real problem starts when you need to perform iPhone lost mode unlock. Because, we're pretty sure, 80% of users forget their passcode.
That's why in this article, we've written an ultimate guide on unlock iPhone's lost Mode with PassFab Activation Unlocker and mentioned some of the best ways of unlocking lost Mode in the iPhone.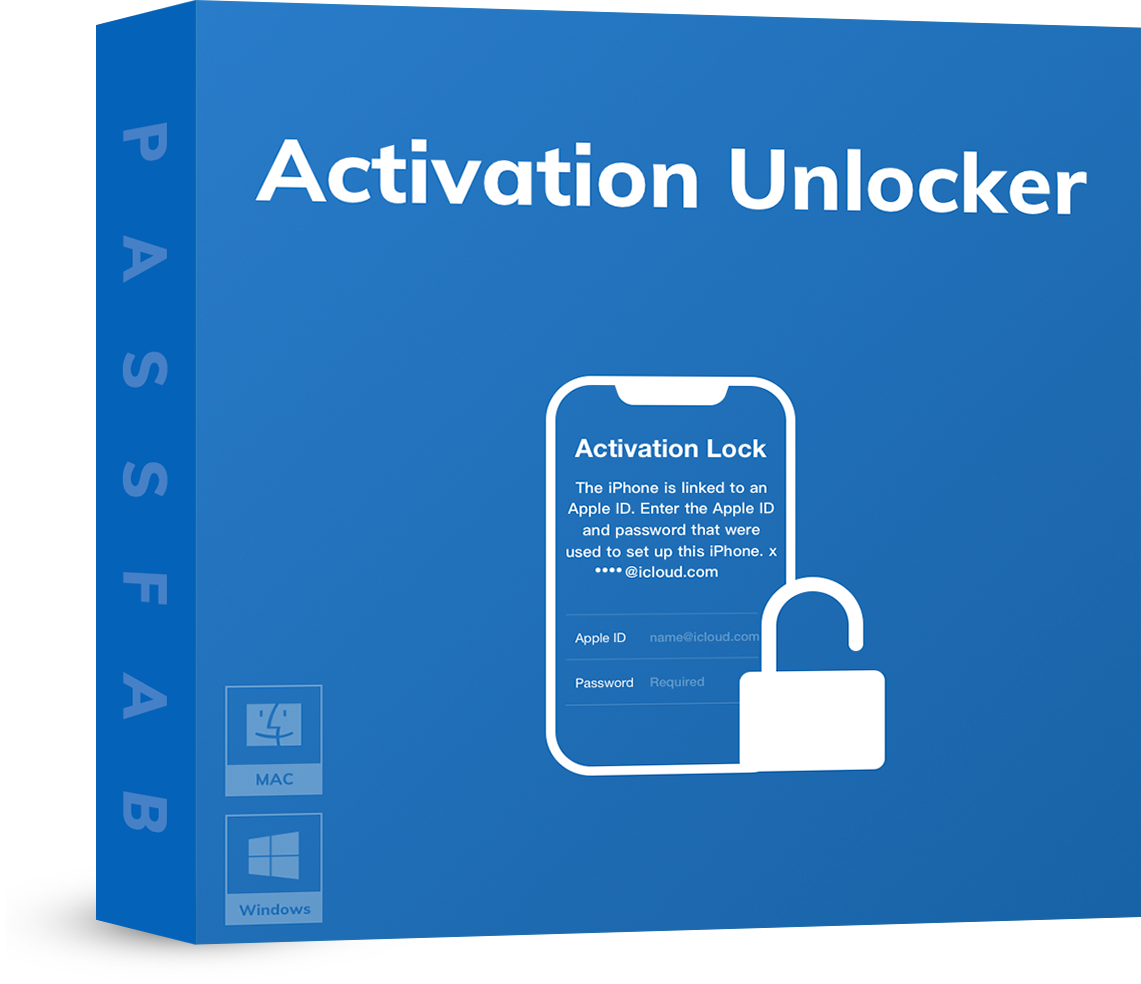 PassFab Activation Unlocker
Remove activation lock on iPhone, iPad or iPod touch.
Turn off Find My iPhone/iPad without Apple ID password.
Unlock Apple ID without password..
Removing iCloud Activation Lock supports iOS 12-14.7.
Removing Apple ID or FMI is now available on iOS 12-15.
Compatible with Windows 11/10/8.1/8/7, MacOS 10.11-11.1.
---
PassFab Activation Unlocker has Recommended by many medias, like macworld, makeuseof, appleinsider, etc.