How to Change Password on Acer Laptop without Disk
Normally, we prefer to add a password to our own laptop so that prevent unauthorized access to important files and folders. But if you are fed up with the current password or you've forgotten your Windows password and you don't have a CD or USB drive laying around, how to reset the password on Acer laptop without disk? In this article we'll walk you through the steps to reset lost Acer Aspire/Swift/Spin/Switch/Nitro password without disk on Windows 10/8.1/8/7/XP/Vista.
Method 1: Change Acer Laptop Password with Command Prompt
If you remember the user name and password, then you can reset Acer laptop password without reset disk/CD/USB using command prompt, just do the following:
Step 1: First of all, Press Win and X at the same time, then choose Command Prompt (Admin) from the list and click Yes to run Command Prompt as administrator in your Acer laptop.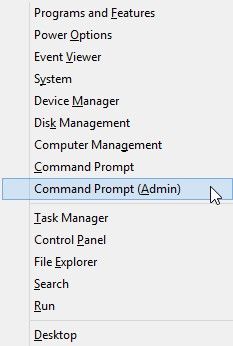 Step 2: Then type the command net user <user name><new password> and hit Enter button to change Windows user password.
Method 2: Reset Acer Password with Windows Password Key (No Disk)
But if you do not prepare any pre-created password reset disc or have an installation disk, PassFab 4WinKey is the professional Windows pssword reset tool to help you reset/remove Windows login password without disk. This is a powerful program which works well on Windows 10/8.1/8/7/Vista/XP and almost all computer brand, like HP, Dell, Acer, ASUS, Toshiba, Samsung. Let's see how it works in resetting Windows password with no disk when you locked out of Acer laptop:
Step 1: Download and install PassFab 4WinKey on a computer you granted for access, then launch it on that computer.
Note: Below is the download button of PassFab 4WinKey Standard, which only supports to remove Acer laptop password with CD and DVD. In order to reset Acer laptop password with CD/DVD/USB, you need to upgrade Standard to Ultimate.
Step 2: Insert a blank USB to that computer, this Windows password key will recognize it. After that, click Burn button to begin bootable disk creation. Then plug out the USB.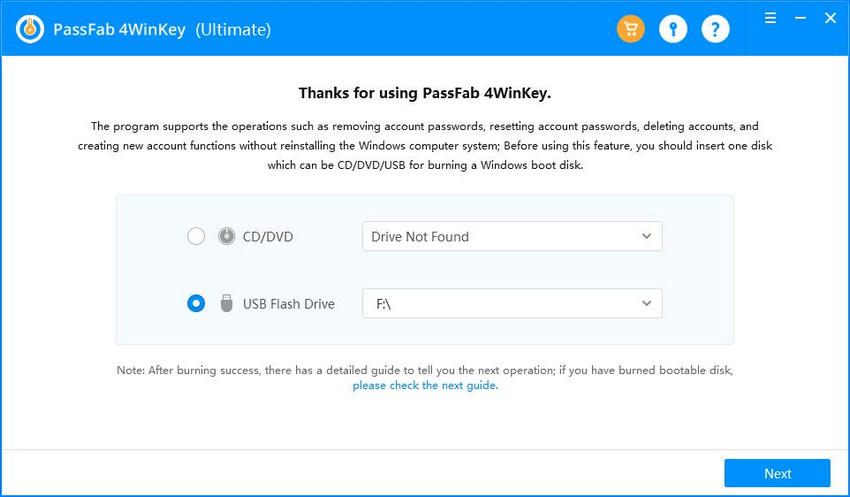 Step 3: Restart Acer laptop rapidly and then press F12 quickly. Change the setting and let your laptop boot from the USB you just created. Select your Windows Installation info and whether to remove or reset the password, then enter the new password you want to change to.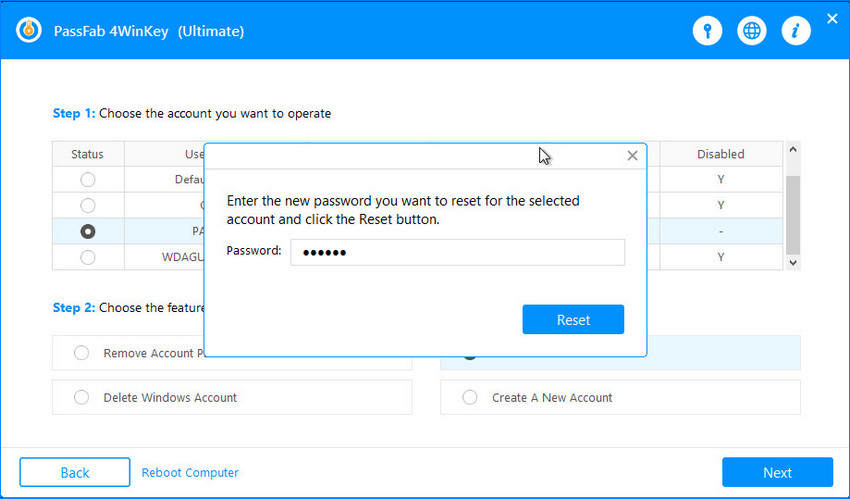 Step 4: Now you reset password on Acer laptop successfully! Just reboot your PC and sign in with new password to enter system.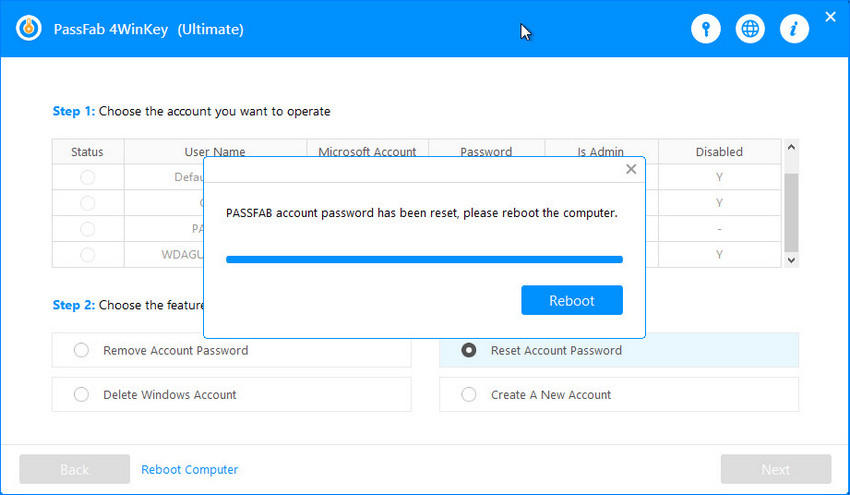 Now with this reliable Acer password reset tool, you can successfully reset Windows laptop password without disk on Acer or other brands. What are you waiting for? Just get one soon and give it a free try.