Best Windows 7 Password Key Software
Windows 7 was one of the most used operating system after Windows XP by Microsoft. Windows 7 had everything a user could wish for. Privacy was the key role to success for it. Unlocking Windows 7 without knowing the password is almost impossible. Hacking the Windows and getting in is not a suitable way. Although there are multiple software that can help you with your Windows 7 password key recovery.
People often lock their Windows if they have their personal stuff in it. The main reason for locking a Windows is that no other person can edit or view your personal information without you knowing. There are several times, when a user forgets the password for their Windows and get stuck as they try to reinstall the Windows and lose all their precious data. To recover Windows password key 7, there are multiple software and some of them are.
4WinKey - Best Windows 7 Password Key Software
An online software known as PassFab 4WinKey is the best known software for Windows 7 password key recovery. The software is the best as it can recover any sort of key applied to your Windows 7. No matter the length and complexity of your password, 4WinKey will recover it within minutes. The plus point for this software is that it is superfast and provides a very user friendly interface. Due to its amazing interface, the software is really easy to use and even a beginner with no knowledge of it can you use it. The software claims the highest rank as it is the most trusted software for Windows 7 password recovery, that is, the software comes with no viruses and thus, you can download the software without any hesitation of being hacked.
There are multiple versions of the software. You can either get a Standard version which supports CD only or you can get the Pro version (recommended) which supports USB, CD or DVD. The version may include the password removal only but the Pro version comes with extra features, such as, resetting your password or many other things. The software uses multiple sort of media devices. You can either use USB or CD/DVD to burn them and make bootable so that you may be able to boot your computer to remove password protection from it.
To recover your lost or forgotten Windows 7 password key, you need to follow these simple steps.
Step 1: Purchase the software and download it into some other computer as your own computer is locked.
Step 2: Run the software and select the media device you want to boot. Select USB or CD/DVD.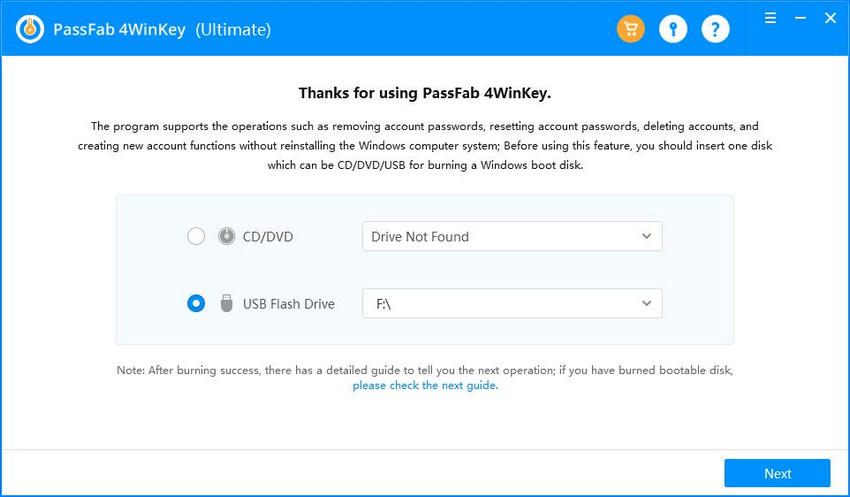 Step 3: Click on the button "Burn" and your drive will be formatted so that you may boot your computer through it.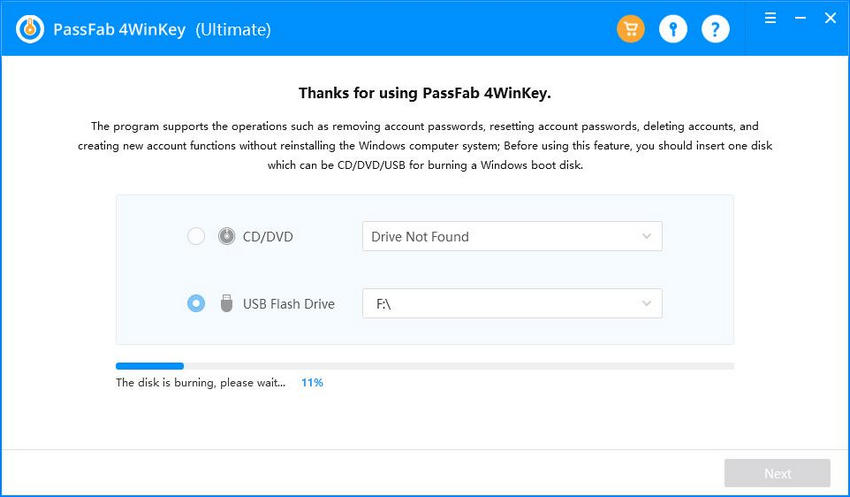 Step 4: Wait for the "Burn Successful" message.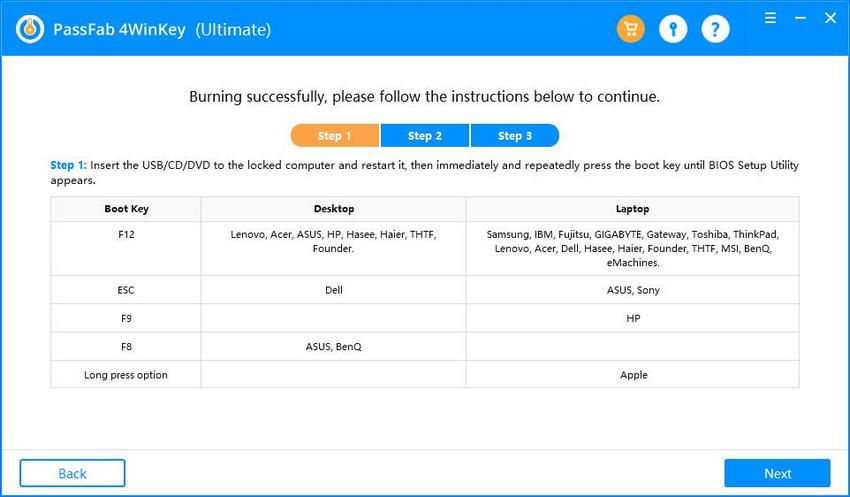 Step 5: Now, insert the bootable drive into the locked computer and restart it.
Step 6: When the computer starts, go to the boot menu. In the boot menu there will be a lot of bootable devices, choose your Windows 7 password key USB you made bootable.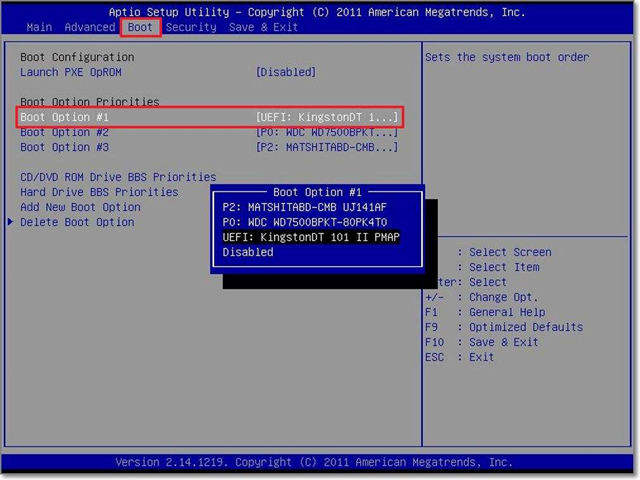 Step 7: Now enter the locked Windows from boot disk for Windows password reset key.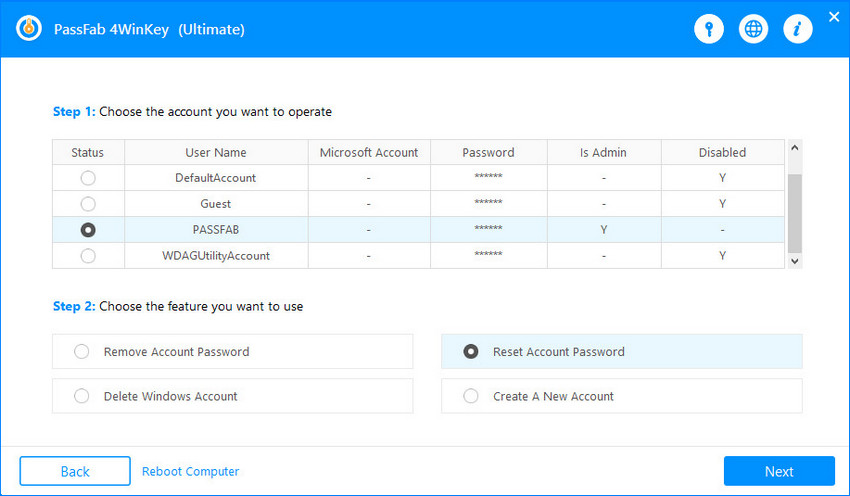 Step 8: Finally, you will see the 4WinKey interface, select your Windows from this Windows password recovery program.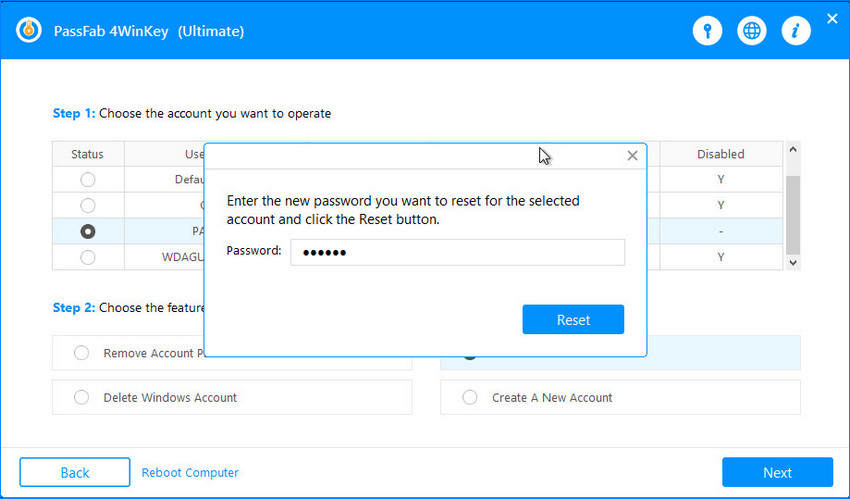 Step 9: Now select the User Account you want to unlock.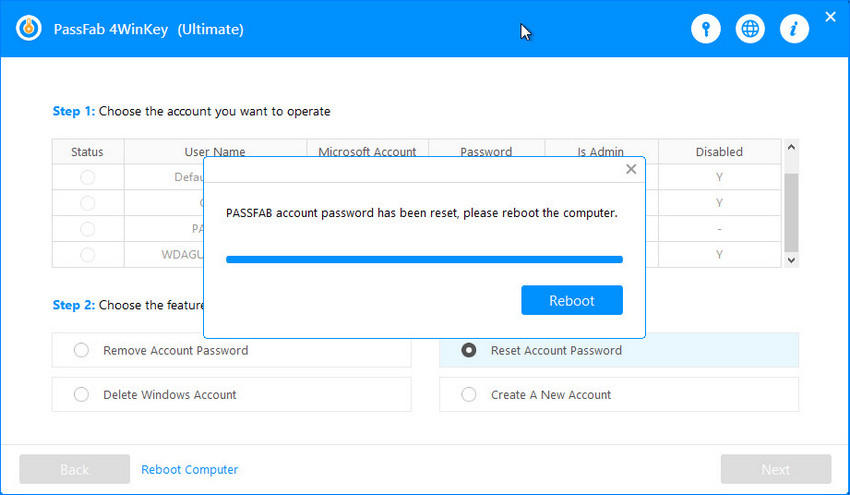 Step 10: Click on the Next button and your password will be set to blank automatically.
Step 11: Finally, click on Reboot, you system will restart and you can log into Windows with a new password now.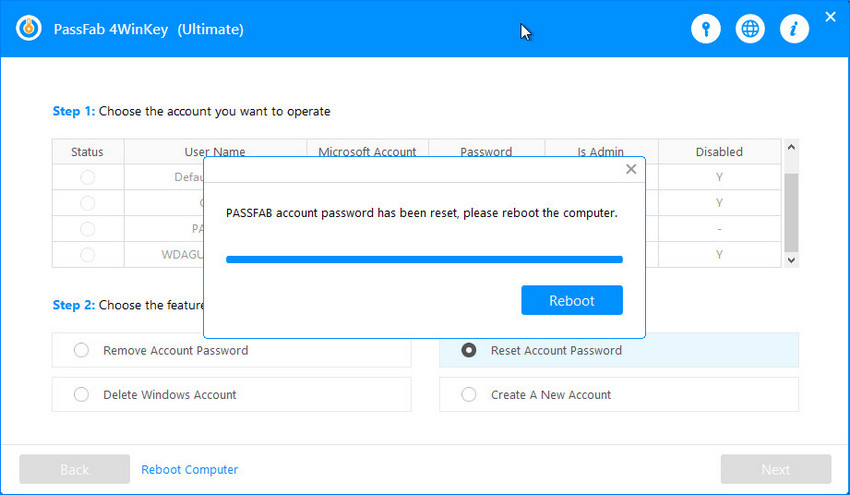 Windows 7 Password Key Alternatives
There are multiple other ways through which you may stand a chance to recover your Windows 7 password key. Some of them are.
1. Windows 7 Password Hint
If you can't remember your Windows 7 password, there is an option of having hint. If you have provided a hint that can help you remember your password go and check it. If you remember the password, enter the password and log in to your Windows 7 again.

2. Windows 7 Password Reset Disk
Get in to your Windows 7 and go to the user accounts. Remember that, password reset disk can only be generated if you are inside the Windows already. Once you have selected the user account to which you want to reset the password for, make a new Windows 7 password recovery disk for it. Enter the password for the reset disc and then when you restart your computer it may ask you the password, select the reset password and it will ask you for the reset device. Select the device you used for reset password and Windows will ask you enter the new password and you can finally reset your old password.

3. Windows 7 Command Prompt
You can always rely on command prompt when nothing else is working. Windows 7 password key can be recovered through command prompt. This method is bit lengthy but can be done. There are set of several commands that you can find online through which you can remove the password protection from Windows 7. Boot your computer first of all and then select command prompt as the system recovery option. Paste in the commands and you will be able to recover or remove your Windows 7 password.
Summary
Windows 7 was the most used operating system back in its days. Microsoft kept good care for the user privacy. Thus, unlocking Windows 7 without knowing the password is not an easy task to perform. In the above article we have shown the best software that can help you recover or reset Windows 7 password key within minutes. We have also discussed about some of the amazing alternative approaches that can stand a chance, too. These alternative approaches are for sure offline so you can try them as well. If you can find any other amazing way of unlocking Windows 7 without knowing the password, do let us know. Thank you.