Best Windows 8 Password Key Software
Windows 8 came with an amazing interface and security features. Windows 8 once locked cannot be opened if you don't know the password for it. Although, there are multiple ways to get into your Windows 8 if you don't know the password for it. You can always recover your Windows password key 8 by using different software.
Part 1. Why People Need Windows 8 Password Key?
People tend to lock their Windows so that no other person can get access to your personal information or data without your permission. Sometimes, people forget the password they did set to their Windows and get stuck as they try to reinstall Windows and lose all the previous data they had. This mainly occurs when people use multiple user accounts for Windows or they use Windows after a long time. There are a lot of online software that can help you recover your Windows password key Windows 8.
Part 1. Best Windows 8/8.1 Password Key Software
PassFab 4WinKey is the best known software for Windows 8 password key recovery. The software is the best as it can recover any sort of password applied to your Windows 8. No matter the length and complexity of your password, PassFab will recover it within minutes.
The plus point for this software is that it is superfast and provides a very user friendly interface. Due to its amazing interface, the software is really easy to use and even a beginner with no knowledge of it can you use it. The software works on some simple clicks phenomena. The software claims the highest rank as it is the most trusted software for Windows 8 password recovery, that is, the software comes with no viruses and thus, you can download the software without any hesitation of being hacked.
There are multiple versions of the software. You can either get a standard version which is of course free or you can get the Pro version (recommended). The version may include the password removal only but the Pro version comes with extra features, such as, resetting your password or gaining your own old password and many other things. The free version may end soon but the pro version is for lifetime and you can easily recover password anytime in future.
The software uses multiple sort of media devices. You can either use USB or CD/DVD to burn them and make bootable so that you may be able to boot your computer to remove password protection from it.
To recover your lost or forgotten Windows 8 password key, you need to follow these simple steps.
Step 1: Get the software and download it. Run the software and select the media device you want to boot.
Step 2: Select USB or CD/DVD to boot. Click on the "Burn" button and your drive will be formatted so that you may boot your computer through it.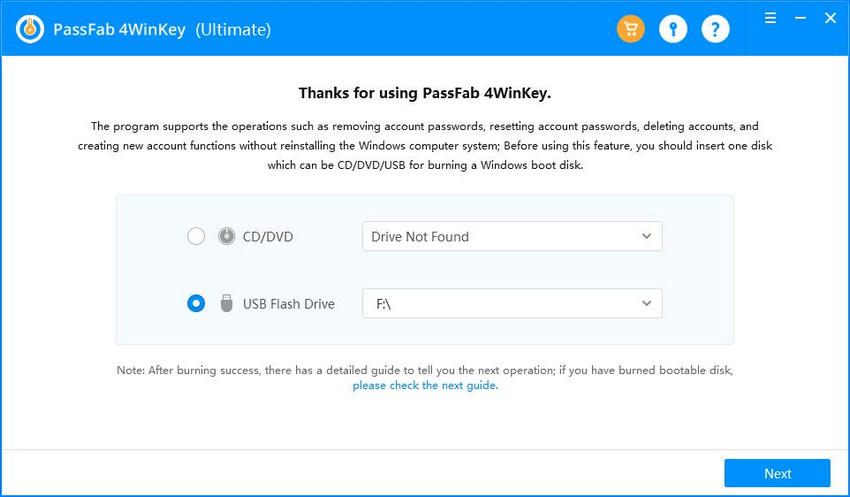 Step 3: Wait for the "Burn successfully" message.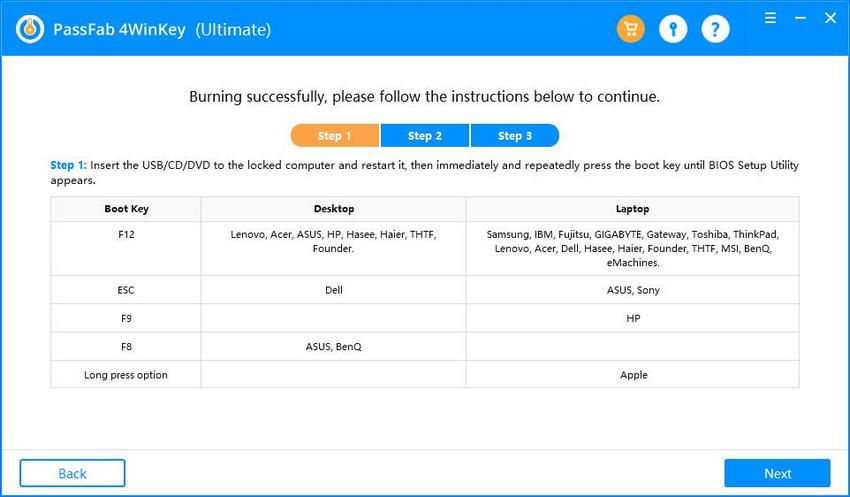 Step 4: Now, insert the bootable drive into the locked computer and restart it. When the computer starts, go to the boot menu. In the boot menu there will be a lot of bootable devices, choose your Windows 8 password key disk you made bootable. Finally, exit BIOS and restart it.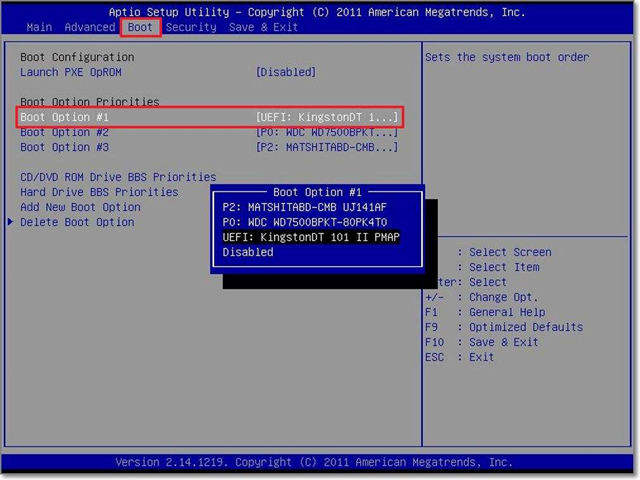 Step 5: Now enter the locked Windows from boot disk for Windows password reset key. You will see the PassFab interface, select your Windows system from this Windows password recovery tool.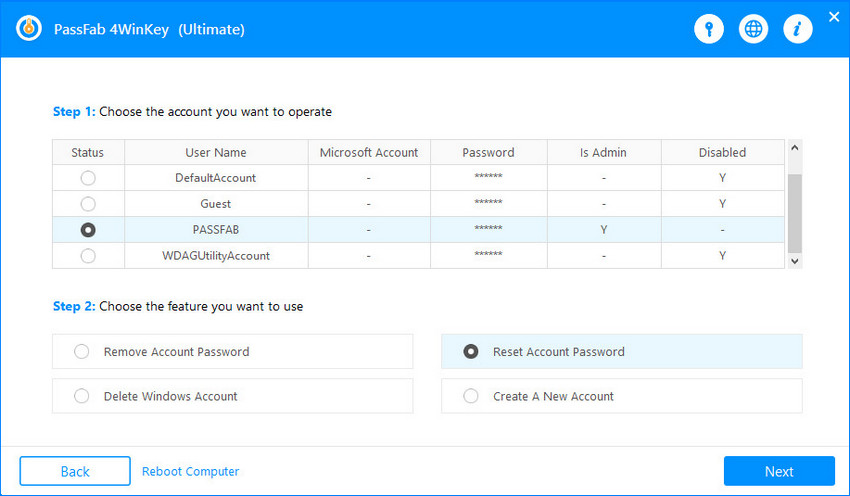 Step 6: Now select the User Account you want to unlock. Type the new password or just click to remove it.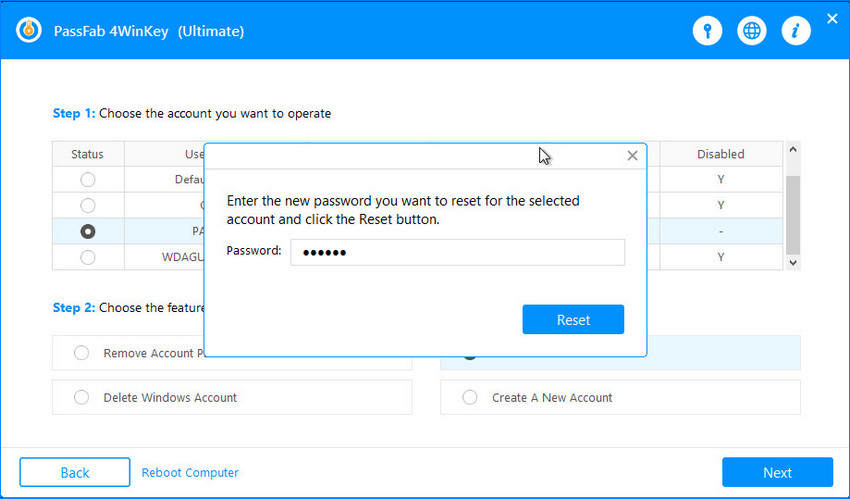 Step 7: Click on the Next button and your password will be reset or set to blank automatically.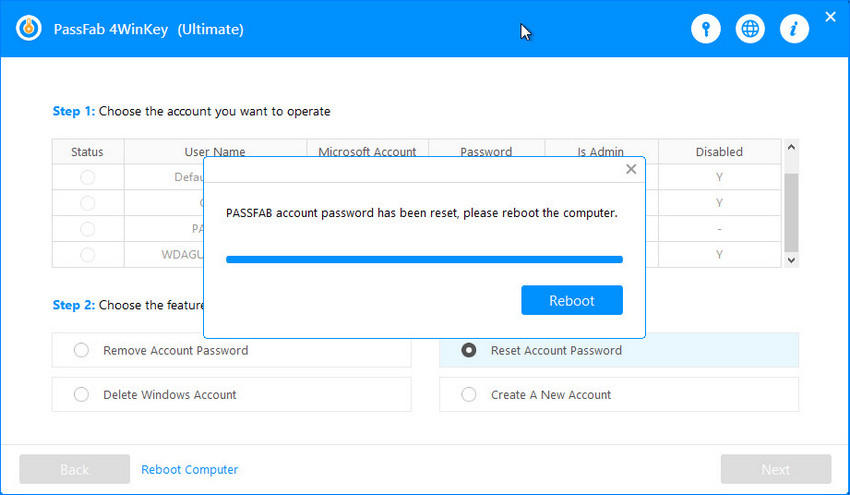 Step 8: Finally, click on Reboot, you system will restart and you can log into Windows with a new password now.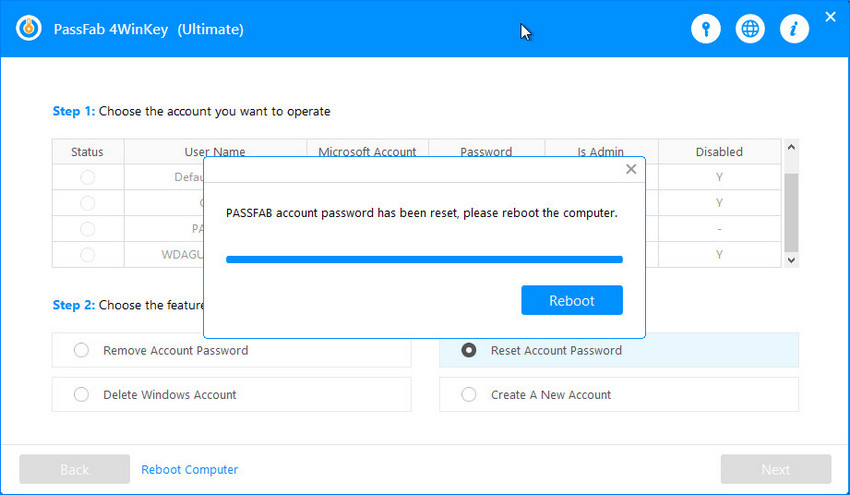 Part 3. Windows 8/8.1 Password Key Alternatives
There are several other ways if you don't want to buy any online software, you can select an alternative way to recover or reset your Windows 8 password. These techniques may not always help you but you must try your luck. Some of them are.
1. Windows 8 Password Reset Disk
Password reset disk can only be made if you are inside your Windows already. Log in to your Windows 8 and go to the user accounts. Once you have selected the user account to which you want to reset the password for, make a new reset disk. Enter the password for the reset disk and then when you restart your computer it may ask you the password, select the reset password and it will ask you for the reset device. Select the device you used for reset password and Windows will ask you enter the new password and you can finally reset your old password.
2. Windows 8 Picture Password
Windows 8 came up with an amazing feature known as picture password. For sure, remembering a picture is far easier than remembering a PIN or difficult password. You can apply Windows 8 picture password by using different gestures on a specific picture and thus, it will become more convenient for you to remember your password for future use.
3. Windows 8 Microsoft Account
If you don't remember the password for your Windows 8, don't panic. Microsoft got your back in this matter. You can always tap on reset password option and enter your Microsoft account. You will receive an email containing a new password for your Windows 8. Just log in to your Microsoft account email and get your password from it to recover your Windows 8.
Summary
Windows 8 came with a lot of new interface and security features. You can easily apply password to your Windows so that no other person can unlock your device without your permission. There are circumstances that you don't know how to bypass Windows 8 password when forgot it. In the above article we have shown some of the amazing software, through which you can have your Windows 8 password key download file. We have also seen some of the alternative approaches of recovering your Windows 8 password without buying any online software. If you can find any other amazing way of recovering Windows 8 password, do let us know. Thank you.