I lost my Windows 8 password, and I need the pc for school online. How do I login when I do not know my Administrator password?
Have you met the situation like that? In fact, more than half of Windows 8 users have forgotten their Windows passwords before. Regardless of which password you have forgotten, such as login password or Administrator password. You can find a solution on how to bypass Windows 8 password in this article.
Part 1. 2 Ways for Windows 8 Password Bypass Free!!!
If you are wondering how to Windows 8 bypass password through command prompt, then you need remember that you can remove the user account password for your Windows 8 system. Though, this will put your system to risks of unauthorized remote access. This process helps you have a password and skip it too.
Note: This ways works when you are able to access your computer.
Method 1. Using Command Prompt for Windows 8 Password Cracking
How to bypass Windows 8 password using command prompt:
Step 1. Go to your desktop by logging into your user account. Right click the "Start" button/"Windows Key + X" to launch the power user menu.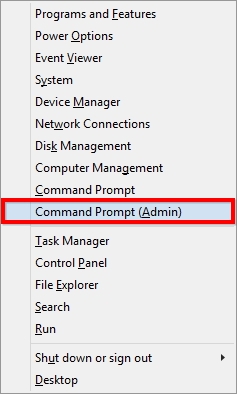 Step 2. Tap on "Command Prompt (Admin)" for launching the "Command Prompt" window having administrator privileges. Allow "User Account Control" prompt. Type "control userpasswords2" in the command prompt and hit "Enter".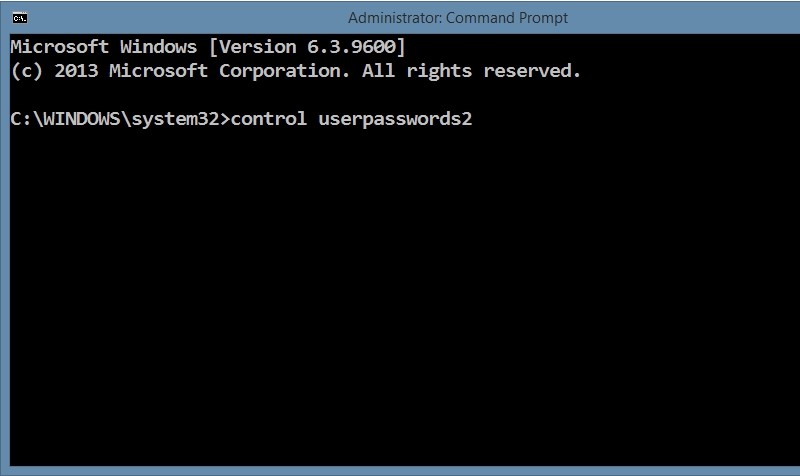 Step 3. To bypass the Windows 8 password screen while logging in/booting uncheck "Users must enter a user name and password to use this computer". It disables all the users" login passwords on that computer.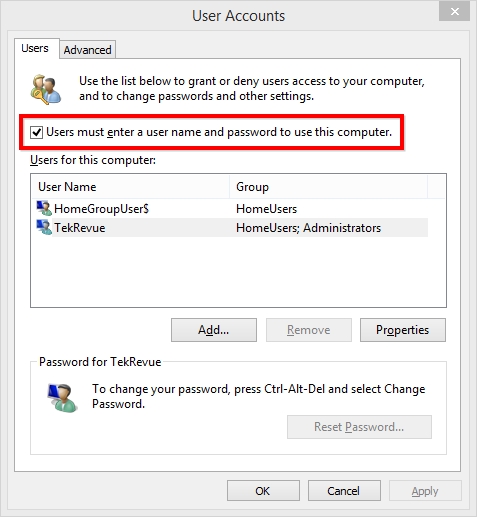 Step 4. Now, press "Apply" and enter admin password twice to confirm. Hit "OK" to close the window.
Step 5. Reboot your Windows 8 system and you can see that the password screen is bypassed.
Method 2. Windows 8.1 Password Bypass via Reset Your PC
You can reset your PC to bypass Windows 8 login easily. It's not identical to resetting your password. It clears all installed apps, programs, and your saved data.
Step 1. In your Windows 8 system, login to your account.
Step 2. Go to "Advanced Startup Options".
Step 3. Select "Troubleshoot" and then click "Reset Your PC".


Part 2. Top 3 Tools for Bypassing Windows 8 Password
As you can see, there are some inevitable defects in the free methods. It's better to choose a professional method than to put your computer at risk. In this section we have listed the top 3 softwares for you.
Tool 1. PassFab 4WinKey - Fast & Safe Windows 8 Password Bypasser
The first software is PassFab 4WinKey. It can help you bypass Windows 8 passwords easily. Besides, it can reset passwords without any glitch. Due to its high recovery rate and performance, it has been a popular tool for Windows password recovery.
Here is the video about how to bypass password on Windows 8 computer for you.
Steps to bypass the Windows 8 password using PassFab 4WinKey:
Step 1: Download and install PassFab 4WinKey on your PC or Mac. We will use the Quick Recovery Wizard here to bypass the Windows 8 password.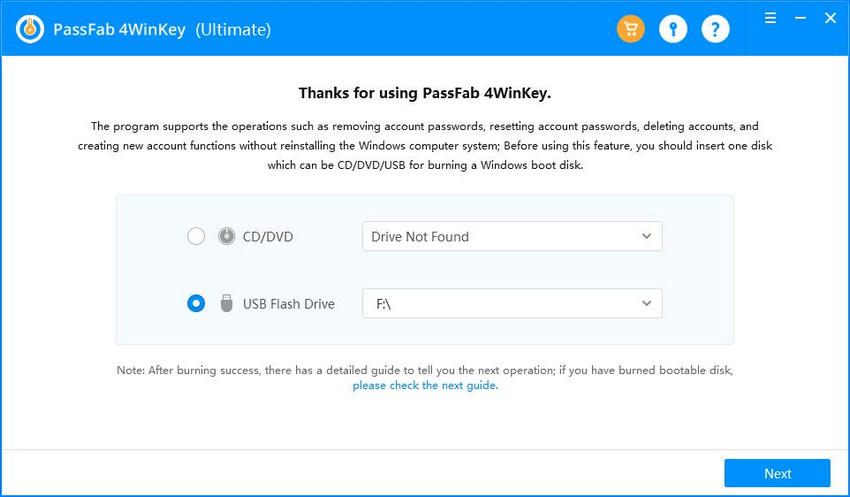 Step 2: Launch the software after installation and pick the boot media from CD/DVD/USB flash drive. Let's say select "USB drive" and tap "Burn, so that the USB boot disk is burned. You will be prompted to format the USB.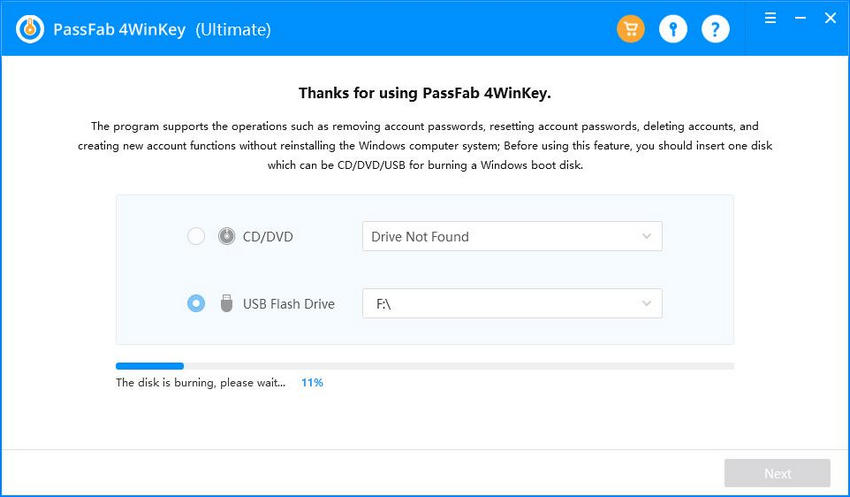 Step 3: Hit "Yes" and wait a while to allow time for burning the USB drive. Now, connect it to your password locked Windows 8 computer. Restart it and enter Boot Menu interface by tapping "F12" or "ESC" key.
Step 4: In the Boot Menu, locate your USB drive from the list and then press "Enter" after highlighting it. Now, you can reset or remove the Windows 8 password.
Step 5: On your Windows 8 system, select the OS and tap "Remove your password". Now, pick your "Admin" user account from the list and a default password is shown onscreen.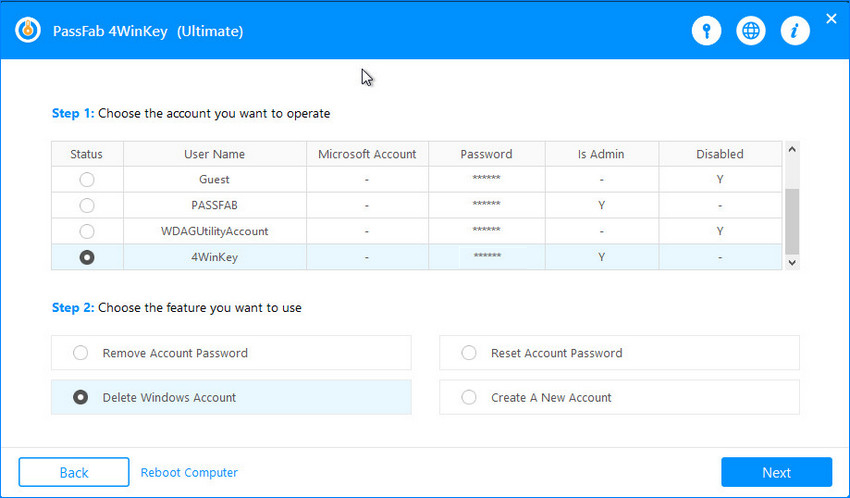 Step 6: Key in a new password in the "New Password" box and then tap "Next". Now, reboot your computer using the new password or skip it altogether. After clicking "Reboot" you need to eject the boot USB drive.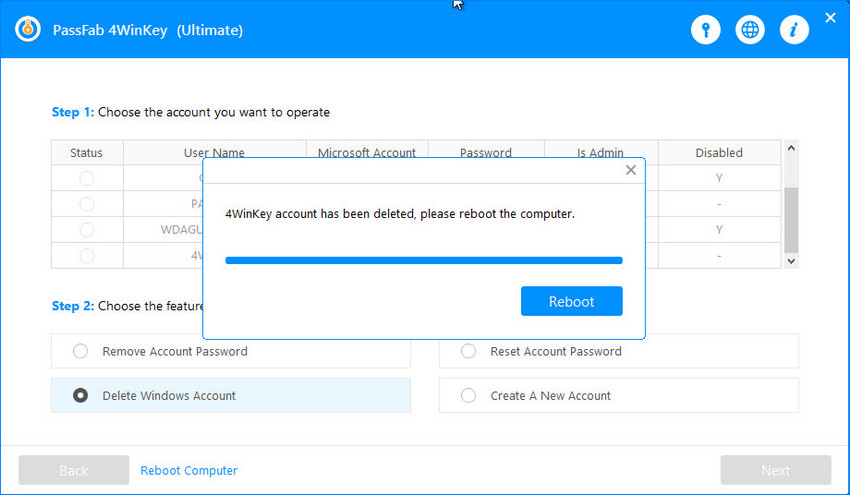 Tool 2. Offline NT Password & Registry Editor
This software supports Windows 7/8/10/Vista/XP systems. You don't need to remember the old password to reset it. You need to burn the ISO image to a CD or USB flash drive so that the password can be reset.
Step 1: Browse to the Offline NT Password & Registry Editor website and download the "cd140201.zip" file. This is known as the "Bootable CD image" and occupies around 18 MB of space.
Step 2: Make sure to download the "CD" version, even if you intend to use it with a USB drive.
Step 3: The ISO file, "cd140201.iso" under the ZIP file needs to be extracted using the built-in Windows extraction tool or a free file extraction application. Burn the extracted ISO image to a USB or CD drive.
Step 4: Connect this USB to the system you want to reset password and then restart the PC. The software will run on its own and hit the "1" option from the list of options provided to fix the issue.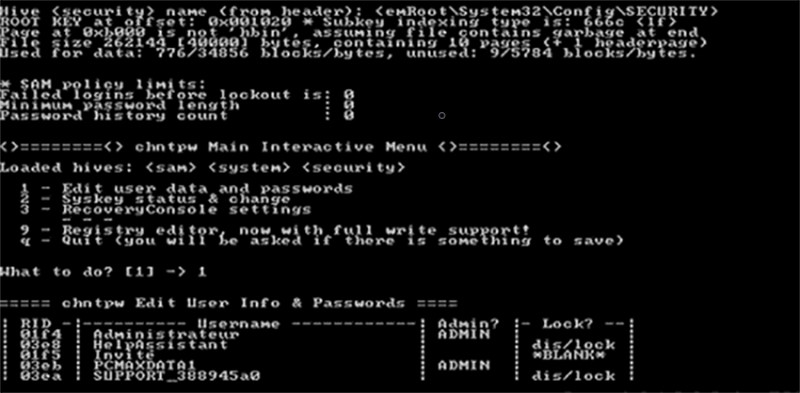 Tool 3. Ophcrack
This freeware can look for and displays all Windows passwords on your PC screen. Only the Windows 7/8/Vista/XP systems are compatible with it. Few antivirus applications mistake this tool for a virus or Trojan. Unfortunately, it can't bypass Windows 8.1 password longer than 14 characters.
Step 1: Go to the Ophcrack download page and select the "Download ophcrackLiveCD" button, and tap the Vista/7 link (it supports Windows 8). It will take a while to download the ISO image file.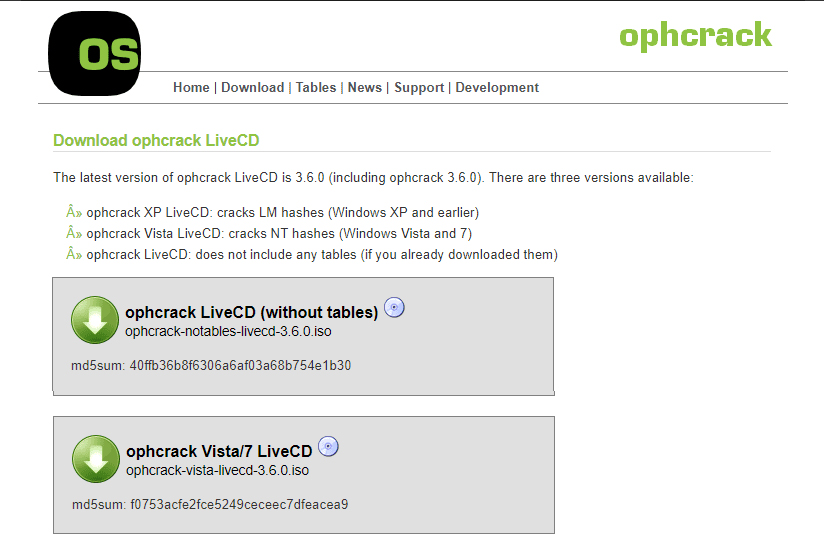 Note: It can automatically work according to the OS, so you don't have to be a tech geek for using it.
Step 2: Burn the Ophcrack ISO to a USB flash drive. Once it"s done, eject the USB drive.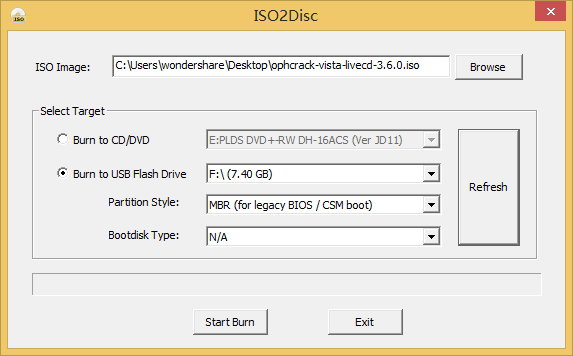 Step 3: Reset your computer and plug in the USB again. From the Ophcrack LiveCD choose "Ophcrach Graphic Mode - automatic".
Step 4: Ophcrack will now boot up on your system to automatically execute the dictionary attack to recover the password.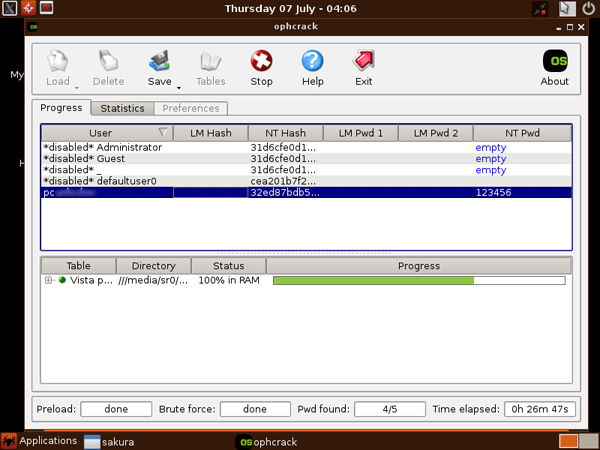 Step 5: Now, reboot your PC and login to your system with the new recovered password.
Final Comments
By checking the ways to bypass administrator password Windows 8 I belive you must have your own choice now. If you ask me which one is the best choice, i definitely recommend PassFab 4WinKey. More than it, this tool also allows you reset Windows 10 password or reset Windows 7 password and other versions. Please feel free to let us know your doubts by leaving message below.