PassFab 4EasyPartition
The most secure and professional system migration and all-in-one partition management tool.
Quickly and safely migrate your Windows system to other hard disk or PC.
1-click to move to a new high-speed SSD, make your Windows boot faster.
Convert MBR to GPT to update Windows 11 without losing data.

Hot

Upgrade to a larger hard drive, free up your disk space.
Easily clone disks/partitions to create full backups, saving your time and efforts.
Quickly resize, create, delete, split, and format partitions, simplifying your PC disk management.
30-Day Money Back Guarantee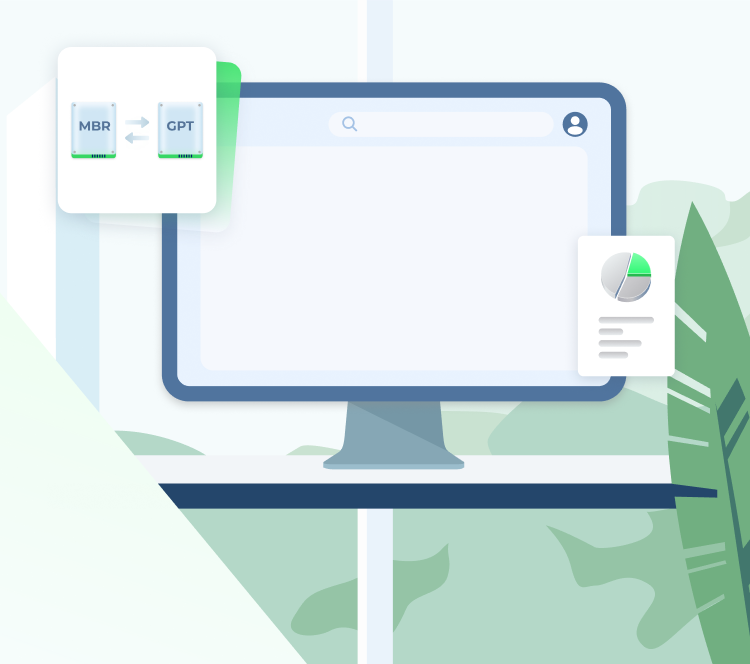 Smart Disk & Partition Cloning
PassFab 4EasyPartition helps to clone one disk/partition data to another disk/partition intact without losing any data on all Windows-supported PCs.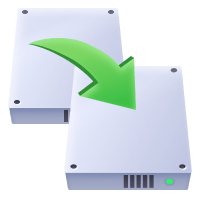 Clone Disk
Want to recover data? Want to upgrade your drive? PassFab 4EasyPartition helps you to clone HDD, SSD, USB flash drive and other types of hard drive and transfer all the saved data & applications to the new drive.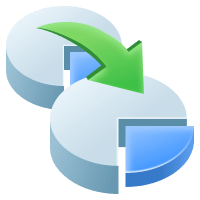 Clone Partition
Running out of disk space? PassFab 4EasyPartition enables you easily upgrade/replace/backup hard drives and transfer large amounts of data from one partition to another.
One-Click System Migration
Hunting for an easy-to-use tool to migrate your data, operating system and applications to other hard drives? PassFab 4EasyPartition is the best choice for you with just one-click, without requiring you to reinstall your operating system or applications!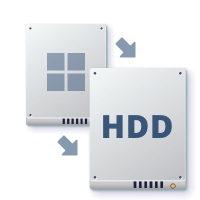 Migrate OS to SSD/HDD
Safely and easily migrate your data, OS and applications to another hard drive without data loss.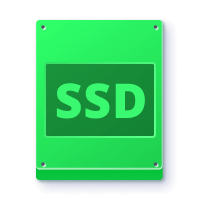 Upgrade to a New High-speed SSD
Replace HDD with SSD, providing you with the easiest and fastest way to boot.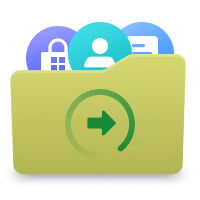 Safely Transfer Everything
Ensure no business interruption when user migrate system to a more efficient OS. no need to install applications, system configuration file and other files as well.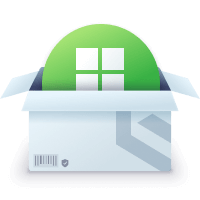 No Need to Reinstall the System
Transfer data directly without reinstalling the app. Improve efficiency and save your time.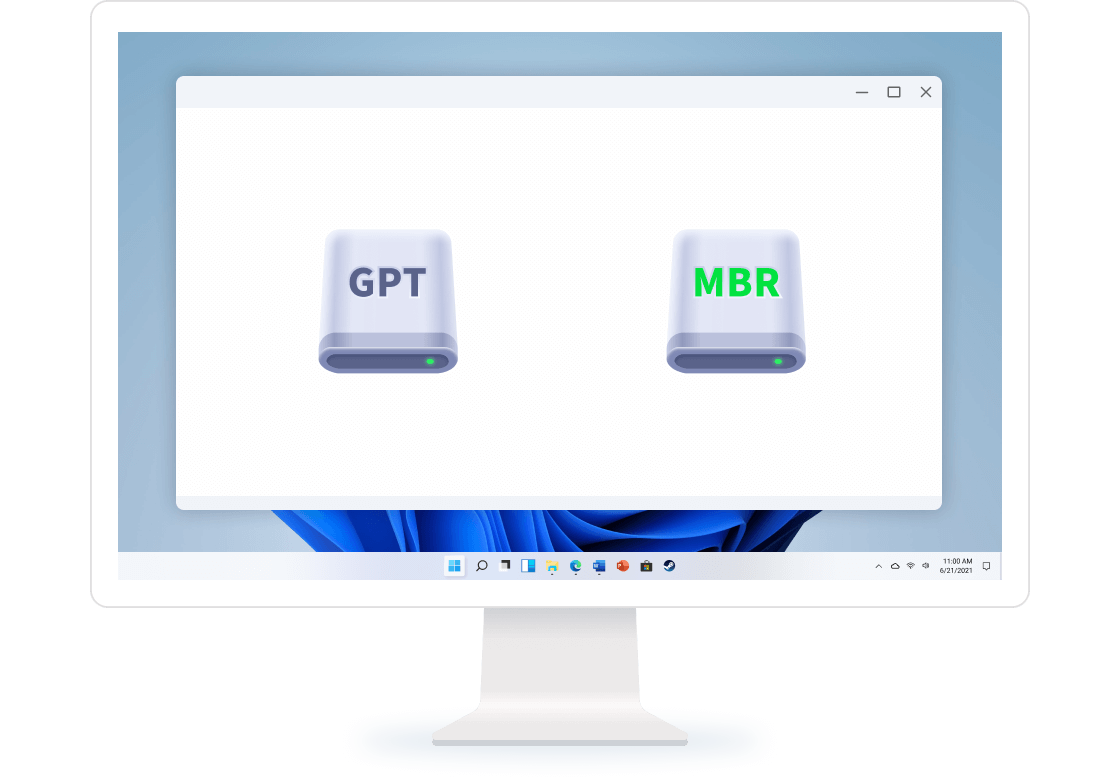 Seamless MBR and GPT Disk Conversion
Realize seamless conversion between MBR and GPT disks, and instantly unlock new flexibility. Switch between the two formats quickly and easily, whether for compatibility adjustments or system upgrades, without losing data.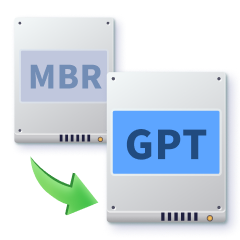 MBR to GPT
Dreaming of upgrading to Windows 11 but troubled by MBR? Worried about data loss and system reinstallation? Restricted by the four-partition limit and 2TB cap of MBR disks? PassFab 4EasyPartition offers a worry-free solution!
Clone Disk
Seamless Windows 11 Upgrade
PassFab 4EasyPartition offers a hassle-free solution. Easily switch from MBR to GPT, smoothly upgrading from Windows 7, 8, or 10 to the sleek Windows 11 interface.
Preserve Data, Skip Reinstallation Worries
PassFab 4EasyPartition makes MBR to GPT transition a breeze, removing concerns about data loss or complicated reinstallation processes.
Unlock Storage Capacity
Stuck with MBR's four partition limit and 2TB cap? No more worries! Use PassFab 4EasyPartition to convert your drive to GPT, unlock the potential to create up to 128 partitions, and maximize your storage space.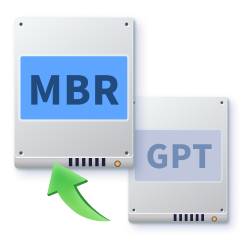 GPT to MBR
Enhance device compatibility, ensuring seamless integration across various devices. Simultaneously, infuse new vitality into older systems like Windows 95/98/ME, Windows NT4, Windows 2000.
GPT to MBR
Broaden Device Compatibility
Ensure seamless compatibility across various devices, including older computers. Convert your disk from GPT to MBR to unlock broader support and accessibility.
Revive Legacy Systems
Bring life to vintage operating systems like Windows 95/98/ME, Windows NT4, Windows 2000, Windows 2003, or the 32-bit version of Windows XP. Converting GPT to MBR guarantees smooth startup and operation for your cherished legacy system.
The Safest Way to
Recover Partitions
PassFab 4EasyPartition is a reliable partition recovery software, which can help you recover deleted partitions, restore formatted partitions and repair unformatted partitions easily and safely.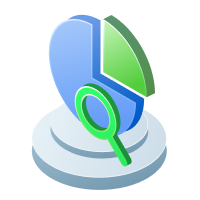 Recover Partition
Encountered a lost or inaccessible computer partition? PassFab 4EasyPartition provides an easy solution to recover deleted partitions and regain access to your critical data.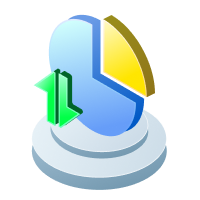 Restore Partition
Accidentally formatted a partition, leading to complete data loss? With PassFab 4EasyPartition, you can effortlessly restore the formatted partition, recovering all data stored within it and regaining access to your important files.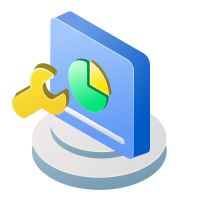 Repair Partition
Facing a damaged partition with error messages like "You must format the disk..." or a RAW partition not visible in Windows File Explorer? PassFab 4EasyPartition can repair the partition and make it accessible again.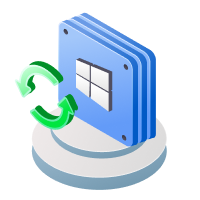 Repair Boot
Corrupted EFI or MBR causing boot failure and potential data loss? PassFab 4EasyPartition's boot repair feature easily fixes EFI/MBR issues, restoring access to your system.
The Best Partition Manager to Simplify Your PC Disk Management
PassFab 4EasyPartition simplifies disk partition management and maximizes your hard drive space, letting you resize, create, and split partitions without data loss. Perfect for beginners and designed for efficiency!
1-Click Resize Partition
Running low on disk space? Want to expand your partition? PassFab 4EasyPartition helps you to freely resize/move partitions and to maximize disk space usage.
Create/Delete Partition Safely
Want to create/delete partitions on Windows? PassFab 4EasyPartition helps you to create a new partition from blank and existing ones or safely delete them.
Change Driver Letter Quickly
PassFab 4EasyPartition provides a fast way to change driver letter according to your preference, so that you can access to your folders and files more accurately.
Split Partition Easily
Divide a large partition into smaller partitions, enabling you to create multiple partitions for storing data in different categories.
Manage Partitions with 3 Simple Steps
Quickly and safely migrate your operating system with 3 steps
Step1: Download and launch PassFab 4EasyPartition.
Step2: Select the target partition.
Step3: Create/delete/split/format partitions successfully!
Trusted by Leading Media

"PassFab 4EasyPartition not only allows you to resize and create partitions without losing any data, but also to migrate systems with one - click without reinstalling operating systems and applications."

"PassFab 4EasyPartition is a very professional disk partition manager that can easily solve the problem of unreasonable disk partitioning."

"PassFab 4EasyPartition is an excellent system migration tool that helps you to quickly migrate your system, enabling one-click migration of your operating system, all applications, settings, images, documents and other important data."
Technical Specification
Supported File Systems
FAT12/16/32, exFAT, NTFS
Supported Storage Devices
HDD, SSD, SSHD, External Hard drive, USB Flash drive
FAQs for PassFab 4EasyPartition
A1: We currently do not support data recovery from crashed and damaged computers, but our other products 'PassFab FixUWin' can repair damaged or dead computers and restore data on them.
A2: We can't help you upgrade your disk space, but we can help you migrate your data to a larger disk quickly and safely.
A3: We will copy any files in the system disk, regardless of the file format.
A4: Don't worry, PassFab 4EasyPartition can help you resize and create partitions without losing any data.
PassFab 4EasyPartition
The most secure and professional system migration and all-in-one partition management tool.
30-Day Money Back Guarantee
Based on 1258 customers review