Best Windows 8 Password Recovery Tool
Password on Windows 8 is used to keep unauthorized people from using your computer, but if you forget Windows 8 password, even you won't be able to access your own computer unless you recover Windows 8 password.
" How to recover my Windows 8 password? I forget the password already two days! Help me!"
This is not the only user; Windows help forums are full of people asking for a way to recover Windows. But it is easier said than done. If you had previously created Windows password reset disk, then you could use it for Windows 8 password recovery.
If not, the only option left is to reset Windows, which will uninstall all your programs and applications, and you have installed them over again. So, a lot of people have been asking for a better way to recover password in windows 8. In this article, we will tell you the best way to perform Windows 8 password recovery.
Section 1. Something You Should Know About Free Tools
Somebody may wonder that if there have free tools, why do i have to choose the third-party tool? So, I'm gonna tell you something that it's necessary to let you guys know. Free Windows 8 password recovery tools all have one thing in common which is complicated operation. For many of us especially for the computer novice, it's hard to complete the whole process. Not only the complex steps, but also some virus may lead you download the wrong tools and break your computer down. In the end, you will only waste time and make you annoyed. Why not skip this step directly  and give a third-party tool a try?
Section 2. Best Windows 8 Password Recovery Tool - PassFab 4WinKey
Since resetting Windows will revert it to default settings and uninstall every program installed, it isn't liked by people. If you don't have a Windows password reset disk, then you could use a third-party Windows 8 password recovery tool such as PassFab 4WinKey to create one.
It is one of the best Windows password recovery tools to recover Windows password. You could use this free Windows 8 password recovery tool to reset/remove Windows 8 standard and admin account passwords, change Microsoft account password, change domain user password and much more. If you want to know how to recover Windows 8 password using this program, follow the below steps.
Step 1: Visit the official website of PassFab 4WinKey and download it on another computer.
Step 2: Install this program on the computer and then run the program.
Step 3: Insert a removable storage media like a CD/DVD or USB flash drive to create a bootable password reset disk.
Step 4: After that, select the storage media and click Burn to create the Windows 8 password recovery disk.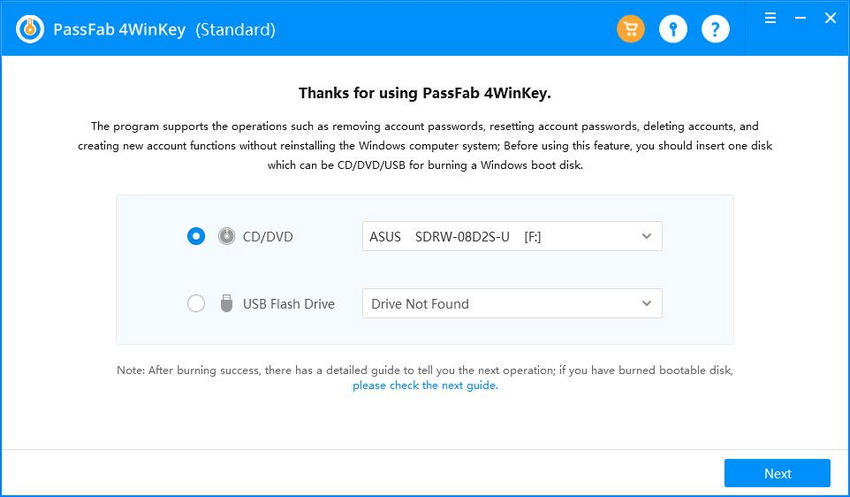 Step 5: Click Yes when prompted to confirm formatting the data on the storage media before burning it. You will lose all data on the storage media, so back up the data beforehand.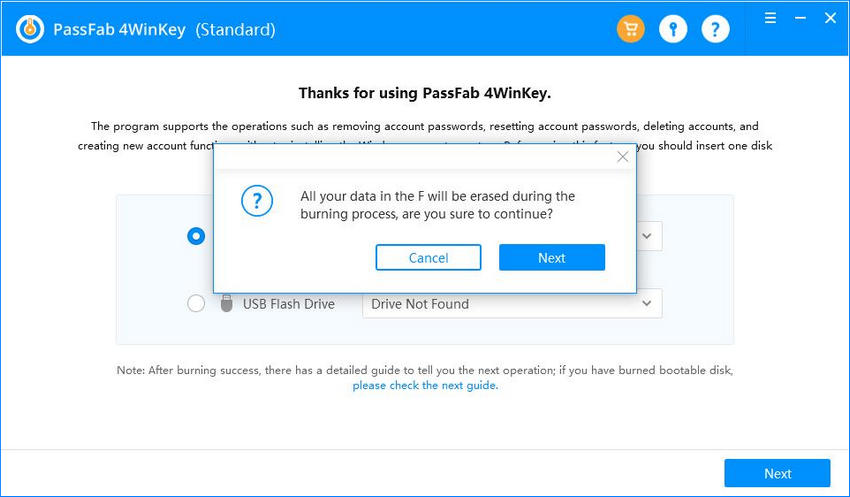 Step 6: Then, remove the created password reset disk from the computer and then insert it into the locked Windows PC/laptop.
Step 7: Reboot the computer and enter the Boot Menu by pressing F12 or ESC keys while it is restarting.
Step 8: Select the Windows password reset disk you just inserted and press Enter to boot from it.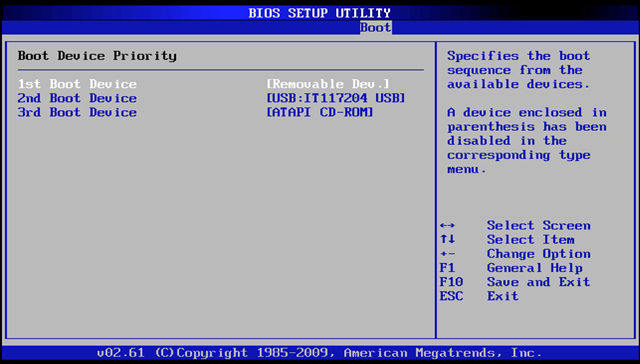 Step 9: After booting from the password reset disk, you will see the PassFab 4WinKey interface. Now, select the Windows operating system on the locked computer and click Next.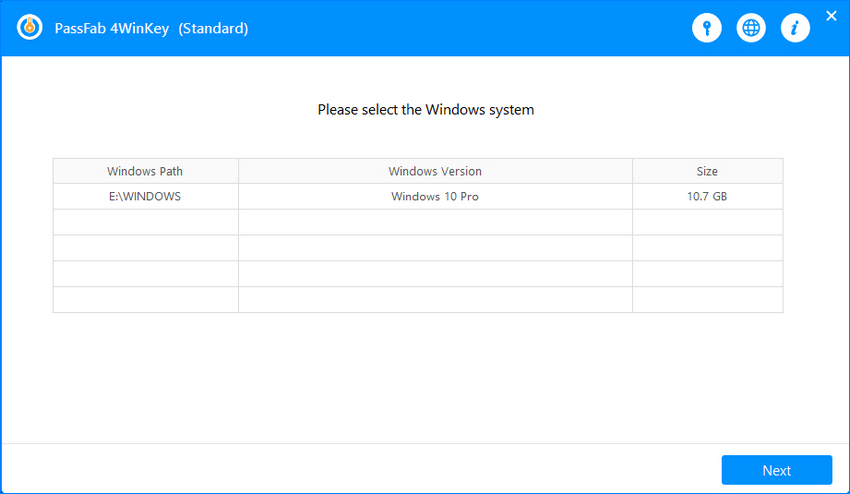 Step 10: Then, select the user account whose password you want to recover and click Next to recover windows 8 password.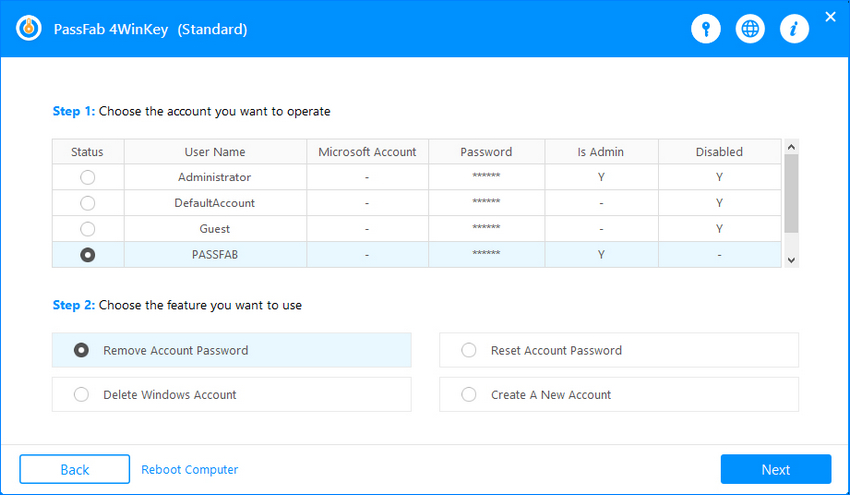 Finally: click the Reboot button to restart the computer.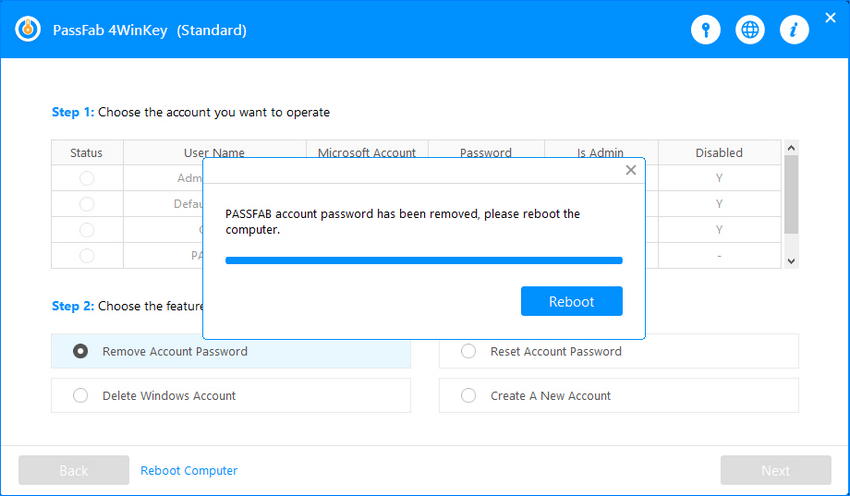 That's it. This is how you reset Windows 8 password using PassFab 4WinKey. Now, you can log in to Windows without entering a password or using the new one if you have changed it.
Section 3.Why Not Choose Other Products?
Certainly, there are other Windows 8 password recovery tools are available on the internet, but why should you choose PassFab 4WinKey out of them all? Below, we will discuss some of the features of this application that makes it better than other products.
Key Features of PassFab 4WinKey:
Easy to use - It is the easiest Windows 8 password recovery tool to gain access to your locked computer. In just 3 steps, you can reset/remove or change Windows 8 password and unlock your computer.
Works for all user accounts -  With PassFab 4WinKey, you can reset/remove password for all user accounts on the PC, whether they are admin account password or local account password. It can also reset the password for Microsoft account and domain user account password.
Two ways to create reset disk - It offers two ways to create a Windows password reset disk - Quick recovery Wizard and Advanced recovery wizard.
OS supported - It is compatible with a range of Windows operating systems like Windows 10, 8.1, 8, 7, Vista and Windows XP. Domain server support for Windows 2008(R2)/ 2003(R2)/ 2000 servers is also available.
Drives supported - It supports a wide range of storage drives like RAID, SCSI and SATA with NTFS, NTFS5, FAT16, and FAT32 file systems.
Price - The standard version of PassFab 4WinKey is available at $19.95 with the Ultimate version available at $69.95. Even the most advanced version of it is available at lower prices than other tools.
By going through the features of this software, we have found that it is better than other third-party Windows 8 password recovery tools available both in terms of price and functionality. So, if you are looking for the best Windows 8 password recovery tool, then PassFab 4WinKey is the obvious choice.
Summary
In this articles, we've introduced the best Windows 8 password recovery tool which from its feature and  tech spec. I believe many people can't wait to try it, right? And if you just want to factory reset your computer, just make sure you've backup the important file.