Reset Windows 10 Sony VAIO Laptop Password without Recovery Disk
Forgetting Windows 10 password for your Sony VAIO laptop is definitely a disappointing thing, and even worse, you didn't prepare a reset disk in advance. What to do in this situation? Don't worry, here we will show you how to reset Sony VAIO password without disk on hand. It's time to shake it off!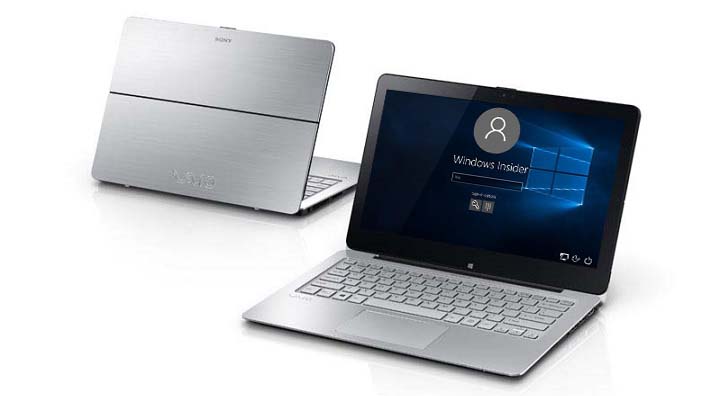 Part 1: Ultimate Solution to Reset or Remove Password on Sony VAIO Laptop
If you don't want to take the risk to lose all data, you can only create a recovery disk temporarily and use it to unlock Sony VAIO laptop password. PassFab 4WinKey can help you make a Windows password reset disk easily and unlock the password in few steps, even if you know nothing about the computer.
Step 1. Install this Windows password key on another unlocked PC or Mac and insert a CD/DVD/USB drive to burn a Windows password reset disk. Eject it when done.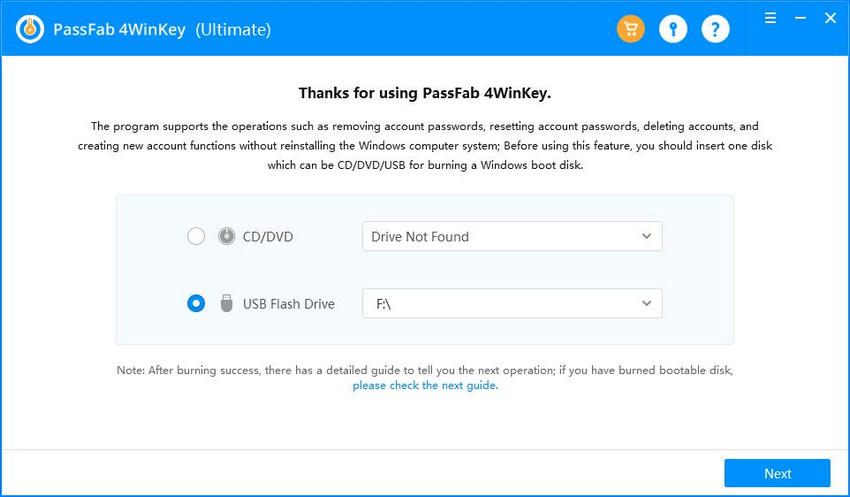 Step 2. Switch the removable device to password-locked PC and boot your Sony VAIO computer from the disk. When you enter the Windows password reset screen, select your Windows Installation and decide whether to reset or remove VAIO admin password.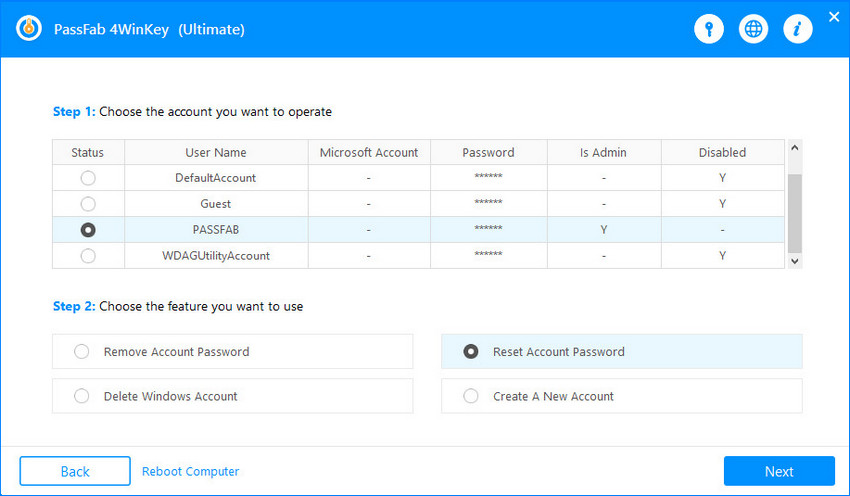 Step 3. Enter a new password for next login and save the changes. Click Reboot to restart your laptop. Now your Sony computer login password has been reset by this Windows password recovery tool.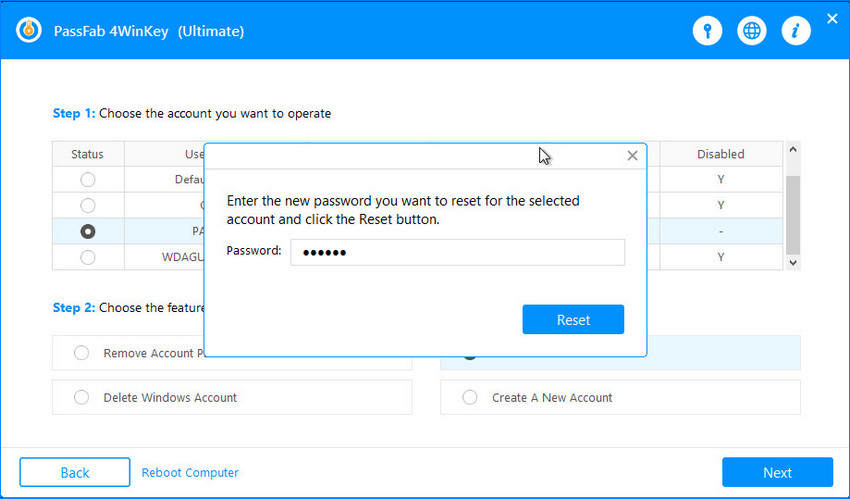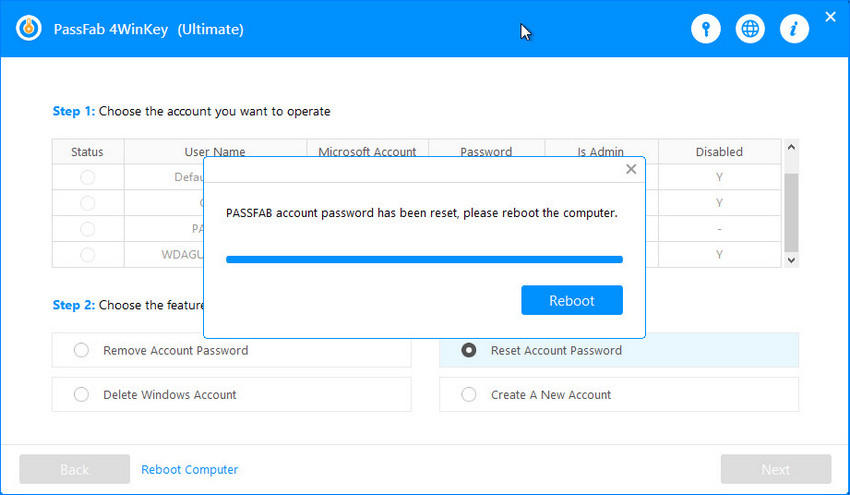 Part 2: Regular Ways to Reset Sony VAIO Laptop Password without CD Drive
When you don't have a Windows 10 Sony VAIO password reset disk on hand, below suggestions may apply to you.
Way 1: Sony VAIO Live Account Password Reset Online
If you are using Microsoft account password to log in Windows 10 VAIO laptop, go to Reset your password page and verify your personal information related with the live account then create a new password. Same goes to Outlook account, Office 365 account, Skype and so on.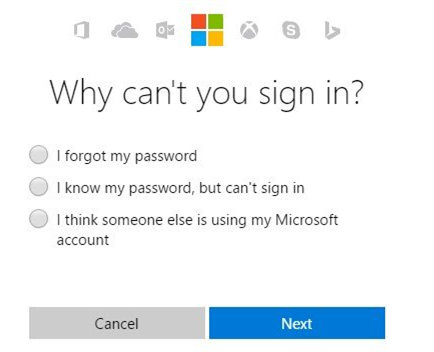 Way 2: Have Administrator to Change VAIO Windows 10 Password
As long as there is another user who has Administrator privileges for your Windows 10 PC, things are much easier. Log with the admin account and open Control panel, then go to User Accounts > Manage another account, where you should select your own account and click Change the password option.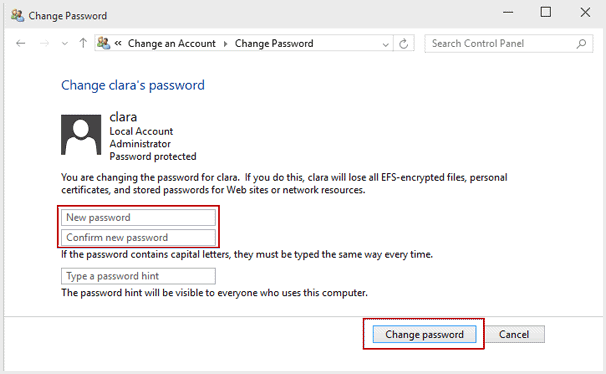 Way 3: Restore VAIO Laptop to Factory Settings
This is the last resort to bypass Sony VAIO password. Once you factory reset Sony VAIO computer, all files and settings will be erased, including your password. To do this, on the Windows 10 sign-in screen, hold Shift key and click the Power icon under the screen, then choose Restart.


After you enter advanced boot options, navigate to Troubleshoot > Reset your PC > Remove everything > Fully clean the drive. Your laptop will reboot and begin the resetting process.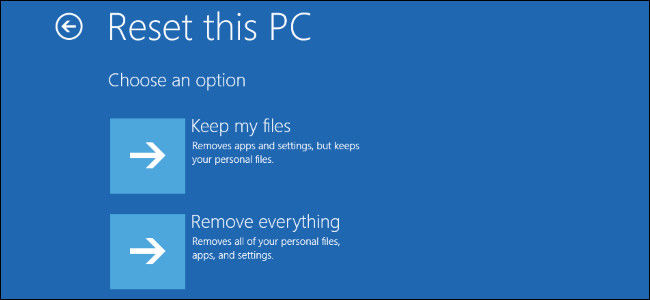 That's how you can reset Sony VAIO laptop password without CD/DVD/USB drive and with using newly-created recovery disk. Find the one suiting you most and give it a try.
Summary
By reading the post, I believe that you already have your own choice. As you can see, reset the Sony laptop password is not a difficult thing. All you need to do is that choose the reliable tools or official ways for avoiding the virus to attack your computer. However, you don't need to worry about these things anymore as you've found the solutions in the article. If you have any further question, please feel free to contact us by leaving comments below.