How to Create Windows Password Reset Disk on Windows 10/8/7
Knowing what is a password reset disk will help you in understanding the process involved with creating one. A windows password reset diskis bootable flash drive that you can use instead of a hard disk to boot your Windows system. When your Windows computer doesn't boot from the hard disk, or you have forgotten the password to login. You can use a USB drive to reset the password and gain access to your Windows computer. You can also install Windows OS on your computer instead of using the regular Windows installation CDs.
1. How to Create Windows Password Reset Disk on Windows 10/8/7
Creating password reset disk for your Windows 10/8/7 computer is essential, when you want to reset passwords to unlock it. Using traditional methods of the Windows computer, you can reset the password through a USB flash drive. Taking a USB flash drive is a safe bet, as you never know, in case the hard disk stops responding properly. USB disks are bootable and can quickly get into action for such kind of issue. This method works only for local system passwords not domain password.
Let's go through the guide to know how to make a password reset disk on Windows 10/8/7
Note: Steps to create the Windows password reset disk is same for Windows 10/8/7 variants.
Get the USB flash drive connected to your Windows PC. Open the Windows search box by tapping the "Start" button and type "rese".
Now, from the left panel of the new window, click on "Create a password reset link".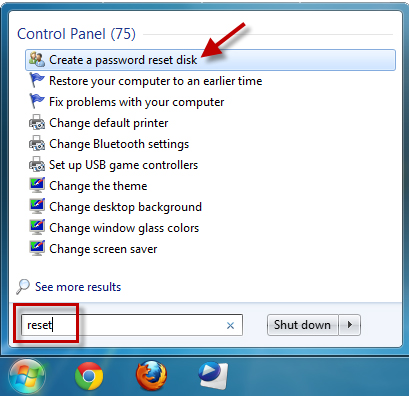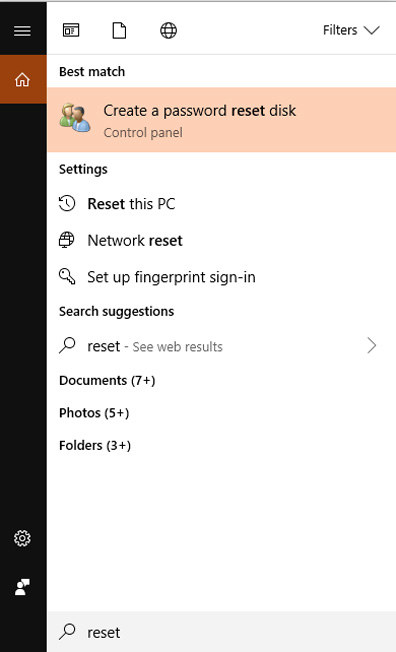 A new popup window named "Forgotten Password Wizard" appears on screen. You need to follow the step by step instruction there.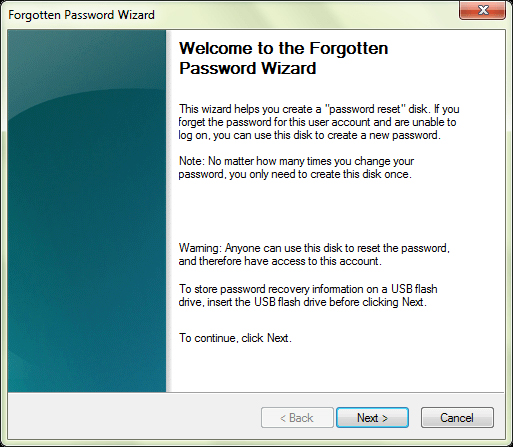 Tap "Next", and then choose your USB flash drive from there and click "Next" again.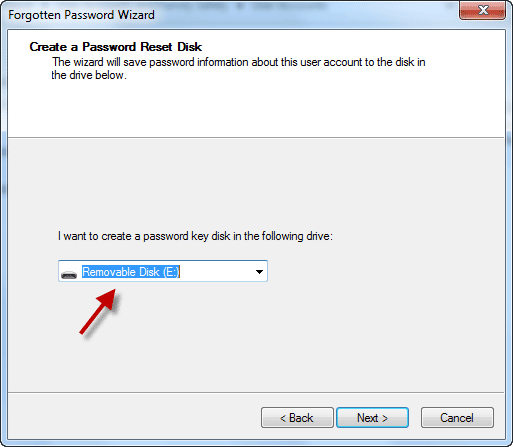 As soon as the wizard completes creating the reset disk, you have to click the "Next" button again followed by the "Finish" button.
Now that you have understood how to create the reset disk, let's see how to use it.
Connect the USB drive to your computer, and enter a wrong password at the Windows welcome screen. You will see a link with "Reset password", under the password field. You need to tap on it.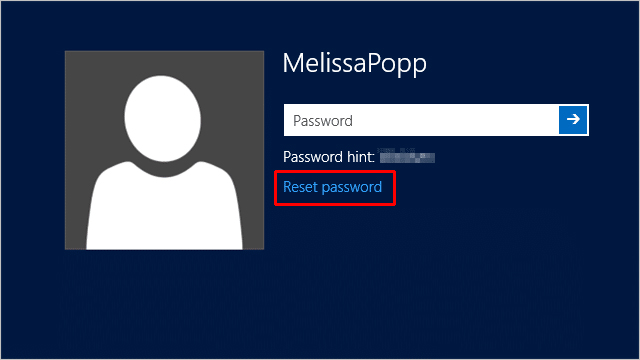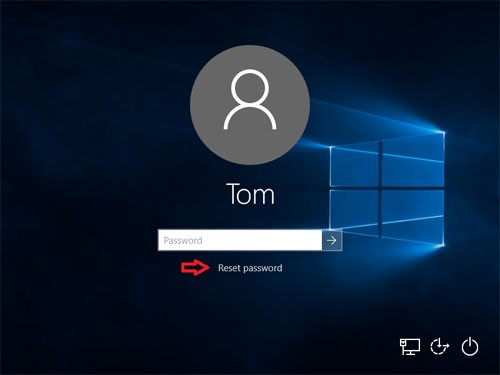 When the "Password Reset Wizard" will appear, choose your USB drive that contains the password reset disk.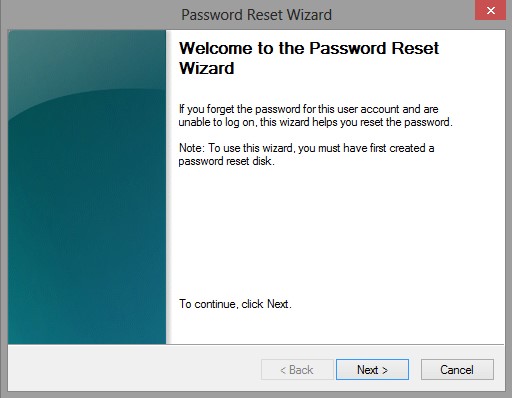 Key in the new password and hit "Next". You can see "You've successfully reset the password for this user account" on your screen.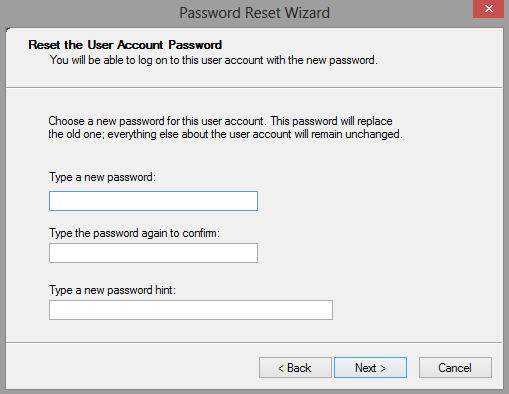 2. Tips on How to Create Windows Password Reset Disk
If you want a password reset disk get download then that is not possible. You create it for your computer. It can be created for the same local computer prior to forgetting the password. In case you don't have a password reset disk created for the computer, you might need to look for an alternate method. It is not meant for domain computers.
3. Create Windows Password Reset Disk using PassFab 4WinKey
For creating a Windows password reset disk for your computer, PassFab 4WinKey is the best bet. The restrictions of the usual password reset disk creation process doesn't deter it. You can create password reset disk for any Windows computer. Creation, change, and removal, or reset of Windows password for a local or domain computer is possible with this software. You are rest assured about its recovery rate and pace of performance. It can recover MS Office and Windows product keys as well as SQL server and IE keys. You can clone, backup a partition or hard disk. Restoring data from a working or unbootable hard disk is also possible.
Here is the step-by-step guide for how to make a password reset disk using PassFab 4WinKey.
Download and install the software on your computer, launch it then get your empty USB flash drive connected to the computer. Now, select the boot media "USB Flash Drive" or "CD/DVD" option, then press the 'Burn' button.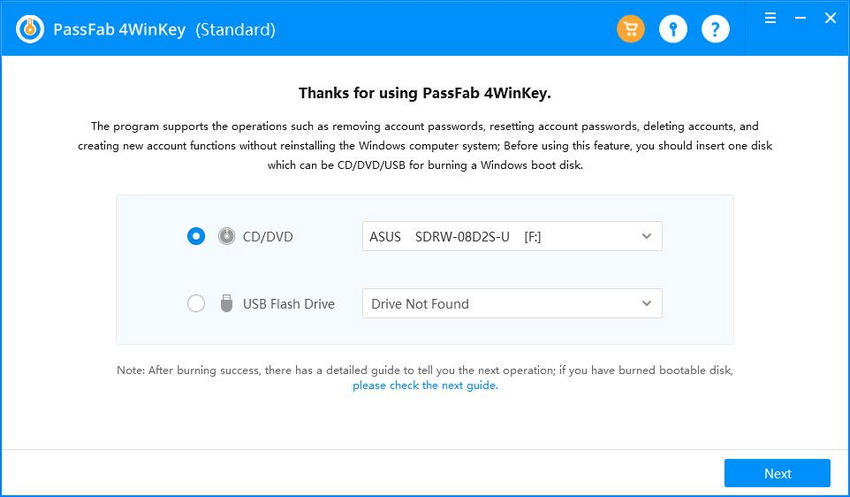 After few minutes, click the "OK" button and then eject the USB once burning is complete. Now, you can use this USB flash drive to unlock a locked Windows easily. Jump on to the next step to see how to get this done too.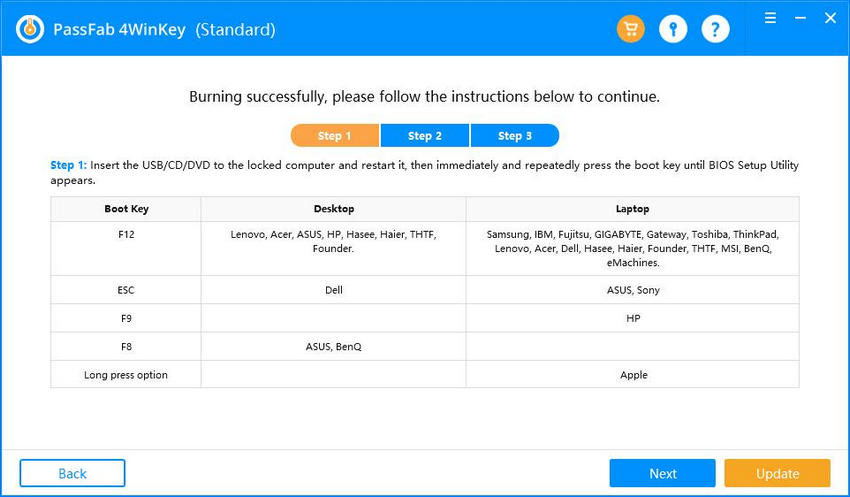 Connect your USB flash drive to the computer that you are locked out of and reboot it. Hit the "F12" ("Boot Menu") key and choose your "USB drive" as the default Boot device loader. Click "Enter" afterwards.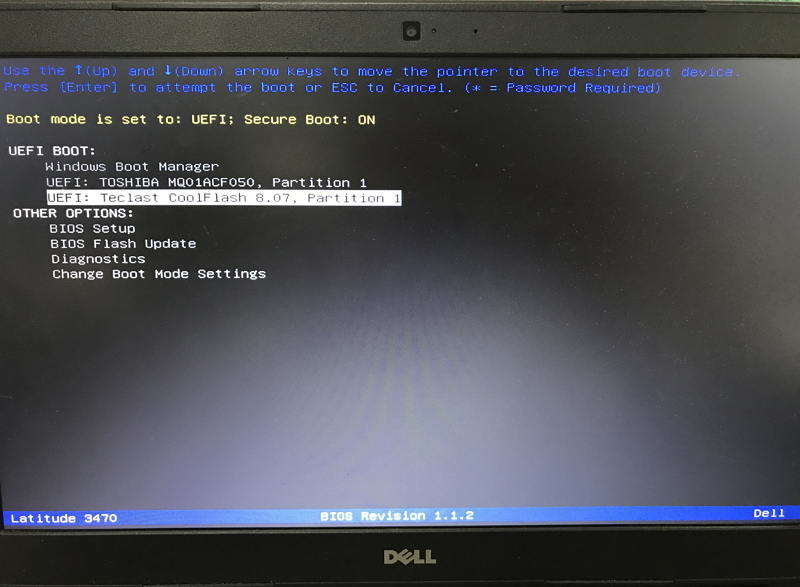 Once the boot media is booted, you'll get to see the following interface. You're now required to select the preferred Windows version whose user account password you wish to reset and then choose the "Reset your password". Hit "Next" afterwards.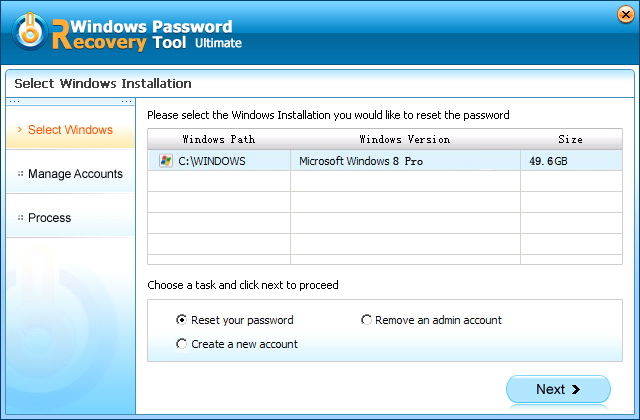 Next, select the desired user account from the list provided. As soon as you do it, the username of the account will be displayed in the lower mid section of the software window along with a randomly generated new password, you can either note it down or punch in the password as per your wish and then hit "Next".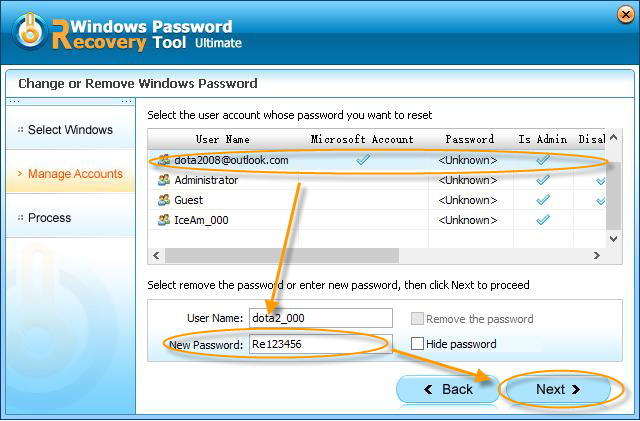 Lastly, you just need to hit the "Reboot" button to restart your computer now and you'll then be able to login to the previously locked computer easily.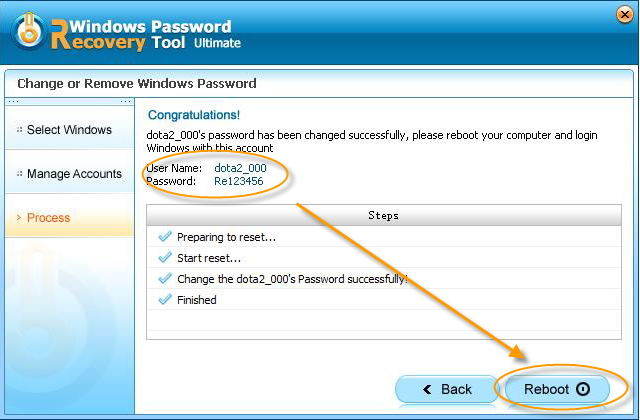 Conclusion
Creating a password reset disk is effortless with PassFab 4WinKey. You not only reset password for a local Windows computer but for a domain PC as well. Moreover, it allows you to backup and restore data from hard disks. Recovery of data can be done even from a dead or unbootable hard disk with this software. In every way, this application wind the deal.