No matter what reason brings you here, you definitely want to find a solution to factory reset Sony Vaio laptop. Luckily, we've prepared popular two ways in the post. Besides, if you want to reset Sony laptop Administrator password before resetting we also have a way for that.
Part 1. 2 Ways to Factory Reset Sony Vaio Laptop on Windows 8/8.1
1. Without Sony Recovery Disk
If you don't have access to a recovery disc one of the ways to restore your laptop to factory settings is to use an option from the boot menu. The boot menu can be accessed by turning off your laptop and then turning it back while keeping the "Alt + F10" keys pressed on your keyboard. When the screen comes up, select "Factory reset" and it will reset your laptop to factory settings.
If you can't boot into the boot menu for some reason, then click on the Start Menu and select Accessories followed by System Tools. When it opens, select "System Restore" and then select "Restore My Computer to Early Time". You will then find a number of dates that you can click on to restore your laptop.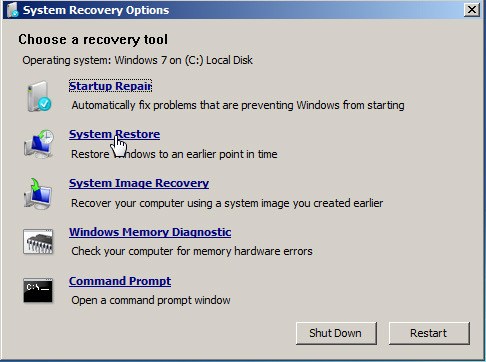 The above two ways should help you format your Sony Vaio laptop without a recovery disc.
If you would prefer using a recovery disc to format your laptop, the following section should help you.
2. With Sony Recovery Disk
If you have access to a recovery disc, you can use it to restore your Vaio laptop to factory settings. Here's how to do it.
Insert the recovery disc you have into the disk drive slot on your laptop. In case the drive is not working, you can make use of an external disc drive. Turn off your Vaio laptop and turn it back on in the boot mode. Then, select the option that lets you boot your laptop from a disc. Your laptop will then boot from the recovery disc and you should be able to factory reset your Vaio laptop using a recovery disc.
The key that takes you into the boot mode varies with the manufacturer. On most Sony Vaio laptops, you can press the F2 key and it will boot your device into the boot mode so you can use a recovery disc to format your device.
The above method should help you restore your Vaio laptop to factory settings with a recovery disc in Windows 8.
Part 2. How to Reset the Admin Password on Sony Laptop
Some users want to log out the Administrator password or want to bakcup the data before factory reset, but they forget the password how to do? Here, we would like to introduce PassFab 4WinKey to you. It enables you reset all kinds of Sony Laptop password within a few minutes. As one of the most popular Windows password recovery tool, it selected by million users. You can download the free version to experience it.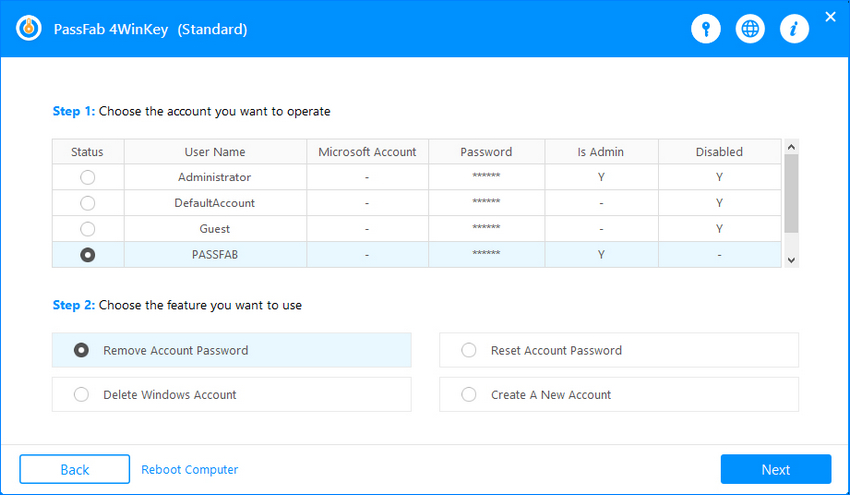 We hope the above guide helps you restore your Sony Vaio laptop to factory settings with or without a disc on Windows 8. Also, there's a handy tip to reset your admin password in case you were formatting the laptop only to reset a password.