For most Sony Vaio laptop users, a Windows password is always set to protect privacy. You need to reset password on Sony Vaio if you forgot password or Sony Vaio password locked out/lost. It can be a big trouble since you need to go to the service center for help. This article can save you out. It will introduce 3 solutions on how to remove password on Sony Vaio laptop with Windows 10/8.1/8/7.
Part 1. Recover Password on Sony Vaio Laptop with PassFab Software
Generally, most people don't get into the habit of making a password reset disk. They got stuck at the password entering interface with nothing to do when they forgot Sony Vaio login password. It will not be a problem anymore with the help of a Sony Vaio password recovery tool, PassFab 4WinKey. It enables you to reset Admin/guest password on Sony Vaio laptop without disk.
Note: Below is the download button of PassFab 4WinKey Standard, which only supports to remove Sony Vaio laptop password. In order to reset it, you need to upgrade Standard to Ultimate.
Step 1. Download and install PassFab 4WinKey on an unlocked computer and launch it. Use a CD/DVD or USB drive to burn a password reset disk.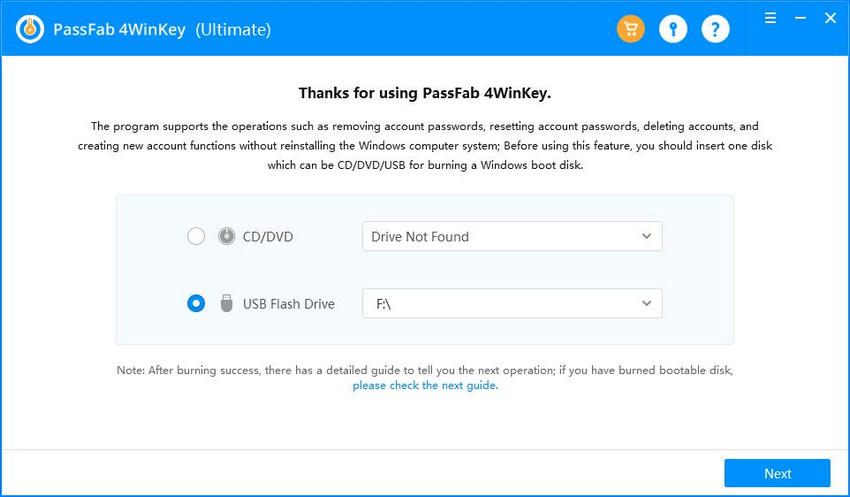 Step 2. Insert the bootable password recovery disk to the locked Sony Vaio laptop. Boot your computer from this disk. Restart it and then you will get access to the Windows password recovery interface. Select your Windows system, choose your locked account and then to reset or remove it.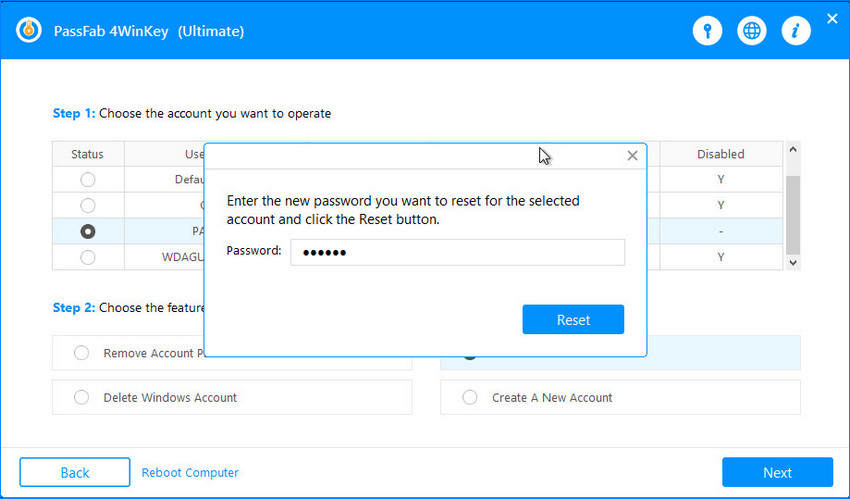 Step 3. After removing/resetting password, you can create a new password if you need, then reboot your computer with the new password.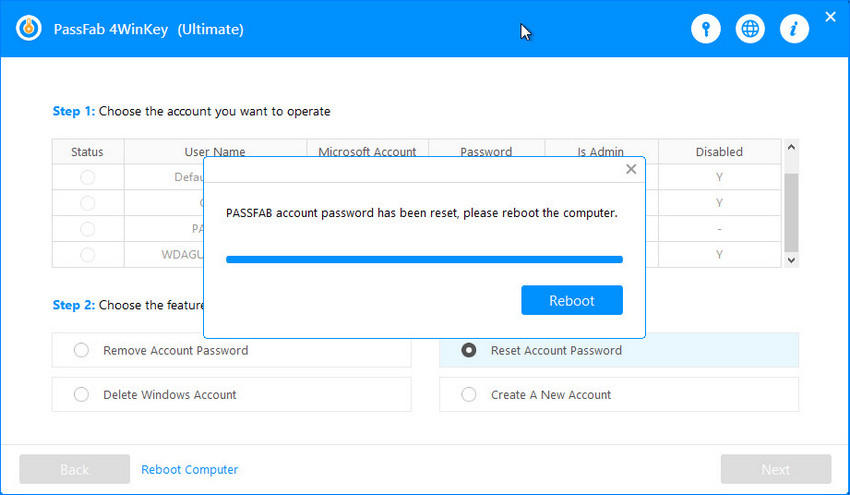 Part 2. Remove Password on Sony Vaio Laptop with Password Reset Disk (Only Work with A Reset Disk Prepared Beforehand)
If you have prepared a password reset disk before your computer gets locked, you can certainly bypass password on Sony Vaio laptop with the password recovery disk. You need to know that it's only applicable for Windows local user's account.
Step 1. Input wrong password several times until you see the "Reset password" under the password bar. Click the "Reset password".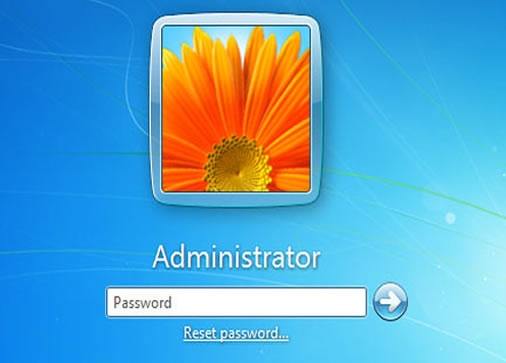 Step 2. Once the "Password Reset Wizard" opens, insert the password reset disk into the locked Sony Vaio. Choose the password key from the dropdown list. Click "Next".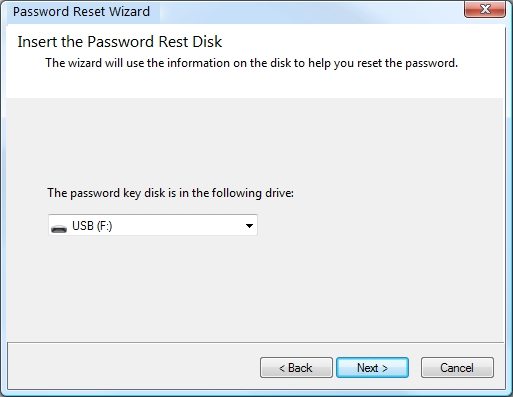 Step 3. Type a new password and confirm. You can type a new password hint for further reference in case you lost password of Sony Vaio laptop again.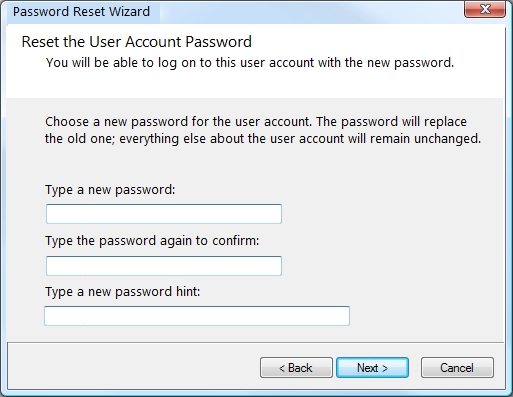 Part 3. Reset Password on Sony Vaio Using Command Prompt (Only Applicable for Unlocked Laptop)
You can unlock Sony Vaio laptop with command prompt, which can be used for unlocked laptop only. And you need to evaluate if you can bear the risk of losing data or damaging your system. If not, please refer to the first method.
Step 1. Press "Windows" and "R" key combo to open the "Run" command box. Type "cmd" and press "Enter" key to launch command prompt.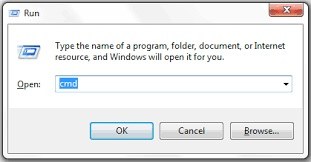 Step 2. Type "net user" command in the command prompt and hit "Enter" key. It will show you the user account.
Step 3. Type "net user username new password" to create a new password. For example, if you want to create new password for user "Dave", just need to enter command "net user Dave new password" and press Enter. If you want to remove password, replace "new password" with "*".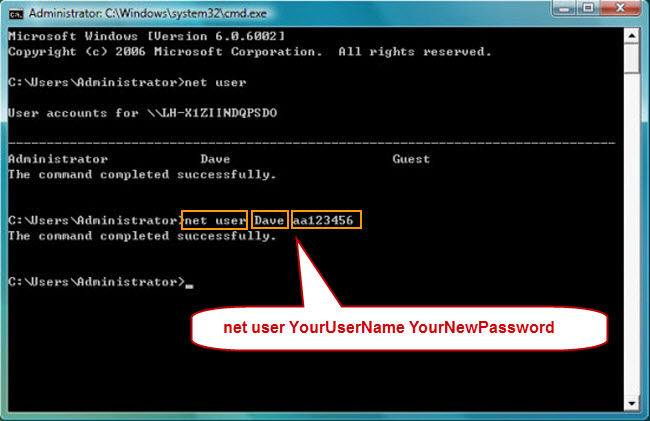 Then you can login your computer with the newly created password.
Bottom Line
If you are not a computer nerd or don't want to lose your data, PassFab 4WinKey, the Sony Vaio password removal, is life saver when you forgot/lost password. If you get other problems, please leave us a message.