There are only a handful of users who knows about HeiDoc Windows ISO downloader. Due to the service it provides, we thought it would be most popular. Windows is an expensive operating system, especially the latest Windows 10.
While capable users, purchases the original version but the people who seek a budget-friendly option are forced to use pirated copies. Piracy is illegal, and the pirated version is not as capable as the original one. So, Is there a middle ground? Well, HeiDoc is. It provides Windows OS ISO files free of cost, and it is completely legal and safe.
Part 1. What is Heidoc Windows ISO Downloader?
HeiDoc is a free Windows ISO downloader tool. It can also be used to download Microsoft Office for free. You have to download this tool and then use it to download Windows ISO.
Part 2. Where Can I Download Heidoc Windows ISO Downloader?
You can access the website to get the HeiDoc downloader via a simple Google search. But just for convenience, we are providing the direct download link: https://www.heidoc.net/joomla/technology-science/microsoft/67-microsoft-windows-and-office-iso-download-tool
Part 3. How Do I Use Heidoc Windows ISO Downloader?
Heidoc Windows ISO is easy to use. The operation is pretty straight forward, just decide what to download and click on the download link. The ISO file will be saved on your computer. After that, proceed with the following steps;
Step 1: Visit HeiDoc.net and click on the .exe file link.


Step 2: After the file is downloaded, open it. It is called 'Windows-ISO-Downloader.exe'.
Step 3: A sponsor page might pop-up, but don't worry. It is not a malware, just an advertisement. You can wait for it to finish or click "Close' after one or two minutes.
Step 4: Choose the 'Windows' tab to download the Windows ISO.
Step 5: Click on 'Confirm' for Windows ISO download.
Step 6: Now, you have to select the version of Windows OS you want, and you also need to select the language.
Step 7: After selection, click 'Confirm'.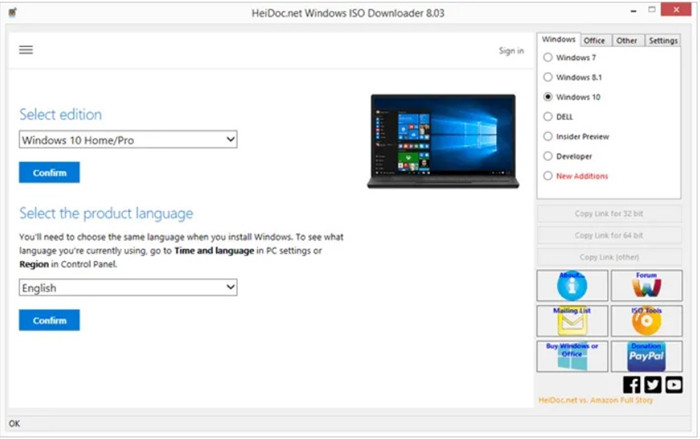 Pick the 64-bit download for 64-bit systems and 32-bit for 32-bit systems. You can also choose one of the 'Copy Link' options as well.
Part 4. Heidoc Windows ISO Downloader Alternative
Now, if you are looking for a HeiDoc Windows 10 alternative, there are only a handful of names that comes to mind. But after checking them all out, we refer to PassFab for ISO to be the best alternative to the HeiDoc Windows ISO downloader.
4WinKey is also fast, easy to use, and safe to use. It is an effective program to burn ISO to a USB drive. If you are looking for the user guide, you can check it out below.
Step 1: Download and install PassFab for ISO on a computer.
Step 2: Then, launch the program. On the main interface, you will have the option to choose between "Download System ISO" or "Import Local ISO".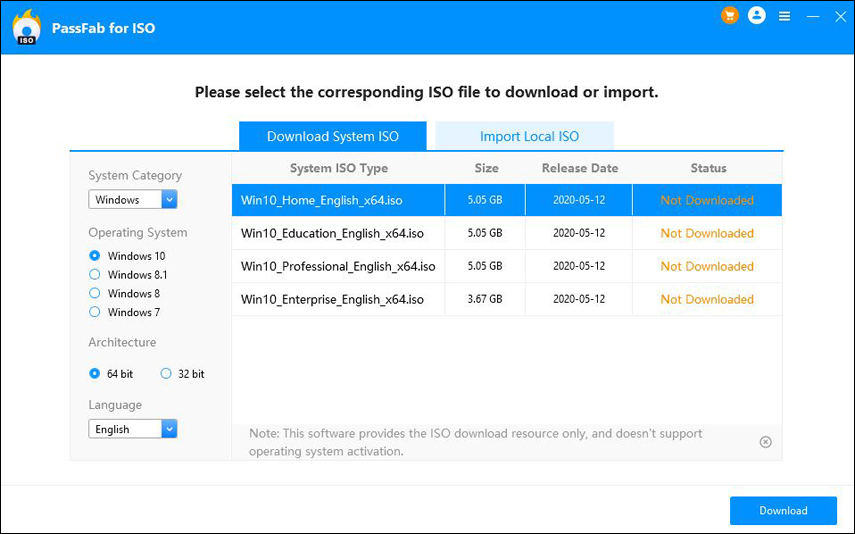 Step 3: Now, connect a USB drive to the computer, and then click 'Burn' to continue.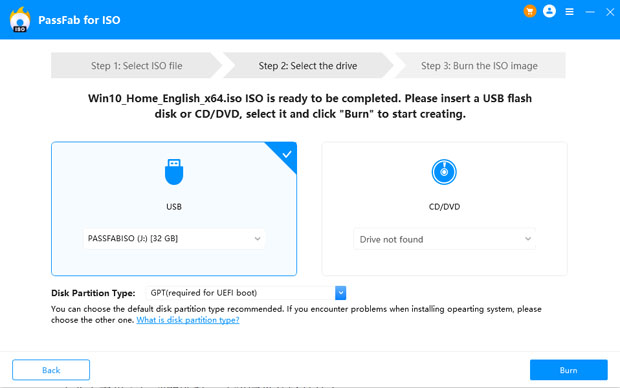 Step 4: The software will prompt that all the files in the USB drive will get erased. Click 'Continue'to proceed.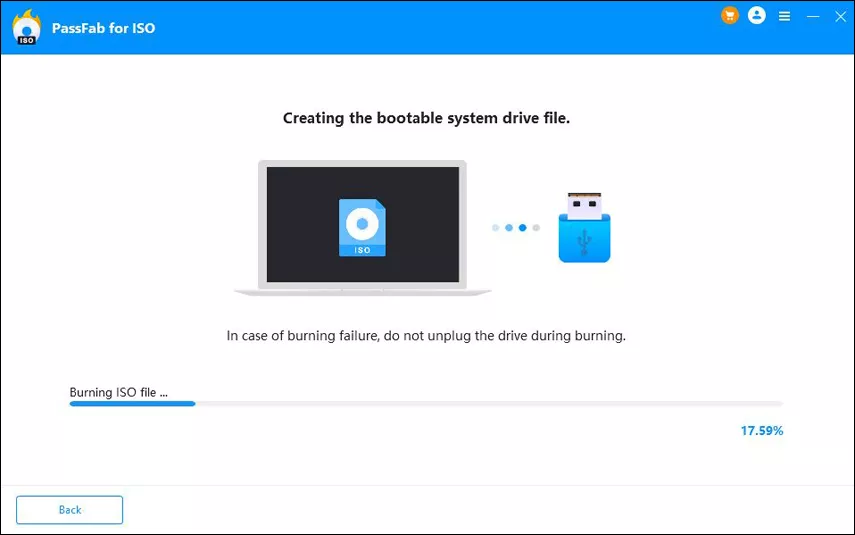 Step 5: The burning process will start immediately. The disk will be created within a few minutes. It is safe and fast.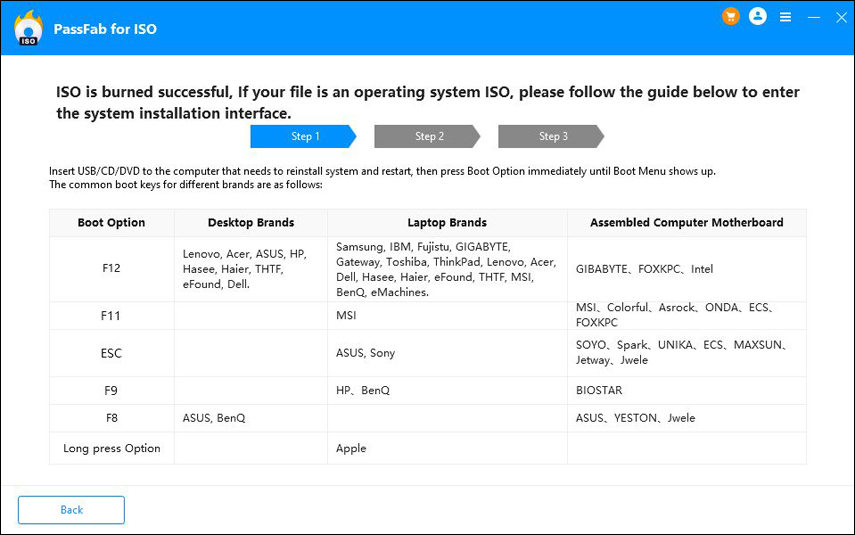 Summary
Well, Heidoc Windows ISO Downloader is not the worst. Quite frankly, it works properly. But it is also true that if you want to use the downloaded Windows ISO, you have to burn it onto a disk. But HeiDoc is not capable of it. So, for the disk burning, it is better to use PassFab for ISO if you want a successful transition from ISO to USB.
Frequently Asked Questions About Heidoc Windows ISO Downloader
Here are answers to some frequently asked questions regarding the HeiDoc Windows ISO downloader. Check them out.
Q1. Is Heidoc legal?
Yes, HeiDoc is legal software. HeiDoc lets you download ISO files for Windows OS and MS Office. It is 100% free and legal to use HeiDoc as the files you are downloading are coming directly from Microsoft's website.
Q2. What is HeiDoc net?
The HeiDoc net is the website from where you will get the required download links for Windows OS ISO or Microsoft Office ISO.
Q3. What is Heidoc Windows ISO Downloader?
The HeiDoc Windows ISO downloader is the website that provides the link to download your required version of Windows OS and MS Office.
Q4. How do I use Heidoc Windows ISO Downloader?
HeiDoc Windows ISO downloader is easy to use. Just go to HeiDoc.net, click on the desired link.