Since the last few years, things have been changing a lot. Like the missing CD/DVD drive on all the desktops and laptops. So, it has become a necessity to use USB drives as a medium. But unlike using a disk, it is quite difficult, and you will require a good program to burn any ISO file on to a USB drive.
While there are several programs available, ImageUSB is among the few that are quite popular. So, let's take a deep dive into the operation and performance of this particular software.
Part 1. What is ImageUSB?
ImageUSB is free software. It lets you write ISO files on multiple USB drives. The most exciting function of PassMark ImageUSB is its ability to create bit-level copies. It is extremely effective software, and it supports byte by byte writing on ISO.
Part 2. Is ImageUSB safe?
Yes, it is safe to download ImageUSB. You will be able to access all its features, which are presented on the main interface of the program. The program will also walk you through the process of creating the USB drive.
Part 3. Where to Download ImageUSB?
You can visit any of the following links for ImageUSB download.
https://www.filehorse.com/download-imageusb/
https://download.cnet.com/ImageUSB/3000-2192_4-75338329.html
https://imageusb.en.softonic.com/
https://www.techspot.com/downloads/7113-imageusb.html
Part 4. How Do I Use ImageUSB?
The installation and operation of ImageUSB are very simple. In the previous part of this article, we have listed a few links. Download the ImageUSB Zip from any of those links.
After the download, extract the files from the Zip and start using the program. The program will tell you how to proceed after that, but you can also use the following guide we have provided.
Step 1: Click on the imageusb.exe file.
Step 2: The program interface will be visible on the screen. Connect a USB drive to the computer.
Step 3: After the USB drive is detected by the program, select the USB drive. If it isn't detected by the program immediately, click on 'Refresh Drives'.
Step 4: Now, click on the bubble beside 'Write Image to USB Drive'.
Step 5: After that, click on 'Browse' and select the ISO file that you want to write.
Step 6: Finally, click on the "Write' button below.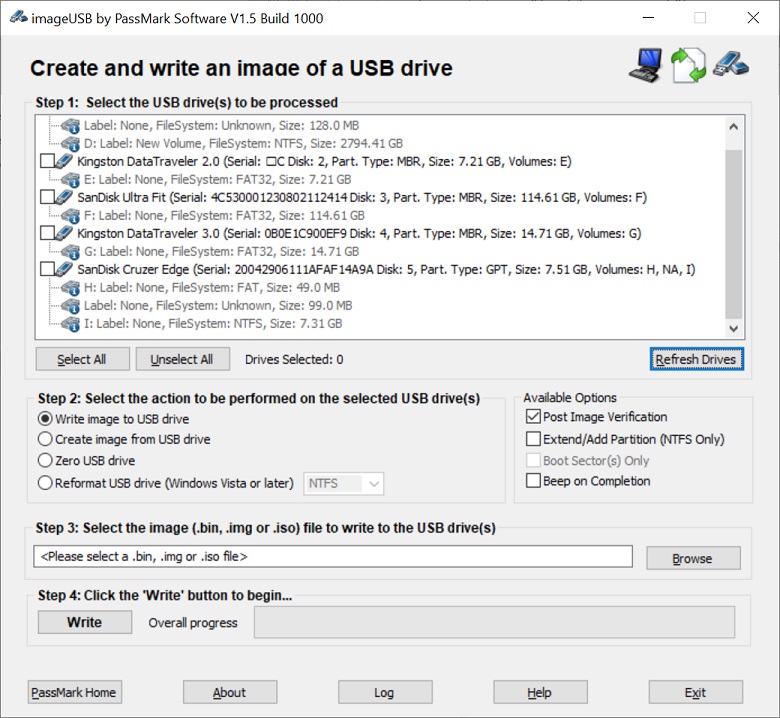 The progress will be visible on the program interface.
There is one thing you need to remember, due to the nature of this program, you have to make sure that you are using a USB drive that is similar in size with the ISO file. Because if you are using an 8 GB USB drive for a 2 GB ISO, then the remaining 6 GB will be wasted. But if you don't have a problem with that, then go ahead.
The Best ImageUSB Alternative
There is one thing we have established that ImageUSB is good software. It is small in size and easily available.
The previous part of this article also tells us that its operation is also very simple. But the developer of this program also warns the users that it is an experimental program, and it may not work with all the ISO files.
So, if you are facing any issues while working with this program or it is simply not working for you, then we have an alternate option for it. This alternate program is better than ImageUSB, and it works with all types of ISO files. Also, it is not an experimental program at all.
We are referring to PassFab for ISO. It is one of the top programs for converting ISO files into USB. PassFab for ISO is easy to use, but you can check out its operational procedure below.
Step 1: Download PassFab for ISO on a computer and complete its installation.
Step 2: After that, run the program. The main interface of the program will be displayed on the screen, select to download system ISO or import local ISO option.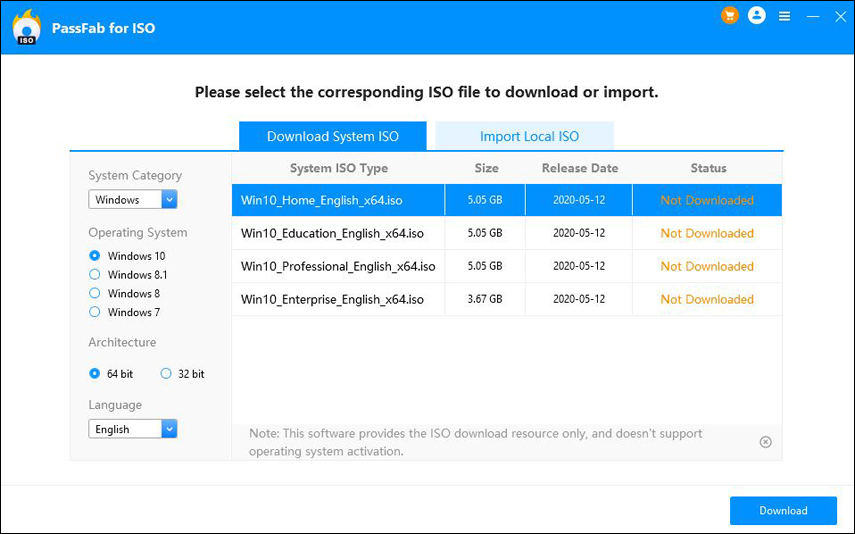 Step 3: Now, you have to connect a USB drive to the computer and click 'USB' and "Burn" to proceed. The program will prompt that the connected USB drive will get erased. Click 'Continue' and proceed.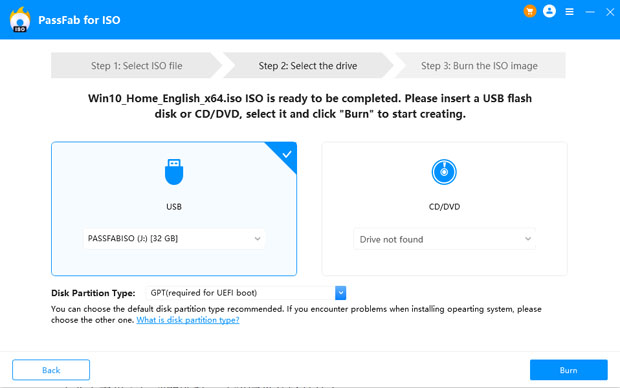 Step 4: Just wait for a moment until the process is finished.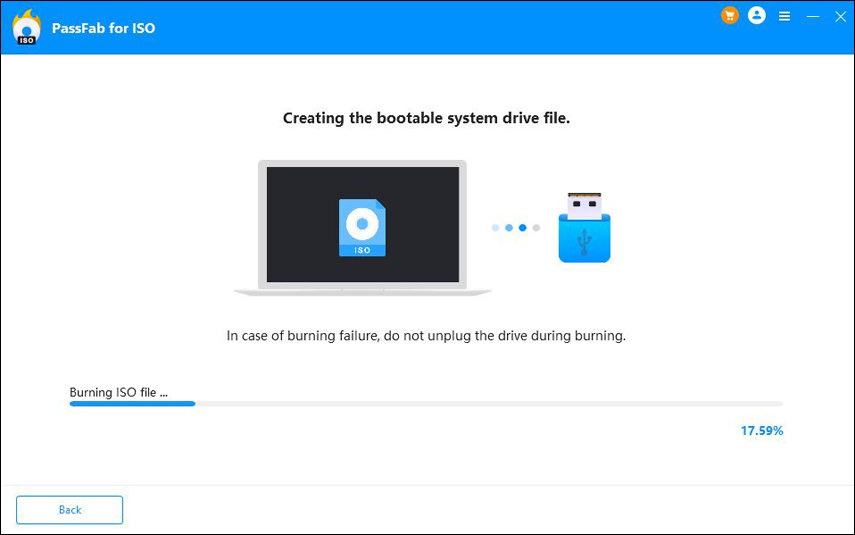 Step 5: The burn process will be initiated promptly.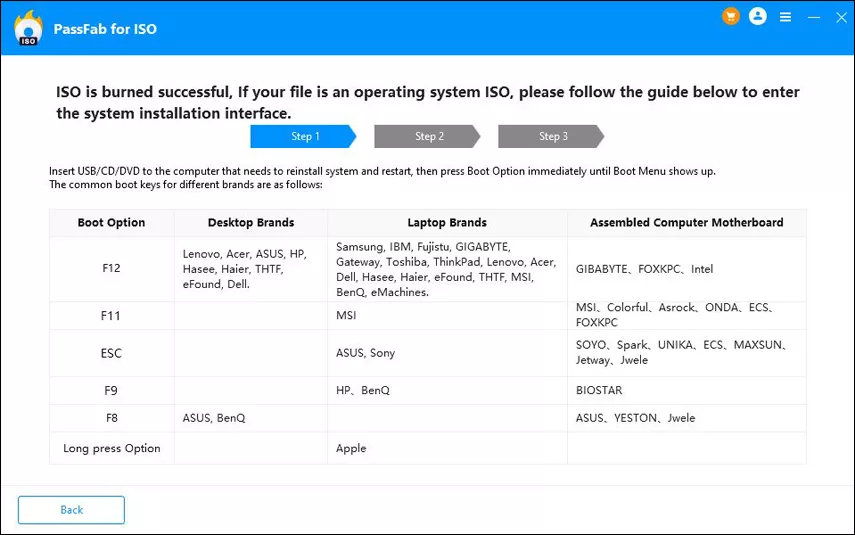 This is a simple operation. PassFab for ISO requires an installation unlike ImageUSB, but it does provide the guarantee that you will be able to successfully convert the ISO to USB.
Final Words
Hence, ImageUSB is good, but if you look at certain warning messages passed on by the company, you will see that there is no guarantee that ImageUSB will work. It is said to be an experimental program. So, it pretty much says that you may face difficulties while using it. So, it is better if you use PassFab for ISO. It is also a great program, but it does guarantee success. There is also no ImageUSB Mac available for the moment.