How can you burn an ISO file to USB? This was a difficult task to do some years back. Now that with the technology advancement, we have many ISO to USB download tools which make this process easy enough for a person who is not an IT guy. When you have to install Windows or a game in your PC you usually have an ISO file downloaded from the internet. You cannot just copy and install this file in your PC. First you have to burn it to a USB and then you can boot from USB disc. Below is a free software which can be used to burn ISO image to USB.
What is ISO to USB?
ISO to USB is a freeware which you can use to burn ISO files to USB. It is a small software and you can easily burn the ISO image to USB drives which includes USB flash drives, memory sticks or any other USB storage drives. If you want to make a bootable USB disk with Windows operating system then ISO to USB also give you option to do so. The interface of the software is simple and user interactive.
ISO image file is a popular image of CD/DVD disks nowadays. ISO file includes all the content on the disk. Unless you burn ISO image to a USB drive, you cannot use it. This software can easily burn the ISO file to USB drive and make it easy to use. Steps to burn the ISO to USB flash drive.
Step 1: Download and install ISO to USB.
Step 2: Open it. Plug you USB drive into your PC.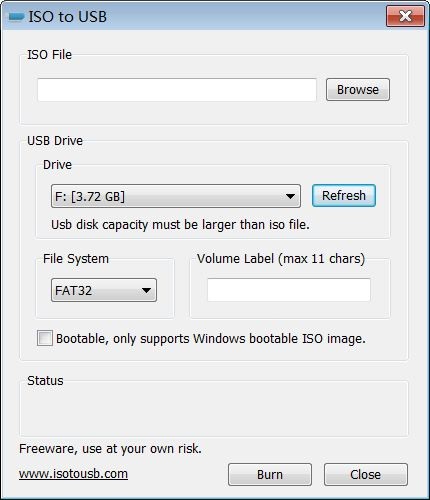 Step 3: Select the ISO image file and then click on the "burn" button.
Step 4: Wait for the process to be completed.
Step 5: When the process is completed you can use the USB drive to install Windows on your PC.
But it has some drawbacks which can be annoying to a user:
It can freeze your system while creating bootable ISO.
You cannot make partitions while creating bootable USB disk.
If you are not sure about using this tool, then you can try this alternative which is highly recommended.
Best Alternative to ISO to USB
Using free software and tools comes with a risk that is, it can be armed with a malware or virus or a trojan. It is not done by developers who made the tool but sometimes distributers do so to track the activity of the software downloaded from them. So, to avoid this dilemma, you should know about the best alternatives which are paid and secured.
PassFab for ISO is the alternative choice for you to make a bootable disk. It is an amazing software which can be considered as best ISO to USB tool. It has user interactive interface. You can easily burn ISO image file to USB drive using this tool. You can choose a USB/CD/DVD to burn an ISO image file. It is the best Windows ISO to USB tool which now supports new computers installed with UEFI BIOS.
Even if you are not a tech enthusiast, you can easily perform the task and create bootable USB drive. The steps involved are as below.
Step 1: Download and install PassFab for ISO. Launch it.
Step 2: Import your ISO file to this ISO editor.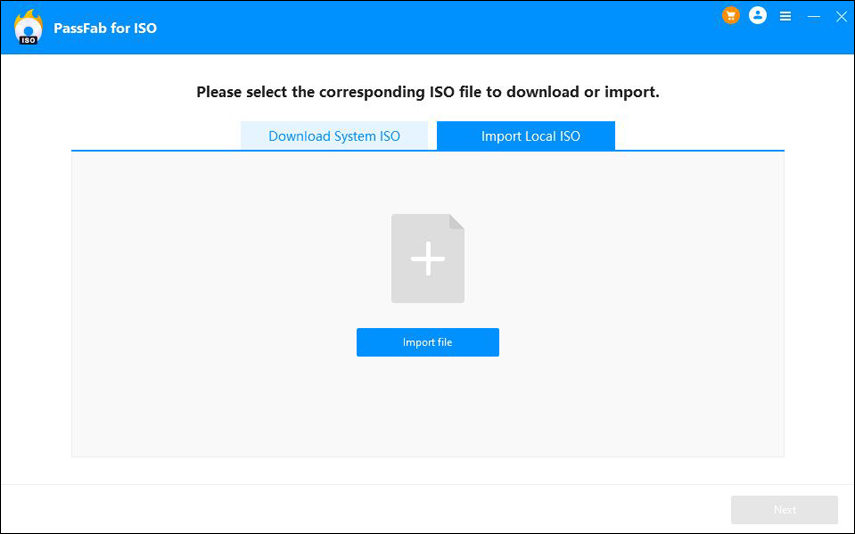 Step 4: To start the process, plug in your USB or CD/DVD drive and click on Burn. This program will prompt you a warning stating that the data on the USB will be erased and all the files will be lost.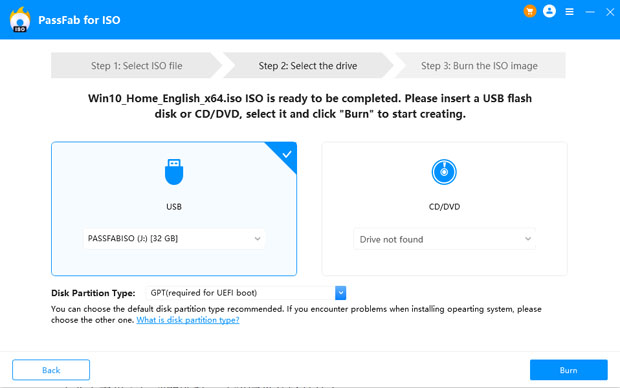 Step 5: Click on Yes and the software will start the burning process. It will take some time, so wait until the process is completed.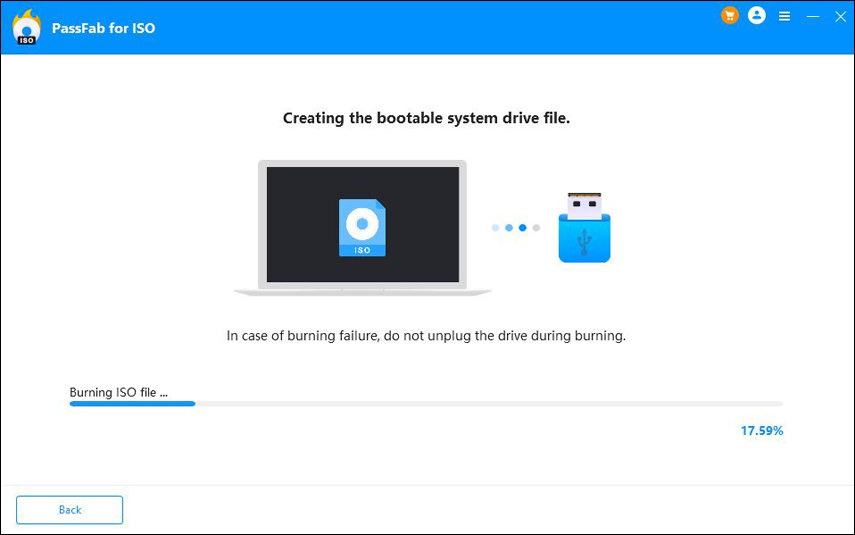 Step 6: When the process is completed, a prompt will pop up showing the burning process is successfully done.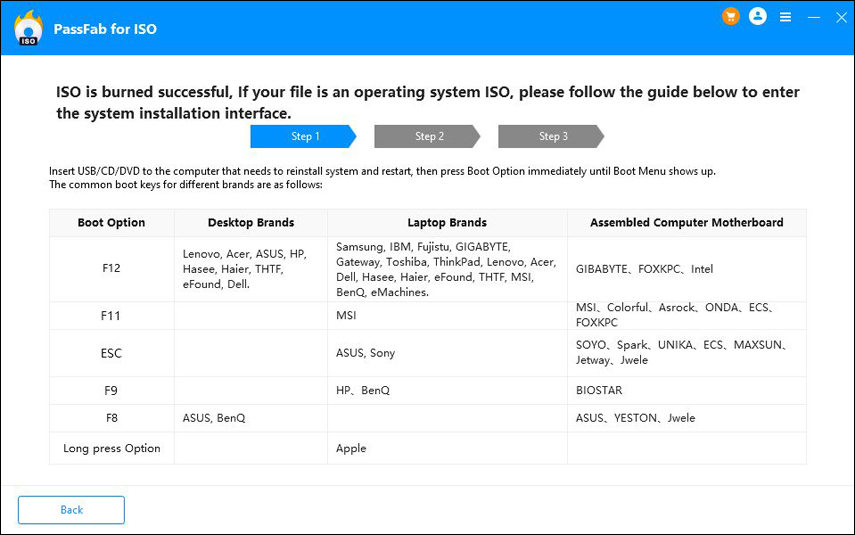 Bottom Line
So, in this guide you have learned about some amazing software's which can help you to make bootable USB drive and burn the ISO image files on USB disk without any time waste. The best thing is that these software's are free and easy to use. You can use any software according to your need, but if you want to achieve more and need a software tool which is secure, interactive and fast than you should try PassFab for ISO that gives you some advanced options which is plus for this software.