Did you know that the images you create from CD/DVD are in ISO format? ISO format, unfortunately, doesn't allow you to modify them. So, today we have come up with an application named UltraISO, that will not only allow you to open disk image but also modify it. In this article, we will tell you everything about UltraISO, how to download its portable full for free, and how to use it. In the end, we also share a handy alternative to make a bootable USB from ISO files. So, let's begin.
What is UltraISO?
UltraISO is an application for Windows OS, produced by EZB Systems. The purpose of UltraISO is to create, modify, and convert an ISO image for optical disc authoring. Basically, the ISO image is a disk image for an optical disc.
In simple terms, UltraISO lets you open a disk image, which is a mere copy of the entire content of any storage device such as hard drive, CD/DVD, or USB.
Furthermore, Ultra ISO is a CD/DVD maker. That means, it can edit the CD/DVD, extract its data, and even make ISO files from it. Moreover, you can also create your own bootable device, maintaining the bootable information.
Is UltraISO Safe?
You must be wondering, is it safe to use UltraISO? So, the answer is yes. You don't have to worry because UltraISO is pretty safe to download. It is entirely free of viruses, and it only serves to create virtual disk drives. Basically, UltraISO helps you to access the information present on disk images.
So, you won't have to insert a disk once you have "mounted" the image file on the virtual drive. This phenomenon enables you to extract the data from disk images providing complete access to the information on CD, bypassing the need for the disk. Therefore, it's safe.
However, there is a small issue of infringement. Since Ultra ISO allows you to open the disk image, it means you can even open the disk image that's not yours. It may infringe the copyright of the actual owner of the media. Other than that, it is safe and legal.
Where to Download UltraISO?
The most authentic way to download UltraISO is from its manufacturer's website. Similarly, you can download UltraISO portable full premium edition from the EZB systems official website.
However, UltraISO portable is a premium software. It means you need to pay for it. But the good part is that it comes with a 30-day trial version too. You can download the full version of UltraISO for free to make your USB bootable without paying a single penny.
How Do I Install UltraISO on Windows 10?
Let's assume you have downloaded the software. It's time to install it on your Windows 10 PC. Check out the steps below to install the UltraISO.
Step 1. Right-click the executable file that you just downloaded. Click, "I accept the agreement." Press Next.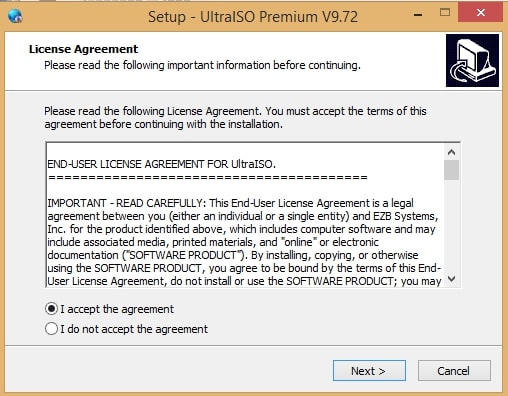 Step 2. Then, choose the destination location for your Ultra ISO program and press Next.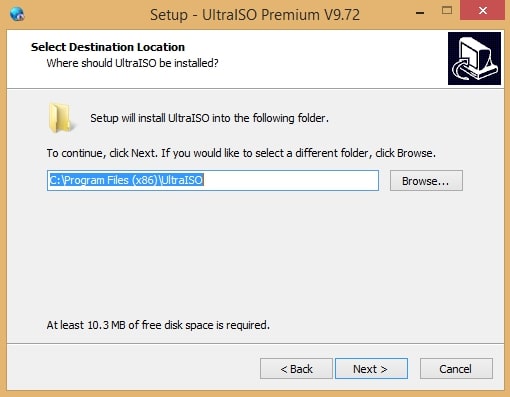 Step 3. Tick all three boxes, and next, you will see an install window. Then, click Install.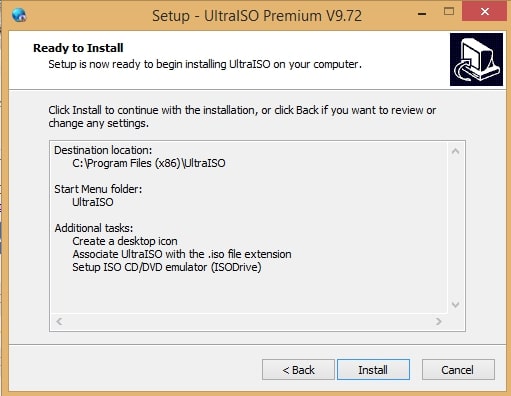 Step 4. A window will appear, asking you to register yourself. Click "continue to try," and it will open the UltraISO.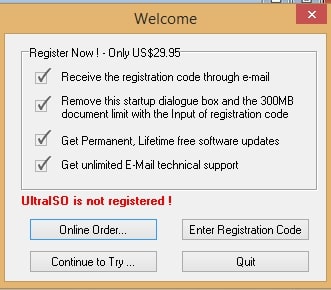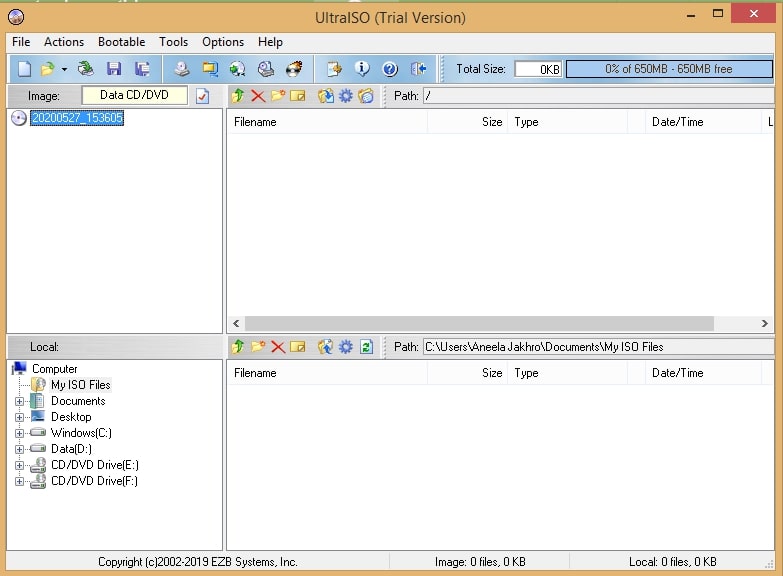 How Do I Use UltraISO?
UltraISO uses a double window user contact interface. It's up to you whether you choose to use quick buttons or the Drag/ Drop feature. Let's see how you can open ISO file in windows 10 via Ultra ISO.
Step 1. Open the UltraISO. Once you are at the main interface, go to file and click open.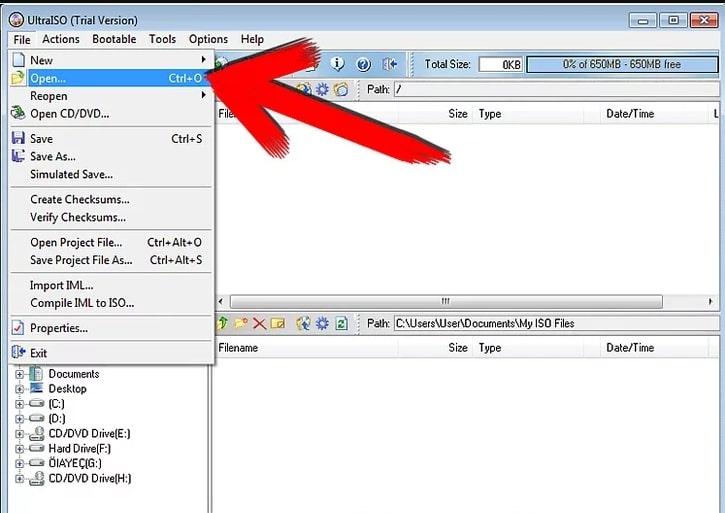 Step 2. Then, locate the ISO file in your PC and click open.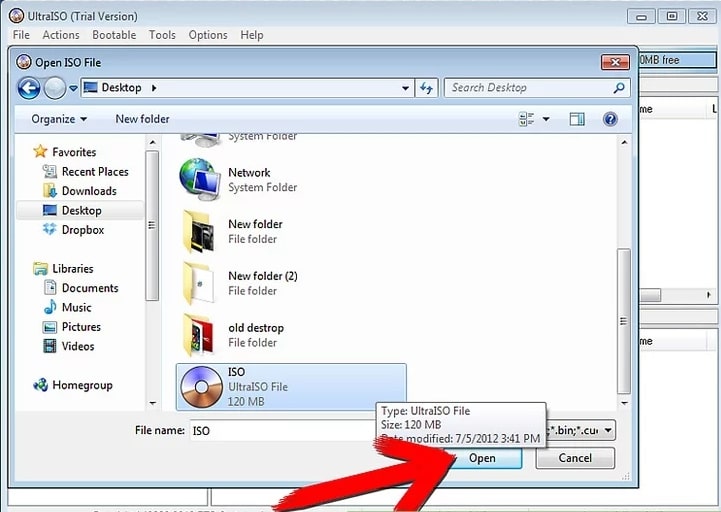 Step 3. You are done!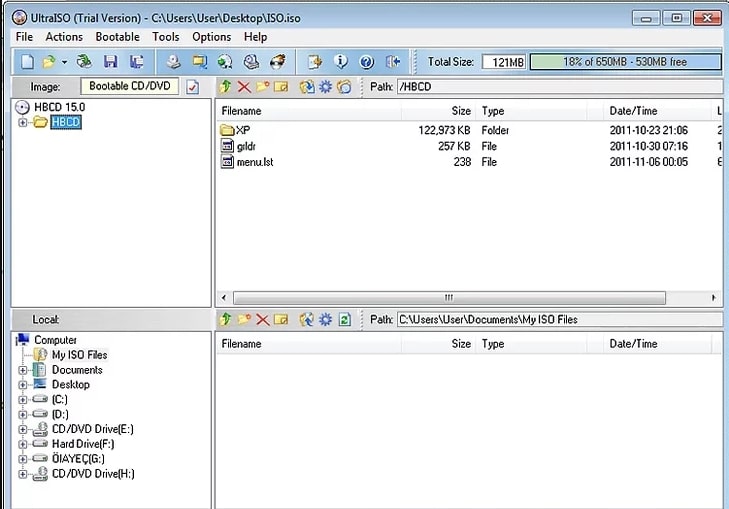 It allows you to create and modify ISO image files to create a virtual CD/DVD from your hard drive. Moreover, you can also create your own bootable device with the help of this program. Besides, UltraISO is completely safe and legal to use. Also, you can free download the full UltraISO application from the official website of EZB systems. Furthermore, the installation of portable UltraiISO is very simple.
Best UltraISO Alternative - PassFab for ISO
Now we know, UltraISO not only allows you to open disk image but also it can help in creating bootable drives. However, if you don't want to use UltraISO, it's completely fine. We will tell you an excellent and easy alternative to create a bootable USB from the ISO file. PassFab for ISO is a simple-to-use and user-friendly shareware that comes with a free feature of burning ISO files to USB in Windows 10.
For now, we will stick to burning ISO files to USB using PassFab for ISO. Follow the simple steps below to use the feature.
Step 1. First, you need to download the PassFab for ISO from the official website.
Step 2. Once you have installed this software, you will see 2 options: "Download System ISO" and "Import Local ISO". Choose one of them based on your situation.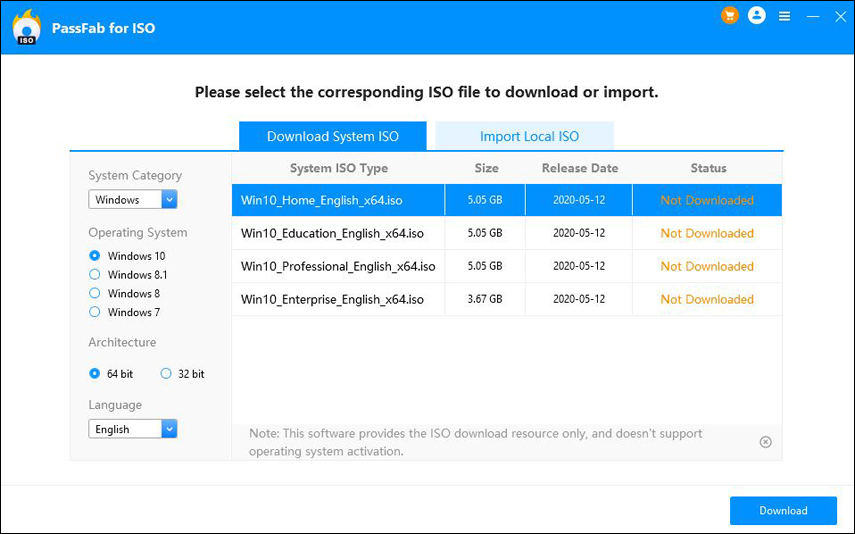 Step 3. Next, choose USB or CD/DVD. Make sure to copy all the essential data from USB beforehand. To make the drive bootable, it will ask your permissions to erase all the existing data on your USB.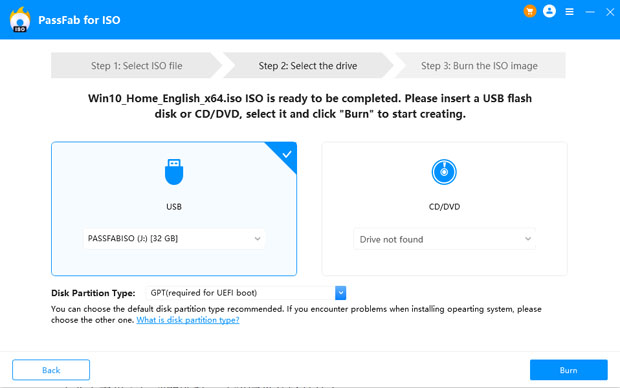 Step 4. After you have granted permission, the burning process will now start. Wait for a few minutes.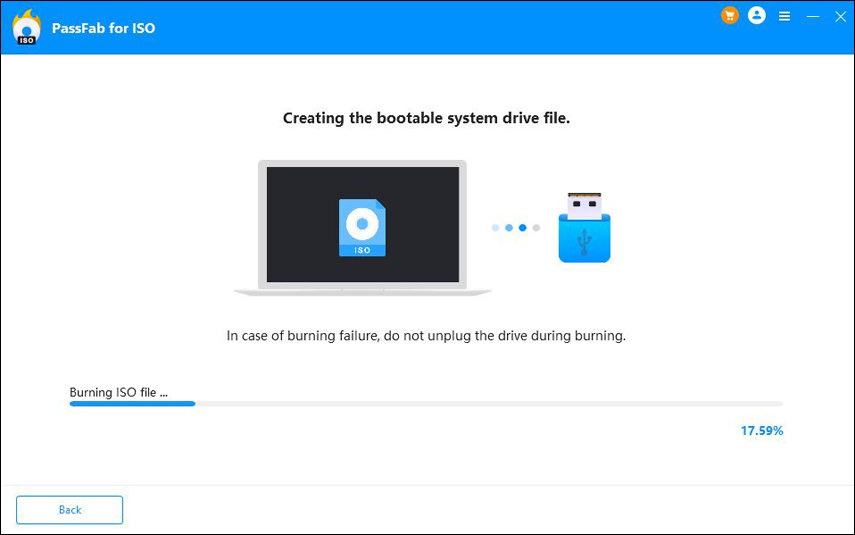 Step 5. Then, a window will appear on screen after the completion of the burning process. Then remove the USB drive.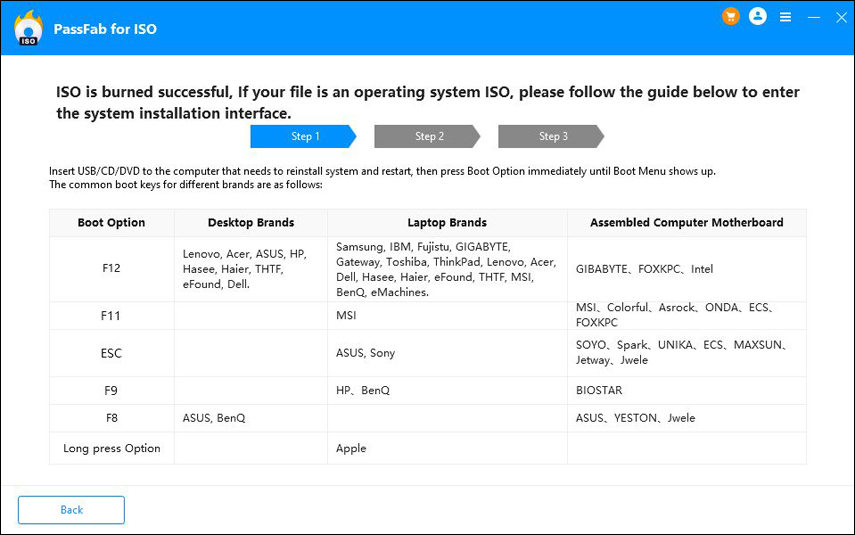 You are good to go! Your USB is now bootable.
To Sum Things Up
UltraISO is a program by EZB systems for Windows. However, if it's not working for you or you simply don't want to use UltraISO for making bootable drive, you can try PassFab for ISO. It comes with a handy feature of burning ISO files to bootable USB.