WinToUSB can be used if you want to the run the operating system of Windows on a USB flash or hard drive. But there are certain things that you need to know before you use this software on your computer, including system specifications and things you can expect if you are using it. This article explores all these aspects of WinToUSB.
Quick Navigation:
Section 1. What is WinToUSB?
WinToUSB portable is basically a software or Windows to Go creator that helps you to run Windows operating system easily on an external USB flash drive or hard drive. It is simple to use and all you need to do is follow some easy steps and you will be able to create portable Windows ranging from Windows 7 to 10 using an ISO or a different format image file or a CD/DVD drive directly.
It can also be used if you want to make a copy of an existing Windows operating system to an external drive. Other than that, if you are interested in creating a bootable Windows Preinstallation Environment (WinPE) USB drive then you can use WinToUSB to copy the data on WinPE to that USB drive and make it bootable. Its interface also provides detailed instructions about how to use it to install Windows/WinPE on the external drive.
Section 2. Is WinToUSB Safe?
You can download WinToUSB for free and on top of that, it is completely safe. Many people all over the world use it to install WinPE/Windows on a USB drive and run the program from that drive. What's important is that you take the right steps while using it and do not damage your system by taking wrong steps.
Also, this software must be downloaded from some reputable site so you don't get malware in your system. If you follow these instructions then WinToUSB is totally safe for you.
Section 3. Where to Download WinToUSB?
You can download WinToUSB from the original "easyuefi" website since this company is the creator of this software and you will get the original softawre from there which is available in free as well as paid versions. Other than that, you can use famous sites like "techspot" or "filehippo" to get it.
Just make sure that the website you are downloading the software from is a well reputed one and you will be fine. You can also read the reviews provided on the website by real users to make sure that you are getting the right software.
Here are the downlaod links:
https://www.easyuefi.com/wintousb/
https://download.cnet.com/WinToUSB/3000-18513_4-76061723.html
https://www.filehorse.com/download-wintousb/
https://wintousb.en.uptodown.com/windows
https://www.techspot.com/downloads/6475-wintousb.html
Section 4. How Long Does WinToUSB Take to Install?
The installation process for WinToUSB is not hard and it is not supposed to take a long time if your hardware is working fine. Once you have taken the right steps to start the installation process, it can take an hour roughly but if your PC is working slow and is not efficient then it might take a longer amount of time.
Section 5. How Do I Use WinToUSB?
Now you will read the right method to install and run Windows on a USB drive using WinToUSB portable.
Step 1: First download and install the software from a secure website and open it on your computer.
Step 2: Select an option depending upon your installation media once this window shows up.
Step 3: Click "Next" at the right bottom once you have selected an option.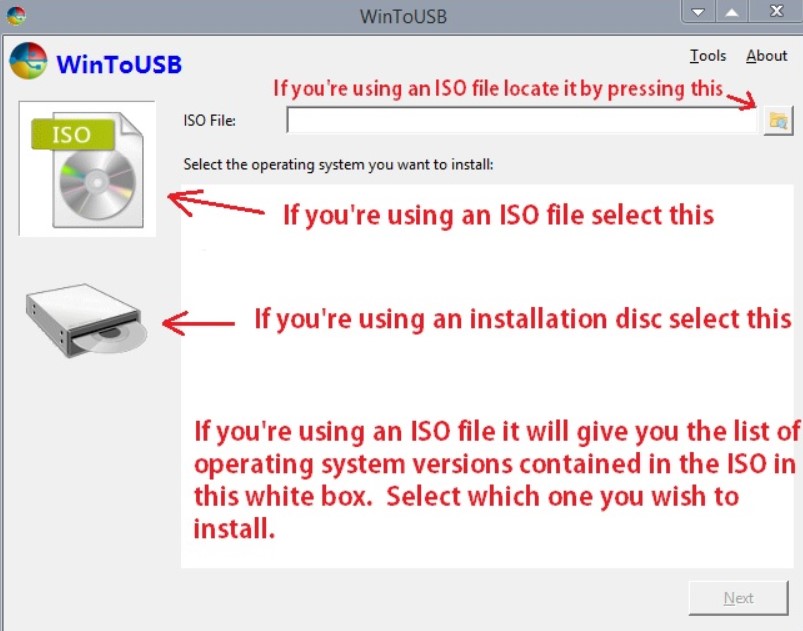 Step 4: Select the hard drive you want to run Windows on since it is going to be your destination disk. This drive will get formatted once you select it.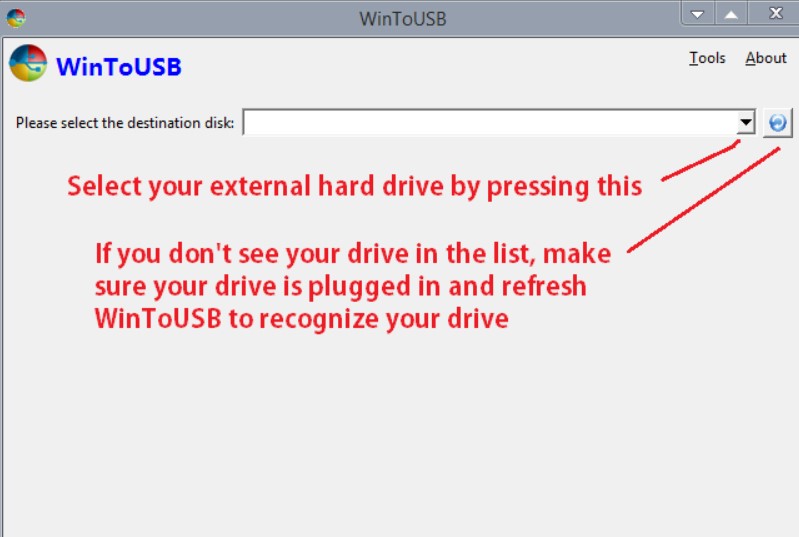 Step 5: Click "Next" after selecting the system partition and boot partition.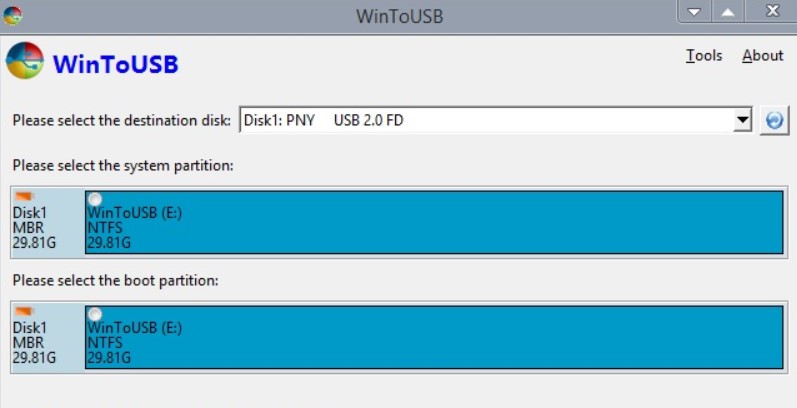 Step 6: The installation process of your Window on your hard drive will start and you will be able to see it on your screen.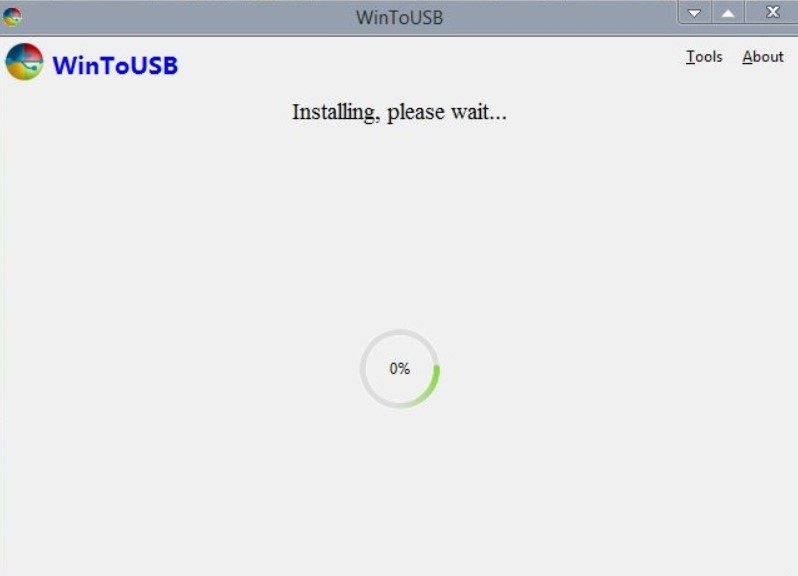 Step 7: After this process has completed, you have to boot from the USB drive which is your boot device through BIOS to complete the installation. For many systems, repeatedly pressing "ESC" upon startup leads to the boot menu. It may differ for you.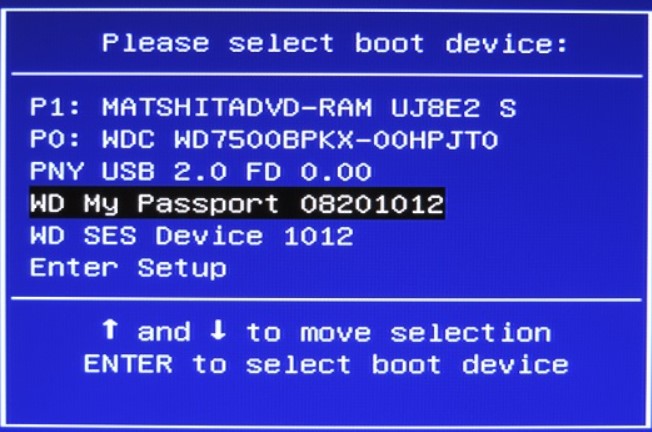 Section 6. WinToUSB Alternative
If you feel like this software is not working for you or you do not want to use it for some reason then you can use PassFab for ISO as WinToUSB alternative. It can also be used to burn ISO file of Windows to a USB drive. Just follow the steps given below and you will be good to go.
Step 1: First start PassFab for ISO and select one from the 2 options: Download System ISO or Import Local ISO.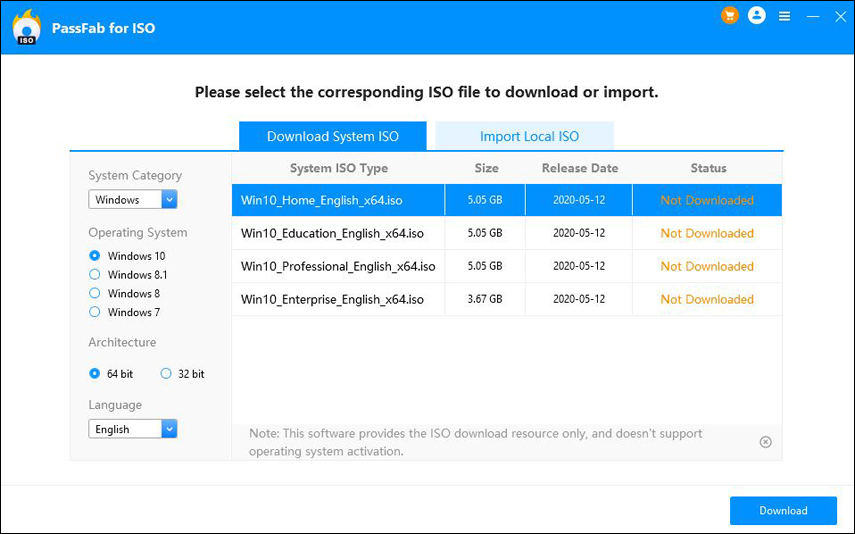 Step 2: Choose CD/DVD or USB depending upon the installation media you are using and click "Burn". You will have to give permission to format your USB and all the data on it will be gone so make sure that you have the important data saved or copied elsewhere too.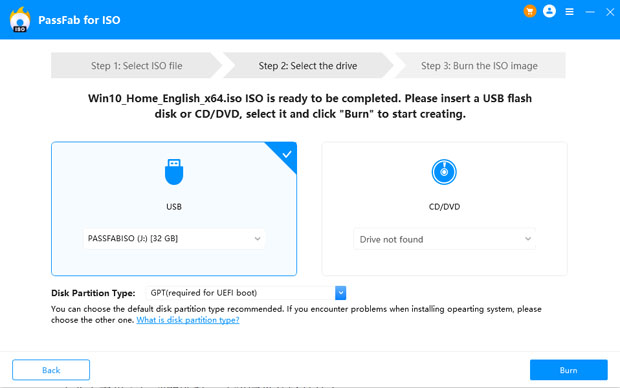 Step 3: The burning process will start once you give the necessary permissions and continue. All you have to do is wait at this point.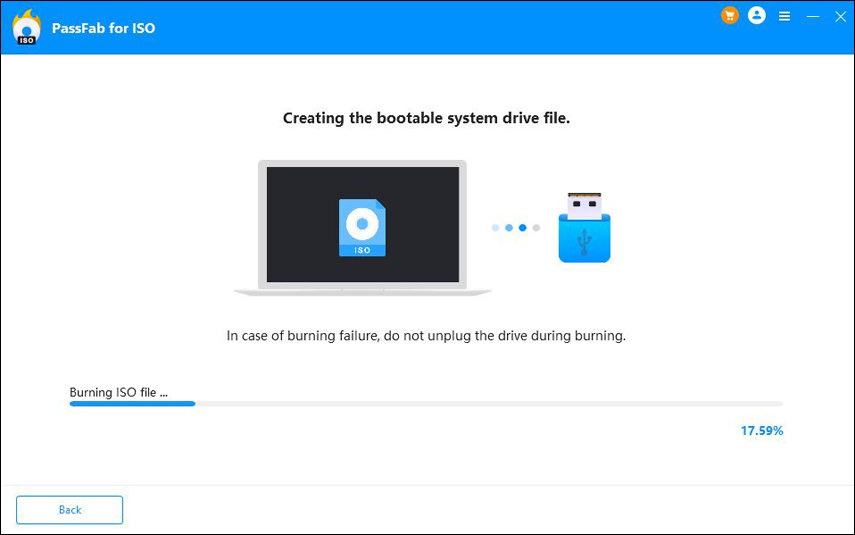 Step 4: You will get a prompt once the process has been completed successfully. Then unplug the USB from the computer.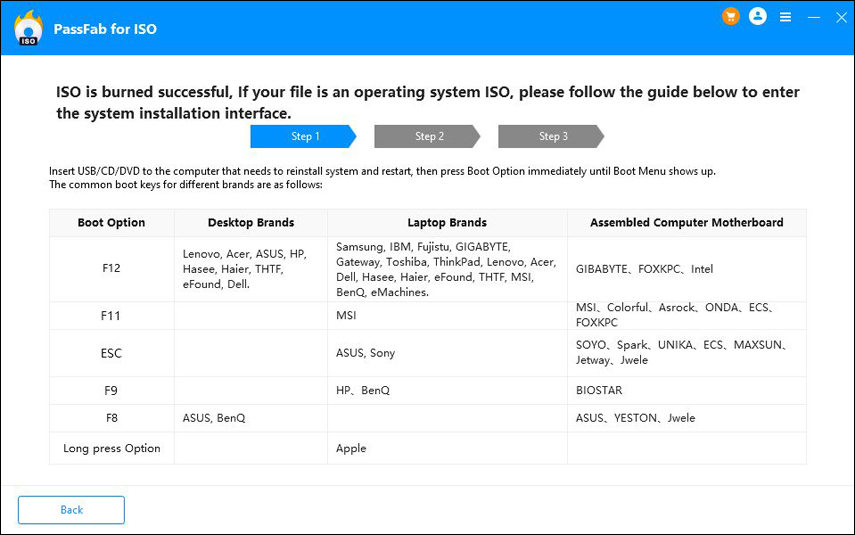 Your bootable USB is ready. All you have to do is plug it into another computer to the operating system there.
Wrap It Up
In this way, you can easily use WinToUSB to create and run Windows operating system on an external USB flash drive. The method is quite easy to follow and it would not damage your PC if executed properly. By the way, if you are finding alternative to WintoUSB, then PassFab for ISO is the best option.