The Android password manager app offers you the privilege to store your passwords intact in one single spot. Moreover, the best free password manager Android apps also comes with the functionality to generate random but insanely strong and less vulnerable passwords. Though there are tons of free password manager Android apps available, we have collated the best of them below.
Top 10 Ways for Android Password Manager in 2020
In this digital era, we all have several profiles and accounts over various websites. And to easily remember the passwords for each of them, we usually set the same password across almost all of them which makes you even more vulnerable as if one account gets hacked. So, this is where the Android password manager app comes for your help. You no longer need to remember the different passwords for different sites.
1. LastPass Password Manager
Beginning the list of Android password manager apps, LastPass is the first choice. It is loaded with tons of functionalities like securely storing passwords, auto-fill up of passwords over the sites or apps. Moreover, this tool also offers features like password generator, fingerprint scanner support or the privilege to enable emergency access via a family member or trusted friend.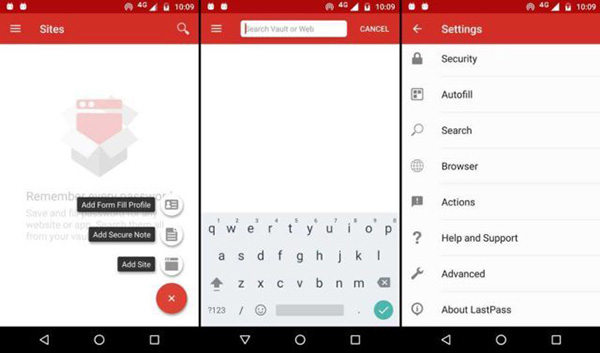 2. Google Smart Lock
Google Smart Lock is a free yet one of the best free password manager for Android. Basically, it only supports Android, Chrome OS and Google Chrome. It allows you to store username/email and password, credit card details and more. Whenever you log into something, Google will throw a pop up whether to remember the password or not. If allowed, Google will automatically punch in the details whenever you check back into that app or site.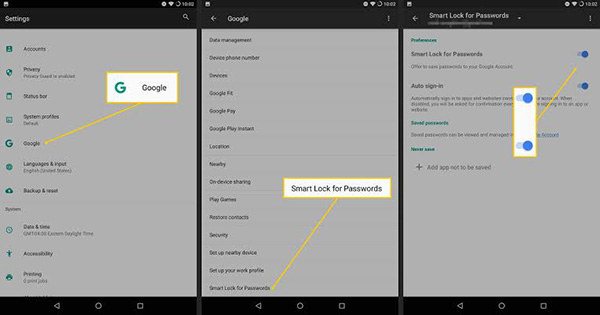 3. Bitwarden
A yet another best free password manager Android app is Bitwarden. The app stores the passwords with AES-256 bit encryption, salted hashing to add more security to your passwords and PBKDF2-SHA-256 – technology that aids to protect against brute force attacks. It seems like the creators of the app took this whole password management thing quite seriously. What's more? Well the app is absolutely free!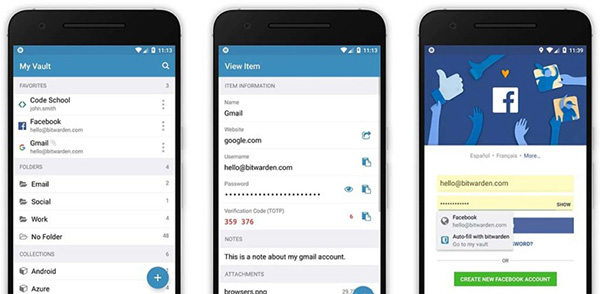 4. 1Password
Next up on the list of Android password manager apps is 1Password. Loaded with lots of functions like password management, cross-platform support and password generation, the app offers a 30-day free trial. Past that, you need to opt for a monthly subscription plan.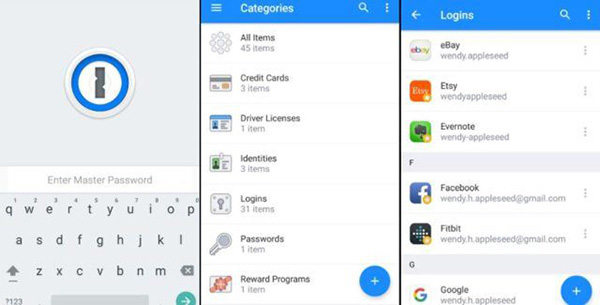 5. RememBear
Developed by the creators of TunnelBear VPN, RememBear is another Android password manager app. With the free version, you can only make use of this app over a single device. Offering functionalities like password management for websites and apps. If you wish you can also store your credit card info.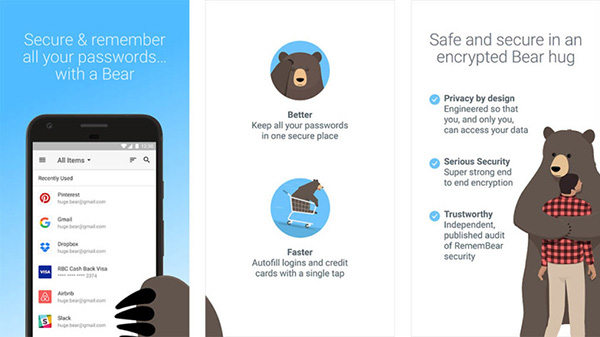 6. Dashlane
On the 6th spot we have Dashlane Android password manager app. This app offers password management for up to 50 passwords without any charge along with security alerts and auto-fill functionality. Once you subscribe to a premium membership, it not only upgrades the storage of password but also adds numerous functions like perfunctory VPN and dark web monitoring or more.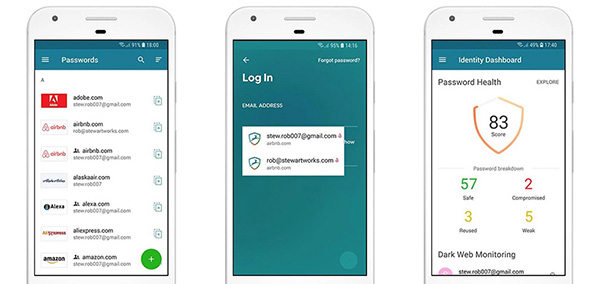 7. Keepass2Android
Keepass2Android is one of the best free password manager Android apps from Googlr Play. Since, the app is completely free, it has all the basic functionalities of password management.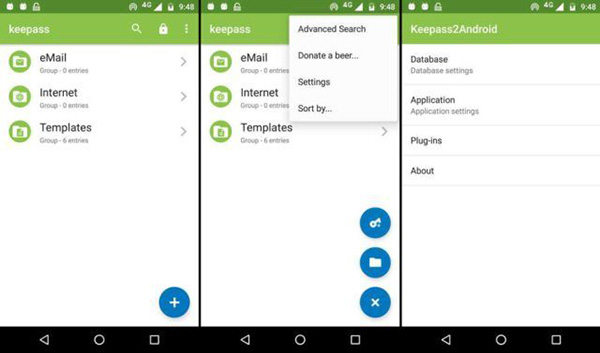 8. Enpass Password Manager
Holding the 8th spot on the list of fairly powerful Android password manager apps - Enpass, it offers compatibility across cross-platform devices. Be it, Android, iOS, Windows, Mac, Blackberry, etc. However, you are only allowed to store up to 20 passwords with the free version. It offers 256-bit AES encryption as well as functionality to import passwords from other Android password manager apps.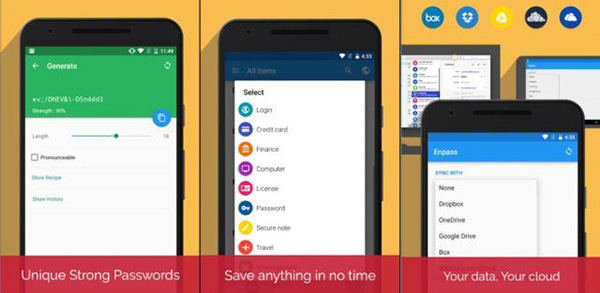 9. Password Safe
When it comes to best password manager Android apps, Password Safe and Manager is a viable option. It boasts absolute offline workability that means no Internet connectivity is required. Moreover, it supports 256-bit encryption, auto-backup and password generation as well.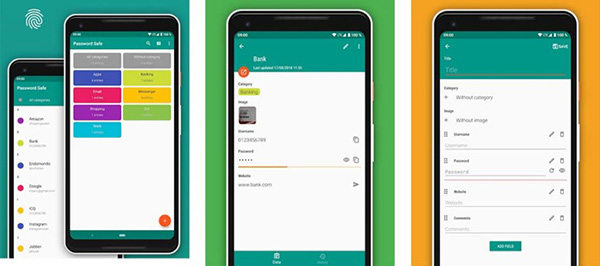 10. OEM solutions like Samsung Pass
It's not a tool which is a feature was stored in Samsung device which is a built-in password manager. Samsung Pass for instance. If you wish to stick to a brand like Samsung, it sounds as a good solution. Otherwise, you can always opt for any of the 9 solutions above.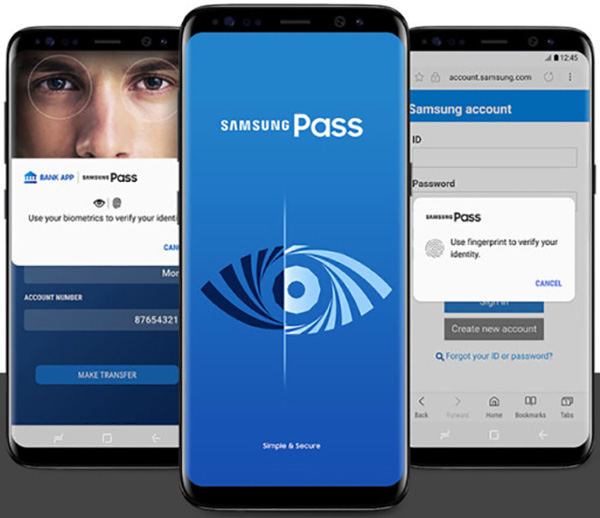 Bonus Tips: Forgot Android Lock Screen Password How to Do?
So, that was all about best free/paid password manager Android apps that you can look up to. But what if you forget the lock screen pattern of your Android device? These apps are only helpful when your device is unlocked. If you ever get locked out of your device and can't figure out a way to get back in, fret not. You can always look up to a powerful yet user friendly tool PassFab Android Unlocker. With this mighty tool you can unlock lock screen of your Android device without any hassles.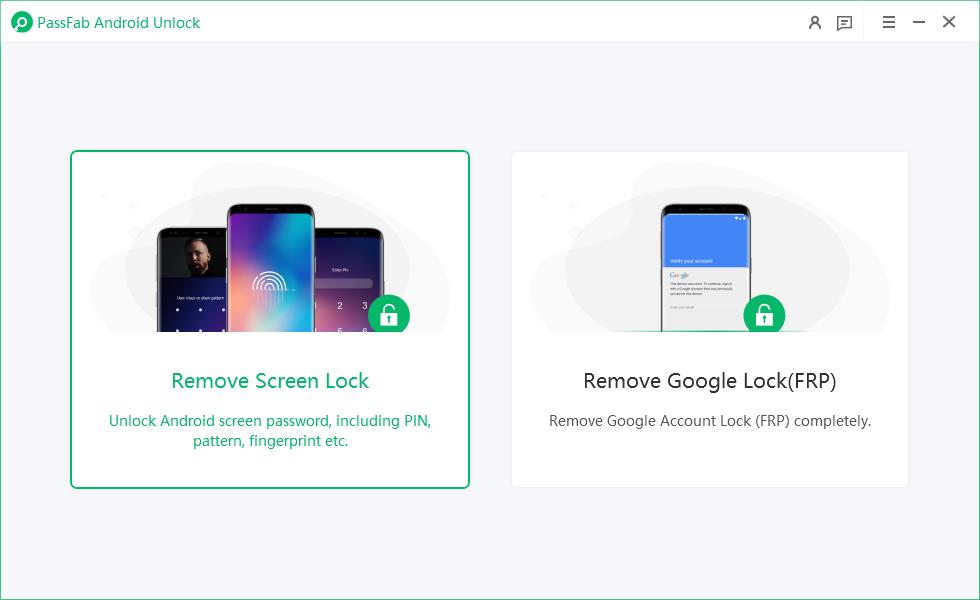 Final Words
With all the classified information above about the best free/paid password manager Android apps and the solution if in case you forget the lock screen pattern of your Android device. We now firmly believe that you will never run a risk of getting locked out of your device or web account.