It's frightening when you're locked out of your own Smartphone due to a security measure you enforced. It's also irritating. But this situation puts the majority of people in a terrible spot when they are unable to deal with their daily tasks and communication is totally disrupted.
However, the solution is very simple. There are several methods to bypass LG lock screen without doing a factory reset. So, let's have an insightful overview of each of the methods so you can select the one best suitable for you.
Method 1: Use PassFab Andriod Unlocker to Bypass LG Lock Screen[Best Way]
Looking for a secure way to restore access to your Android phone? PassFab Android Unlocker comes to help you when you get locked out of your LG phone and unable to regain access after many hours of attempting different methods. It's very easy to use and has detailed steps with pictures to guide. More importantly, it works with almost all Android phones.
Therefore, let's explore how to bypass LG phone lock screen without reset with PassFab Android Unlocker:
Step 1: To begin, download PassFab Android Unlocker from the official website to your computer or laptop. Now connect your LG phone to your computer and turn to the PassFab Android Unlocker interface. Press "Remove Screen Lock".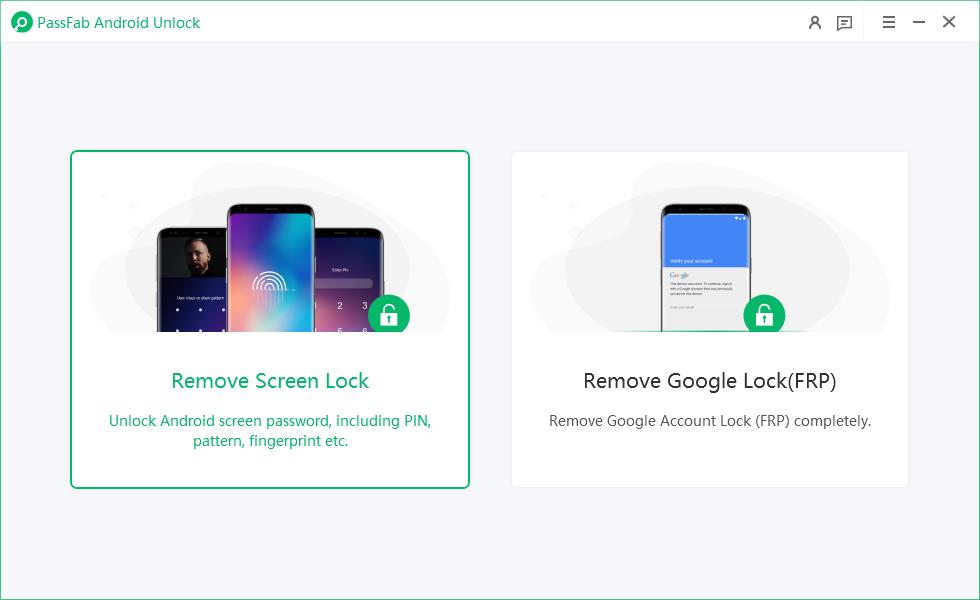 Step 2: When your device is connected successfully, a window tab will open, prompting you to press "Start" to proceed. Additionally, you will see an alert that removing the lock screen password will permanently delete your files. To proceed, press "Yes".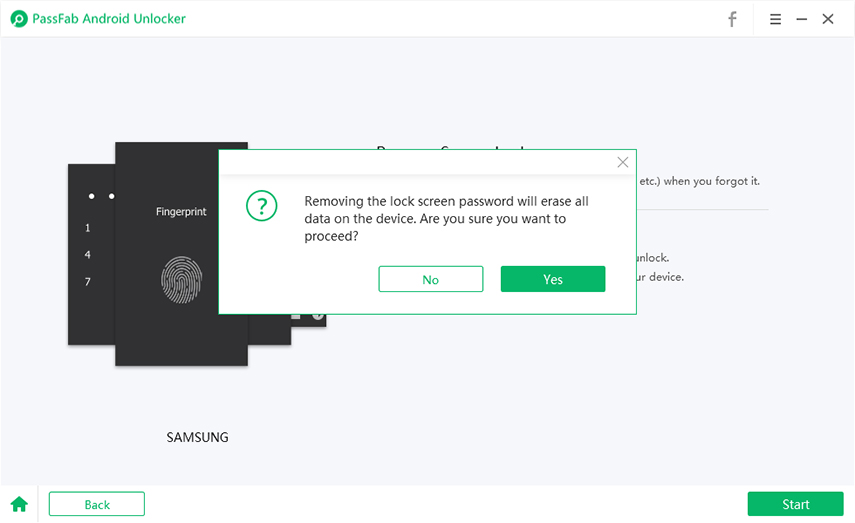 Step 3: Before deleting the password from the lock screen, you should wait a few seconds for the process to complete.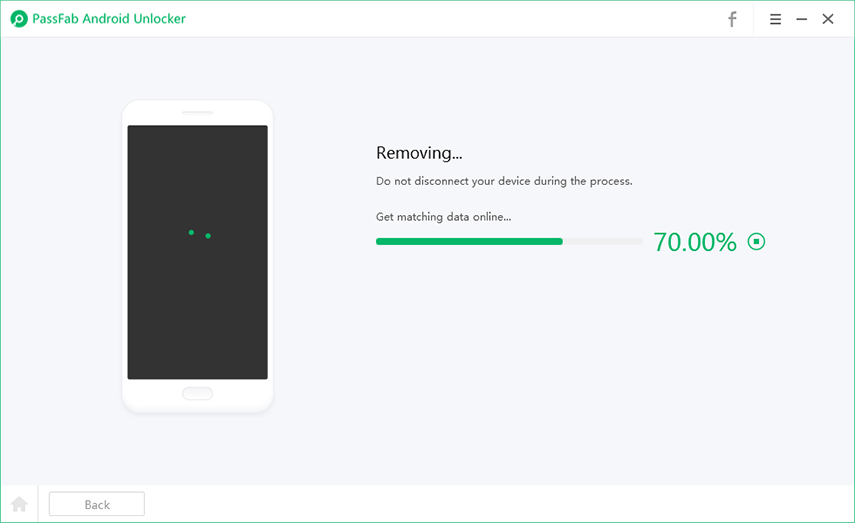 Step 4: Now the password for the lock screen of your LG smartphone has been removed, click "Done" to complete process, and you can now easily access the device.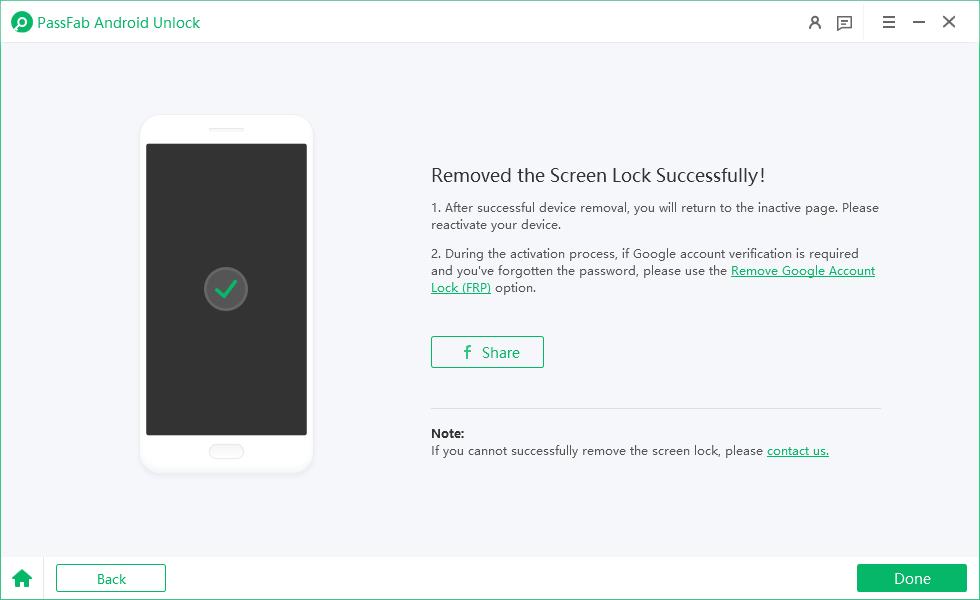 Method 2: Bypass Android LG Lock Screen without Reset via Android Device Manager
Don't want to download software to bypass LG lock screen without reset? Then you can use ADM to unlock your phone, which is suitable for all Android devices as well, follow the steps mentioned below:
In the web browser on your PC, navigate to the official webpage of Android Device Manager.
Log in with your Google account and accept the Welcome popup. Make sure you are logging into your Google account that is linked with your LG phone.

To unlock your smartphone, select the "Erase Device" option. Your device's files will now be deleted, and you will be unable to access them. Make a backup of the data in advance.
Method 3: Bypass LG Phone Lock Screen without Reset with ADB
This technique is only applicable if your locked LG phone has USB debugging enabled. And you must execute this function on a computer that is compatible with ADB tools. Additionally, as some users have indicated that this does not work on their non-rooted phones, rooting is needed for some phone models. If you are familiar with the ADB tools and have a little technical knowledge, this is a very simple and quick way to work.
See how to bypass LG lock screen without reset using ADB mode:
Use a USB cable to connect the LG phone to the laptop or computer.
To open a command prompt window, press Win + R and then enter CMD.

Click Enter after typing the command:

adb shell rm /data/system/gesture.key

After restarting your LG phone, you will see that the screen lock has been disabled. Now you can change your LG's screen lock.
Method 4: Bypass LG Lock Screen without Reset or Computer by "Forgot Pattern"
If your LG phone is operating Android 4.4 or an earlier version of Android, you can also use the "Forgot Pattern" option to disable the LG lock screen without doing a factory reset or using a computer. This function enables you to create a new pattern after repeatedly entering the incorrect pattern.
Here are the guide of bypass LG lock screen without reset or computer.
Step 1: If you enter the incorrect password five times on your LG phone, the "Forgot Pattern" will appear at the bottom of the page.
Step 2: To proceed, select "Enter Google account details" information and then tap on "Next".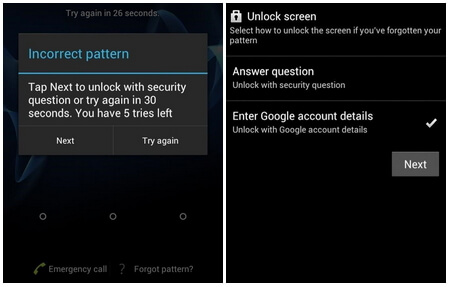 Step 3: Sign in with your Google account, and you'll be brought to a page where you can create a new unlock pattern. Simply add a new pattern, and you're ready to go.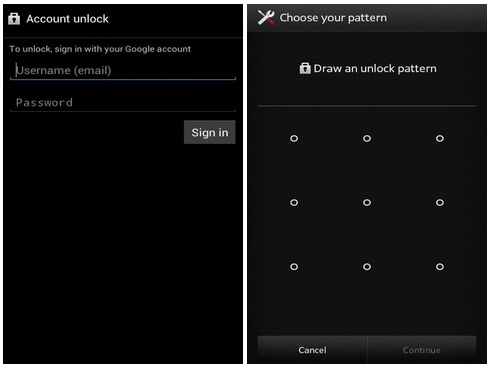 Extra Tip: Hard Reset Phone to Bypass LG Lock Screen
Additionally, a hard reset is an important method of bypassing the lock screen if you don't mind to factory reset your LG phone. Here are the steps to bypass LG lock screen with reset.
To turn off your LG phone, press the Power button. And then simultaneously press and hold the Power, Volume Up, and Home buttons to access the Bootloader.

To access the "wipe data/factory reset" function, use the Volume button and then pick it with the Home button. Select "Yes" to confirm.

After the reset has been completed, now choose "reboot system now", and your phone will restart.

And then, you can open your LG phone without the need of password.
Summary
As you can see, there are a variety of methods available to unlock and get access to LG phone and other Android phones. Each method, however, has a flaw. As a result, Android users are advised to use the most trustable and secured solution, PassFab Andriod Unlocker, to bypass LG lock screen without reset. If your device is locked and you forgot password, this software will make it easy for you to restore it.