Your old password or pattern or pin got compromised? You should get it changed periodically in order to up keep the security of your device. But what if you forgot Android password/pin/pattern that you've just set a few minutes ago? Worry no more! Here we bring you the complete tutorials on how to unlock Android phone pattern lock if forgotten. Stay glued with the post and explore the ways on your own.
Part 1: How to Unlock Android Phone Pattern Lock
Forgetting things is part of a human behavior. And hence, the Android pattern lock is designed in a way that enables you to reset it if you've forgotten it. Relax! Only the owner of the device is able to get it resetted, not anyone else. For this, you need to enter the wrong pattern 4 times. Soon as you make the 5th wrong attempt you get blocked for 30 seconds. This is where the tutorial on how to unlock android phone pattern lock if forgotten starts.
Step 1: Make 5 wrong attempts to unlock the pattern. Now, one you're barred from making any further attempts for 30 seconds, you'll notice that at the bottom of the screen "Forgot pattern?" button is available.
Step 2: Hit on the "Forgot pattern?" button and then on the upcoming screen you'll be asked to key in the Google account email or username and password. Ensure to key in only that Google account email and password which is configured with this Android device.
Step 3: Hit "Sign in" button and voila! You can now set up a new lock screen pattern!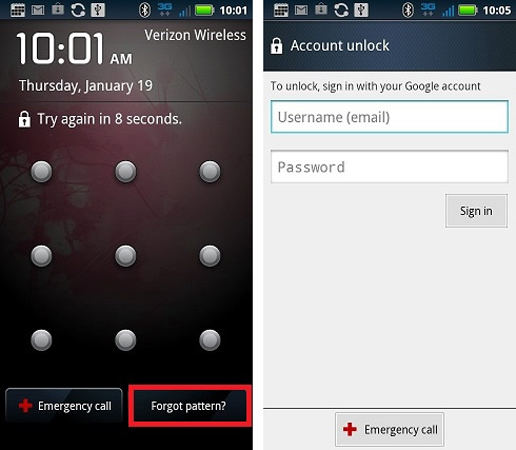 Note: Ensure that your Android device is connected with an active internet connection or WiFi network in order to make this tutorial work. Or else, your device won't be able to verify the Google account information you've provided.
Part 2: How to Remove Forgotten Password from Android
Since, the above solution can only work on the Android version 4.4 or below, what if you own an Android with OS version above than that. And in the present day almost all of us are running Android OS above than 4.4. For this reason, we would like to introduce a one stop solution PassFab Android Unlocker to cater all your Android Unlocking needs. Be it, removing the lock screen PIN/pattern/password of your Android device or to remove the Google Lock (FRP). This tool is all that you need. Here are the detailed instructions on how to unlock android phone pattern lock if forgotten with this mighty tool.
Step 1: Download and install the tool on your computer, launch it. After that, get your Android device plugged in to your PC.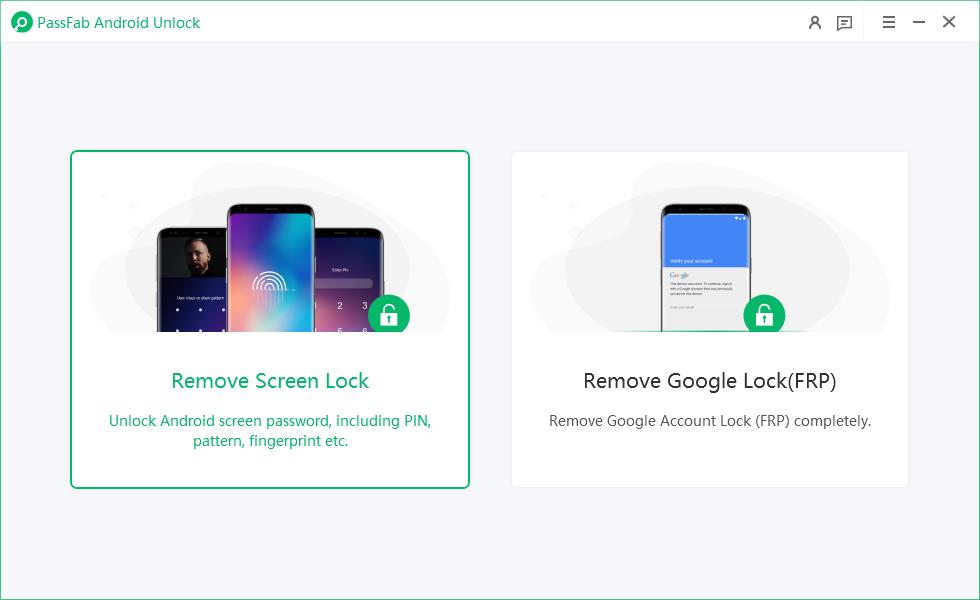 Step 2: Once the device is detected, you'll be redirected to a new window where you need to hit on the "Start" button. Confirm your actions by pressing the "Yes" button over the pop up window to proceed further.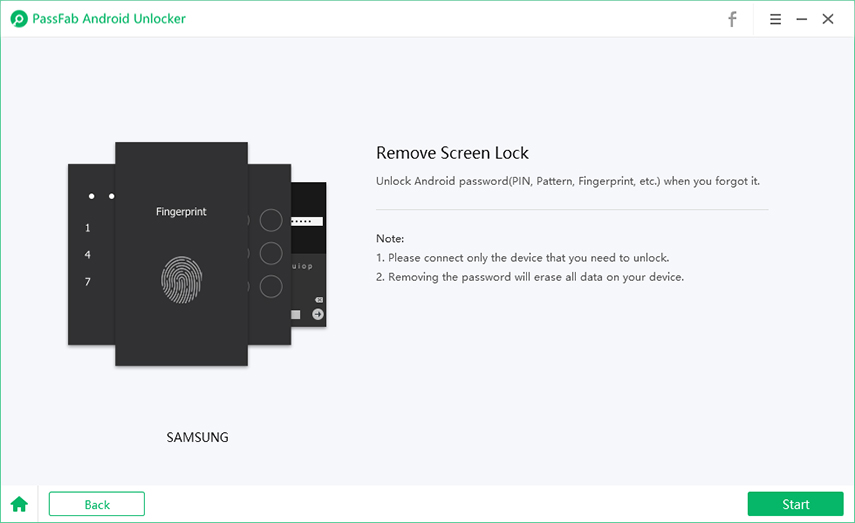 Step 3: Then start removing the lock screen pattern/pin/password over your Android device. Ensure not to remove the Android device in the middle of the process. Within a short span of time you'll get the notification that your lock screen has been removed from your device successfully.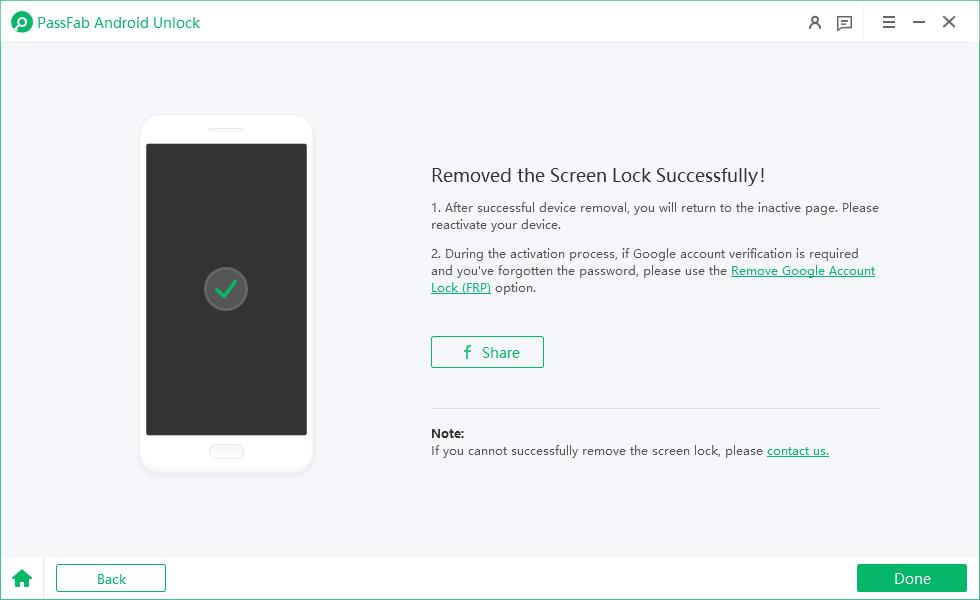 Part 3: How to Factory Reset Your Android Device
This is a sure shot method to get your device unlocked. But this is quite complex and requires much attention to the steps being performed or else you may end up with your device being bricked. Here's the step by step tutorial on how to unlock android phone pattern lock if forgotten via factory reset.
Step 1: First things first, turn off your device and then press + hold the "Power key" altogether with the "Volume Down" key. Ensure to keep them down until your device boots up with the FastBoot. Once done properly, you will subsequently enter the Recovery mode.
Step 2: Make use of the Volume keys here to navigate through the menu available on your Android screen. Scroll down the selection to the "wipe data/factory reset" option and hit the Power button to execute the selected action. Wait for the process to accomplish. This will wipe off all your data and settings stored over the device.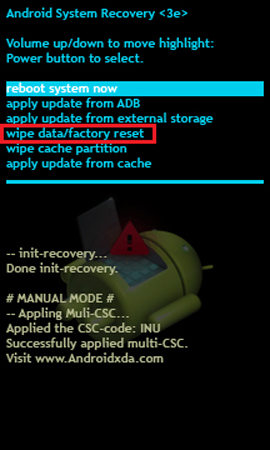 Step 3: After the process completes, reboot your device normally and the forgotten pattern lock on Android will no longer bother you.
In A Nutshell
No matter what method you opt from the aforementioned ones to unlock android phone pattern lock if forgot the password. By checking this article, we believe you already know how to deal with such thing. Last, we'd like to recommend PassFab Android Unlocker again as it can help you unlock your device with a few steps. Still have question? Leave the comment below!