Google Find My Device is a tool, which can be used to find the location of your missing/stolen phone. Besides, it can also be used to unlock your device. If you need know more about Google Find My Device Unlock feature or want to delete the lock from your Android screen that says "Locked by Find My Device," then this article will assist you deeply.
This article will include almost everything that you need to understand regarding Google Find My Device with detailed guide. If you're interested, just read on!
Part 1: What Can You Do by Google Find My Device
Google Find My Device makes it easy to track, lock, and wipe the data on a missing or stolen phone remotely. It is a component of Google Play Protect, a set of services aimed at safeguarding your phone from suspicious activity. And you can use Google Find My Device to unlock device. Additionally, you can see the remaining battery life on your handset and the Wi-Fi network to which it is linked. Also, there are additional ways to trace a missing Android device, and Find My Device is indeed the simplest and is accessible on all phones. Google is using its machine learning knowledge to search and validate the applications installed on your devices, and although the Verify Apps option has been available for many years, Google is increasing the visibility of the process for users.
Some of the common functions of Google Find My Device include the followings:
Locate the Device
When the device is in motion, the owner will locate and track it through the map. The Find My Device supports the addition of several devices at a single time, which are displayed in a single drop-down list view.
Lock the Device
When a device is missing or stolen, the owner may choose to lock or ring it in order to protect the data stored inside. Furthermore, the user has the option of creating or modifying a PIN or password.
Ring the Device
The handset would continue to ring at full volume upon pressing the ringing icon, irrespective of whether the ringer is turned down or off. The phone will then ring at full speed for the next five minutes.
Part 2: How to Use Google Find My Device Unlock Phone
Using Google Find My Device is not a difficult task. However, you may need a separate device or computer to unlock your smartphone. So, here are the steps of Google Find My Device unlock:
Navigate to the https://www.google.com/android/devicemanager site via your desktop computer, laptop or another phone. Then sign in with the Google account that is connected with your locked Android smartphone.

On your selected device, you'll see three options to perform, to open the lock screen of your computer, click the "Lock" button.

Enter a temporary passcode, and then click "Lock" again.

And now, you can use the temporary passcode to unlock your Android device.
Part 3: How to Unlock Phone If Google Find My Device Isn't Available
After knowing how to use Google Find My Device to unlock your device, you may want to ask "What can I do if I can't use Google Find My Phone?" Here, I tell you that the safest option is to use PasssFab Android Unlocker.
As a specialist Android password unlocking tool, PassFab Android Unlocker enables you to delete Android PIN, Pattern, or Fingerprint or other kind of passwords.
So, let's have a look at how to use PassFab Android Unlocker to unlock your smartphone:
Step 1: On your laptop or computer, you must first download and install PassFab Android Unlocker.
Step 2: Then open it, select "Remove Screen Lock", and connect your phone to computer or laptop.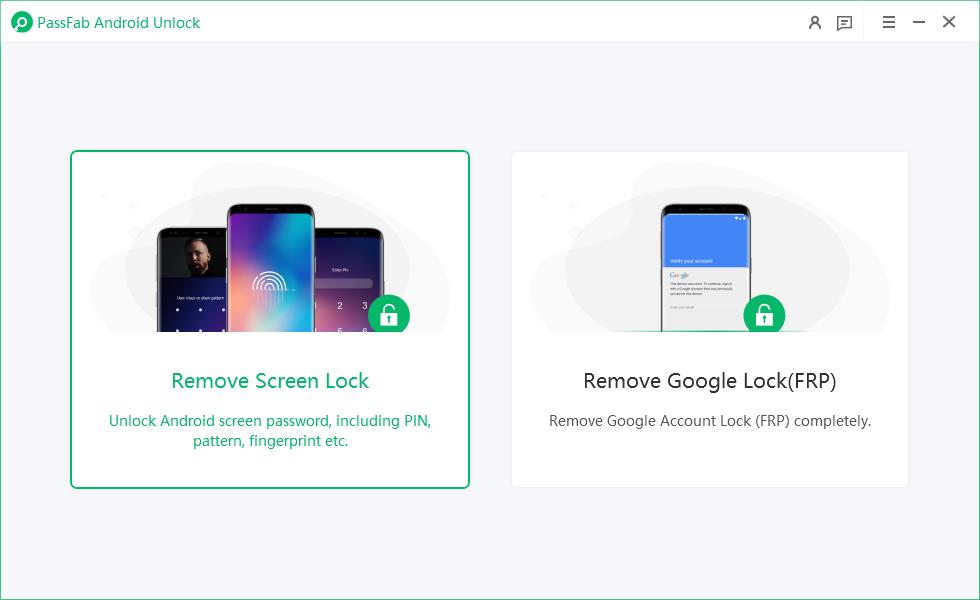 Step 3: If your phone is connected successfully, click "Start".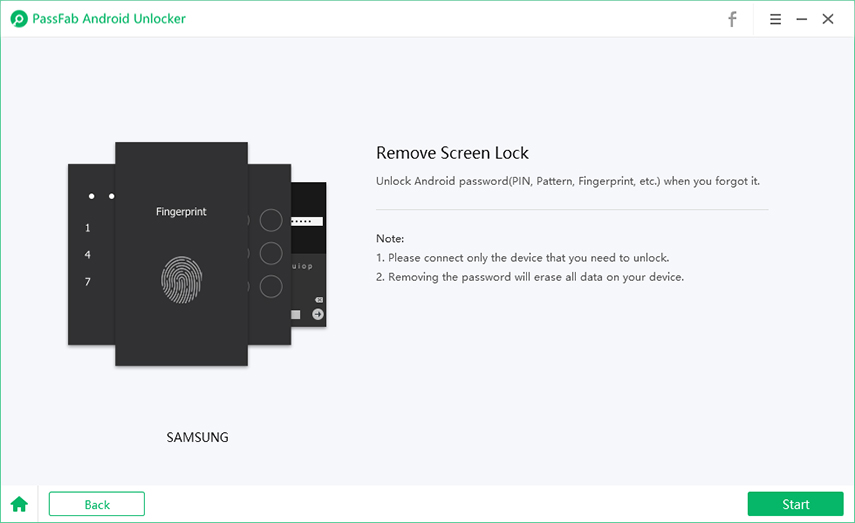 Step 4: Then you will receive a reminder, choose "Yes" to continue to unlock your phone.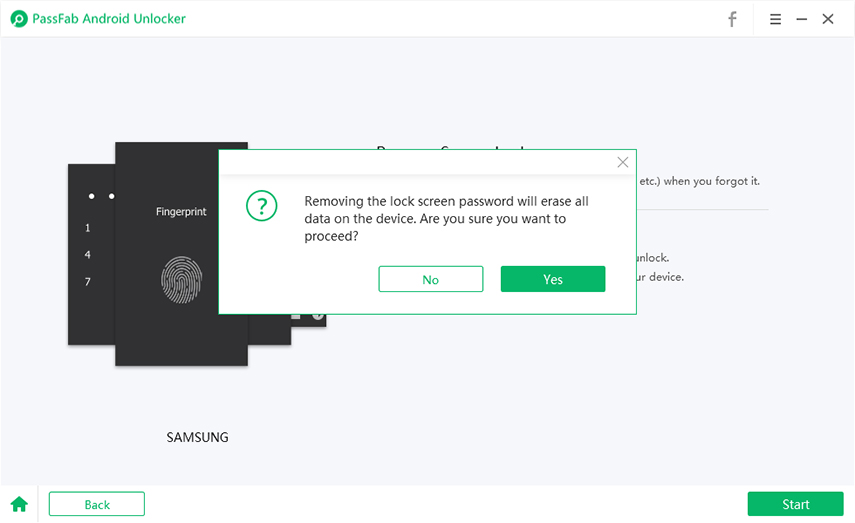 Step 5: Then wait a moment for PassFab Android Unlocker to remove passcode. Finally, click "Done" to complete the process.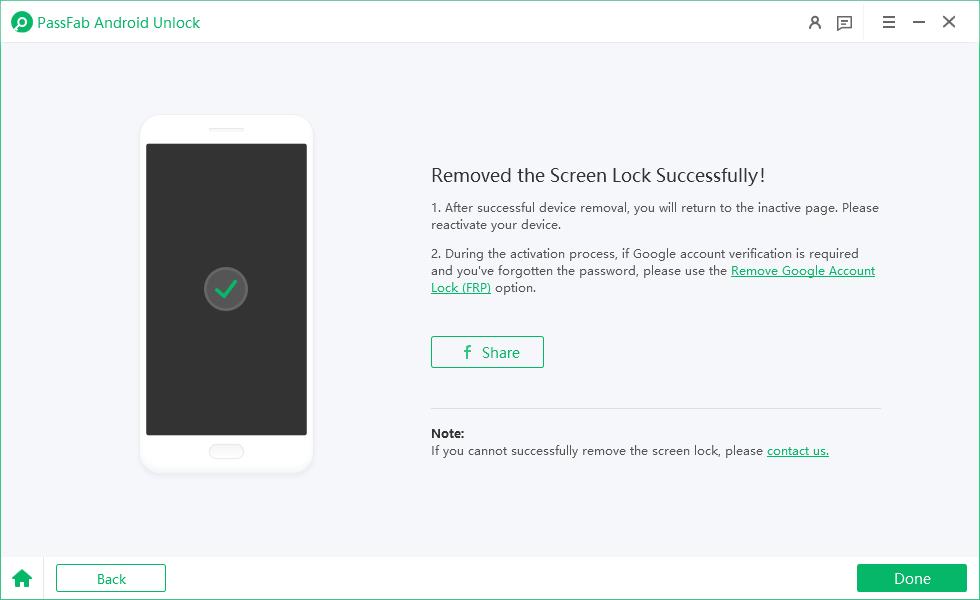 Extra Tip: How to Remove Find My Device Lock
Sometimes you may enable Find My Device by accident or the function is enabled by default and runs in the background, but you don't want to use it. Here's how to turn off google Find My Device on your phone:
From the home screen, navigate to "Settings".
Navigate to the "Security and Lock Screen".
Turn off Find My Device.

Locate and turn off My Device.
Final Words
Find My Device is one of the most valuable features on Android. If you ever forget or misplace your device, you can locate it online. Additionally, if your Android device is locked, use Google Find My Device unlock it is a good way. However, if you are looking for some other method to unlock your Android device, then I would recommend you to use PassFab Android Unlocker. It is the best unlocking tool for Android devices.
Now it is up to you to select the method that best suits your needs. If you face any difficulty, feel free to reach out.