Everybody's worst fear is forgetting their phone password. Your life will cease to exist if you lose access to your phone.
Though there are many security vulnerabilities on your phone which you can exploit, there are several ways to open your phone if you have forgotten your password. You've arrived at the right spot if you're looking for a way to bypass Android lock screen using camera.
Part 1: Can You Bypass Android Lock Screen Using Camera?
Yes! With the help of the "emergency number" feature, you can potentially use the camera to disable your security lock. We'll show you how to use the camera to unlock the Android lock screen. This function is simply a bug that can be used to evade security protocols. Even if the phone is locked, Google has included a feature that allows users to access the camera.
Many users have figured out a way to use this feature to bypass Android lock screen using camera and gain access to the device's home.
So, read the detailed instructions below if you want to know how to bypass lock screen using camera on an Android phone.
Part 2: Steps of Bypassing Android Lock Screen Using Camera
Follow the steps below to bypass Android lock screen using camera. Let's have a look at Android bypass lock screen:
1. To start, turn on your Android device you want to unlock using this process. Then choose the "Emergency Call" feature.
2. You can now type a sequence of characters. Enter around ten asterisk marks, for example. After that, you can choose all of the characters you've entered and highlight them. Simply double-tap on the desired string to highlight the asterisk. Moving forward, click the "Copy" option.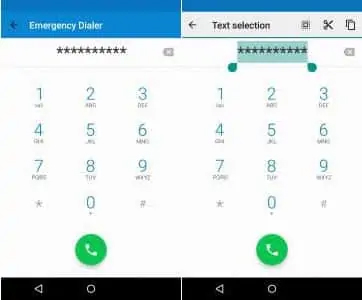 3. Tap the same field again to paste what you've copied. Continue to copy and paste the characters until you are unable to highlight any more. In general, after 11 repetitions of a character, you are unable to repeat it.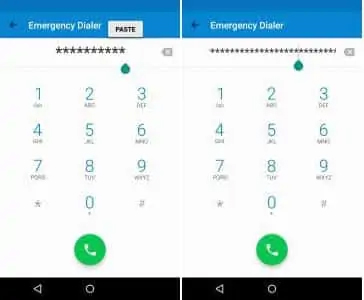 4. You should now go back to the lock screen. Make sure you swipe left to open the camera at the same time. Then, scroll the notification slider down to access it.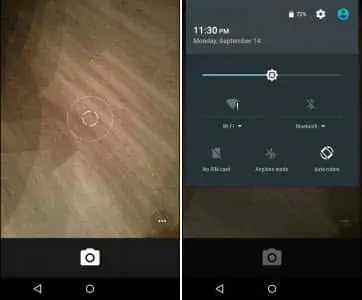 5. The "Settings" menu can be accessed by tapping the gear button. After that, you'll be seeing a password prompt.
6. You can tap and hold on to the password area when you see it. A popup menu would appear. Simply select the "Paste" option. This option would paste what you've previously copied.
7. You should copy and paste as many of those characters as possible. While pasting new characters, make sure the cursor has been at the end of the line.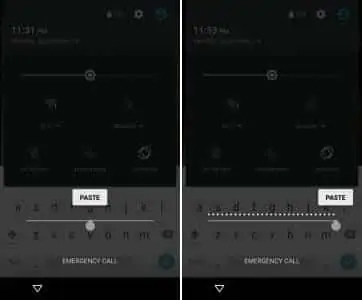 8. You can now repeat the preceding steps before a system crash occurs. As a result, you'll find that the soft icons are no longer visible.
9. Now is the time to wait for the camera to crash. The home screen would be exposed after that.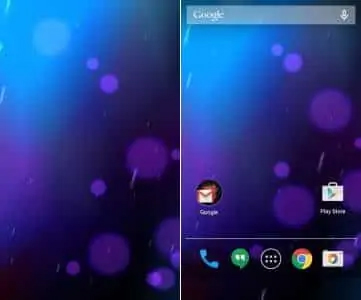 However, you should keep in mind that this method doesn't work with all android devices. It is most likely possible that the devices having Android 6 and later may not be unlocked using this method.
Part 3: Bypass Android Lock Screen With Professional Android Unlocker
Can't use camera to bypass lock screen? Try to use PasssFab Android Unlocker. It can help you to delete Android PIN, Pattern, or Fingerprint passwords as a professional Android password unlocking tool. No matter what type of password you set, you can use it to bypass lock screen. Besides, it's simple and easy to operate.
Let's look at the step-by-step tutorial and see how it bypass Android lock screen:
You should first download and install the PassFab Android Unlocker tool on your laptop or computer.

Connect your Android device to your computer, then open the software and choose the "Remove Screen Lock" option. Then, using a USB cable, link your Android phone to the computer.

When your phone is successfully connected, a dialog box will appear, asking you to press "Start" to continue.

You may now see a warning that all data on the computer will be erased. To proceed, click "Yes".

Your Android lock screen will be removed within a few minutes. To end the procedure, click "Done".
Part 4: 4 Common Ways to Bypass Android Lock Screen
In this section, you get to know about four common ways to bypass lock screen on Android. If you don't want to use the above ways or it's not apply to your phone, you can try these following ways. So, let's begin with it.
Way 1: Samsung Users-Use "Find My Mobile"
The first method is only for Samsung users. It is a common method to Android screen lock bypass. If you are, you can easily bypass Android lock screen using "Find My Mobile". Follow the steps below to know about how to bypass Android lock screen in this way:
1. On your mobile or some other smartphone, go to the google.com/android/find website. Then, log in with the Google account associated with your locked Android device.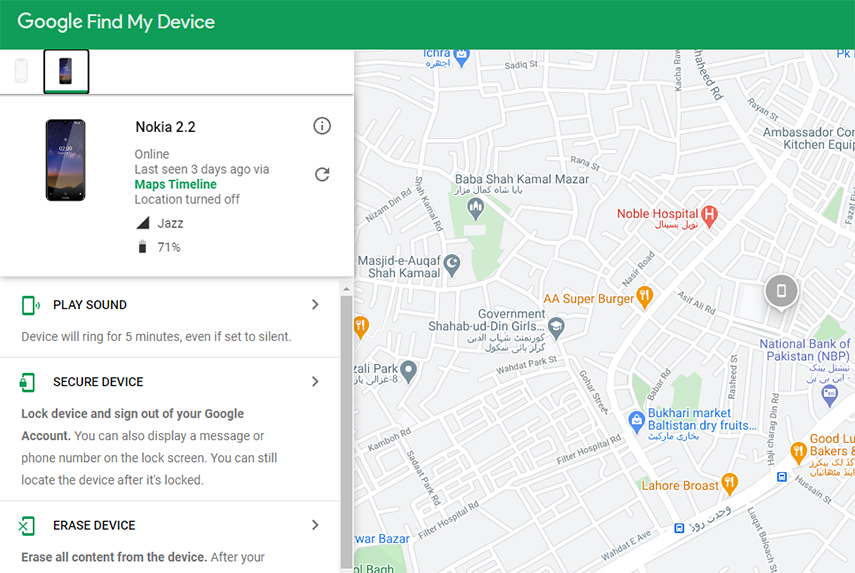 2. You'll see three choices to execute on your preferred device, including Play Sound, Secure Device, and Erase Device. To unlock your device's lock screen, press the "Erase Device" button. It will delete all of your data from your device.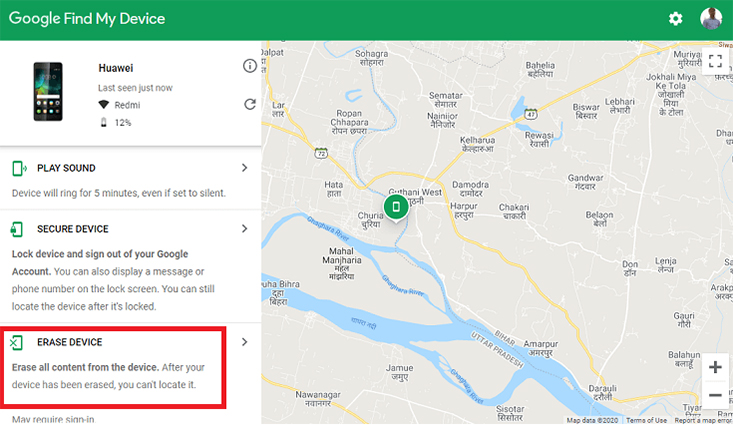 3. To permanently delete all system records, press the "Erase Device" button on the next screen. It's possible that you'll have to sign up for your Google account again.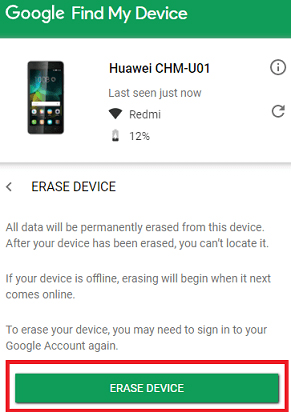 Note: All of your data will be erased using this method.
Way 2: Bypass Android Lock Screen Logging in Android Device Manager
Another method for bypassing or removing the password on Android phones is to use the Android Device Manager to bypass Android screen lock:
Open Android Device Manager and log in with the same Gmail ID and password you used to set up your Android device.

Once your computer has been paired, press the "Lock" button. If your computer isn't paired, give it a few tries to connect with ADM.

As you push the "Lock" button, a new window opens, asking you to enter a new password to replace the existing PIN, pattern, or password.

Enter a new password and verify it by typing it again.
Way 3: Factory Reset Your Phone to Bypass Android Lock Screen
You can also perform a factory reset on your phone to bypass Android lock screen. To do so, you must first enter the Recovery Mode of your device.
1. Switch your device off. To enter Recovery Mode, push and hold the volume up, home, and power buttons at the same time.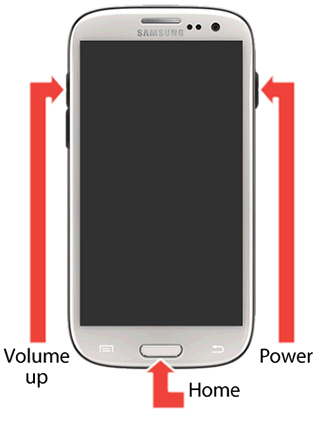 2. The bootloader menu for Android will appear. To access the Recovery Mode, select "Recovery Mode" and press the power button.
3. Use the volume down button to choose "Wipe data/factory reset" and choose it after you've entered Recovery Mode.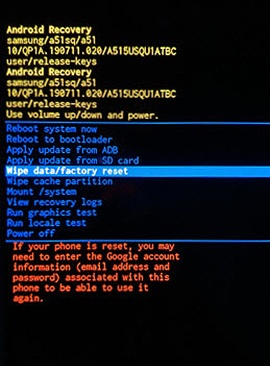 4. Restart your device and set it up all over again.
Way 4: "Forgot Pattern"-One of the Good Ways to Bypass Android Lock Screen
If you are thinking about how to bypass android pattern lock screen, then this method is another choice for you!
On Android devices, this option is available by default, so follow the steps below to know how to bypass Android lock screen using your Google account or the forget pattern feature:
You'll get a pop-up message that says "Try again in 30 seconds" after a few unsuccessful attempts. You have five more tries left." On the bottom part of your lock screen, below the message, you'll see the option that says "Forgot Pattern." Select "Forgot Pattern" from the menu.

You must now enter your Google account details. Simply enter your Gmail ID and password, which you set up when you first got your Android smartphone. Google will then give you an email with the latest pattern lock.

You can now access your inbox and reset the pattern lock.
Note: If you don't have internet access, you won't be able to reset your pattern lock and access your Google Account.
Conclusion
Well, there are many techniques for bypassing the lock screen of Android devices. It is solely up to you to decide the method, software, or tools that better suit your needs for bypassing the Android lock screen.
If you come up with a question like how to bypass android lock screen pattern, then you can use any of the above-mentioned methods.
In my view, using PassFab Android Unloker is the far best one for bypassing the lock screen of your Android device. It's easy and simple to operate. If you have any difficulty regarding unlocking your Android device, try to use this way.