I can surely relate to the frustration that arises when you are unable to log back into your android phone because you forgot the password! Well, I got stuck into this situation a week back when I had to reset my android phone but couldn't access it because I no longer remembered the passcode. After hours of research on the internet, I was finally find the solutions about how to factory reset Android, and I'm here to present to you the solutions I found, I'll show you the best way on how to reset Android phone password and other 5 common ways to factory reset Android.
Before we get started, there is a thing you should know. Every manufacturing brand of the android phone has a distinct way of resetting the phone once locked. For example, Samsung phones follow a technique different from HTC's, and Sony with its procedure. But you don't need to worry. I'll state all the quick steps required for the most popular brands so that every one of you gets a solution regarding how to reset locked android phones.
Part 1: The Best Way to Factory Reset Android
Searching for a best way to get your android device back without losing all your data - PassFab Android Unlocker was the life savior for me when I got locked out of my Android phone and couldn't access it back after trying multiple techniques literally for hours. The best thing about this software tool is that it can unlock Android phones very fast and quick without the need of password. Besides, every people can know how to use this software because it has detailed guide. If you want to try this software now to solve how to reset Android phone when locked, you can follow these steps:
Step 1: Download the software on your PC or laptop and install it following the step by step easy installation procedure.
Step 2: Connect your locked android phone to your computer system using a USB cable. Then, click "Remove Screen Lock".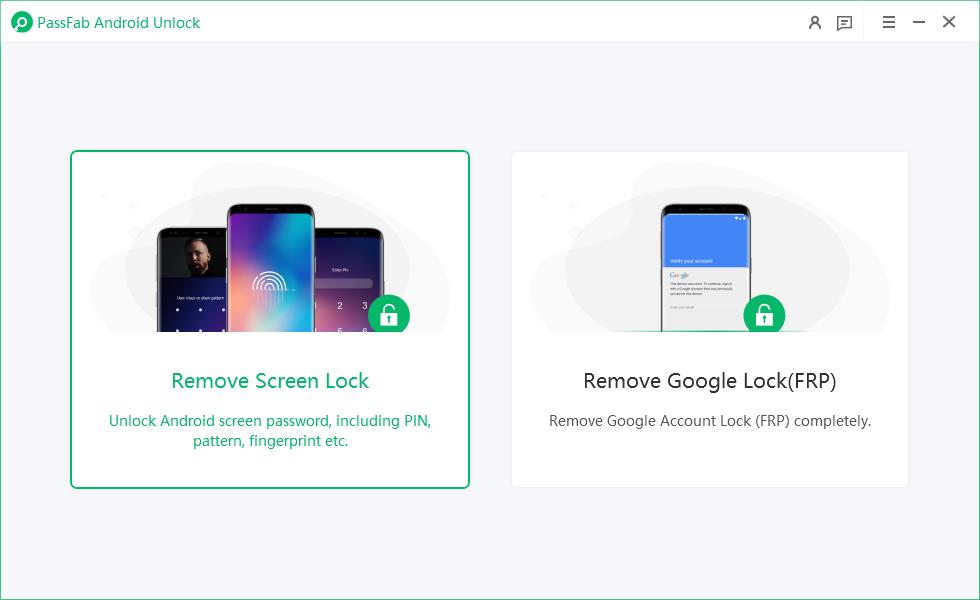 Step 3: Next, hit "Start" button to remove password by resetting Android phone.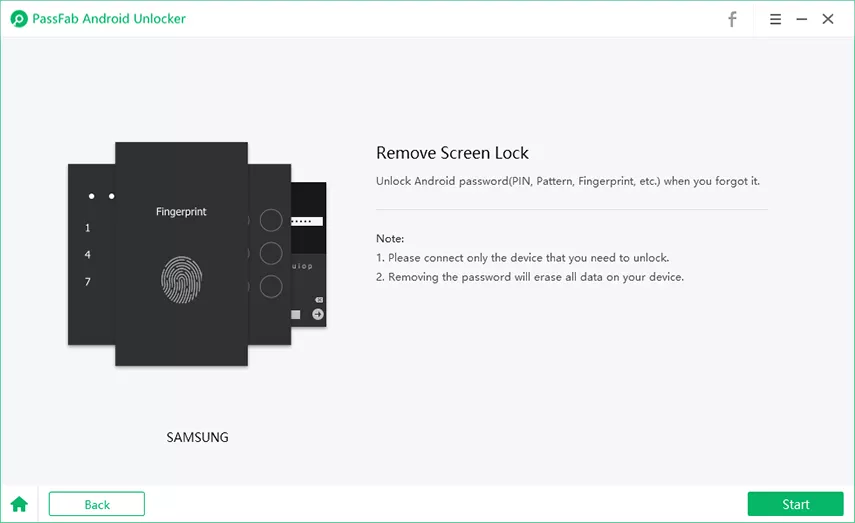 Step 4: After that, your android password reset will be done and you'll be able to use your mobile as you were never locked out. You can set a new passcode for your phone.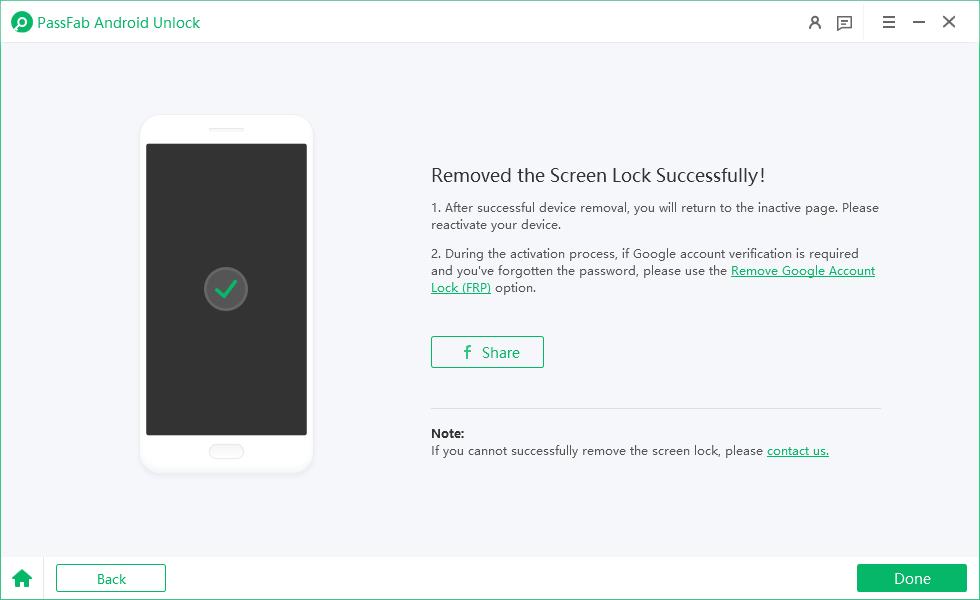 Part 2: Common ways to Reset Android Phone in 5 Different Brands
Now that we're done with the best method to reset locked Android phone. Let's see the common ways for 5 phone brands to factory reset Android. Though you won't need any laptop, a WIFI connection or a software application for it, mind that all of the data on your phone would be completely erased. The process to hard reset locked Android phone differs for every brand. The ones I'll be discussing in this article are Samsung, HTC, LG, SONY and HUAWEI. The steps differ slightly only, but follow the respective ones to reset your android phone.
1. SAMSUNG PHONE
Get your Samsung phone. Press and hold the Power button plus the Volume up key as well as the Home key altogether.
After a few seconds you'd see the Samsung logo appearing on the screen and then there appears some options.
Use the Volume up and down button to move through different options. Over here you need to do a factory data reset, so get to it and select the option by pressing the power button.
In the end, the phone will reboot and then go through a self-operating wizard.
2. HTC PHONE
On your phone's lock screen, try out random patterns for at least five times.
When you make false attempts five times, you would now be given two options at the bottom of your screen. Ignore the first one, and tap on - Fogot Password option displayed on the screen.
When you tap on this option, you'll be directed to your google account login screen.
Enter your Google login credentials and follow the guidelines to set up a new password.
3. LG PHONE
First, Power off your phone.
Now once the phone is powered off, press and hold the Volume down key and the Power key simultaneously for a few seconds.
Once you see an LG logo appears to release the power key and then press and hold it again.
When the screen showing the factory reset option, release all the keys.
Now move through the options using the Volume buttons and select an option using the Power button.
Select the reset to factory settings option and let the phone do its working.
4. SONY PHONE
Turn off your phone.
Press the Power button and the Volume down button together until the Sony logo gets displayed. When you see a recovery screen, release all the keys.
Use the Volume buttons to scroll up and down through the options and then, select the - Wipe data/ factory reset option by using the Power key.
Press any of the Volume button, the press Volume up or the down key again to confirm the factory data reset option. Pressing it once would successfully factory reset your phone, and later you can access your locked Android phone again.
5. HUAWEI PHONE
Turn off your phone.
Press and hold the Power button plus the Volume up and down keys at the same time.
A reset screen would be displayed with some options on the screen. Use the Volume keys to move to the - wipe data/ factory reset option.
Now press the Volume down key to select - Yes and delete all user's data .
At the end, you have to restart your phone to make your changes get applicable.
Extra Tip: The Advantages and Disadvantages About Restting Android Phone
Sometimes, you may be very afraid of doing a factory reset on your Android phone. Therefore, when the device is locked, you may be very eager to find a suitable way without resetting a locked Android phone. Here, I'll tell you, don't be afraid! Factory reset Android phone not only has disadvantages, but also has advantages. Below is a table which presents the advantages and disadvantages of resetting Android phone.
Advantages
Disadvantages

Run unique apps with much greater control over the phone

Can remove any pre-installed apps and customize

Have custom ROMs to increase processing speed and tweak the looks

Install or move installed apps on to SD card memory to free internal memory

Rooting nullifies the official warranty from the supplier

There's always the risk of "bricking" the phone and render unusable

Poor performance in some random cases

With custom ROMs come viruses

The customer contract is broken
Summary
After reading this article, I guess you may think that "How to factory reset Android" is not a difficult problem to solve. You can choose the right method to reset your locked Android phone. But in my opinion, using PassFab Android Unlocker to solve this problem is the best way. What's your opinion? Please tell me your answer. And if you're not sure about which way is suitable for you now, don't hesitate, try PassFab Android Unlocker!