Cannot switch to another carrier's SIM card because it is locked to the Boost carrier? It's annoying when you can't use your smartphone freely, which often costs you a lot - more about the cost of the mobile repair or even the price. But when you're stranded, you can't do anything.
You've come to the right place if you're one of them. This article aims to include several common ways for how to unlock a Boost mobile phone yourself. Read the article and find your answers.
Part 1: FAQs about Boot Mobile
Q1: How Do I Know if My Mobile is Locked
If you're not sure if your phone has an active carrier or not, you should:
Remove the Boost SIM that is currently inserted in your phone.
Replace the SIM for one from a different carrier to see whether the device accepts it or not.
If your SIM card is refused, you need to unlock boost mobile phone because you have a carrier lock.
Q2: Can I Unlock My Boost Mobile
Yes, you can unlock boost mobile if you are curious about the question "can you unlock a boost mobile phone". And all mobile phones in Boost Mobile are sold locked to their network, which ensures that they can not operate with any provider until you unlock it.
Q3: What's the Mobile Compatible Network of Boost Mobile
Mobile compatible network means whether your mobile device is compatible with the specific carrier or not.
The Boost mobile uses a CDMA network. If you are a user of Boost mobile, you can only use SIM card from CDMA carrier.
Q4: What's the Requirements of Unlocking a Boost Mobile
The requirements for how to unlock boost phone mobile phone yourself includes the followings:
Remove your SIM card from your phone only after you've checked the unlocking process is complete.
Make sure your device is turned on and connected to WiFi or Boost's network.
Your phone is capable of SIM unlocking.
The device was not declared to be missing or stolen, or otherwise unlockable.
The device has been operational for at least 12 months on the associated account.
Account connected on your device is active and well-established.
Part 2: Unlock Policies of Boot Mobile
Unlock Policy - For Military
If you're a member of the military, Boost Mobile can unlock your phone upon request if you have evidence of deployment. The minimum amount of time you must use your phone with Boost is the only qualifying criterion you do not need to fulfill. Up to two devices will be unlocked every year for each number connected with your military account.
Unlock Policy - For Current Boost Customers
If you're an existing Boost Mobile customer who meets the following criteria, the unlocking procedure is straightforward:
Contact customer support of Boost mobile.
Receive the unlocking code.
Enter in the code as instructed to unlock.
Suppose you're using a Boost UP! Payment schedule, the whole process can take no longer than one day. If you don't, it might take up to two days to unlock your phone.
Unlock Policy - For Non-current Customers
It's important to remember that you can unlock a Boost Mobile phone even though you aren't (or have never been) a Boost user, but the procedure is a little tedious to get there. You will need the following information to unlock your Boost Mobile phone:
The phone's last associated Boost Mobile phone number or account number.
If you don't have that information, you'll need to call the person from which you purchased the phone and ask them for it.
Part 3: Ways to Unlock a Boost Mobile Phone Yourself
1. Use Third-party Tool
If you are unable to use boost mobile customer support to unlock your device, you have the choice of using a third-party service to assist you in unlocking your Boost mobile phone.
Third-party tools are the perfect choice for unlocking Boost smartphone. They will help you get a new operating network up and running in less than a day.
Some of the third-party tools to unlock boost mobile includes Unlockninja, Unlockitfree, DirectUnlocks and so on. You can choose one according to your own needs.
Advantages:
The services are available 24 hours a day
They will be able to assist you with unlocking your phone
They are regarded as the most successful unlocking apps for consumers
Disadvantages:
Some of these tools may require you to pay for the services
The procedure is short but not much effective
2. Call Boost Customer Service
Alternatively, you may choose to contact their customer service department directly for how to unlock a boost mobile phone yourself.
Get in touch with Boost Mobile's customer service department (their number is 1-866-402-7366).
Request a carrier unlock code after providing the information requested.
Over the next few days, the process of unlocking Boost mobile will be completed.
Enter the code as directed after you've received it.
Extra Tip: What Can You Do if Cannot Unlock Android Phone
If you cannot satisfy the requirements because your phone is locked, then let PassFab Android Unlocker help you.
So, let's take a look at how to unlock the Android lock screen without a factory reset using PassFab Android Unlocker:
Step 1: To begin, download PassFab Android Unlocker to your computer or laptop. Connect your phone to your device right now and go to the PassFab Android Unlocker interface. Click "Remove Screen Lock" to get rid of the screen lock.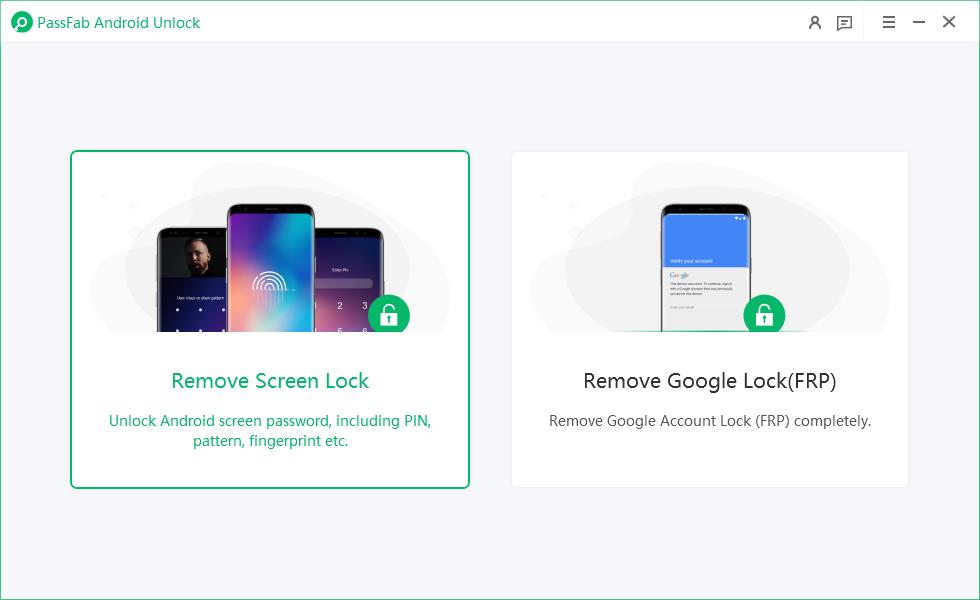 Step 2: Once your phone is successfully connected, a tab section will appear, prompting you to click the "Start" button. You'll also see an alert that removing the lock screen password will permanently delete your files. Select "Yes" to carry on.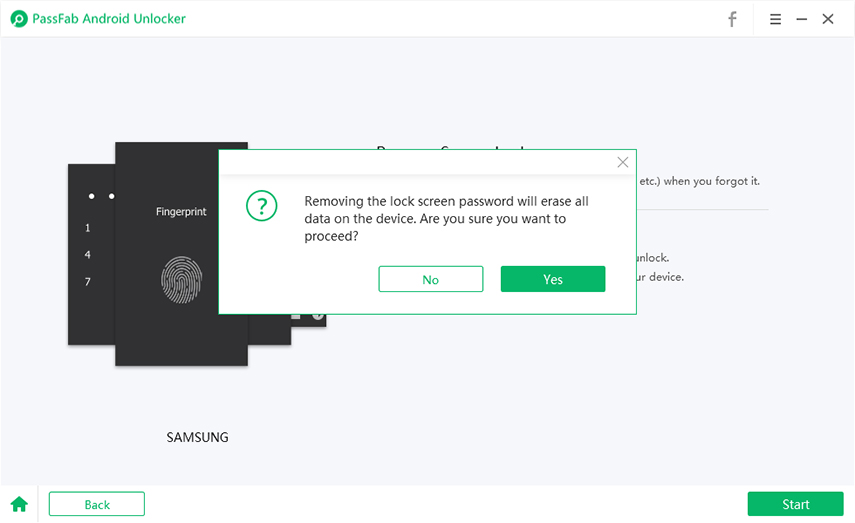 Step 3: You should wait a few seconds for the operation to complete until the password has been deleted from the lock screen: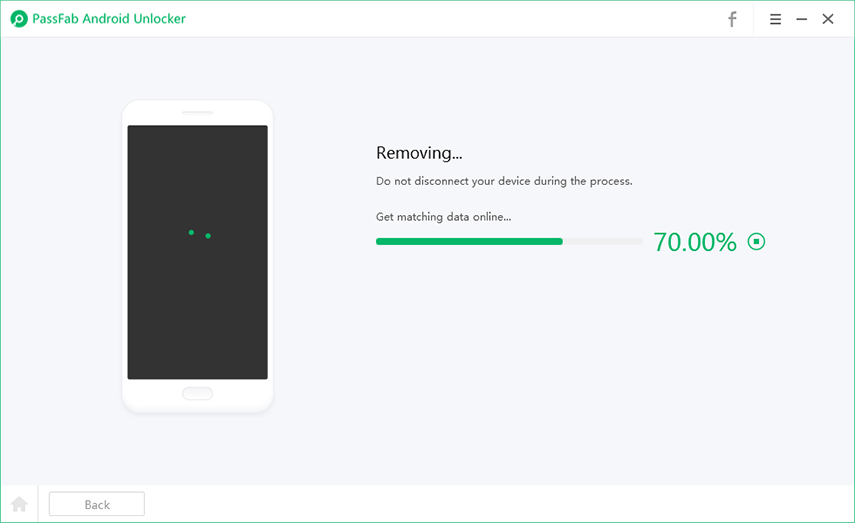 Step 4: Your Android smart phone's lock screen password has been removed, and you can now enter it without difficulty.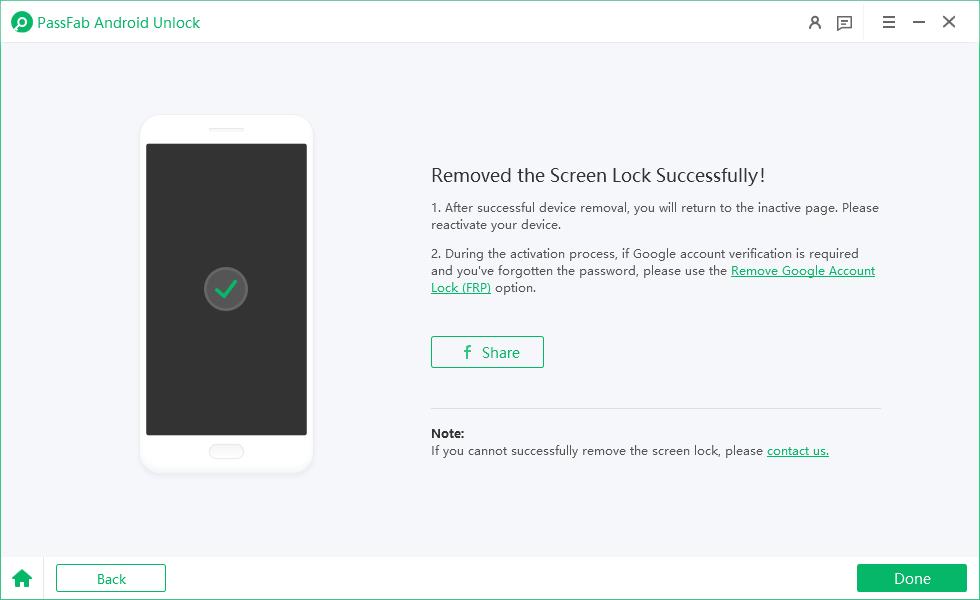 Final Words:
After reading this article, I hope you found multiple answers to how to unlock a Boost mobile phone yourself. You can use any of the above-mentioned methods to unlock boost mobile phones.
If your device can't be entered normally so that you can't unlock the Boost mobile, then you can use PassFab Android Unlocker to remove the screen lock first. If your device is a Nokia phone, you can also try to bypass locked screen with a unlock code . Hope you can solve your problem successfully. If you have any questions, you can leave a comment below.