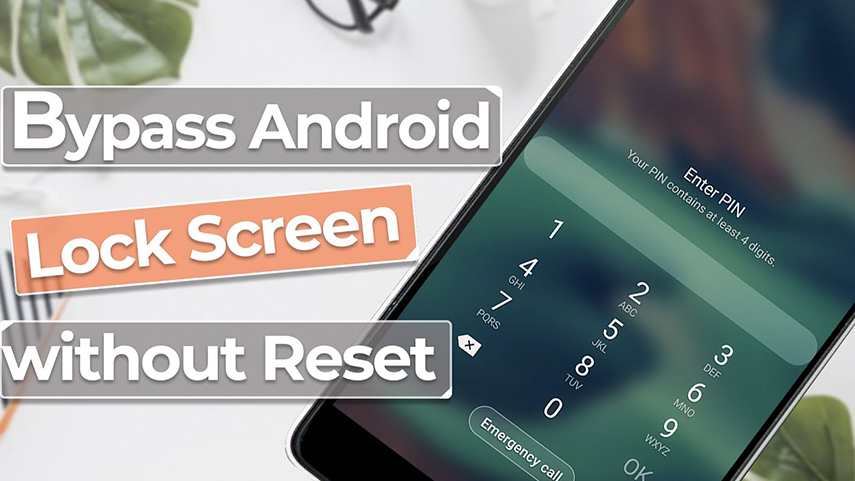 Are you Samsung users? If you are, then read this article to learn something about it. As we know, many users' Samsung accounts have been locked due to a variety of factors, including purchasing a used phone, performing an abnormal factory reset, forgetting their password, and so on. And without the Google account password, we can't get into the Samsung phone. What can you do if you encounter such a situation? Is there a way for Samsung account bypass? If you want to know these, read this article to find out the answer.
Part 1: Can I Bypass Samsung Account?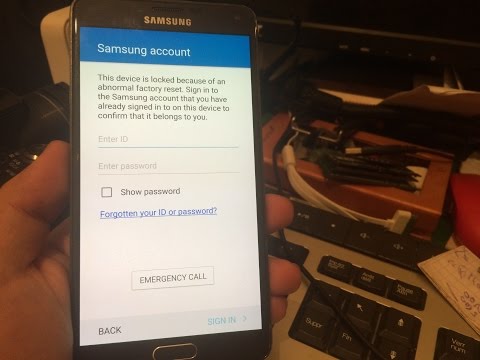 Without a password, it's usually impossible to delete a Samsung account. "Is it possible to restore my Samsung account without a password?" is a question that we often get. And the answer is "Yes". So, in this article, we will focus on 6 different ways using which you can bypass Samsung account lock.
You can continue reading for a comprehensive guide on how to bypass your Samsung account if you are interested in or you are facing the problem.
Part 2: How Do I Bypass Samsung Account Lock? (4 Ways)
Samsung account bypass is possible and can be quite easy only if you opt for a suitable and 100% working method. You may find so many methods out there but only a few of them work fine for you.
So, to save you some time, we have tested and brought forward 6 methods for you so you can know how to bypass Samsung account. Now, let's have a quick overview of the top 4 methods to bypass the Samsung account.
1st: Find the Account Back
The first method you can bypass Samsung account is find it back. After finding the Samsung account, then you can use it to login Google account and get access to your device. The following are the steps of Samsung account lock bypass procedure:
To begin, navigate to account.samsung.com.

In the upper-right corner, click "Sign In/Create Account". And to reset your password or ID, click "Find ID or Reset Password".

Click 'Find ID" and enter the information before finding ID, including your name and date of birth. Then follow the instruction to find your ID back and reset your password.

If you remember your ID, click "Reset password" and enter your Google account ID and click "Next", then reset your password following the instructions.
2nd: Use Emergency Call
The second approach is using Emergency Call. It's a little complicated and not necessarily successful. And you should make sure that your phone has a Wi-Fi connection and you need to take out sim card on your phone. Besides, using this way to solve how to bypass Samsung account lock need Privacy Tab. Here are the detailed steps:
First, turn on the phone, select your preferred language and press the start button.
Second, select EMERGENCY CALL and then dial 000. Then click the call button >> tap on the three-dot menu >> tap on Contacts. You'll be directed to the next screen; click on the small emergency call box and then hang up. You'll be presented with a home button option, slide it and click OK.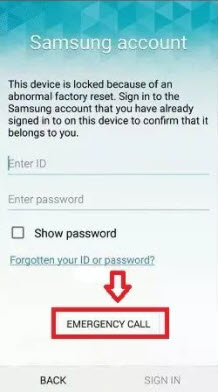 Third, to complete the process, navigate to the keypad option > click on the mic option on the keypad > click on the Google App option >select OK.
Fourth, say "turn on Wi-Fi" loudly to Google Assistant to activate the Wi-Fi service. Once enabled, type Settings in the Google search bar. You'll navigate to the configuration menu, then scroll down to the backup and reset section and click on Factory data reset > Reset phone > Delete all.
Additionally, you need to go back to security option in the Settings. Click on Reactivation lock > OK. Enter the requested information and confirm it.
Note: If this approach doesn't work, you can go back to the page of Wi-Fi setting, and then click on "Next" button. And if it ask you to activate, you can press USE Wi-Fi. And then follow the instructions to bypass Samsung account.
3rd: Use Removal Tool
There are different removal tools to bypass Samsung account verification. But you should note that these Samsung activation removal tools are not free. However, if the above ways can't help you to solve problem, this way is a very good choice. You only need to spend some money to solve your problem quickly and easily.
There are many removal tools in the market, you can find out for yourself and choose the best one for your needs. Some of the Samsung reactivation removal tools are as follow:
1. FreeUnlocks
2. WorldUnlock Codes Calculator
4th: Contact Samsung Support
The last method you can try is seek help from Samsung support. You can ask for help online or go to the offline stores to seek help from professional staff, or you also can make after-sale calls. They are sure to be glad to help you. And you can bypass Samsung account with the help of them.
Part 3: Turn on FRP Lock on Samsung Devices? How to Unlock?
After bypass Samsung account lock, you still open Google account lock? Don't worry, that will be taken care of by PassFab Android Unlocker. As a capable Android password unlocking application, it enables you to bypass Samsung FRP lock.
Now, let's take a look at the detailed guide to see how it works as a Samsung FRP lock release tool:
Step 1: Installing PassFab Android Unlocker on your device.
Step 2: Connect your Android device via USB cable to your computer and then click the "Remove Google Lock(FRP)" feature.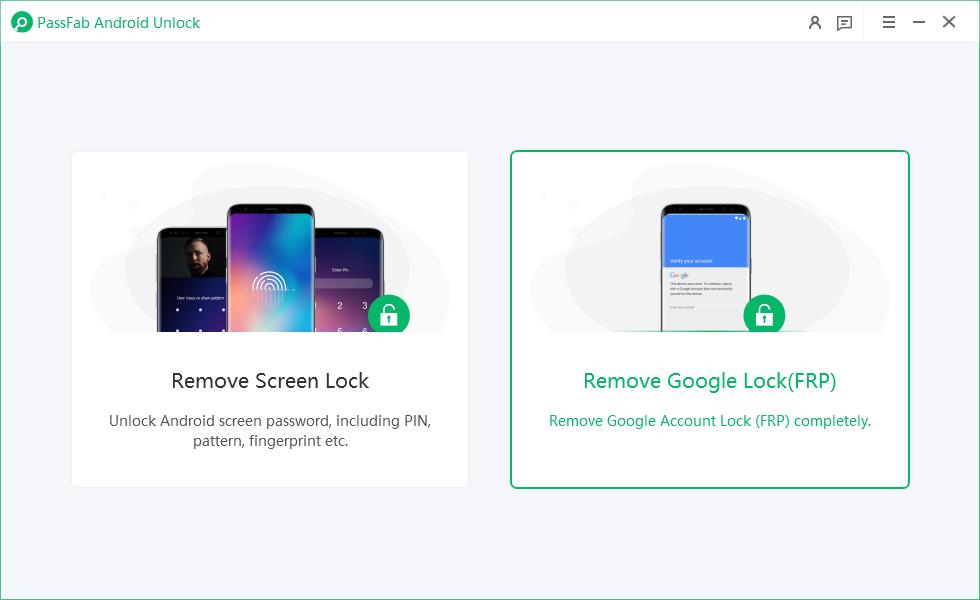 Step 3: You'll see the details and can proceed by clicking "Start Remove".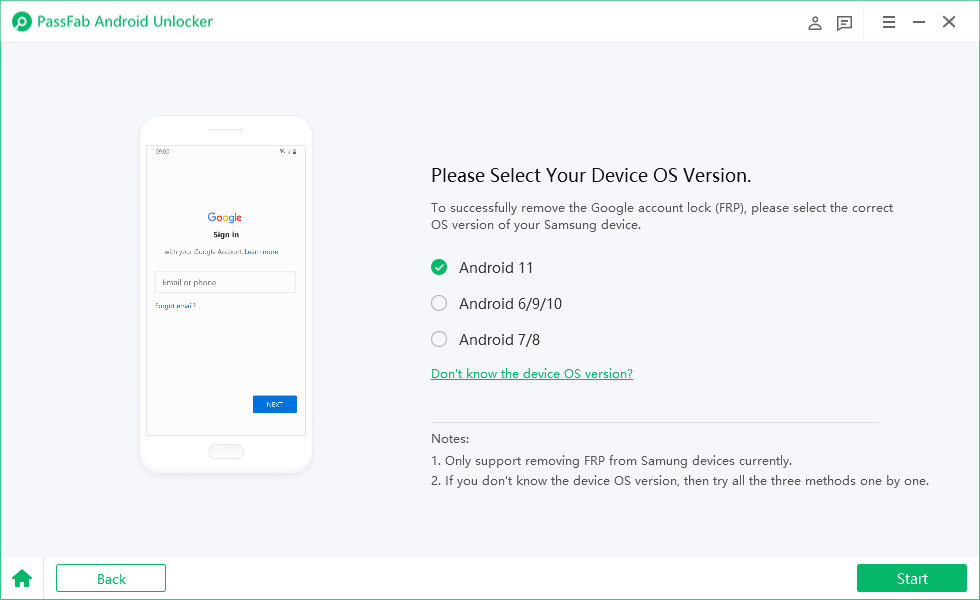 Note: Before removing the Android device, ensure that it is connected to Wi-Fi.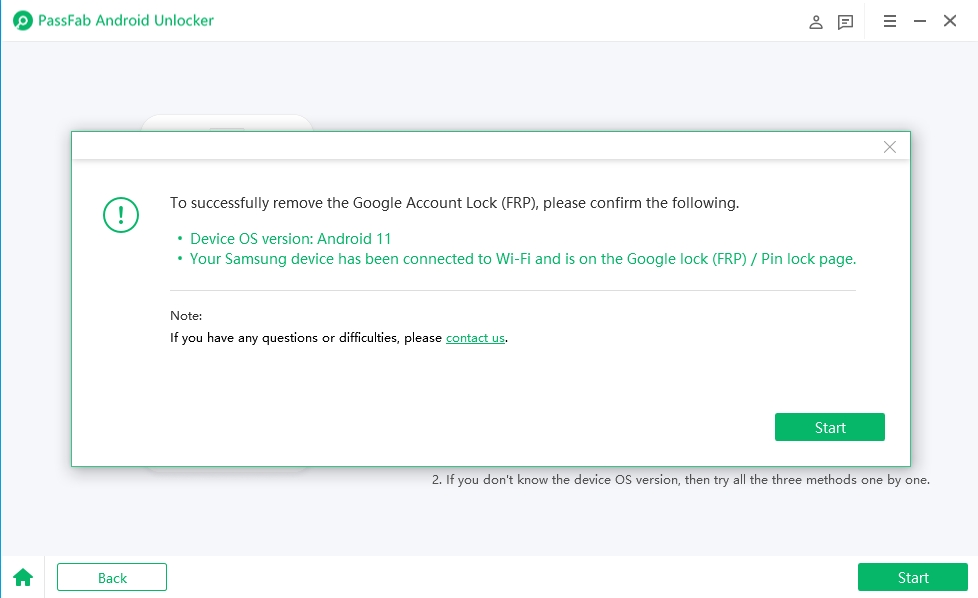 Step 4: n this step, use another Samsung phone that is not locked and follow the following steps to unlock your locked phone.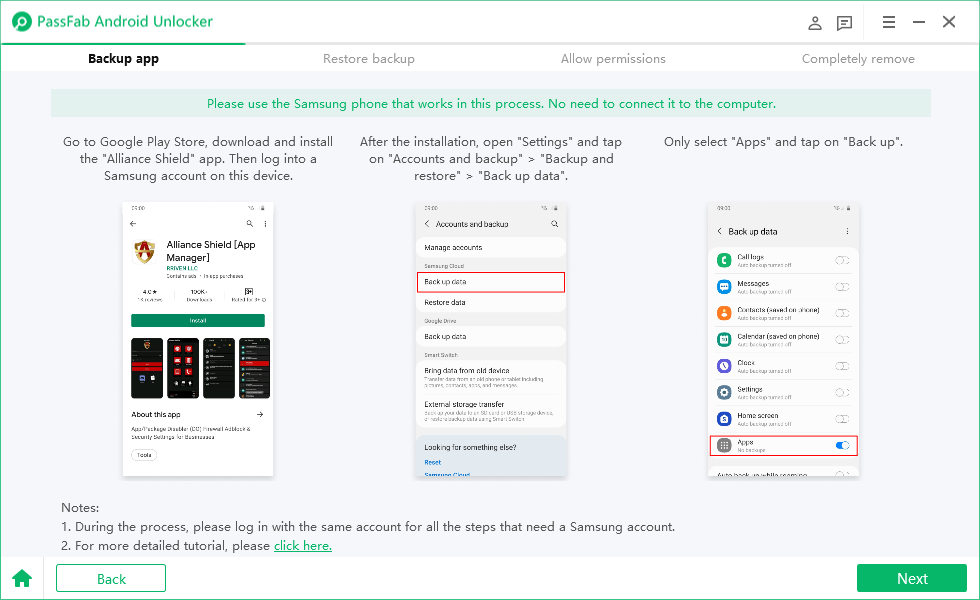 Step 5: Then your Google FRP lock is removed successfully!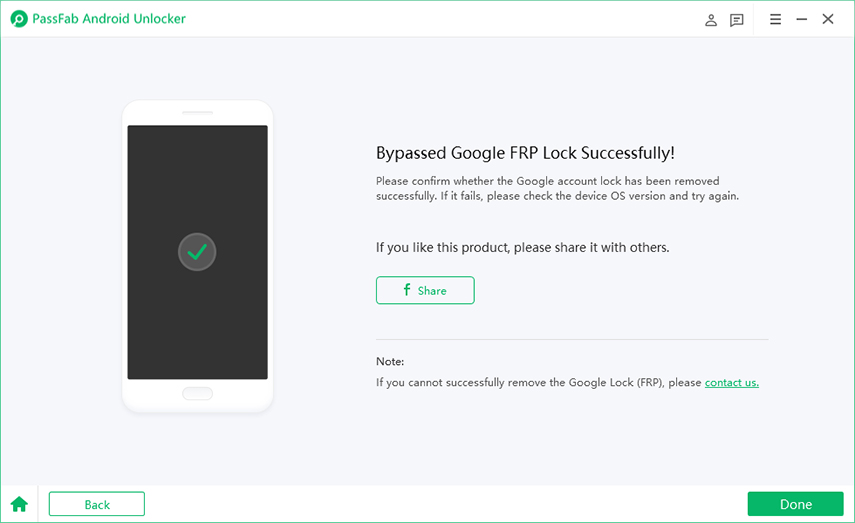 Final Words
We've discussed Samsung account bypass in the above post. I guess now you are not afraid the problem of how to bypass Samsung account. You can select a simple and comfortable approach that will allow you to function more efficiently and effectively.
Additionally, if you also set FRP lock, you can use PassFab Android Unlocker to help you.