When you are a Samsung device owner, keeping you away from Samsung download mode will be no less than an injustice to you. It is a special booting mode that can be done only in Samsung devices. You need to enter it when you wish to flash ROM, restore Samsung system, download update packages and firmware. In this post, we will tell you everything useful about Samsung download mode. Keep scrolling and get informed with this detailed article.
Part 1: What Is Download Mode and What Can It Do?
Before we learn to boot to Download Mode, you should know what Samsung Download Mode is. Also known as Odin Mode, it helps the users downloading firmware and install packages in their devices. When you enter it, you can flash ROM and kernels by connecting your Samsung device to PC. With Samsung Download Mode, you can also replace stock ROM.
Part 2: How to Enter Samsung Download Mode?
We will show you two methods to boot to Download Mode in this section. Let's start!
Enter Download Mode Manually
Step 1: Turn off device and hold down "Volume Down", "Power" and "Home" buttons simultaneously.
Step 2: Keep pressing until warning screen comes. Now, press "Volume Up" and this will enter the Download Mode.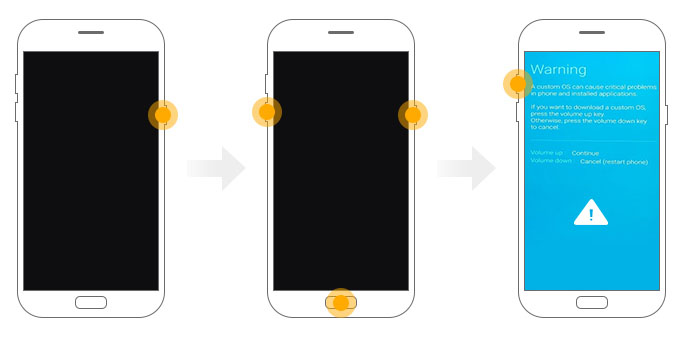 Note: If your device is not having Home button, use Bixby button. If you have A6 series, connect device to PC after switching it off. Press "Volume Up and Down" and rest process is same.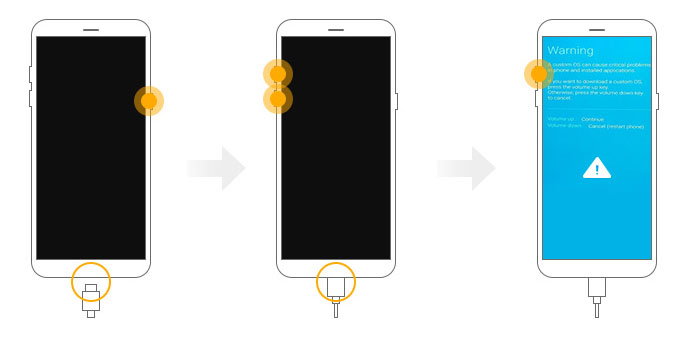 If you have Galaxy J8/Galaxy A8 Plus/Galaxy A8s/Galaxy A9/Galaxy J4 and more, turn off device and press the two Volume buttons together with "Power" button.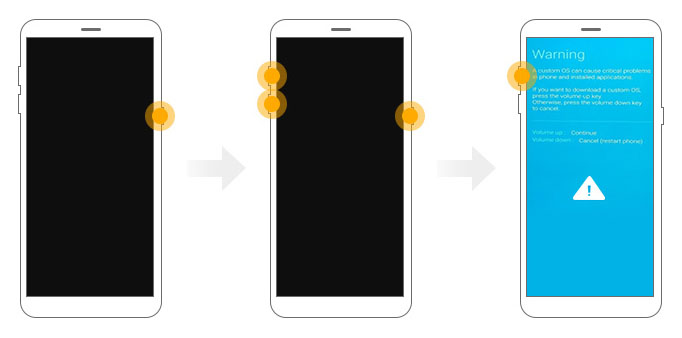 Enter Download Mode with ReiBoot for Android
Tenorshare ReiBoot for Android is a tool designed to repair Android system issues with ease. Along with resolving problems, it helps in entering/exiting recovery mode as well as download mode. It keeps the Android system cache cleaned in one click. To enter Samsung download mode, the steps are:
Step 1: Start with downloading and installing ReiBoot for Android on your computer. Once this is done, launch the tool and connect your Samsung device with the computer using the USB cable.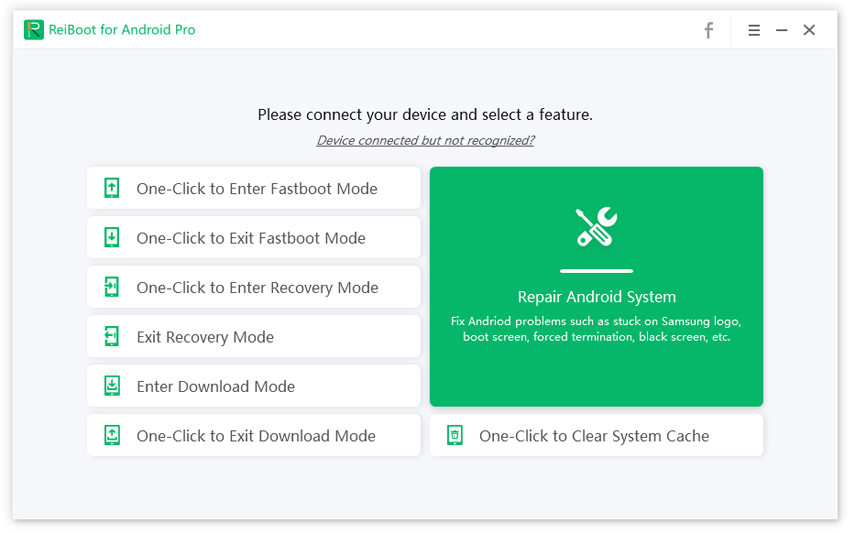 Step 2: Now, choose "Enter Download Mode" from the options listed on the main screen.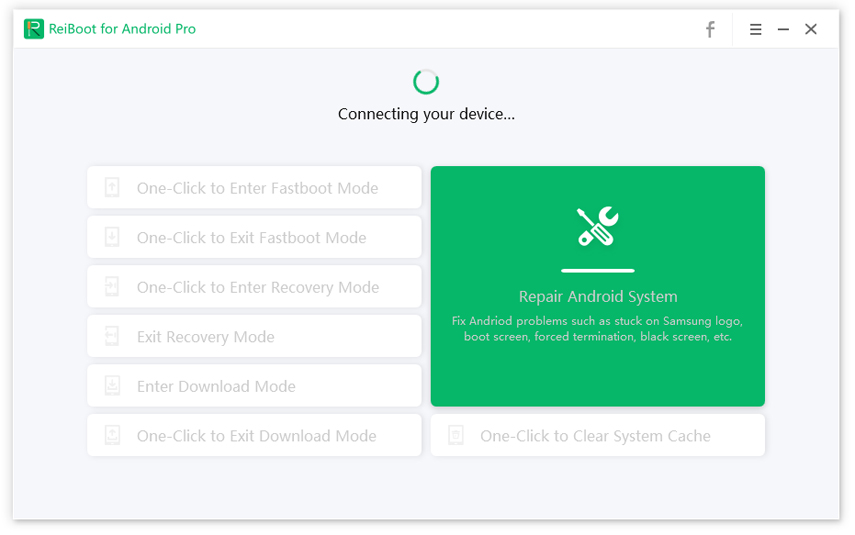 Step 3: On the next screen, you can choose whether your Samsung has Home button or not. Now, follow the steps given on the screen. Now, your device will enter the Download Mode in no minutes.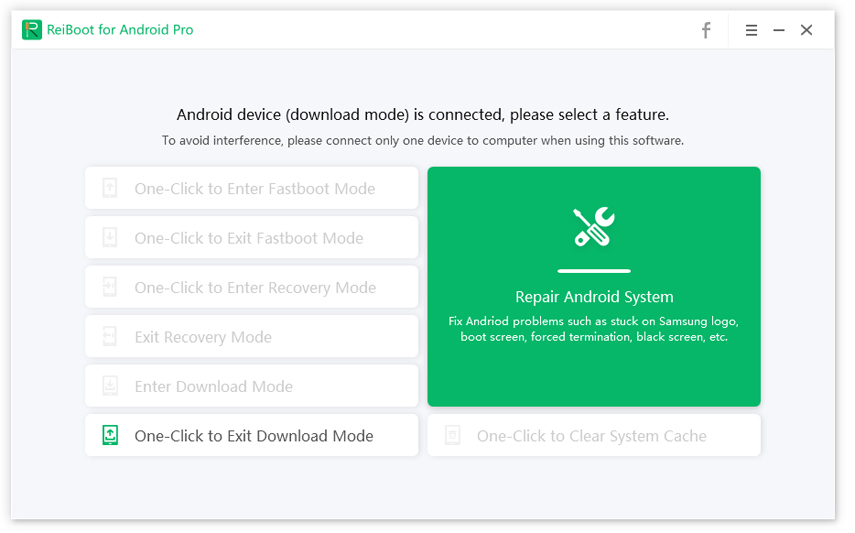 Part 3: How to Get out of Samsung Download Mode?
As we've enter Samsung Download Mode using two methods, we will use those two methods again to get out of Download Mode.
Get out of Download Mode Manually:
Force restart Samsung by long pressing "Volume Down" and "Power" buttons and the phone will turn off. In case it is still in Download mode, press "Power" + "Home" and two Volume buttons together until phone restarts.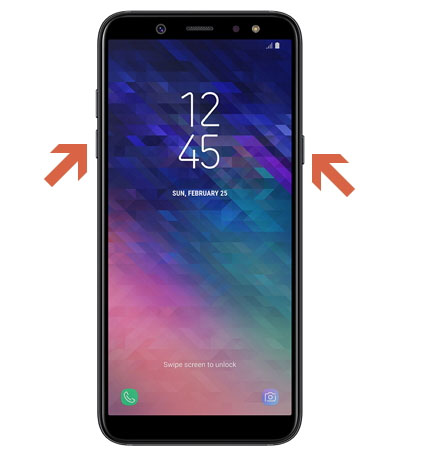 Get out of download mode with ReiBoot for Android:
Step 1: As above, launch the program firstly. Then connect your Samsung device using the original USB cord.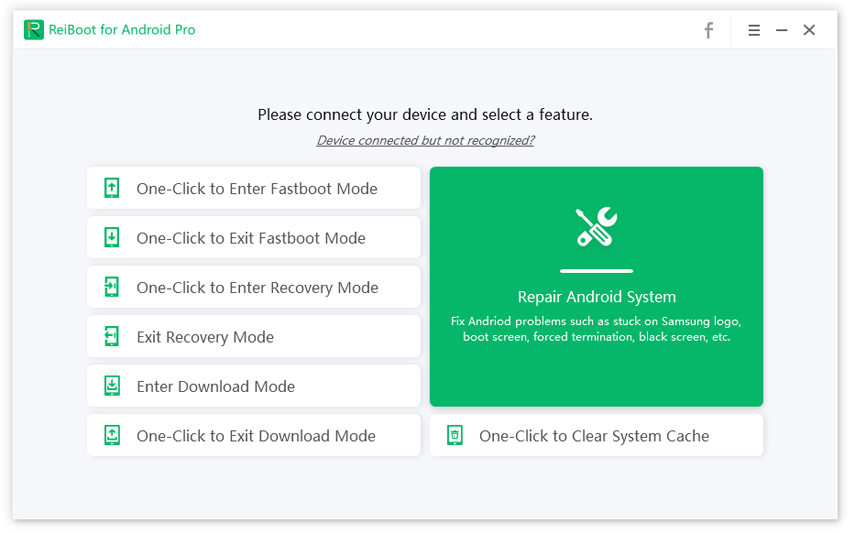 Step 2: Choose the "One Click to Exit Download Mode" feature and then the program will detect it.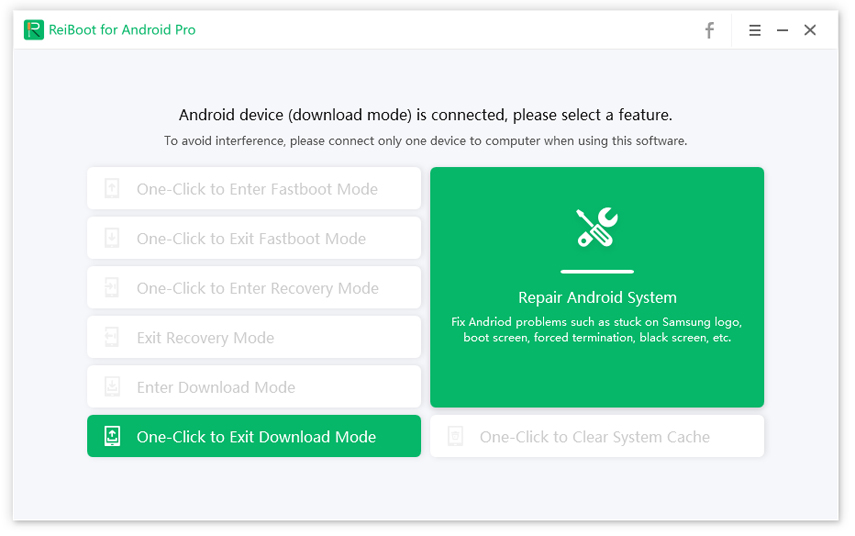 Step 3: The program will now begin to exit the Download mode and the device will be rebooted.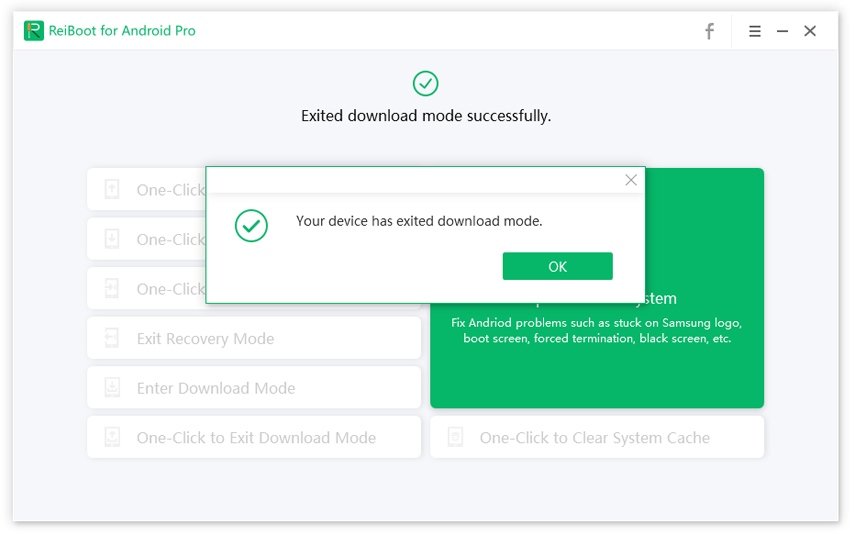 Part 4: Stuck on "Downloading...Do not turn off target" How to Do?
Reasons for the Problem:
One of the reasons could be the incorrect key combinations. This can happen to anyone. As the process is quite similar for recovery and download mode, anyone can get confused between the two. Therefore, it is possible that you've pressed wrong Volume button and the problem occurs.
No device is free from software glitches and so is this. We reckon that a software malfunction maybe causing this message to appear.
Maybe the internal partition is corrupted and causing your sensitive files to behave badly thereby creating this issue.
No matter what is the reason, you can always get rid of this problem using ReiBoot for Android. This tool repairs any Android system issue with ease. So, when you're struggling with the issue, place faith on it and resolve it.
Part 5: How to Unlock Samsung FRP Lock [Support Android 11]
If you are stuck with Google account verification and wish to remove the FRP lock, we would like to introduce PassFab Android Unlocker to you. The tool is purely safe and lets you bypass Samsung FRP sans password. All Samsung devices are supported and it gives the results in minutes. Here is how to use it.
Step 1: Connect your Samsung device and choose "Remove Google Lock(FRP)" tab. Hit on "Start" right after that.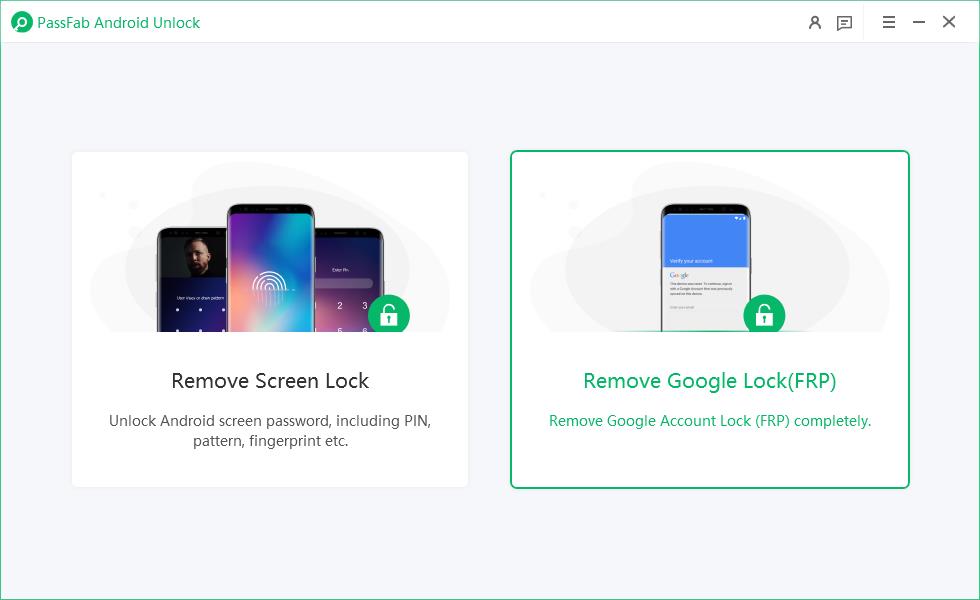 Step 2: Select Device OS Version.
Select the OS version of your Samsung device and click "Start".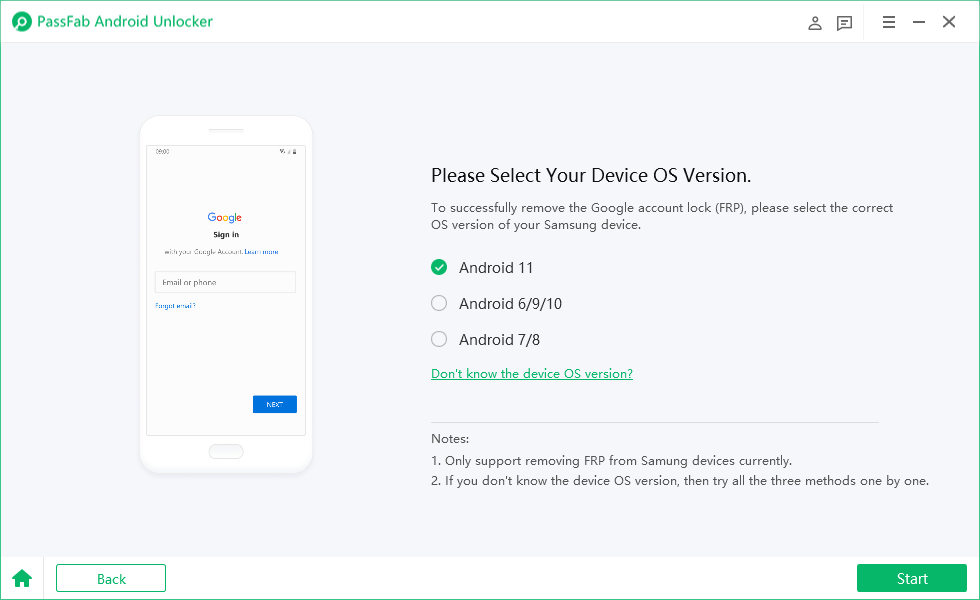 Step 3: Remove FRP Lock.
For Android 11: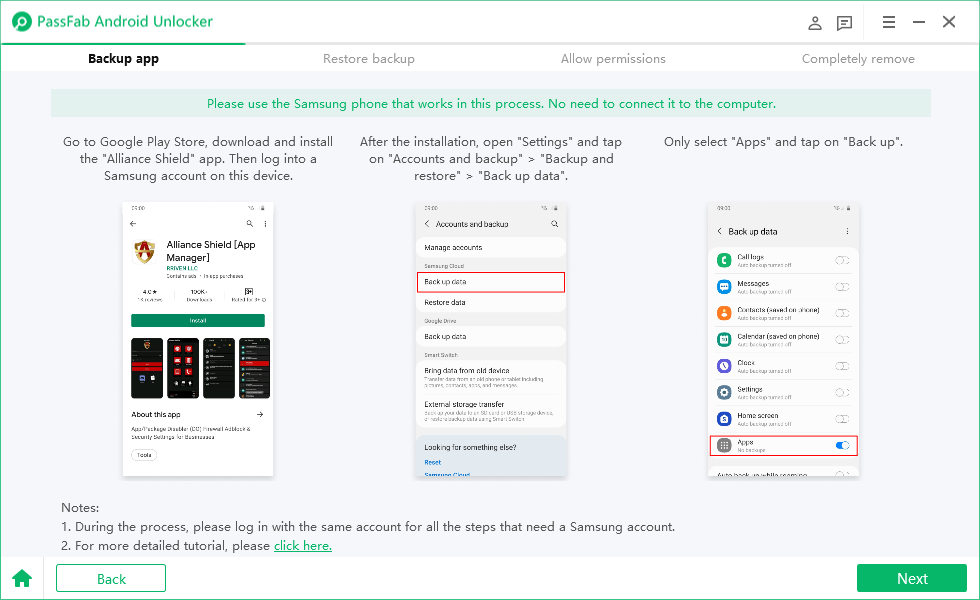 For Android 6/9/10: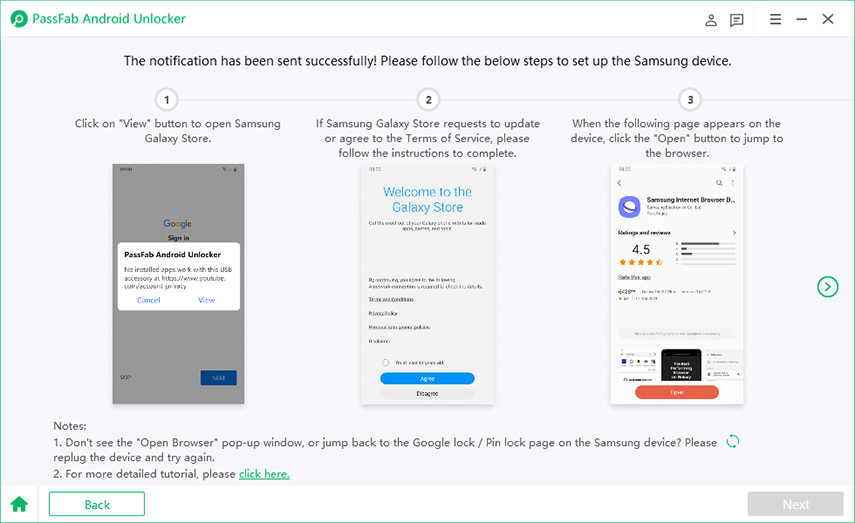 For Android 7/8: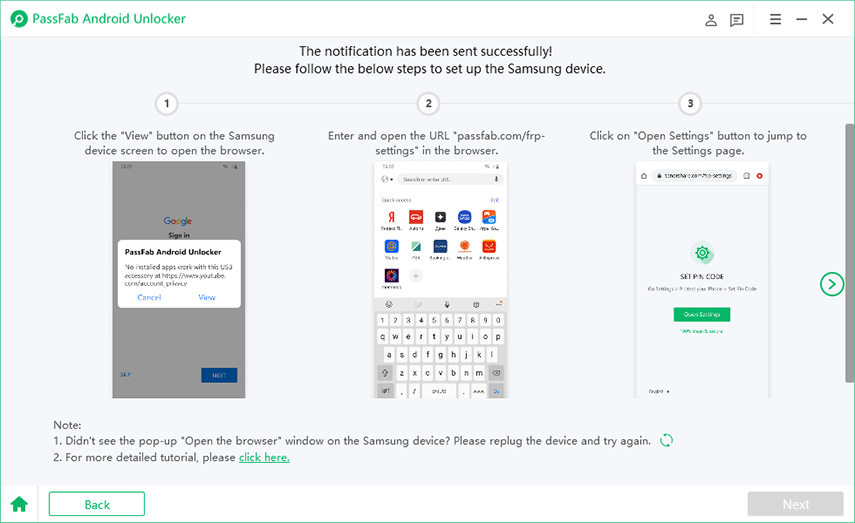 Step 4: Restart the device and use that pattern to bypass the FRP.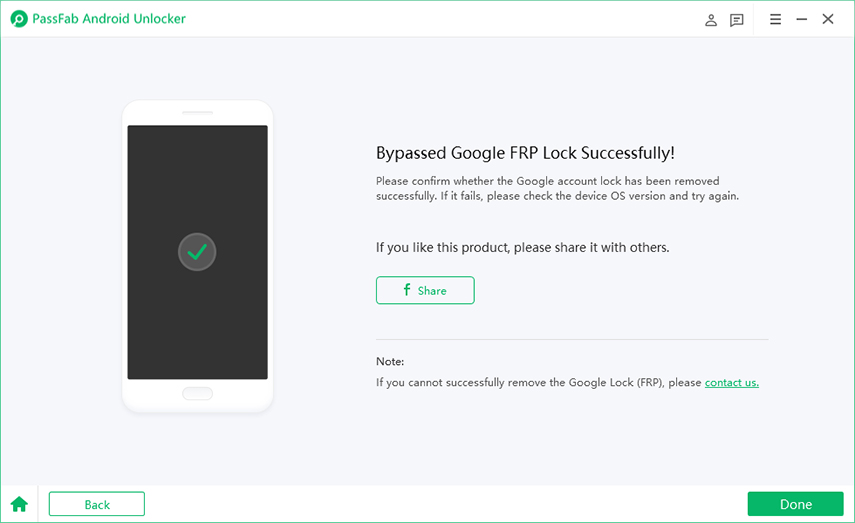 Summary
We made you very much aware of Download Mode in Samsung devices. Be it S8 Download Mode, Note 9 Download Mode or for any other Samsung device, you can now do everything on your own. Also, you can remove FRP lock with a very effective tool if you are stuck with it. All in all, we've provided what we thought would be best for you. If you liked this, share your views with us. Thank you!