If you ever had to enter a complex password to log in to your account on a mobile device, you can feel the tedium task at hand. Or in the case where you forget a password to an account or a website you need to use desperately. Though Android offers a lot of unique features, it does lack in some areas – one of those is the ability to view saved passwords Android without root access. There still are some workarounds available to get your passwords from the Android device and we're here to get you cracking.
Part 1: How to View Saved Passwords Android by Web Browser
With Google Chrome 62 release came an amazing feature – the ability to view stored passwords. Before this update, you'd have to visit the official Google website to view the passwords with re-authenticating your account credentials. Chrome will ask your permission to save login usernames and passwords when you visit different sites and if you consent to save them, next time it will automatically fill sign-in fields for you.
Step 1: Open Google Chrome on Android and click on the Chrome menu.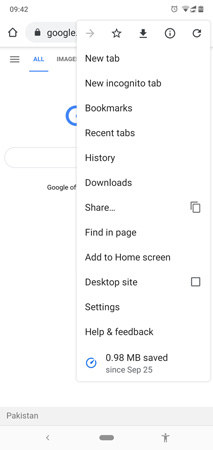 Step 2: Now go to Settings and select Passwords.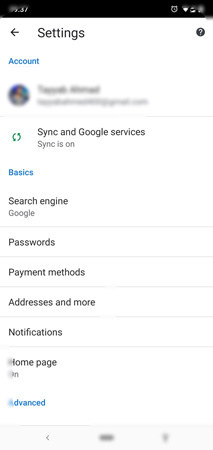 Step 3: Click "Manage saved passwords" in your Google Account or directly go to https://passwords.google.com you'll be asked to authenticate your account with the password and view all the saved passwords.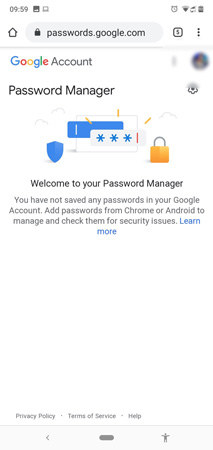 You'll be presented with a list of websites for which the passwords are saved on your Android device. You can easily view the saved passwords by clicking the respective website and copy them when you want. The saved passwords can be deleted from the list as well just by tapping on the trash icon on the top right corner of the screen.
This option will only be visible in case the save password is ticked "on", and users will be asked to provide their lock screen code or pattern as a security measure before being able to view the saved passwords. Also, to improve upon security, Google doesn't allow users to take a screenshot of the password screen. This easy to use feature does have some security issues i.e. if someone gets hold of your device and lock screen passcode, the intruder will be able to log onto the accounts you saved in Google Chrome, thus endangering your privacy and security.
Part 2: How to View Saved Passwords Android by Google Settings
Whenever you give a "save password" command to your Android's browser, the password automatically gets saved in your Android's linked Google Account. If you have multiple accounts associated with a single phone, your browser would ask you regarding the destination mail where you wish your password to get saved. You can view saved password on your Android using the google settings. With it, you can control all the Google services settings easily in one place. This is the easiest method out of the two for viewing saved passwords on your Android phone.
Step 1: Open "Google settings" on your phone you can find it easily in the Apps tab of your Android phone.
Step 2: On the top of the interface, you would find a panel where you can select the Google account you have saved your passwords into.
Step 3: Once you have selected your preferred Google Account, Scroll down below. Go to, "Saved passwords" and over there click on the "Google Account" Link.
Step 4: Select the "Chrome browser" in case you have multiple browsers installed on your phone. If Google chrome has already been set as your default browser, the Chrome window would automatically appear.
Step 5: Now you have to log in to your Google account. Enter the login details i.e. your email address and your password. Once you successfully log in, scroll down the window.
Step 6: Over here you would find saved passwords which are linked to this Google account. You would get to see the Website name and the username listed together.
Step 7: Tap on the, "View icon" on the right of the row to view the desired password.
In case if you have made certain changes to a site's password and want to delete the previous one, simply tap on the delete icon to the right of the Password's information. The previous password would get deleted, and now you can save the new password at its place for the concerned website.
Extra Tips: How to Do If You Locked out of Android Phone
If you're locked out of your Android phone, you can feel the distress. Having all your data on the other side of the lock screen – contacts, photos, social media accounts, and every other bit of data you've accumulated for your ease. Don't stress out, we've got you covered here. If you are under such situation you can still save your valued data from being lost – one of the market leaders in security technologies – PassFab introduced an amazing and efficient software tool for you to easily bypass the lock screen with PassFab Android Unlocker. It is designed professionally to easily and quickly bypass the passcode, pattern lock, or even fingerprint lock. Giving you access to your Android device again without the hassle of remembering passcode or losing your valuable data.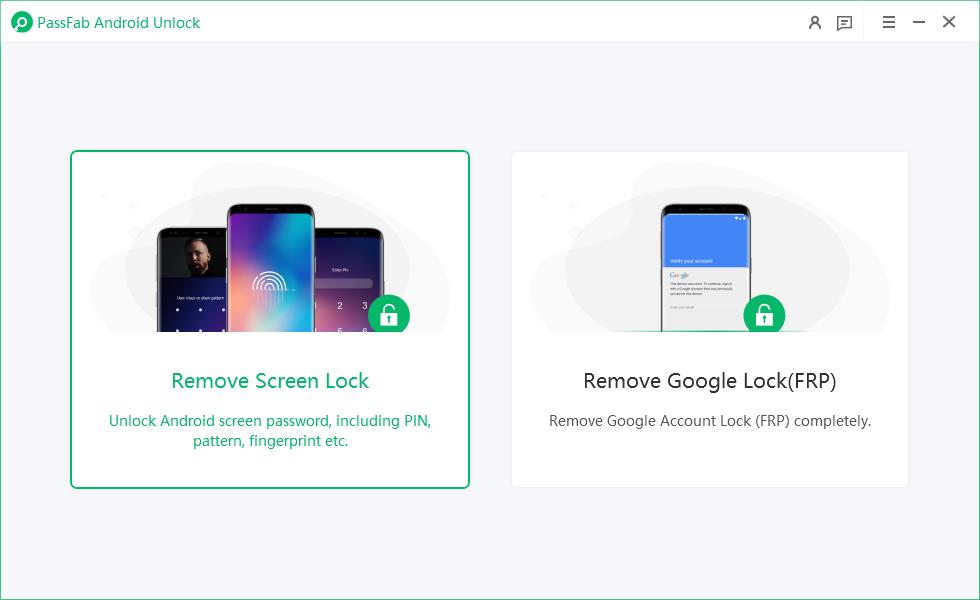 Summary
There are two ways that enables you view saved passwords on Android device, although it's a little complicated but it does the useful ways to help you find the passwords. As to me, I've experienced such thing before and now I will let the browser automatic save my passwords and I will record the passwords in my note. If you any further question, please leave the comment below.