Most of us forget our password whenever we switch to a stronger one. Do not be upset if you are experiencing the same problem. It happens to a lot of us at times.
Fortunately, even though you've lost your Android device's password/pin/pattern lock, there are a variety of ways to unlock it. In this tutorial, we'll show you four different methods to unlock LG phone if you've forgotten the password.
Continue reading and choosing your favorite method if you forget the password on your LG phone and overcome any obstacles that might arise.
Way 1: Unlock LG Phone with PassFab Android Unlocker [Recommend]
Looking for a safe way to recover access to your LG phone without the requirement of passcode? PassFab Android Unlocker can fill your need. This is a professional tool to unlock a LG phone without the need of passcode.
So, let's have a look at how to unlock a LG phone using PassFab Android Unlocker.
Step 1: To start, download PassFab Android Unlocker to your computer. Now, connect your smartphone to your computer and navigate to the PassFab Android Unlocker interface, where you would click "Remove Screen Lock".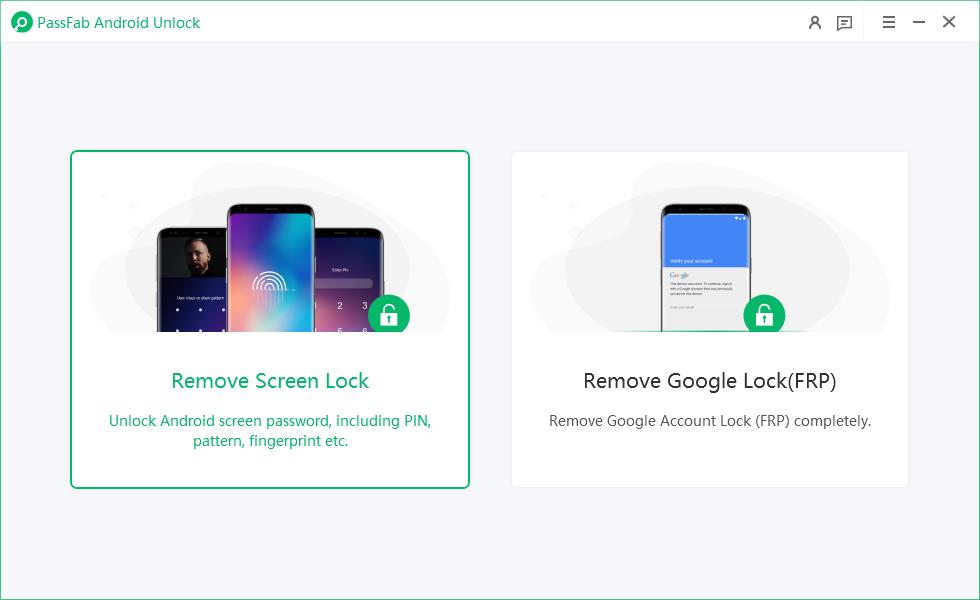 Step 2: When your phone is successfully connected, a window tab will appear, now click "Start" to begin removing passcode.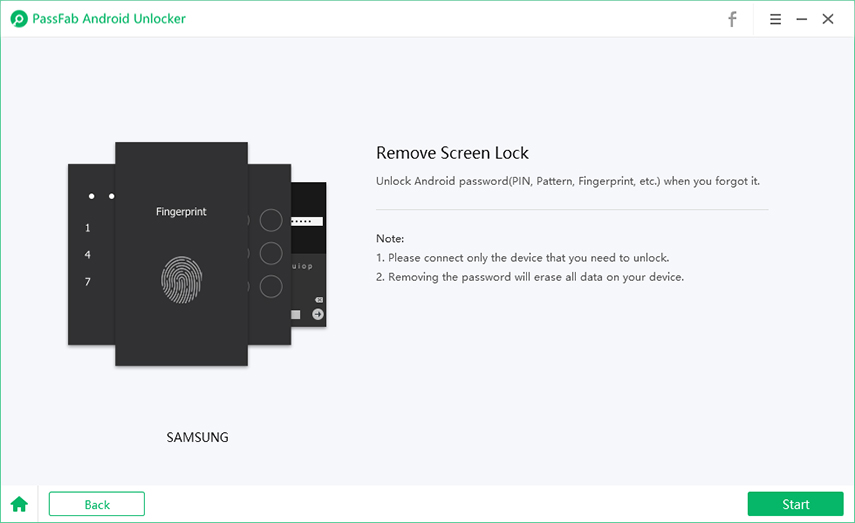 Step 3: Then, you will see this reminder, click "Yes" to continue.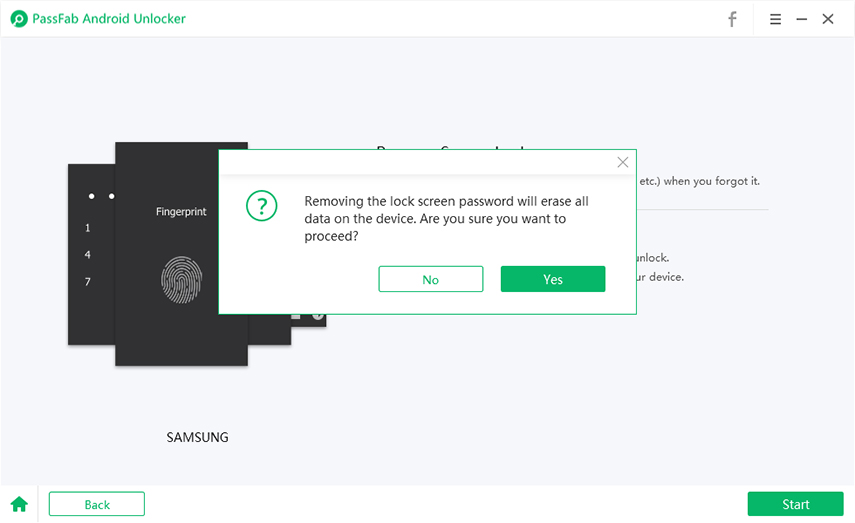 Step 4: Now that the software is removing the lock screen password, you must wait a few seconds for the process to complete.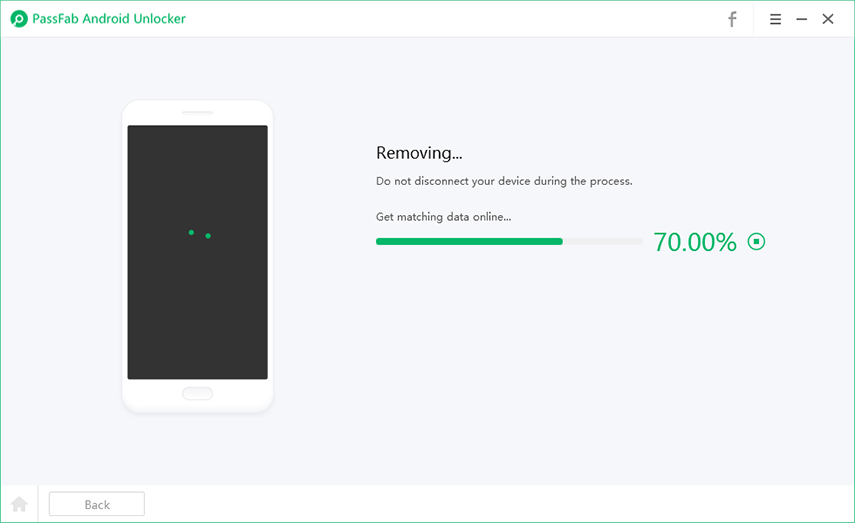 Step 5: The password for your LG smartphone's lock screen has been deleted, click "Done" and you can now safely access your device.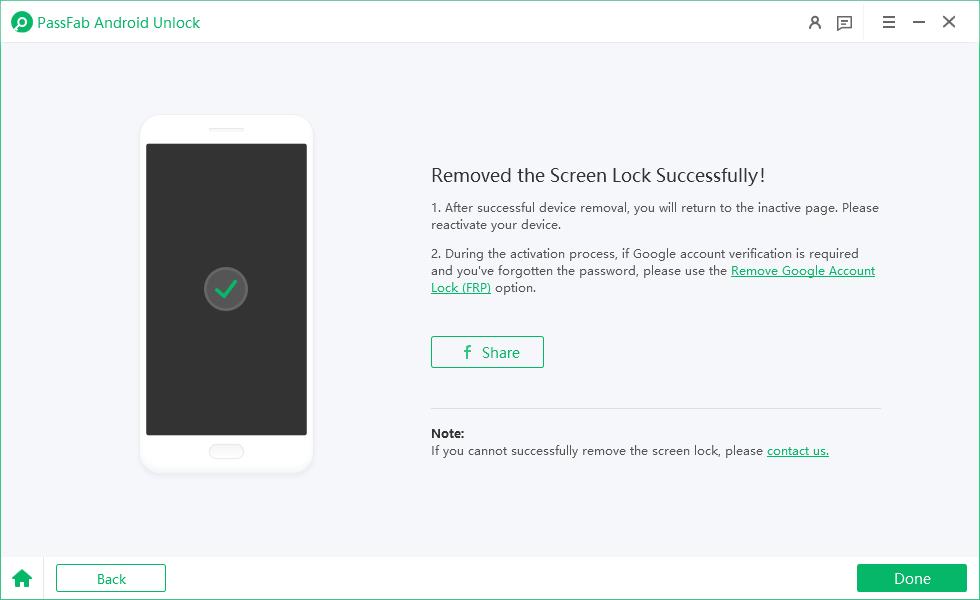 Way 2: Unlock LG Phone Free by Android Device Manager
Another way you can use to unlock LG cell phone is use Android Device Manager on your computer or some other devices. This way is practicable for all Android devices. Adhere to these straightforward steps to know how to unlock LG phone forgot password.
Open your computer or other devices, go to http://google.com/android/devicemanager.
You'll be prompted to sign in with your Google account. Keep in mind that the account you're logging into should be connected to your mobile device.

After logging in, you'll see your device identified. Three options will be shown underneath the specified device: Ring, Lock and Erase. Select "Lock" feature.

Create a temporary password for your device that will overwrite the current password. Then click "Lock" again.

Now, enter the newly created password to unlock LG phone free. The new password can take some time to take effect. You can now easily unlock your LG phone and change a new passcode.
Way 3: Factory Reset to Unlock LG Phone without Code
If none of the above methods suitable for you now, factory reset would certainly work. You can try this way to deal with how to unlock LG phone. The following are the steps to take to know how do you unlock a LG phone.
Simultaneously press the Power and Volume down buttons until you see the LG phone logo.
Release the Power button, but don't release the Volume Down button. Then press the Power button again.

Enter recovery mode and select "wipe data/factory reset".

Then you can reboot the system and restart your phone.
After reset your phone to factory settings, you can enter your cell phone. Using this way when you are in a situation on how to unlock LG phone without code.
Way 4: Use Android SDK to Unlock a LG Phone
Android SDK is a straightforward approach to solve how to unlock a LG phone password. This approach requires downloading and installing the Android SDK on your phone.
Besides, this method will function only if you have previously enabled USB debugging in the developer menu of your phone and have linked your LG phone to your laptop via ADB.
Step 1: Begin by downloading and installing the Android SDK, which is available at http://developer.android.com/sdk/index.html#Other.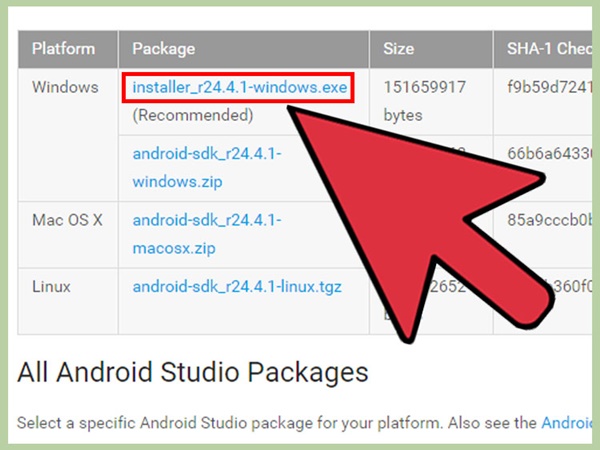 Step 2: Connect LG phone via USB to your computer.
Step 3: Navigate to the folder where the ADB was downloaded.
Step 4: Hold shift and right-click on the ADB directory and pick "open command window here". This action will open the command prompt.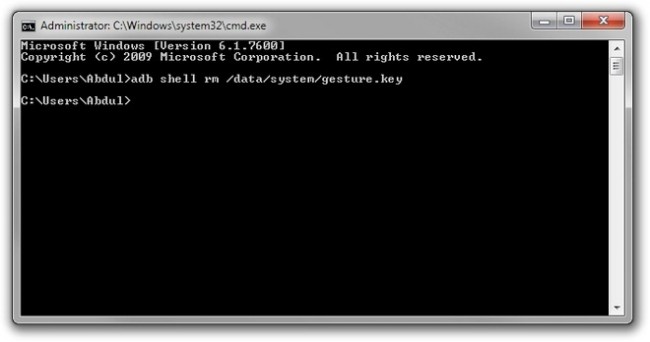 Step 5: To unlock your phone, you must hit "enter".
Step 6: All that remains is for you to disconnect and reboot your phone. You'll have full control over your phone. As soon as you turn the phone on, set a new password. Otherwise, the old password will be restored when the phone reboots.
Expanded Content: How to Unlock SIM lock
Since figuring out how to unlock an LG phone, it's important to disable the SIM lock as well. So, have a look at the following methods to know how to unlock Sim lock.
1st: Factory Reset LG Phone
The first method you can use to unlock SIM lock on your phone is factory reset your cell phone.
Press the Home button and Volume Down button meanwhile and release them until you see the LG logo.
Then tap on the Home button for a while.

Select "Wipe data/factory reset".
2nd: Use Unlock Code to Unlock SIM Lock
This is the second method you can use to unlock your SIM lock of any carrier. Here are the steps.
You'll need a laptop or computer, your LG phone, and any international SIM card your phone might not accept.

Dial *#06# to obtain your IMEI number. Take note of the IMEI number, which is important.

Navigate to www.unlockriver.com using your computer. Request the unlock code after the website has loaded.

Then select the details of your LG phone, including your phone's IMEI number and email address.

Place the order for a passcode, then you'll get an estimation of the price to pay and the approximate time required to obtain the unlock code. Pay for your order.
You'll get an email with the unlock code and step-by-step guidance on how to enter the code. Since the coding is only used once, it is important that you use it properly.
Now, turn off your mobile and insert the SIM card that is not authorized. When you power on your phone, you will be prompted to enter the unlock code. Enter the code for unlocking.
Conclusion
Have you found the suitable solution for you? I hope you are now familiar with how to unlock LG phone. There are several ways you can choose to unlock your LG phone. However, I would recommend you to use PassFab Android Unlocker because it is more effective and efficient to solve your problem.