Best Windows Password Key
Windows allows you to set password to your system so that no other person can access your personal data that you have stored on your computer without your consent. Once Windows is locked by a password or key, it is not so easy to crack it or break the password. People lock their Windows with keys so that they can keep their personal data safe from the intruders. There are several times when people forget the password or key they set to their Windows and try different approaches to unlock their Windows, one of them is Windows Password Key.
PassFab 4WinKey - Best Windows Password Key
This amazing software is the most trust worthy software when it comes to recover the Windows password key. You can easily download it without even worrying about the viruses. It provides 100% password key recovery guarantee. The software is really fast and very easy to use. This program works on the principle of simple clicks. It supports almost every version of Windows. So you don't have to worry about the year and version of Windows you are using. PassFab 4WinKey always got your password back in this regard. It has a very user friendly interface that means you don't need to be an expert to use it.
Why Choose Windows Password Key?
People lock their Windows with a password so that no other person can use their machine without their consent. There are several times when people actually forget their Windows password and they don't know how to recover it.
There are multiple Windows password key software available online. You can get any kind of Windows key software you want. Moreover, there are different Windows password key torrent sites which provide you software that can help you recover your lost or forgotten password very easily. The basic issue in all this is, you cannot trust any source from where you are trying to download the key software, it can harm your computer.
For that, we have one of the safest and easiest Windows password recovery tools through which you can easily get your Windows password recovered. This software is known as PassFab 4WinKey.
How to Use Windows Password Key?
This method is really simple to follow. You can easily make your USB or CD/DVD bootable through which you can boot your Windows and recover all your data back. If you want to use Windows password key USB to boot, you must get USB of 16 GB at least. This amazing software is really fast and easy to use. Just download it and run it. Now, if you want to bypass Windows password with the help of 4WinKey, just follow these simple steps.
Step 1: Download and install the software to Windows or Mac computer.
Step 2: Run the software and select the media you want to boot. You can either select USB or CD/DVD.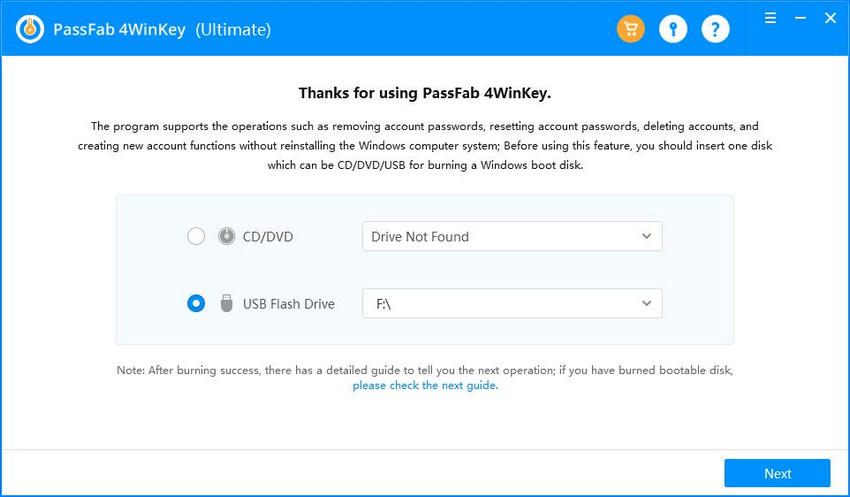 Step 3: Click on the button "Burn" and your drive will be formatted.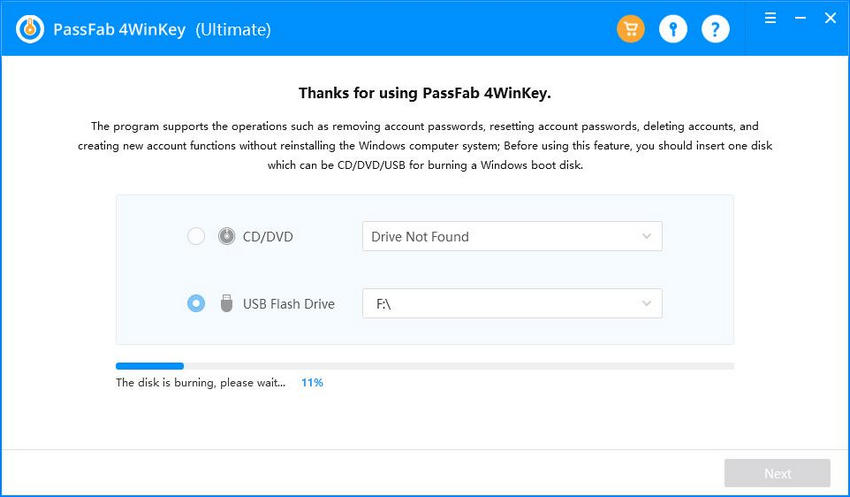 Step 4: Wait for some time until you get the "Burn Successful" message.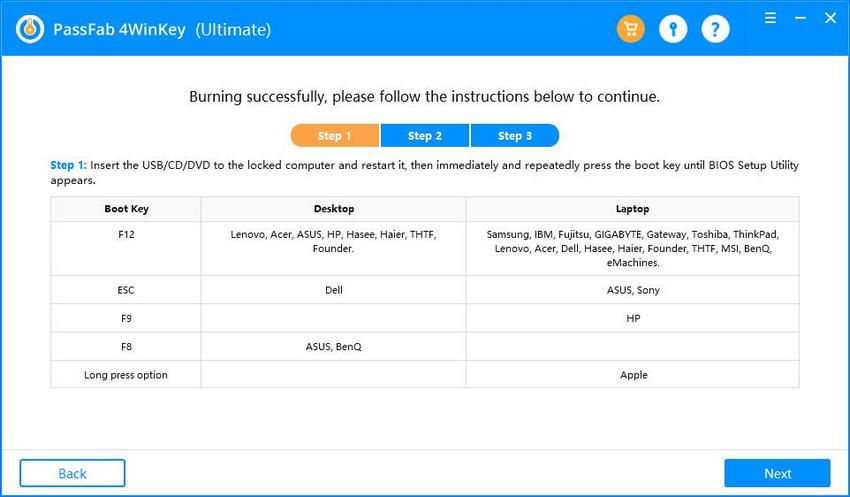 Step 5: Now, insert the bootable drive into the locked computer and restart it. When the computer starts, go to the boot menu. In the boot menu there will be a lot of bootable devices, choose the device you inserted.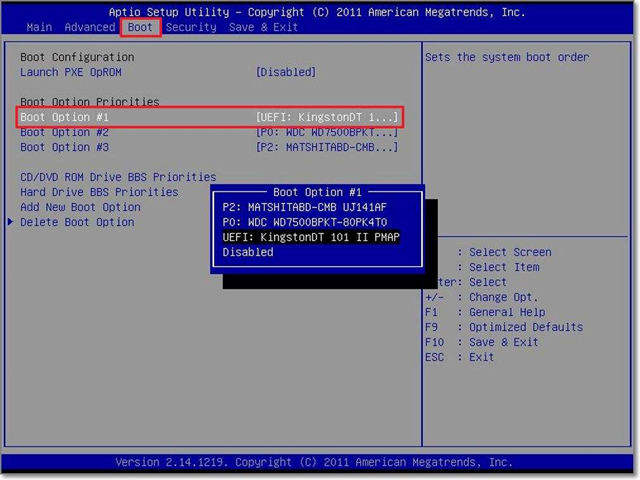 Step 6: Now enter the locked Windows from boot disk for Windows laptop password reset key.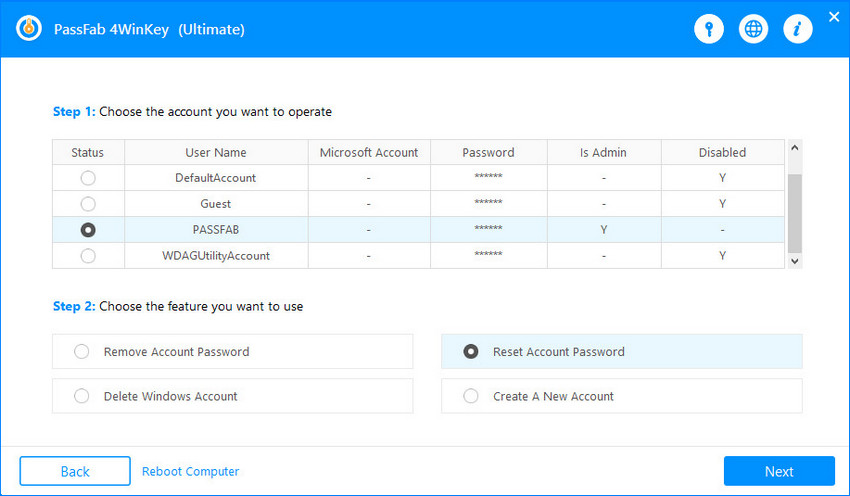 Step 7: Now you will see the PassFab interface, select your Windows from it.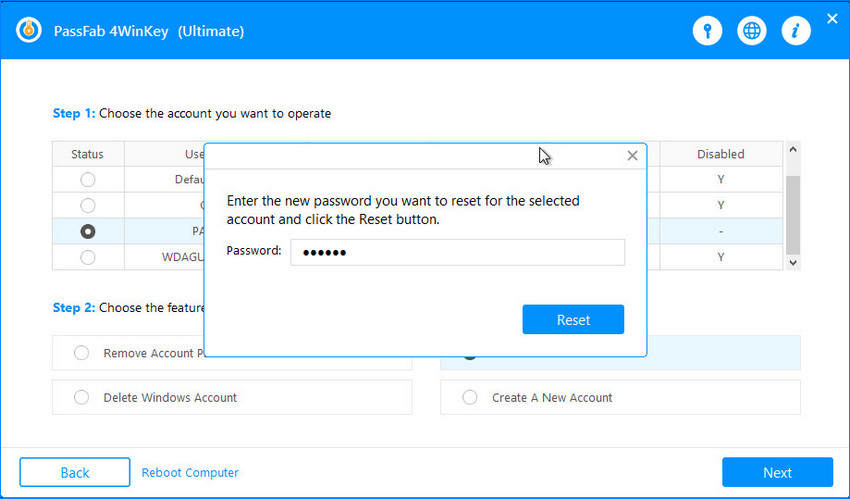 Step 8: Now select the User Account you want to unlock.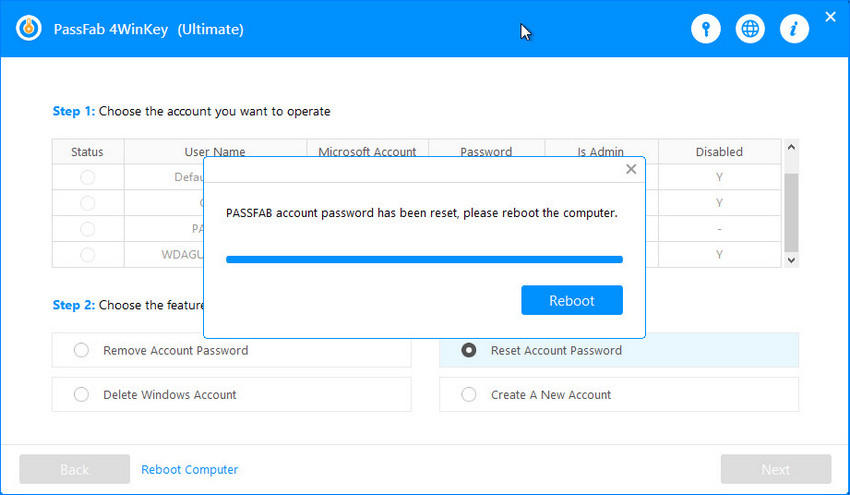 Step 9: Click on the Next button and your password will be set to blank automatically. Finally, click on Reboot, you system will restart and you can log into Windows with a new password now.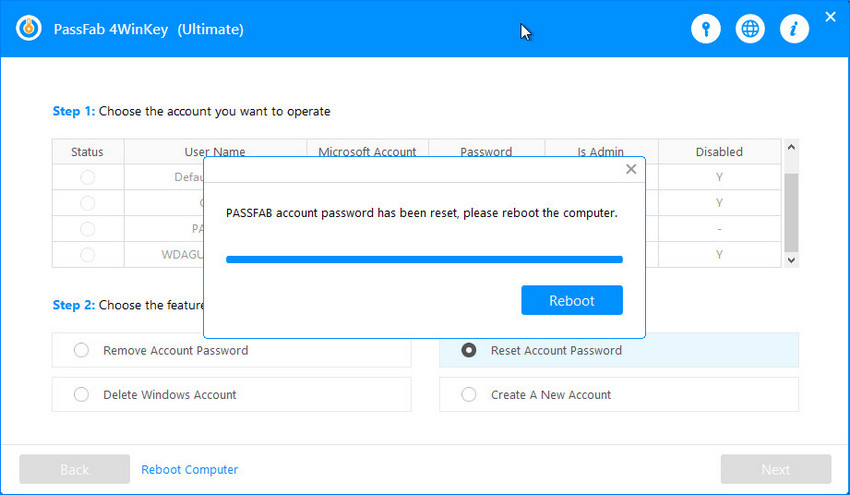 Summary
Windows allow the user to apply multiple passwords to it so that user can feel the privacy element and can use it without any hesitation of being intruded. People lock their precious data by applying multiple passwords to their Windows so that no other person can get access to their data without their permission. Sometimes, people apply passwords to their Windows and forget. The above article is a Windows password key review, that is, we have seen an amazing software that can easily unlock your Windows password within short time. PassFab 4WinKey, which is the fastest tool when it comes to Windows password recovery, is really safe to download and easy to use. If you can find any other amazing way to recover the lost or forgotten Windows password key, do let us know. Thank you.