Nowadays, most of us stores documents, images, videos or any other important files in laptops or desktops. So, we will set Windows password to protect our privacy. Administrator password plays an important role in it. For that, let us first know what is an administrator account.
It enables one to change security settings, install software, access all files on the computer, make any system changes, etc. It enables to have a complete control over the operating system. The administrators can also make changes to the other user accounts. If you forget the Administrator password, it means all those features you can't use anymore. So, we would now guide you on how to reset Administrator password easily.
Part 1. How to Reset Administrator Password with Reset Disk
To reset Administrator password with reset disk one shall first know the process of creating Windows password reset disk to unlock the PC in case you forget the password. Following are the steps:
Step 1: Insert a USB device to your Computer.
Step 2: On the left hand side bottom, click on Windows icon and search "reset" in search box and click on "Create a Password Reset Disk".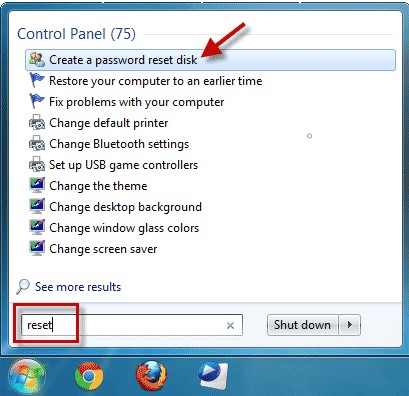 Step 3: A "Forgotten Password Wizard" appears. In this click "Next".
Step 4: A drop down menu of drives on your device would appear. Select the USB drive inserted by you.
Step 5: Once the process completes, click "Next" and then, "Finish".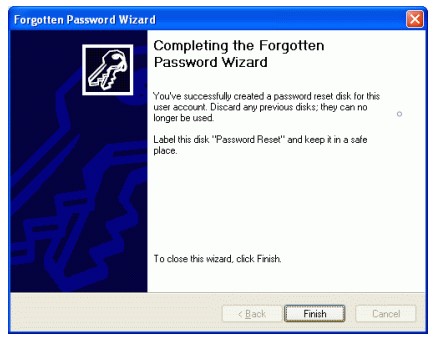 By now we have understood what is a password reset disk and how to create it. Now let us use this reset disk to reset the forgotten admin password. Following are the steps:
Step 1: Insert the password reset disk (USB device) created above into your computer.
Step 2: At the welcome window, click on the link labelled, "Reset Password" below the password field after a failed log in attempt.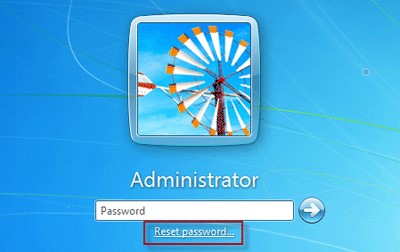 Step 3: Click "Next" when Password Reset Wizard appears.
Step 4: Browse and select the drive where password reset disk is located.
Step 5: Type in your new password and password hint and click, "Next".
Step 6: If the process is successful, a confirmation window with a message "You've successfully reset the password for this user account." shall appear.
This is one of the simple methods to reset forgotten password. The same disk can be used in future and need not be updated.
Part 2: How to Reset Password in Safe Mode via Administrator
Safe mode is the mode which allows you to troubleshoot the problems and gain access to a user account in case you have forgotten the password. In this mode, system related issues disturbing the normal operation of Windows can be resolved. Following are the steps to reset administrator password in safe mode:
Step 1: Boot or reboot your Windows computer. Press F8 to enter Advanced Boot Options before Windows loading screen appears.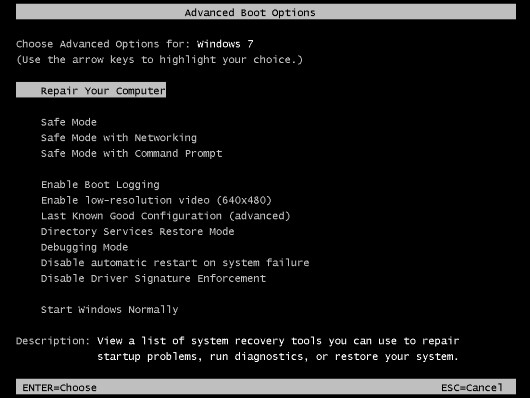 Step 2: In the next screen, choose "Safe Mode with Command Prompt" and then press Enter.
Step 3: Once the Windows start, the Command Prompt would automatically be executed. Type "net user" in the Command Prompt and press enter. All Windows user account names will be listed.

Step 4: Type "Username (space) NewPassword" and hit "Enter". The new password has been successfully reset when command is completed successfully.
Part 3: How to Reset Administrator Password by PassFab 4WinKey
PassFab 4WinKey is a great saviour for those who have forgotten their password for login into the administrator account. It is an easiest Windows password recovery software. It is simple, safe and a very powerful tool to reset/remove laptop or desktop password, remove or create account in all Windows versions. Your data is absolutely safe when you reset your admin password with this tool. Following is the detailed guide for using this software:
3.1. How to Make A Bootable Password Reset Disk (USB/CD/DVD)
Step 1: Download and install PassFab 4WinKey on another Windows PC or Mac to which you can have access.
Step 2: Select a boot media(USB/DVD/CD) and click "Next".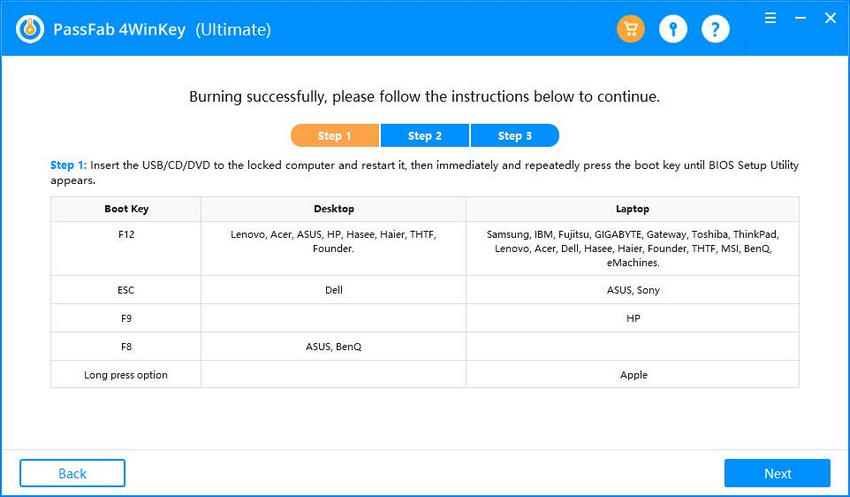 Here, you have successfully created a bootable device. Now, one shall proceed as per following guide to reset the password.
3.2. One Shall Boot the PC Using the above Bootable Device
Step 1: Insert the bootable USB or CD/DVD to your locked Windows PC.
Step 2: Restart the computer and press "F12" or "ESC" to enter the Boot Menu Interface.
Step 3: Here, you will find there is list of boot choices, including the USB/CD/DVD which you have inserted. Select the device you have inserted. Press "Enter" to select the boot device.
Step 4: Once you enter the locked Windows from boot disk, a password recovery interface shall appear. Here, you get an option for admin password reset.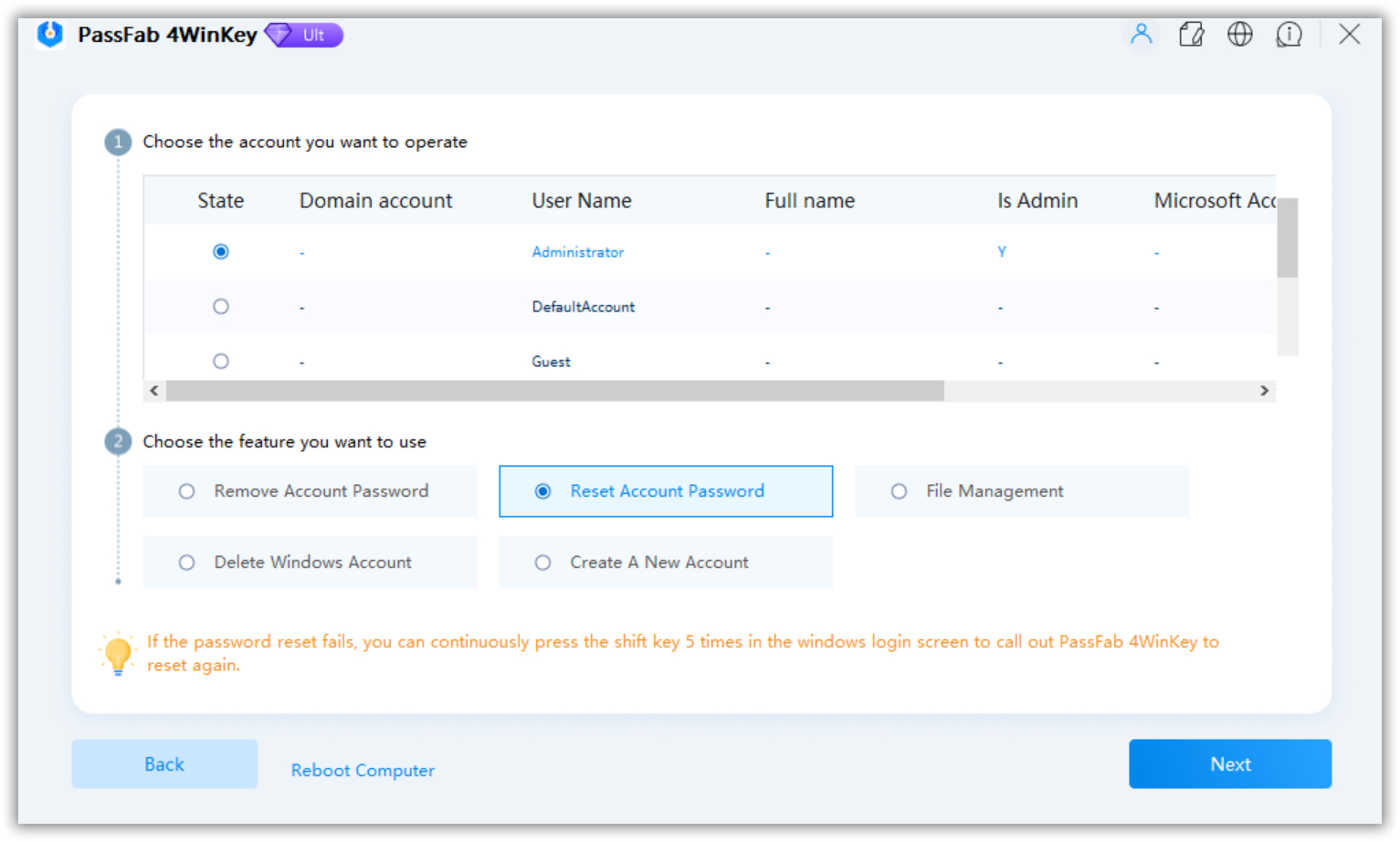 3.3. Reset Windows Password for Administrator Account
Here, one shall set up a new password when you have forgotten the Windows login password of your device.
Step 1: Choose the Windows operating system and select "Reset Account password" option.
Step 2: Select the Admin account from the list, the account name shall be displayed in "User Name" box. Also, a new default password is displayed. Now, you can use the default password or enter a new password in "New Password" box.
Step 3: Click "Next" and new password is reset successfully. Click "Reboot" to restart your computer and log on to Windows with new password.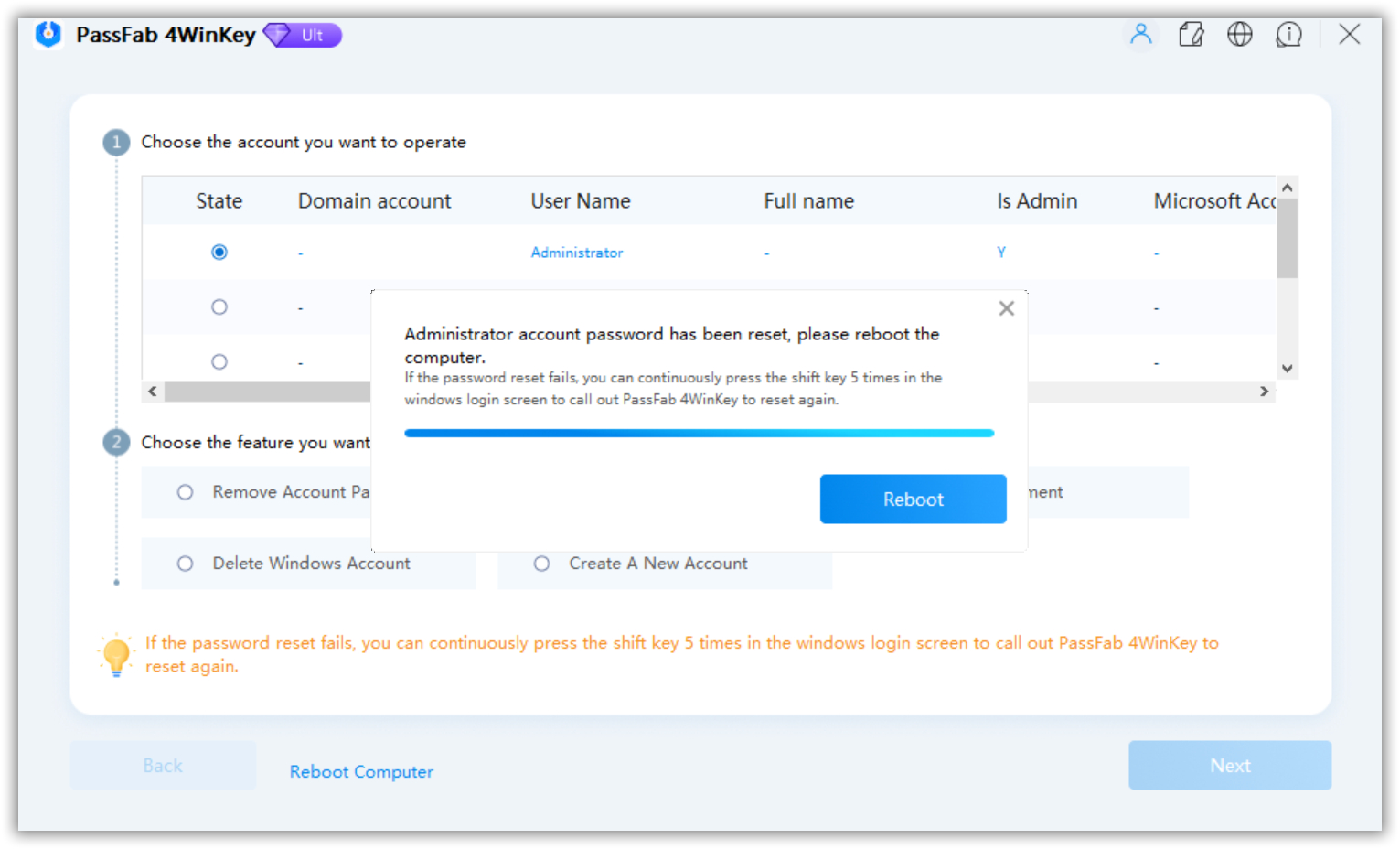 Conclusion
So, yo've learned 3 ways to reset your Adnministrator passowrd now. What confuses you is why you choose a paid tool - PassFab 4WinKey? Only because it enables you to bypass Admin password Windows 10? No! Get this tool to solve all your Windows password problems now.