"I brought a Microsoft surface Pro 3 recently and promptly forgot the admin password. Can someone help me work around that?"
Surface series computers are very popular in the market. It is a good choice whether it is for work or business because it is portable and can meet daily needs. If you locked out of Surface Pro how to save your data? Well, unlock Surface pro 3 without password definitely is your first choice. If you are looking for good solutions to this, please keep reading to know it.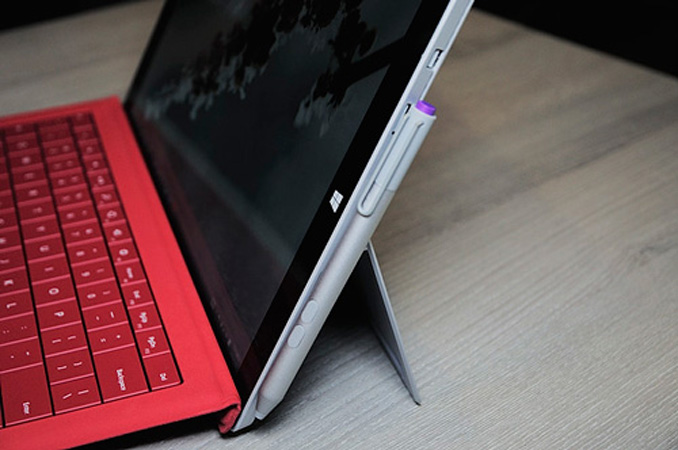 Part 1: Top 4 Ways to Unlock Surface Pro 3 Password without Password
1. Using PassFab 4WinKey
If you don't have a password reset disk when locked out of Surface Pro 3, reinstalling operating system or going back to factory defaults is a good way to go, but you will lose all your data this way. Alternatively, I will recommend you with a Windows 10/11 password reset tool called PassFab 4WinKey, which enables you to create a password recovery disk temporarily and use it to unlock Surface Pro 3 without keyboard. Specific steps are listed below:
Step 1.

Download and install the tool on another accessible computer and insert a blank CD, DVD or USB drive. Select one of them on the main interface.

Step 2.

Plug the reset disk to your Surface Pro 3. Hold down the Volume Down button then quickly press and release the power button. When the Surface logo appears, let go the Volume button and your tablet should boot from the USB flash drive.

Step 3.

Now, you need to select the Windows system and choose the locked account and click "Remove Account Password" for deleting the password.
In the end, plug out the reset disk and reboot your compouter when the password is successfully removed
There are other feasible 3 ways to reset password on Surface Pro 3, but they may have some limitations. If you don't meet the requirements the only way to reset the pssword is using Windows password recovery tool.
2. Reset Microsoft Live Account Online
If you are using Microsoft account to log in Surface Pro 3, things will be much easier. Directly go to Reset Password and verify your information to reset Surface Pro tablet password online.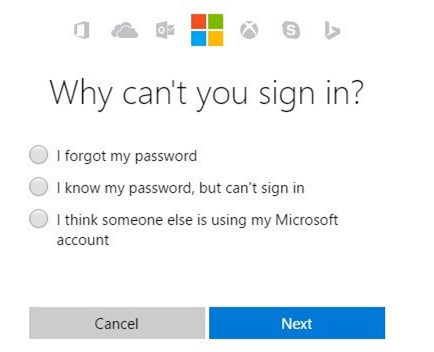 3. Using Administrator Account
This situation is rare, but if you are lucky to have another account be the administrator. Switch to that account and go to Control Panel > User Account > Manage another account and enter a new password.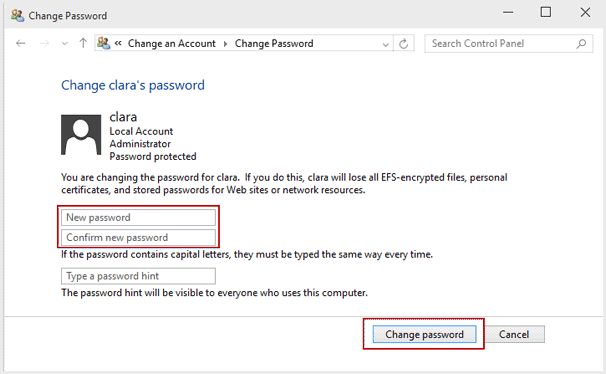 4. Factory Defaults for Surface Pro 3
This method is definitely the last choice to remove Windows 10 password on your tablet as all the contents will be erased. To do this, you will need to connect the Surface Pro 3 with keyboard. On the sign in screen, hold the Shift key and click the power icon to select Restart. You will be navigated to advanced options, where you should choose Troubleshoot > Reset your PC > Remove everything.


Summary
That's all about how to reset Windows 10/11 password on Surface Pro 3. But, there is one thing you should know that is you have to choose the right way base on your case. Don't know how to choose? Well, you can always rely on PassFab 4WinKey. If you think this article is helpful, don't forget share it with us.