Top 6 Methods to Remove Password for Windows 10
The Windows 10 login interface appears each time we boot our PCs if we set it up to do so. Passwords keep our data safe and improves privacy. But we often forget our passwords and it's therefore important to know how to bypass admin password in Windows 10 when forgotten or at least remove Windows 10 password. If you are short on cash but would still like to remove the login password of a guest or admin user account, this article provides different detailed options on how to do it. All of which are free.
Option 1: Using Windows 10 Password Remover
Wondering how to remove password for Windows 10? PassFab 4WinKey is, by far, the easiest method and is highly recommended for newbies who find other methods too complicated for their liking. Better yet, it works when you forgot Windows 10 without reset disk.
Step 1. Install PassFab 4WinKey on another computer and create a reset disk.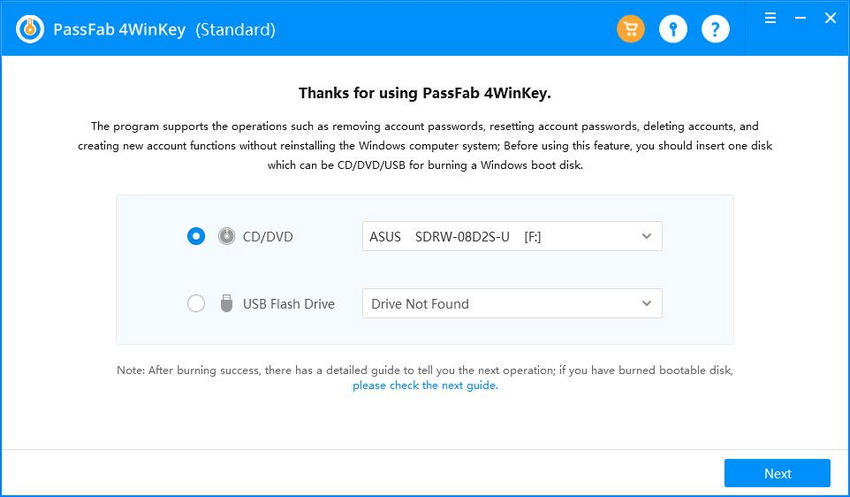 Step 2: Insert the bootable CD/ DVD or USB drive in the locked computer. Reboot the computer and press "ESC" or "F12" to enter Boot Menu. Select the bootable disk you've inserted using the arrow key and press Enter.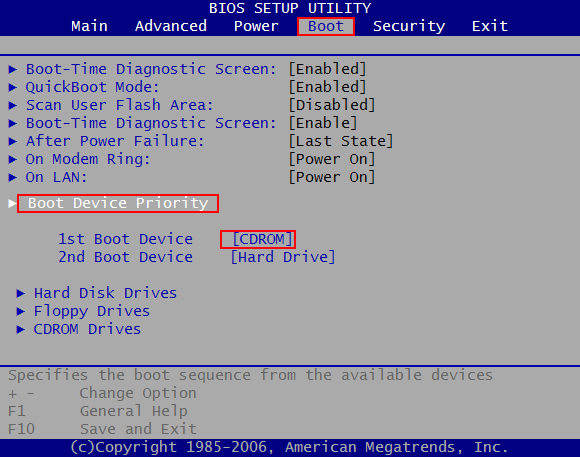 Step 3: Windows password recovery interface will appear. Choose your Windows 10 operating system and continue to next step.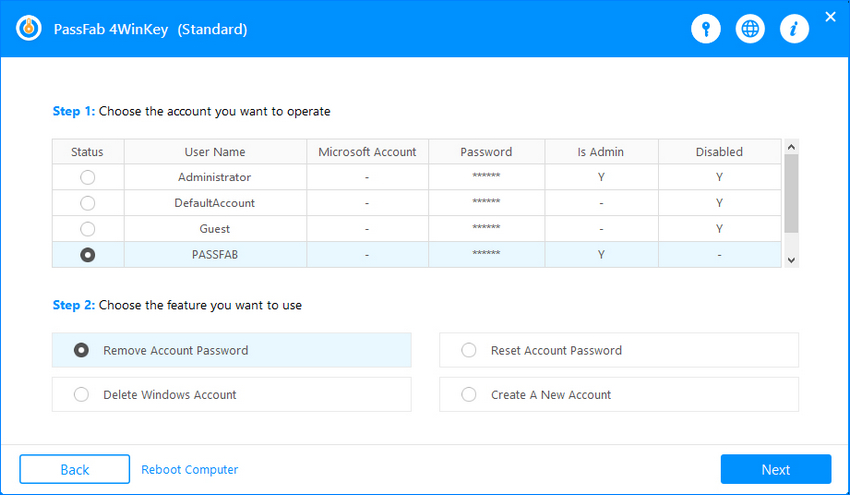 Step 4: Select the user account that you would like to remove password Windows 10 and go ahead.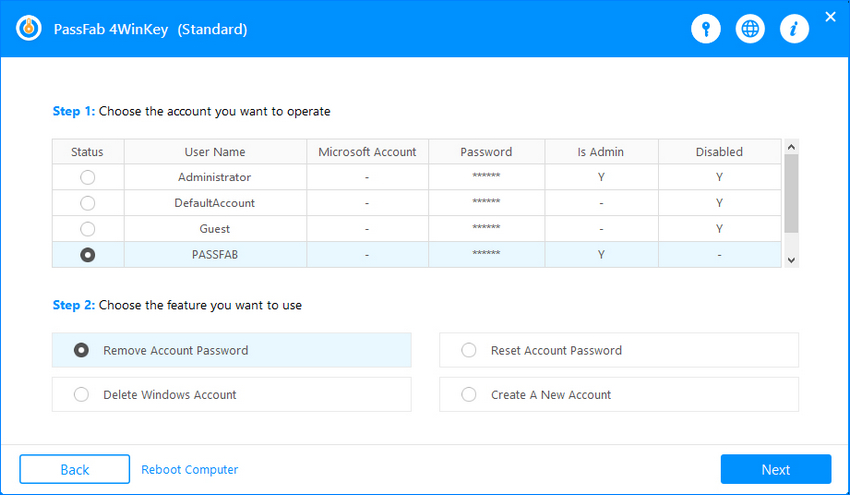 Step 5: Click Next > Reboot to restart your computer.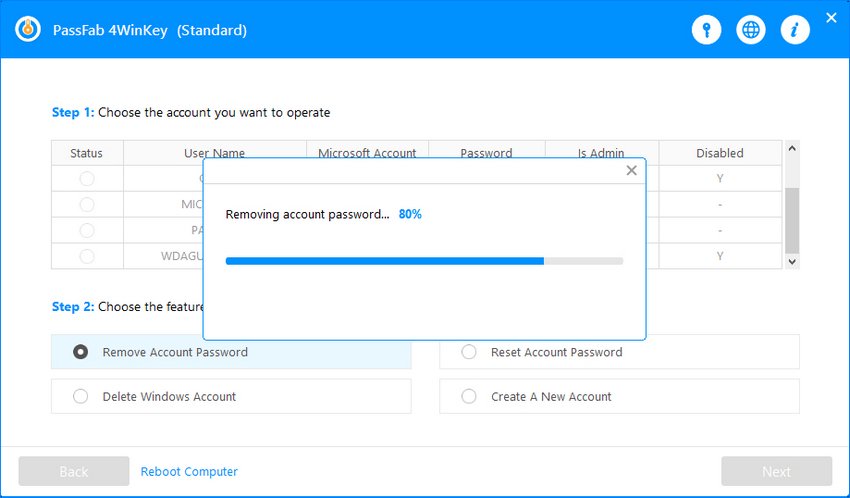 Option 2: Using Netplwiz Command
Want to remove forgotten password in Windows 10? While this method is fully functional, it makes you susceptible to cyber insecurity and should only be perform on PCs used at home far from the reach of strangers. Follow the procedure below.
Step 1: Click the Start Menu icon and type "Netplwiz" and press Enter.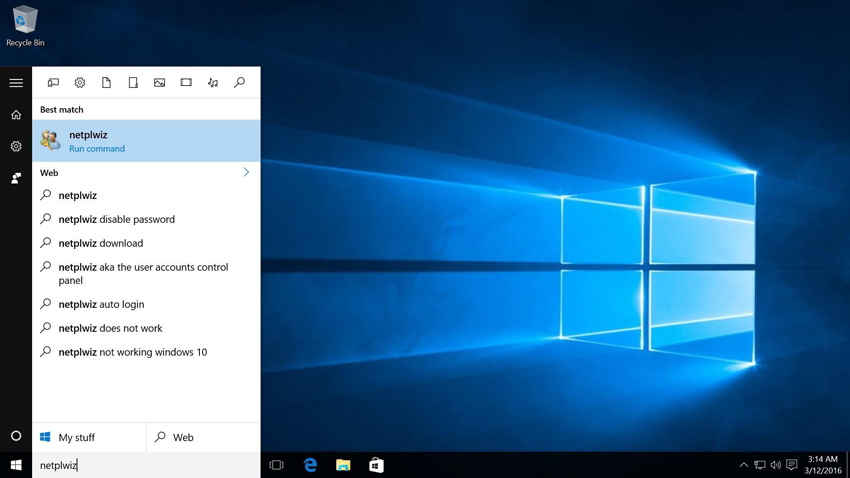 Step 2: The "User Accounts" interface that outlines all user accounts on the computer will appear. Click on the admin account and uncheck the "Users must enter a user name and password to use this computer" box.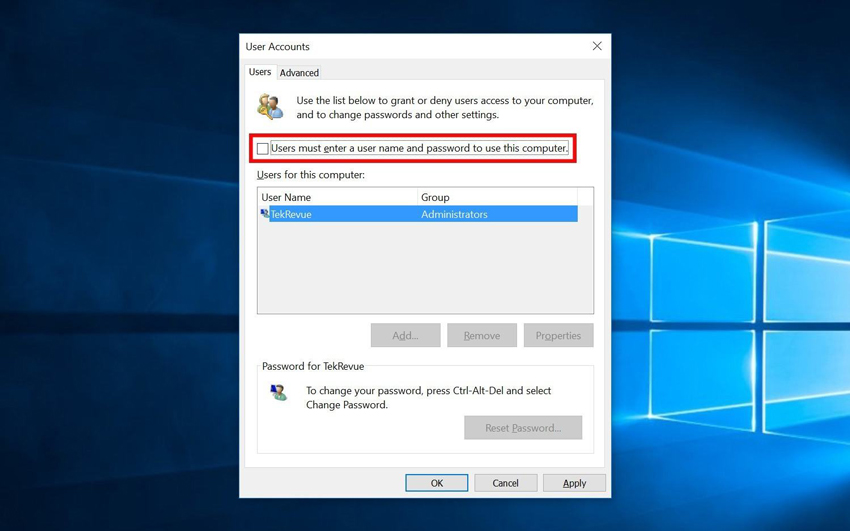 Step 3: Click "Apply" then enter the user name and the password in the window that appears and click "Ok".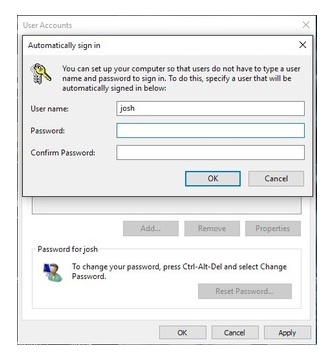 Option 3: Using System Restore
Wan to know Windows 10 remove password on startup? You could do that by restoring your PC to an earlier date e.g. when you first set-up your account or when installing an update. Follow the procedure below.
Step 1: Type "system restore" in the search bar and click "Create a restore point" from the results.
Step 2: Click "System Protection" tab, the second tab from the left and click "System Restore".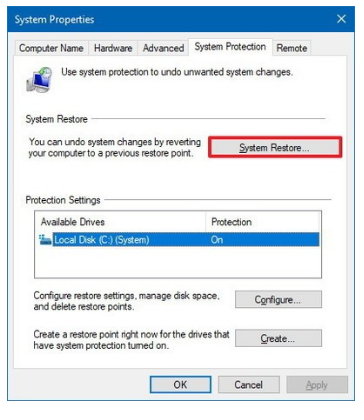 Step 3: Click "Next" and choose whichever restore point. Click "Next" then "Finish".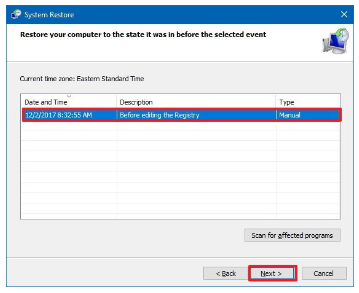 Option 4: Using Reset Password Online
In case you forgot password Windows 10 laptop or PC you could reset it online using Microsoft reset password page. Follow the procedure below.
Step 1: Visit: https://account.live.com/password/reset and select a reason.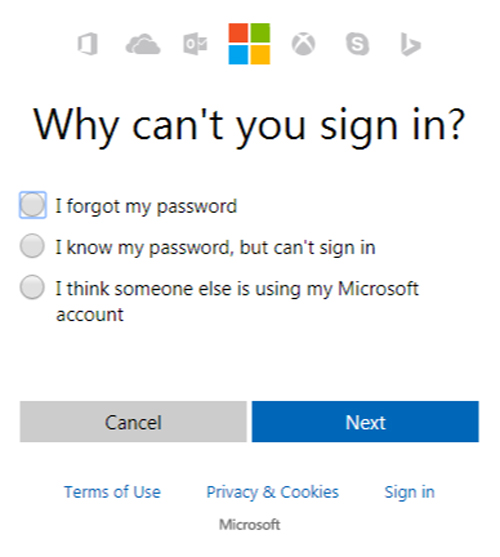 Step 2: Enter your email address and enter the matching CAPTCHA codes displayed in the appropriate box.
Step 3: You'll receive a code in your email address or email address to reset your password.
Option 5: Using a Password Reset Disk
How to remove the password in Windows 10? You need to have a password reset disk when using this method.
Step 1: Insert your password reset USB drive and reboot your computer.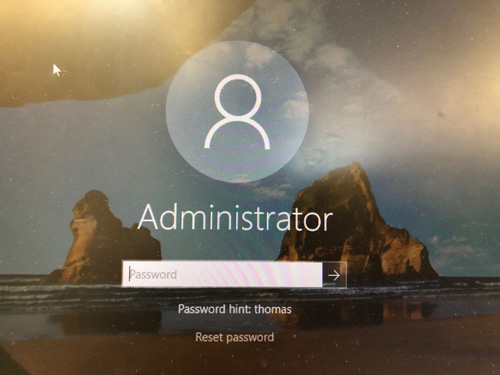 Step 2: Click Reset password > Next.
Step 3: Click the dropdown menu and password reset disk.


Step 4: Click Next, type a new password and include a hint.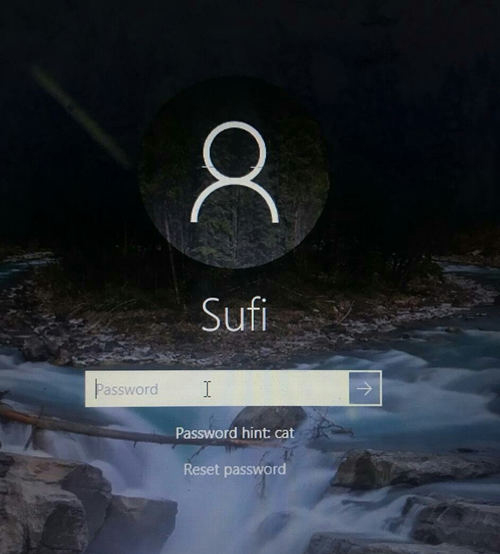 Step 5: Finalize by clicking "Finish".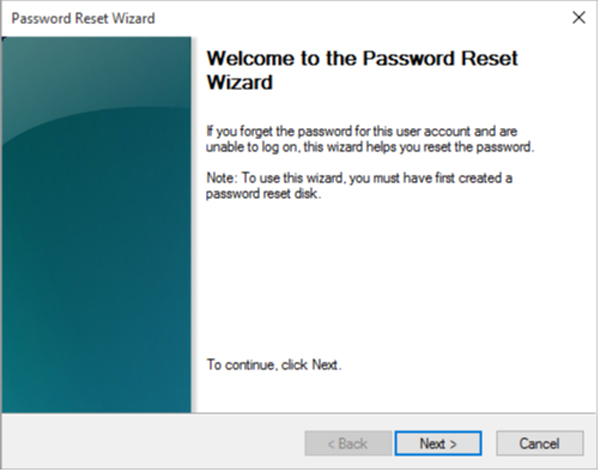 Option 6: Using Control Panel
Using the control panel is most straight-forward way to reset your Windows 10 password. Follow the procedure below.
Step 1: Open Control Panel and click Large icons view.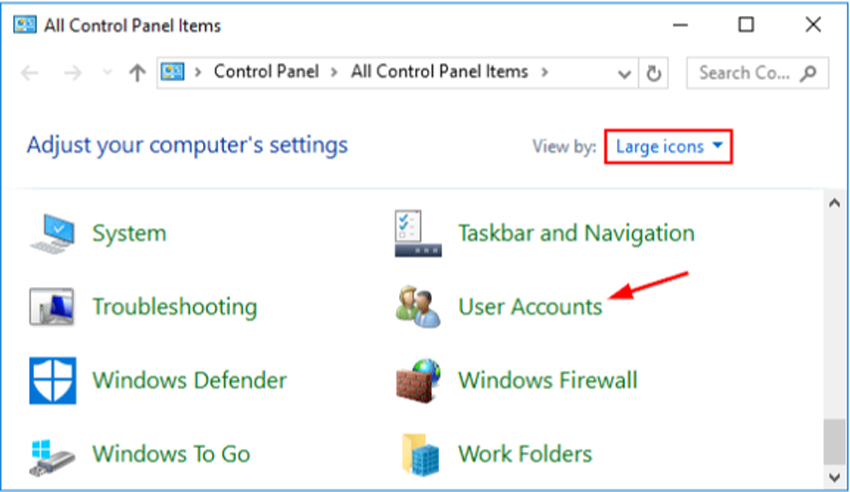 Step 2: Click "Manage another account" that's located under "Make changes to your account".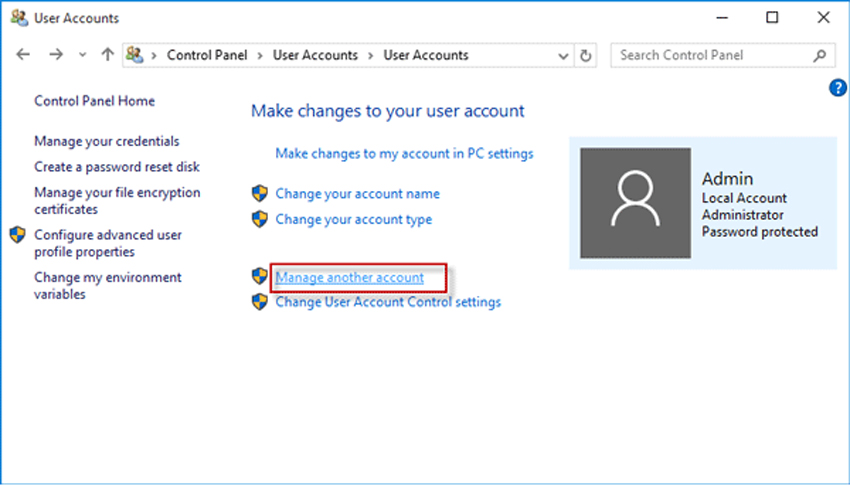 Step 3: A list of all user accounts. Select one and click "Change the password".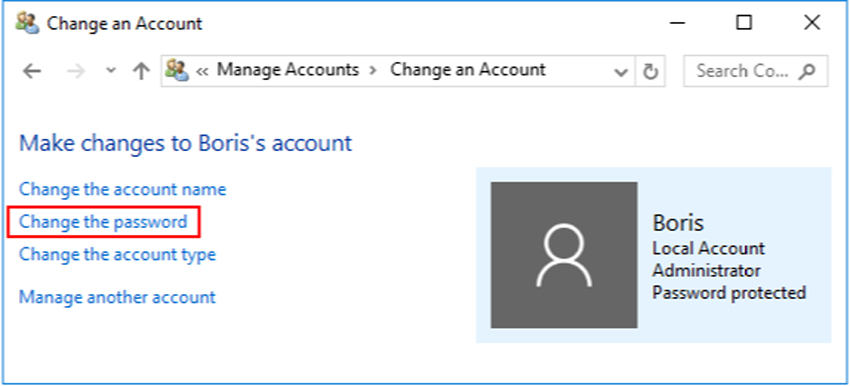 Step 4: Enter your previous password and a new one.
Conclusion
All the methods listed above will remove Windows 10 login password without deleting your data. PassFab 4WinKey is top recommended when you forget Windows password and have no recovery disk.