"What is a password reset disk Windows 10? Or what is a password reset disk for Windows 7? Or exactly what is a password reset disk?"
These questions are very common among people and it can be answered by simply explaining what is a password reset disk. If you understand the concept of reset disk then you'll know what is it used for and how it is useful. So, in the article, we will discuss what the meaning of a password reset disk is and how to create a password reset disk in Windows 11/10/8/7.
Part 1. What is A Reset Disk?
A password reset disk is a tool used to reset a forgotten password. It can be created on a USB flash drive or CD/DVD, and is specific to the computer for which it was created. When used, the disk prompts the user to enter a new password, allowing them to regain access to their device. It's a useful tool to have on hand in case you forget your password and cannot log in.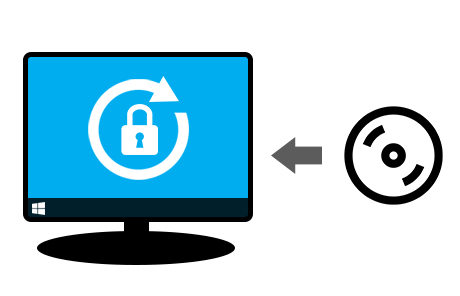 Forgetting the password of a system happens a lot and hence many companies have developed tools that can help them to reset the password and regain access to their system. Even the companies Microsoft Windows also allow the users to create a password reset disk from the system with a few simple steps.
Now, a question arises here, why the password reset disk and why not without password reset disk. This is done so that whenever you face the same situation, only you will be able to use the software to gain access to your system. If the reset disk is burned without a password, then anyone can have access to the software and they can access all the personal data stored in the system.
Part 2. How to Create Password Reset Disk When You Remember and Forgot Login Password?
Option 1. Create A Password Reset Disk using User Account
To create a password reset disk for free on your Windows, you don't need to go anywhere. Here is the steps from where you will find all the necessary information to create a password disk on Windows 10.
Step 1. Type "reset" on the Serach box and then click on "create a password reset disk" option.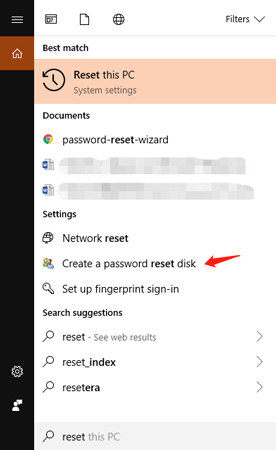 Step 2. It will open "User Accounts" menu and then you can click "Create a password reset disk" on the left.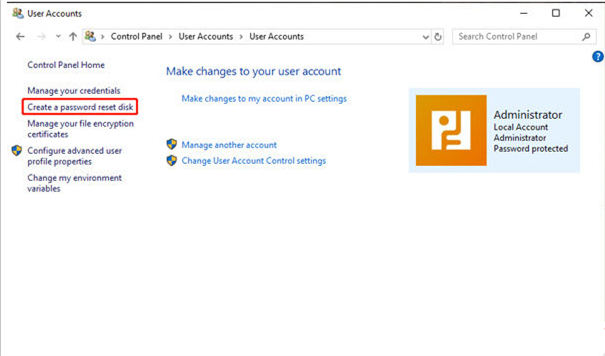 Step 3. You will get access to "Forgotten Password Wizard", just click "Next" and go ahead.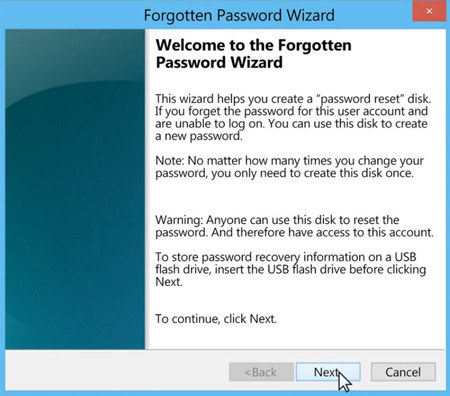 Step 4. You need to insert a CD, DVD or USB drive to create a password key disk.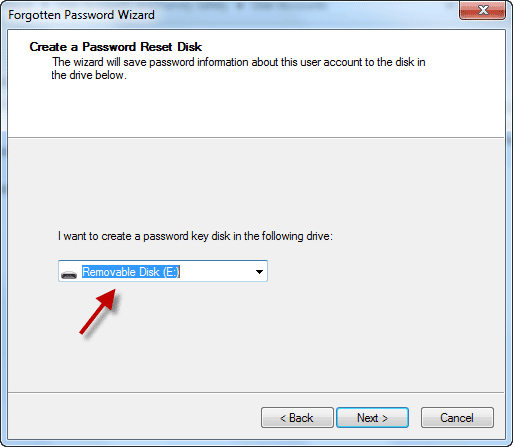 Step 5. Now you need to type your current user account password and click "Next".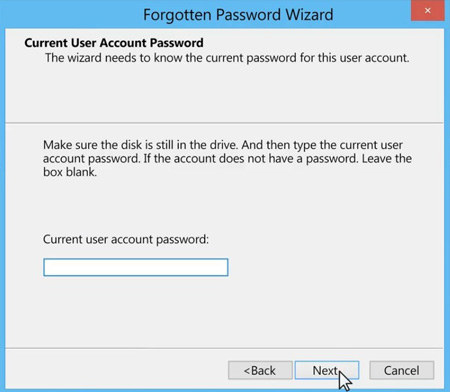 Step 6. Finally, after completing the forgotten password wizard, you can click "Finish" button.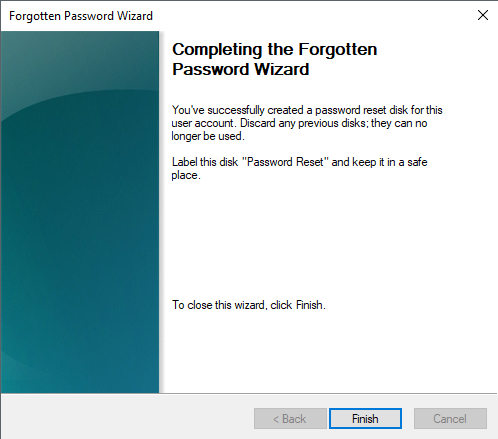 Option 2. Create Password Reset Disk using 4WinKey
Now as you know what a password reset disk for Windows 10 is and know how to create a password reset disk. But what if you never made a reset disk and you forget your password. Then don't worry, we also have an alternate for that too. You can use the PassFab 4WinKey to do it. This is a tool that makes it easy to reset and remove any password from your system if you forget and you don't have any other method to retrieve it.
The PassFab 4WinKey is the tool which will help you to use the password reset software to get the access of your system irrespective of your Windows version. Follow the guide below to use this tool to get access to your system from a password reset disk.
Step 1. Download the PassFab 4WinKey software in any computer and install it. Insert a blank drive into the computer like USB flash drive and launch the software. In the software menu, select the drive on which you want to create a password reset disk and then click on Burn option. When the process is complete eject the drive from the system.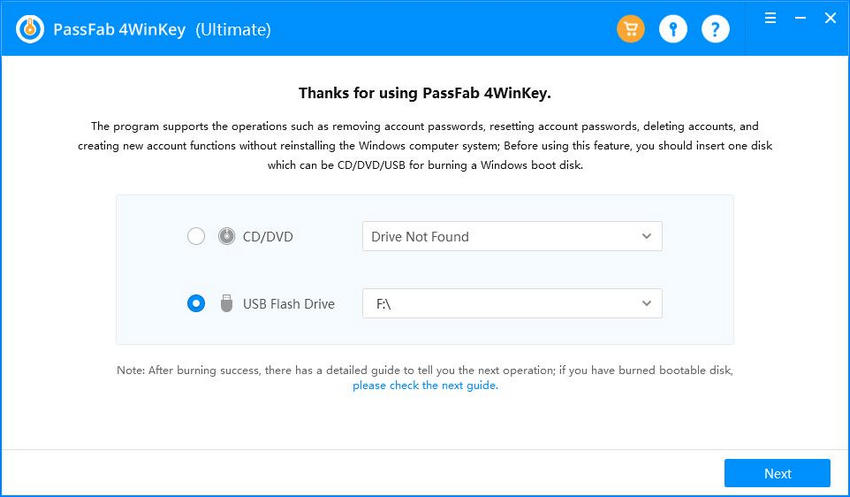 Step 2. Now, insert the drive on the system whose password you need to reset. Enter the boot menu by pressing the Function key.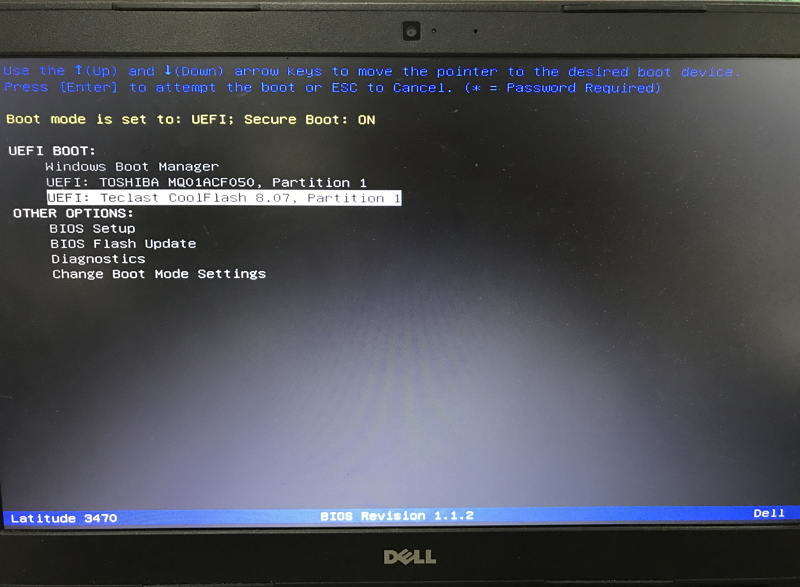 Note: most of the system uses the F12 key for Boot menu. You can have a lookup how your system enters the Boot menu first.
Step 3. In the boot menu, select the drive and then hit the enter key. You will be navigated to the software's interface. In the interface, you first will be asked to select the Windows version. The PassFab 4WinKey toolkit supports the entire old and new Windows version list.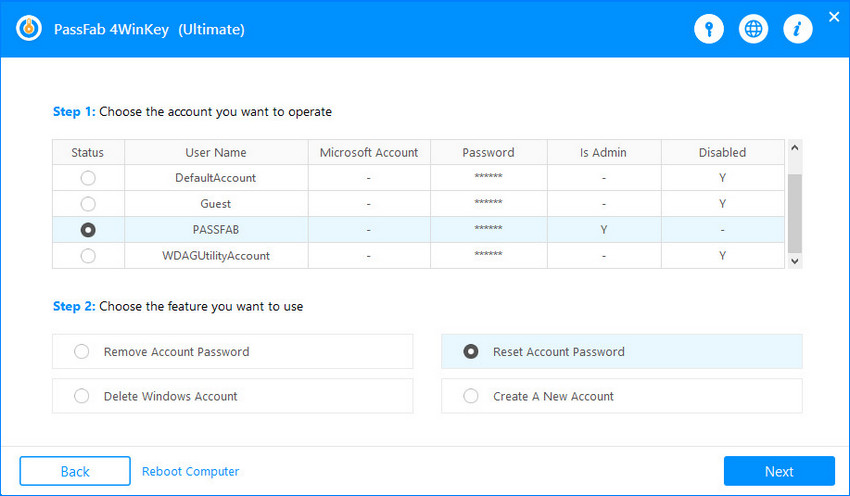 You will also have to select the task among the three options. Select the "Reset your Password" option and then click on Next button.
Step 4. In the next screen, you will see the Manage account tab in which you have to select the account whose password you want to reset and also enter a new password in the box. Then tap on Next button once again.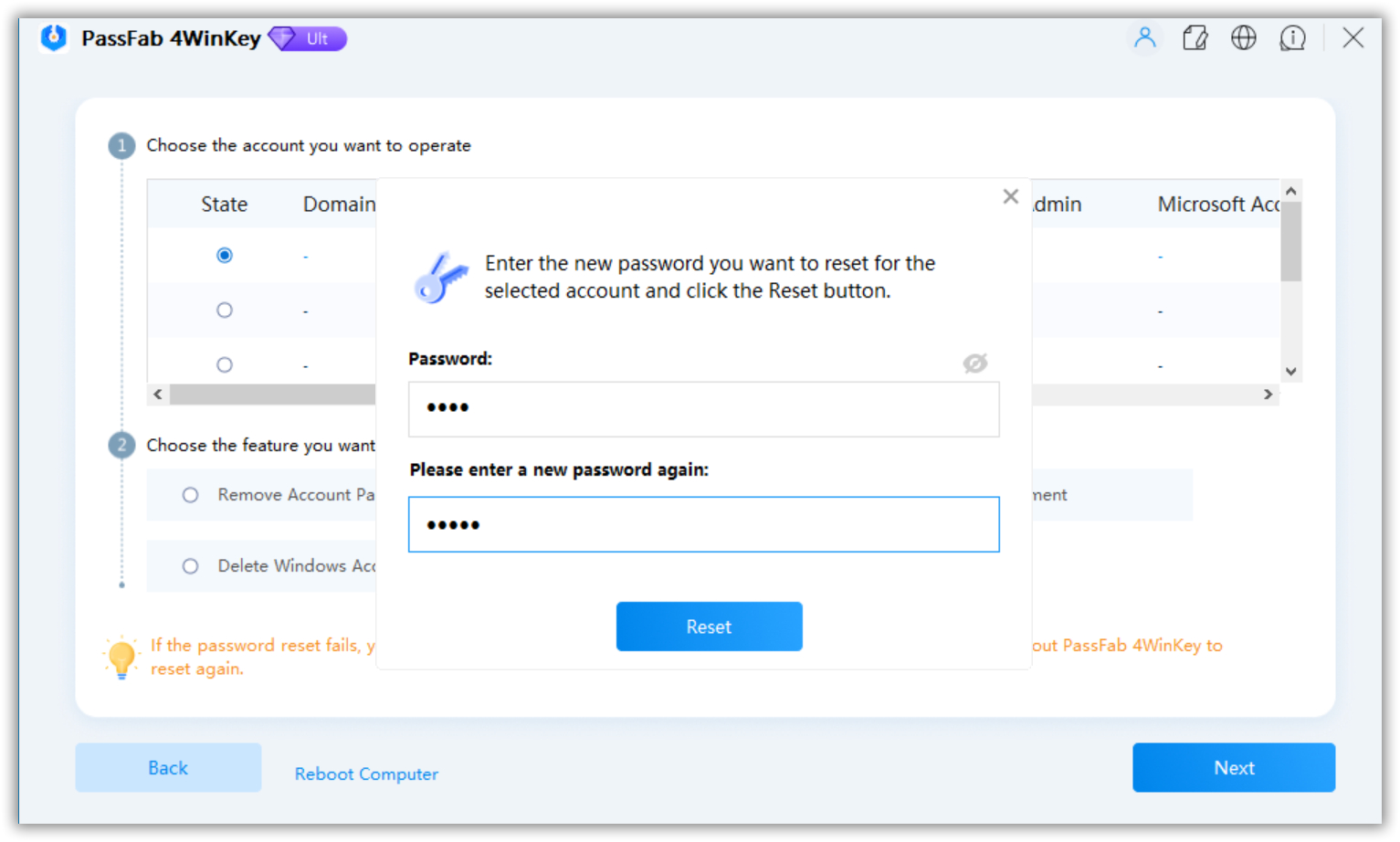 Step 5. Wait for the process to complete. You will be able to see the process and as it finishes, reboot your system.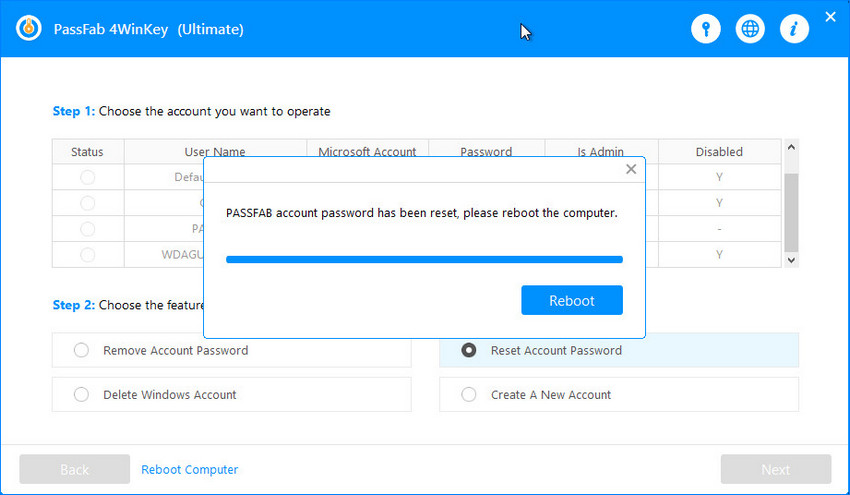 When your system will restart, you will be able to log in to your account using the new password. The password reset disk is created by account linking, so, you can only create a single password reset disk from your account. If you try to create a new password reset disk then it will overwrite the last one.
Summary
We have described what a password reset disk is for Windows 7/8 or for any other Windows. Now, you will be able to create a password reset disk in your system irrespective of which version of Windows you are using. And if you forget your Windows password before you created a password reset disk, then you can use the PassFab 4WinKey to reset your password. It can also be used to reset the admin password or remove the password entirely.