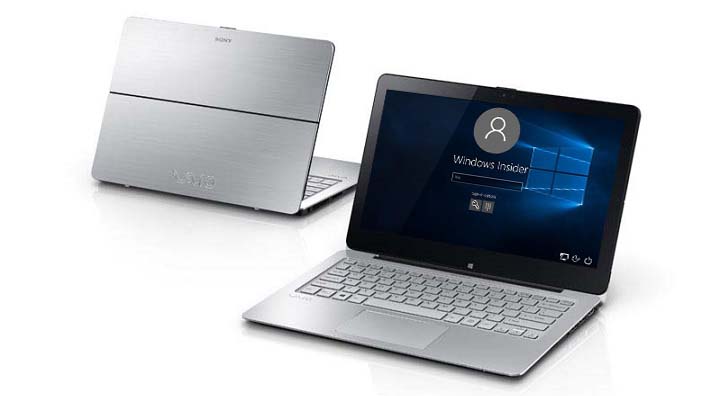 Forgot your laptop login password after a long time without using? Lost Windows user account password has become a common issue that we have encountered. Here I list the top 3 workable methods to reset Windows laptop password when you forgot it that is available for Dell, Samsung, Sony, Acer, ASU, etc. on Windows 10/8.1/8/7/Vista/XP.
Method 1. Perform Windows Laptop Password Reset with Reset Disk
No matter what your Windows system and login password are, Windows password reset disk is able to reset password within 10 minutes. Follow the following steps to do that:
Step 1. Type the incorrect password in the laptop login screen and after a while it will pop up a "Reset password" hit. Click on it and continue the steps.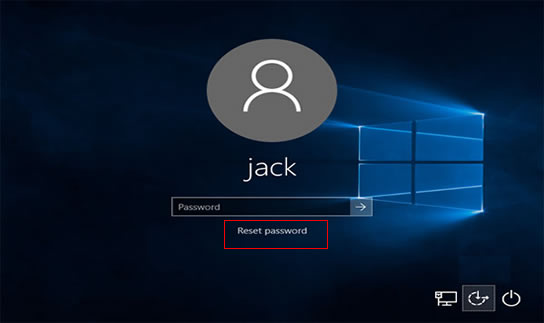 Step 2. The computer will lead you to "Password Reset Wizard" screen. Just insert a CD or DVD and tap on "Next" button and go after the instruction to create a Windows password reset disk.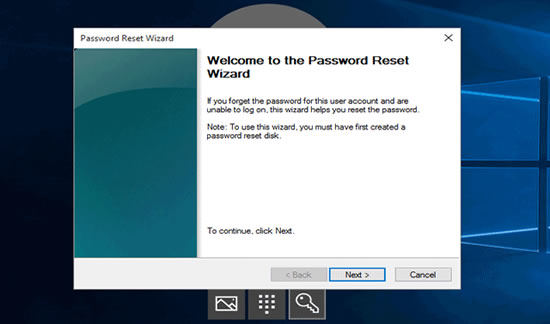 Note: This method only works for local administrator account, if you have no reset disk tool in hand, take advantage of the other methods.
Method 2. Change Windows Laptop Password with CMD (without Disk)
How to reset laptop password without disk? CMD is also known as Command Prompt. This is a kind of command line in Windows system to let computer make changes. You can follow the below guideline to change password:
Step 1. To get started, type Win button and "X" in the keyboard and then select "Command Prompt(Admin)" in the list operations to run CMD.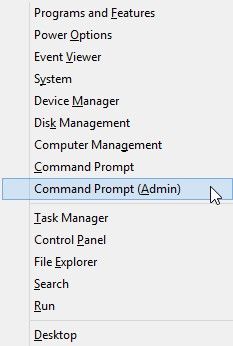 Note: If you have signed in with administrator in the laptop, you need to click on Win+R to open Run window and then type "cmd" to launch Command Prompt.
Step 2. Just type command net user and click on Enter button to reset Windows login password.


Method 3. Reset Laptop Login Password with PassFab Software (Recommended)
How to unlock your laptop when you forgot the password? Well, PassFab 4WinKey will meet your demands. It is designed to recover, reset or remove user login password for Windows computer. Here's how to unlock Windows laptop password tactfully:
Step 1. To get started, try to download, install and run this tool to another accessible desktop or laptop, not your locked one.
Note: Below is the download button of PassFab 4WinKey Standard, which only supports to remove Windows laptop password. In order to reset it, you need to upgrade Standard to Ultimate.
Step 2. Prepare a CD/DVD/USB that you are ready to be formatted. Plug it to the computer that has installed PassFab and choose your hard disk or flash drive. Click on "Burn" button to create a bootable reset disk.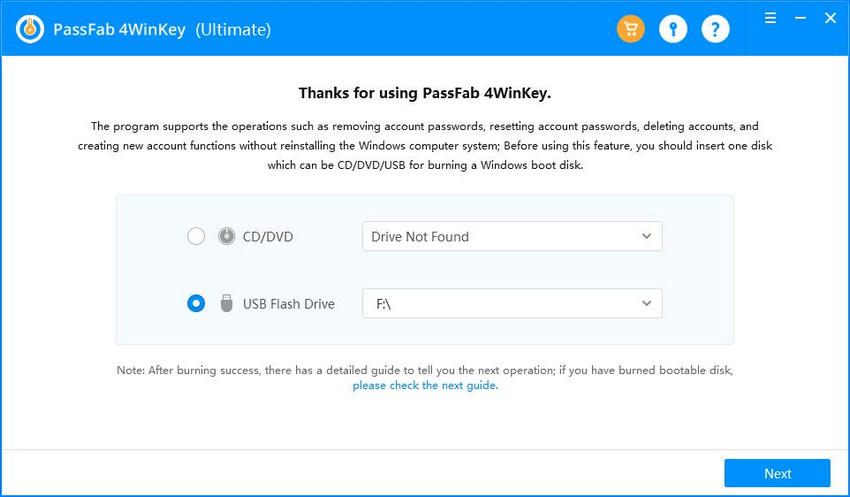 Step 3. Get access to your laptop's BIOS settings by pressing different keys based on your laptop brand. Change BIOS/UEFI to boot the laptop from the CD/DVD/USB.
F12: Lenovo, Acer, ThinkPad, Dell, Hasee, Toshiba, Samsung, IBM, Fujitsu, Haier, GIGABYTE, Gateway, Emachines
ESC: ASUS, Sony
F9: HP
Step 4. Restart the locked laptop and then you will see interface to reset Windows password. Select Windows installation and figure out the locked account.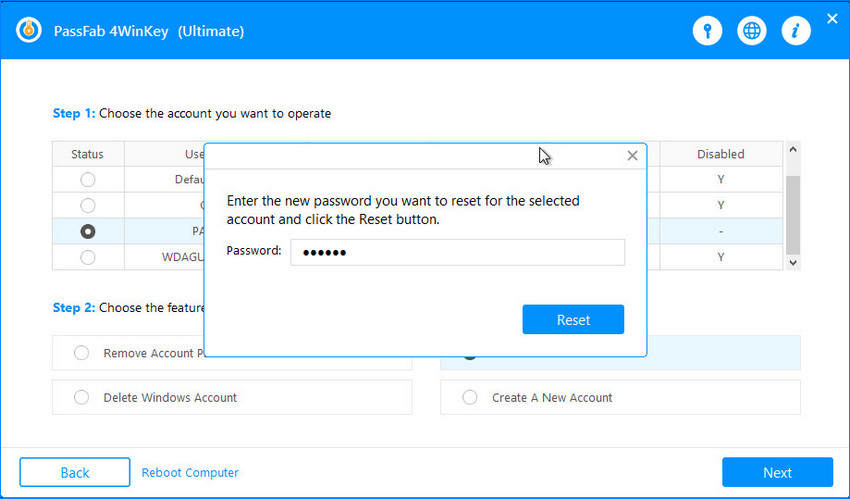 Step 5. Choose the "Rest your password" button and then try to type the new password. Click on "Next" and finally you will see successfully reset it. Hit on "Reboot" button and login with new password.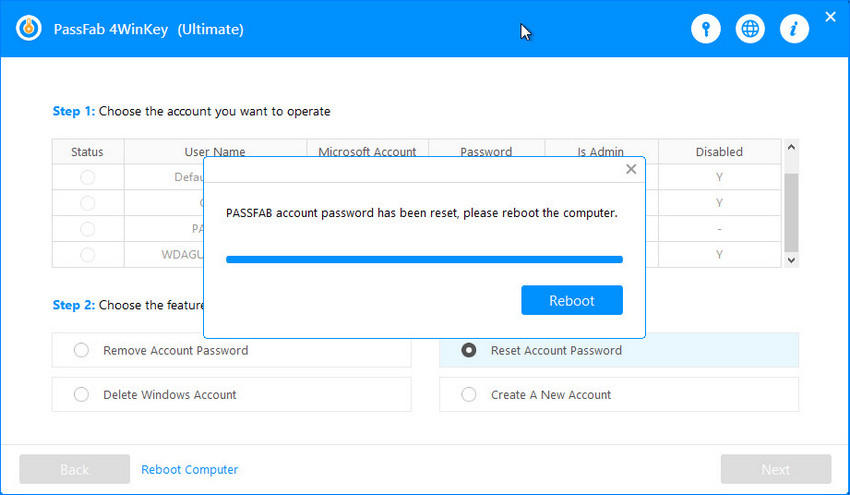 Note: How to open laptop without password? Here you are able to leave the password blank in the software and reboot the laptop to make it come true.
Summary
With the methods above, you can easily fix the issue like "forgot laptop password Windows 10". After setting up a new password again for your laptop, no one can get access to it without your approval.