How to Reset Windows 10/8/7 Password with Bootable USB Flash Drive
Speaking of bootable USB flash drives, you need to first know what it is? You will require a bootable USB flash drive for booting into a Windows system. There are scenarios, when your computer hard disk is not responding properly and prevents the computer to boot from the hard disk. It can be when you try to reset the Windows password for your computer. Using a Windows password reset USB flash drive, you can reset the password for your Windows system. Moreover, an USB flash drive can also be used to install Windows on your computer rather than the traditional Windows CD.
Part 1. How to Reset Windows Password with Bootable USB Flash Drive
Password reset key using USB drive helps in resetting Windows 10/8/7 password. As we tend to forget password more often, but we still set complex and hard to guess passwords for security reasons. It is inevitable to have a solution handy for solving such crises. A Windows password reset tool like USB can help you in a great way. In this part of the article, we are going to explain how to reset Windows password with bootable USB.
1. First you need to create a password reset disk on flash drive and then reset the Windows password.
Note: The below mentioned guide to create Windows password reset disk and reset the password of a locked computer is same for Windows 10/8/7 variants.
2. Connect your USB drive to your Windows computer and right-click on its icon, then tap 'Format'.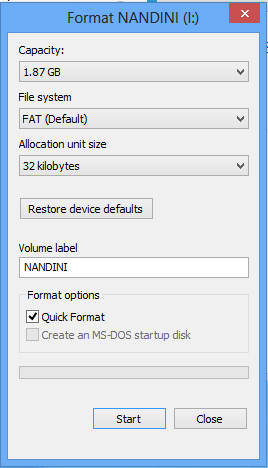 3. Tap 'Start' icon > search for 'Reset' > Select the 'Create Password Reset Disk' option from the left panel > Tap 'Enter'.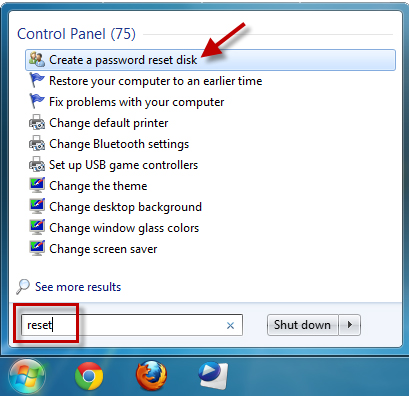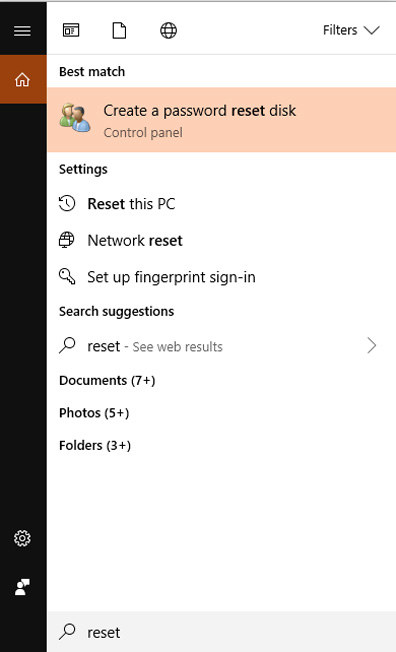 Note: Alternatively, you can also click Windows icon + 'R' > type 'rundll32.exe keymgr.dll,PRShowSaveWizardExW' > hit the 'Enter' button.
4. Go along the 'Forgotten Password Wizard' and then tap 'Next'. From the drop down menu, pick your flash drive name. It is recommended to get a new flash drive as the old data gets deleted in this process. Tap 'Next' to initiate the process and again 'Next' after the process gets over.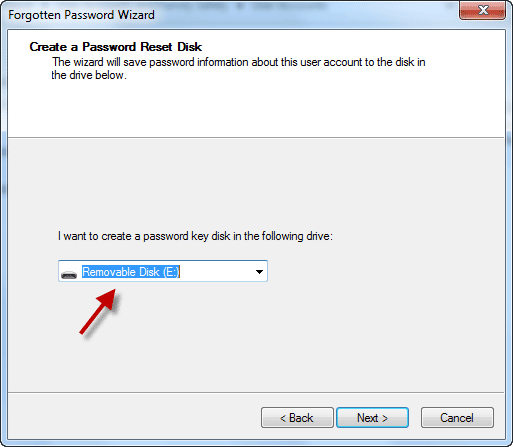 5. Now, the Windows Password reset USB drive is ready to use.
6. Next, plug the Windows password reset USB into the locked computer. Now, when you enter a wrong password while logging in click the 'Reset Password' option.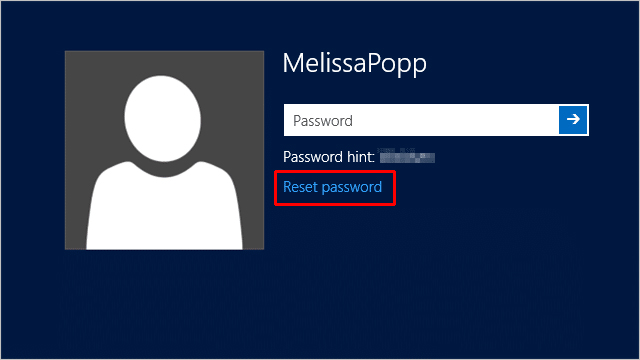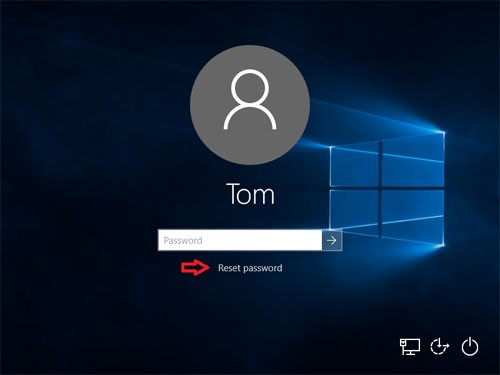 7. Then, select your Windows password reset USB drive from the drop down menu and tap on the 'Next' button.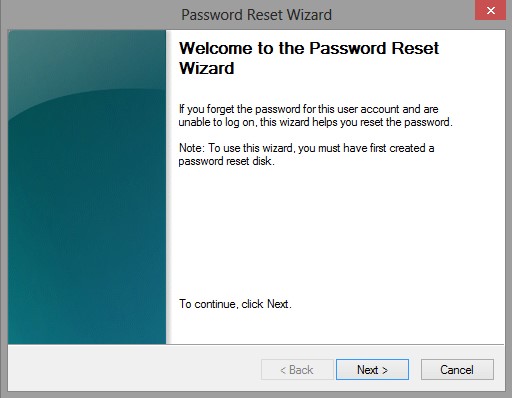 8. Key in the new password when prompted and confirm it. Hit 'Next' afterwards. Now, enter this password to login to your Windows system.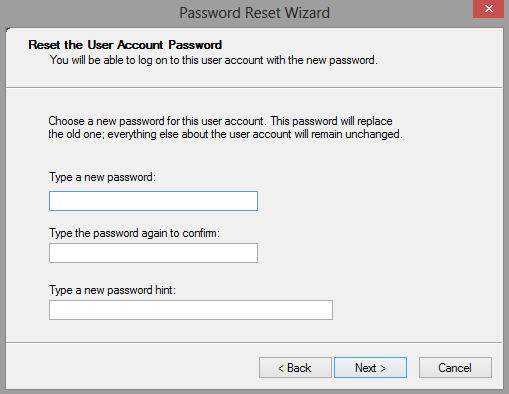 Part 2. How to Reset Windows Password with PassFab 4WinKey
PassFab 4WinKey is an ultimate tool for Windows password reset using USB or without it as well. This USB password reset tool enables you to change, create, remove or reset forgotten Windows passwords across Windows systems. Be in a local admin password or Microsoft account password, it can reset it faster with 100% recovery rate. Moreover, it can also help you to manage other accounts easily and efficiently. You can remove an admin account or create a new account in just a matter of few clicks.
Well! After going through the brilliant features of PassFab 4WinKey, one of the most sought after password reset tool on USB, how about learning the detail process of Windows password recovery?
Step 1. Download and install this Windows password recovery tool on your computer and then install it. Launch the software and connect an empty USB flash drive to the computer for burning it.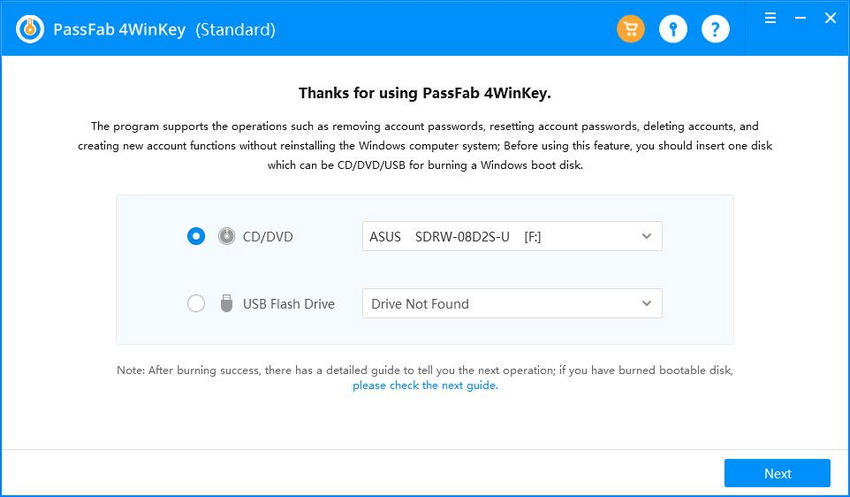 Step 2. After choosing the flash drive tap 'Burn' and wait a bit before clicking the 'OK' button. Once it's burned, eject it.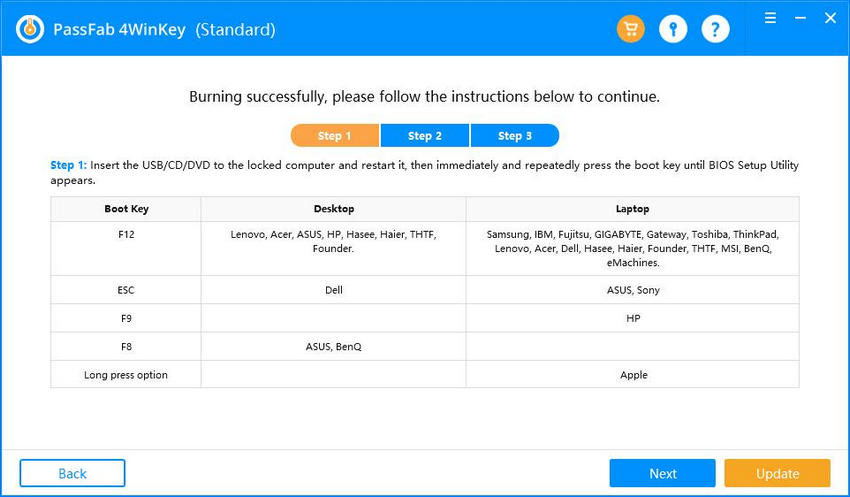 Step 3. Now comes the resetting part. Reconnect the USB flash drive to your password protected/forgotten/locked password PC and reboot it. Click 'F12' ('Boot Menu'), pick the USB disk from the list and then tap 'Enter'.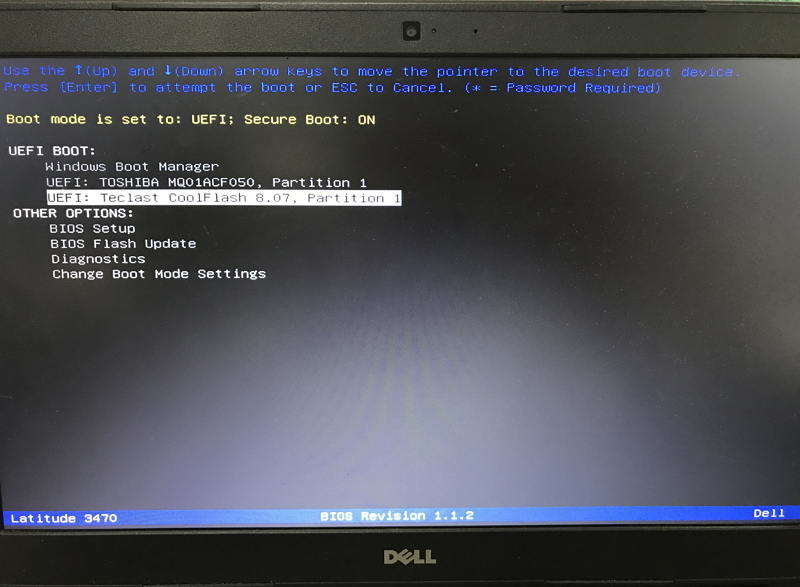 Step 4. The Windows password reset USB will then boot up and you'll the following interface will come up on your screen. To initiate resetting the password, you first need to select the desired Windows version from which you wish to reset the password of a preferred user account. Then, ensure to select the'Reset your password' option from the lower mid section of the screen and hit on 'Next' subsequently.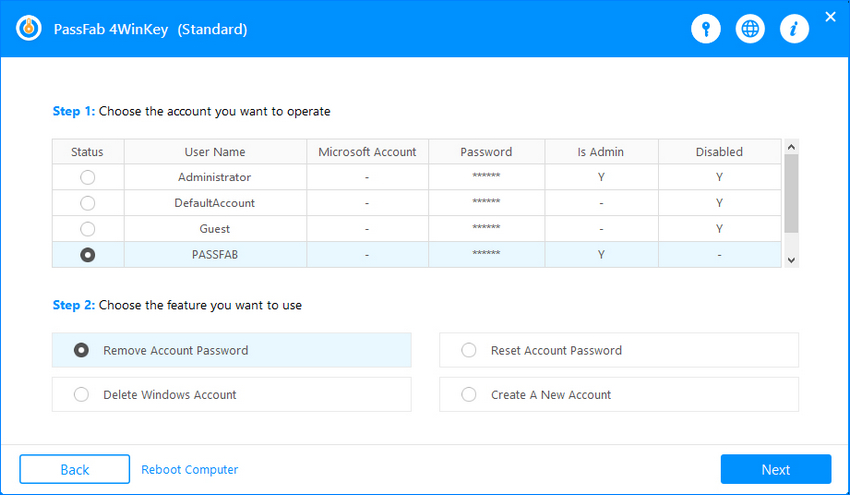 Step 5. Now, from the list of available user accounts, you need to pick the desired one. The software will then automatically generate a random password and display it on the lower mid section of the software window along with the selected username of the account. You must note down the randomly generated password because it is what you are going to use to login to your PC from next time onwards. Or, if you wish to punch in your desired password simply key it into the field provided and then hit 'Next'.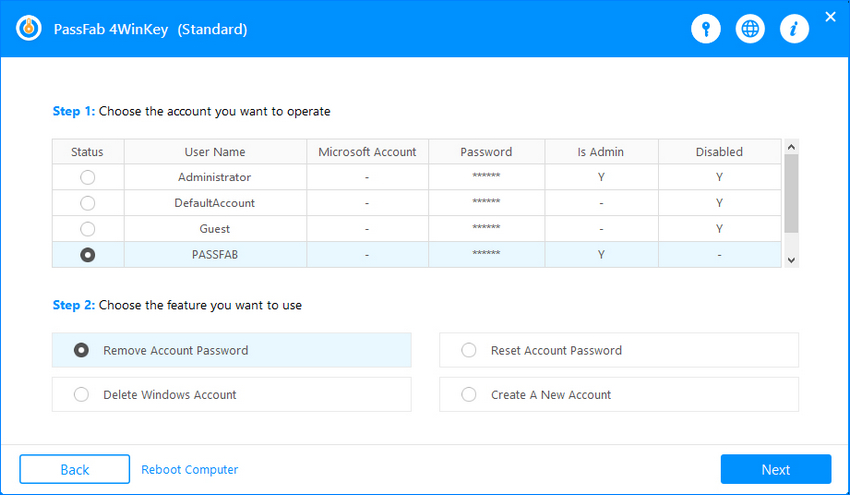 Step 6. In the end, hit on the 'Reboot' button on the bottom right corner to restart your PC. Now, you can successfully login to your desired user account with the newly set password.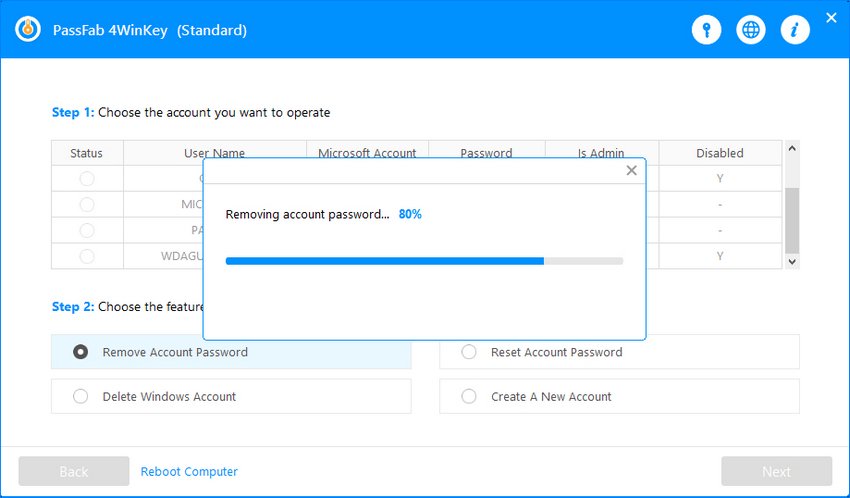 Conclusion
From this article, we have observed that to reset forgotten Windows password through USB is better managed using PassFab 4WinKey. The process is pretty easy and simple for even novice users to try and log into their computers successfully, without much technical expertise. Though, the traditional way is capable of resetting the password too, it's lengthy and involves too many technicalities to deal with. The best part of PassFab 4WinKey is it is an all-in-one solution for resetting multiple account passwords (including reset administrator password), removing an admin account or creating a new account. It also helps you to manage your other accounts effortlessly and efficiently.