"Please help me! I don't know how i am locked out of my computer, to fix it I have done lots of solutions but still nothing work please let me know any strong solution to fix this issue?"
Most of the people locked out of computer Windows 7/10/8 because they forgot their passwords, few of them try to remember it but load of work doesn't let them to remember a password. Few of them store passwords in memo, but because missing memo they are locked out. But now no more worries. We are humans; lots of accidents can happen, sometimes Microsoft locked me out of my computer. But as we all know there is a solution to every problem so read below content and fix your issues.
Part 1: How to Fix Locked out of My Computer Windows 10
These are two amazing solutions for those who used to say I am locked out of my computer Windows 10.
Way 1. Reset Windows 10 PC Password via Super Administrator Account
As we all know SAC is known as Super Administrator Account, it is very helpful and can be activated when you forgot your main account Windows 10/8 password. Do you know 90% of people are not aware of this trick?
Step 1: First you need to restart your computer.
Step 2: When login screen appear, keep pressing shift key in order to activate SAC.
Step 3: Now move to Control Panel with SAC account
Step 4: Now change the password of your locked account, and at the end save changes.
Step 5: Now restart PC, login with your locked account with new password.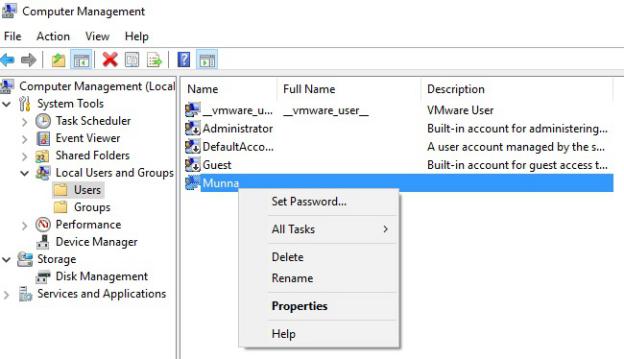 Way 2. Reset Windows 10 Computer Password with PassFab 4WinKey
If we talk about any professional tool then PassFab 4WinKey is our first choice to reset Windows password. It comes up with 100% security and performance. It has been tested to support Windows 10, Windows 7 and other lower system versions. Just in minutes it can reset or remove password. Easy to use and works fast. Here you can see how to use it:
Step 1: Open it and select Boot Media. We will prefer to choose USB flash drive.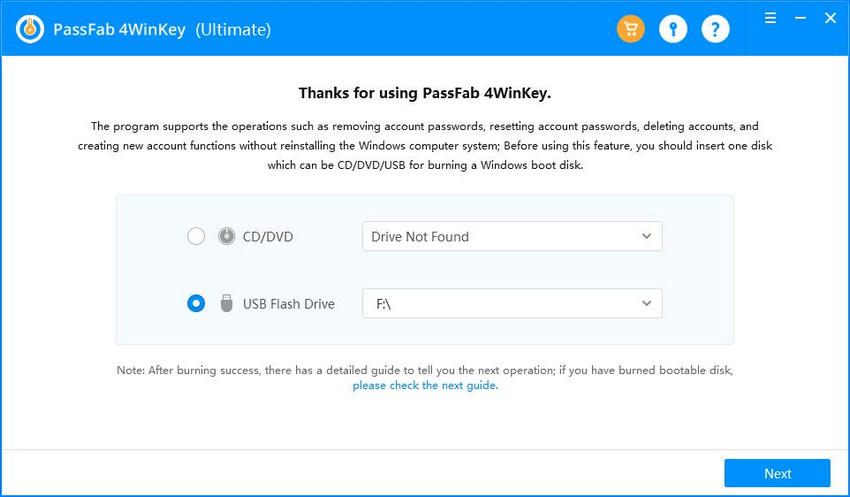 Step 3: Now burn USB.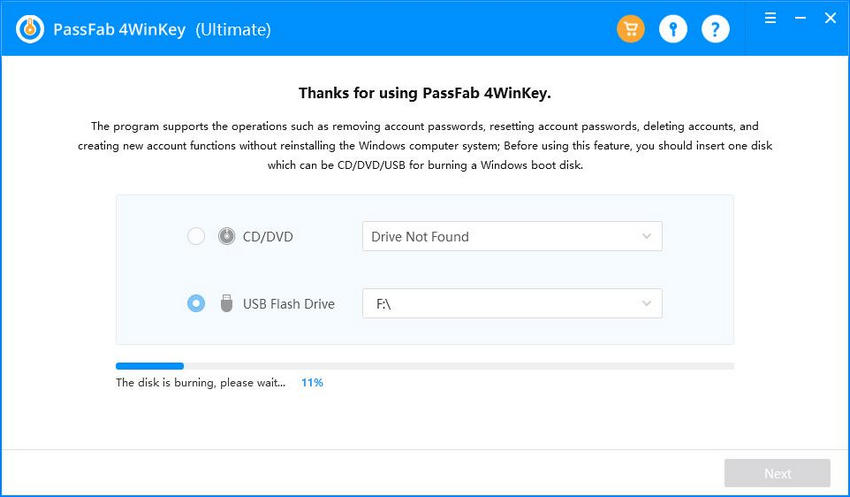 Step 4: Finally you can see that USB is burn successfully.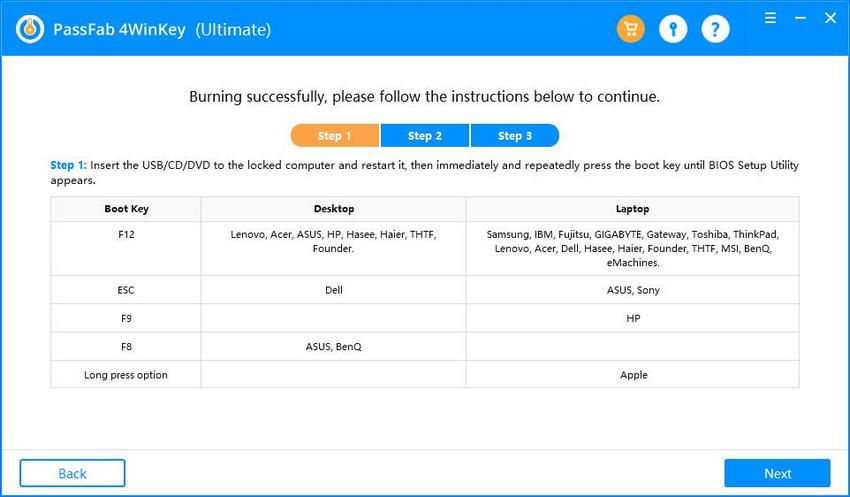 Step 5: Load USB to locked computer.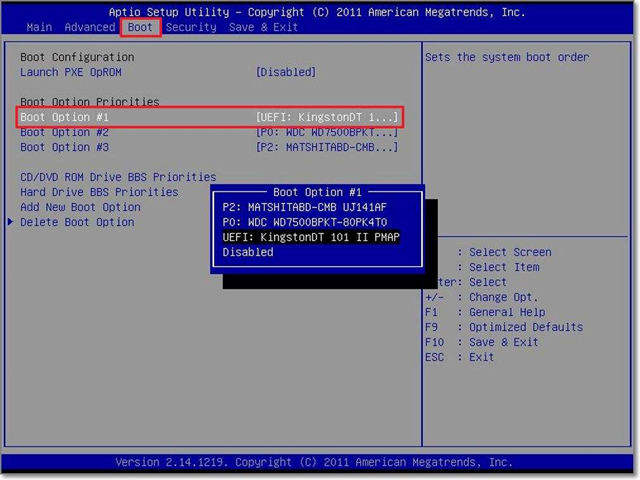 Step 6: Restart Computer and press key "F12" continuously. Choose any one Boot option from a Boot Menu.
After Boot option selection you can "choose Windows" and set a task. If you want to reset password then select reset password.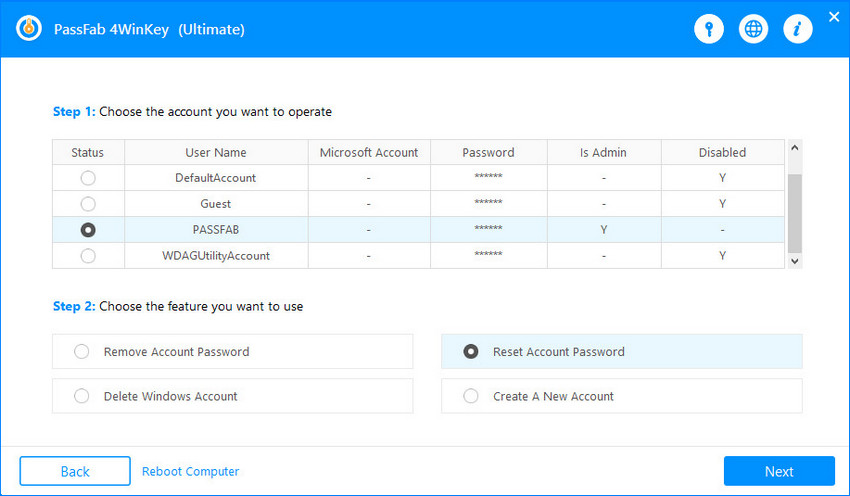 Step 7: Select User Account that you want to unlock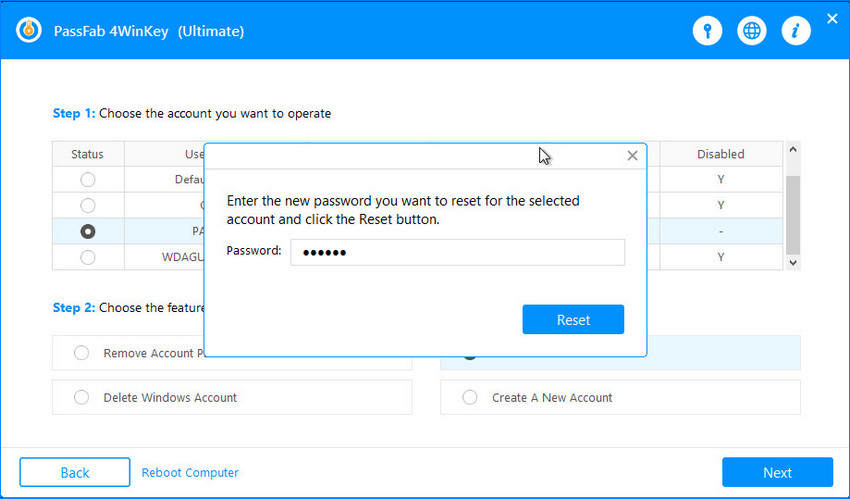 Step 5: Finally you are close to end, select "Next".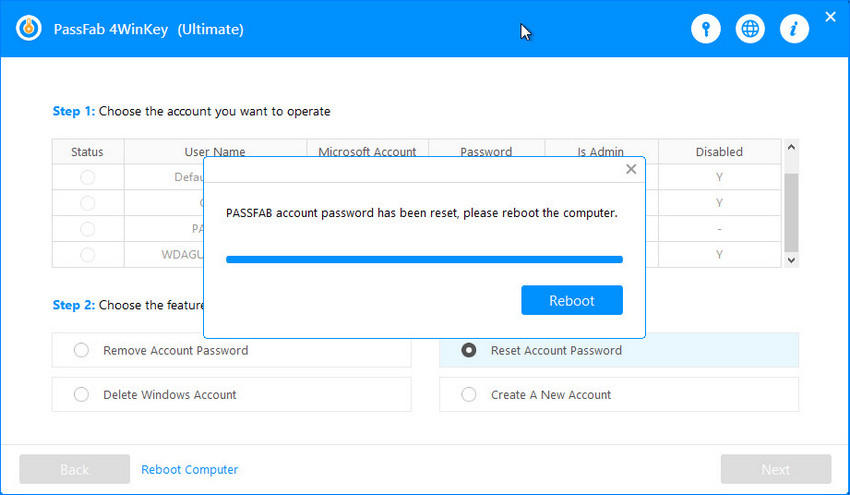 Yes! Now password can be reset easily.
Part 2: How to Solve Locked out of Computer Windows 7 Issue
If you have been locked out of Computer Windows 7 then you can fix this issue via Command Prompt. As we all know Command Prompt is a complex way to fix this issue but if you follow steps wisely then it can be the easiest way. Just 3 – 4 steps will fix this issue.
Unlock Windows 7 via Command Prompt
Step 1: First of all you need to Press F8 before Windows login screen appear.
Step 2: Now you need to select "Safe Mode with Command Prompt".
Step 3: After choosing this option press Enter.


Step 4: When Command Line Window appear, you need to type net user in the Command Prompt.
Step 5: After typing command make sure to press Enter.
Step 6: Now you will be able to see many user accounts.
Step 7: Now you need to type your locked account with a new password in the CMD. Finally, you can login with new password.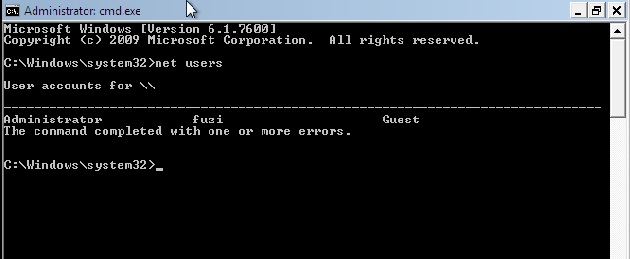 Part 3: How to Deal with Locked out of Apple Computer
Are you locked out of Apple computer? If yes, then read this, now to deal with locked computer is no more difficult. Just in few easy steps you can unlock Apple Computer.
Reset Locked Apple Computer with Another Admin Account
Step 1: You need to log-in with second admin account.
Step 2: First you need to go to System Preferences and then choose Users & Groups.
Step 3: In order to make changes in the settings, you need to click the lock
Step 4: Type admin name and password.
Step 5: Now select locked account and select "Reset Password".
Step 6: Now you need to enter new password for locked account.
Step 7: Now choose change password
Finally password has been changed for locked account now you can log-in to locked account with new password.
Summary
Well if we talk about the summary of this article then you came to know that this Article covered different solutions to solve the locked computer issue. You will also find a professional Windows password reset tool - PassFab 4WinKey, that not only removes password but you can reset it too. So in case of forgotten password it must be your first choice because of high recovery rate. If you find this guide helpful then share this Article to others too and make sure to subscribe or bookmark us for more updates and informative Articles, soon we will come up with more.