Several users of Microsoft Excel experienced some issues with the Excel file not opening. If you are dealing with a similar kind of issue, you have just come to the right place. There are times when your important Excel just won't open at right time. Sometimes, even after a double-clicking on the Excel file, you can see the Excel is opened but the file isn't opening. In short, the program is launched, but all you can see is a blank white screen. The Excel file not opened completely issue is here for you in this case. In the below article, you will get to know different yet simple solutions for Excel not opening problem.
Method 1: Uncheck the Ignore DDE Box
Majority of the times, and the most common one, the reason behind Excel file does not open problem is because you have selected the option "Ignore other applications that use Dynamic Data Exchange (DDE)." What DDE does is: once you double-click, it sends a message to the program. This procedure further gives instructions to open the double-clicked file by you. Follow below steps to uncheck the Ignore DDE box.
Step 1: Open Excel. A news file will be opened. Now go to File >> Options.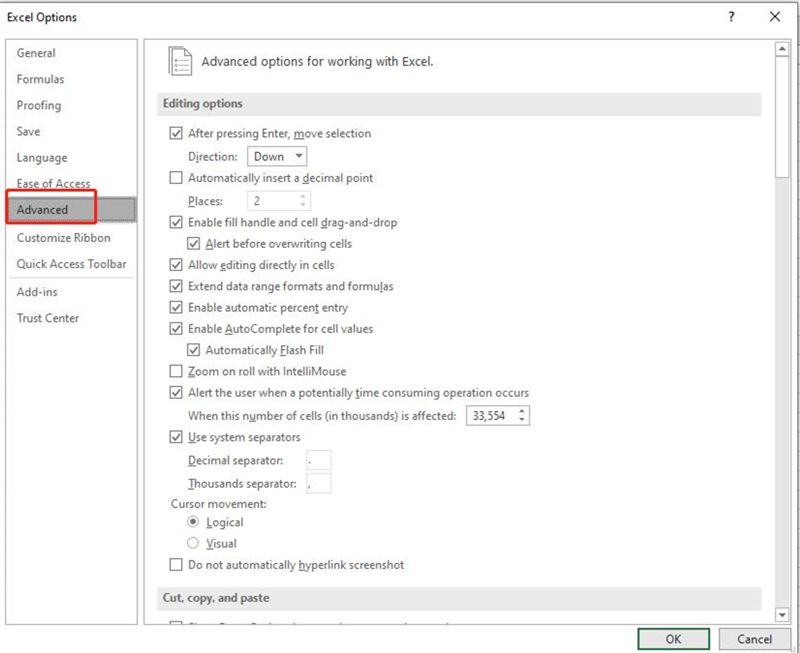 Step 2: Herein, you will get Advanced option. Enter this option. Find General tab wherein you will find "Ignore other applications that use Dynamic Data Exchange (DDE)" box.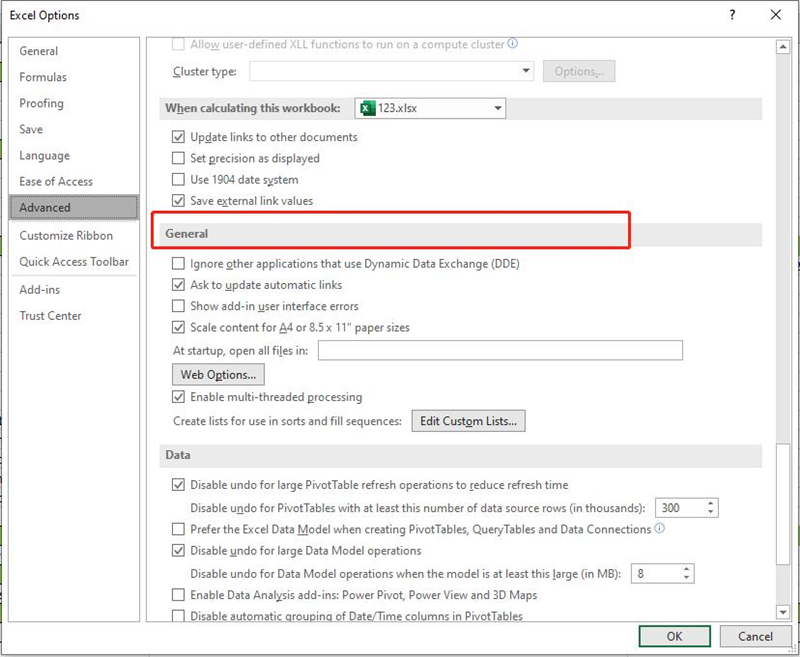 Step 3: Uncheck the box before "Ignore other applications that use Dynamic Data Exchange (DDE)." To save the made changes, click on Ok.
This is necessary because if you select to ignore, Excel will ignore every DDE instruction that is sent from other programs. Hence, it won't open the file you've double-clicked on.
Method 2: Reset Excel File Associations
There is a probability that the Excel File Associations settings are been altered; and hence, your excel file will not open. Try resetting these and check if the Excel opens after the reset. Follow below steps to do so.
Step 1: Right click on Start button.
Step 2: Now go to Control Panel >> Programs >> Default Programs >> Set your default programs. Here a search will be done for your default programs.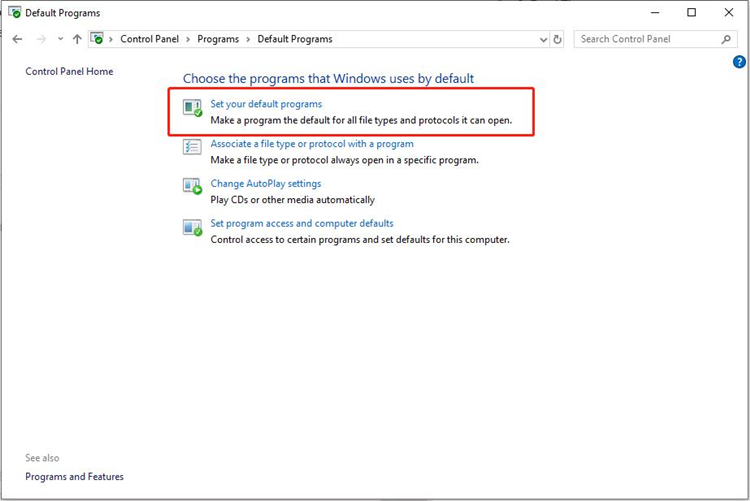 Step 3: Find Excel in the displayed list and click on it. Now click on the option "Choose default for this program". After this, Set Program Associations screen will be displayed.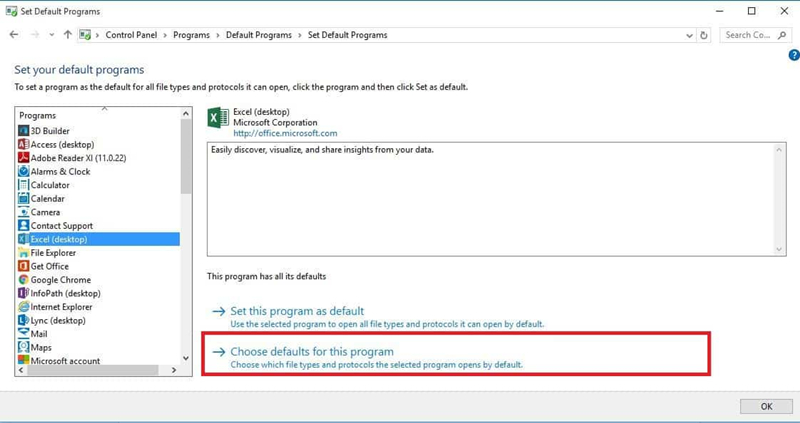 Step 4: Check the Select All box and click on Save >> Ok. You have now successfully reset Excel File Associations settings.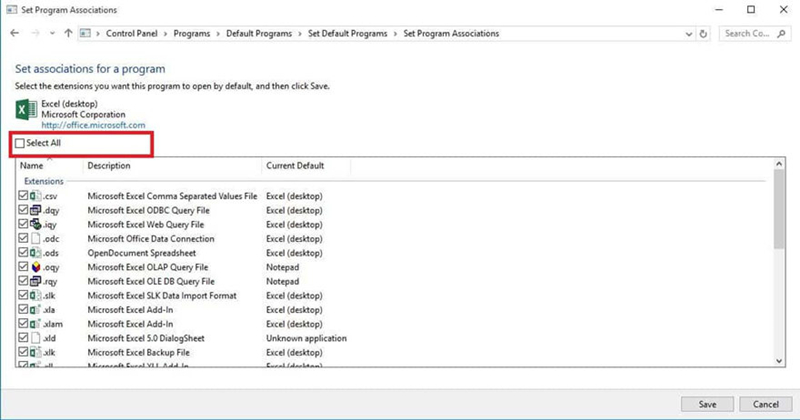 Method 3: Repair Microsoft Office
So instead of your file, maybe Microsoft Office is dealing with some of the other issue, and hence it is the reason behind Excel file not opening on double click. Follow the below steps to solve the Excel will not open problem.
Step 1: Right click on Start button. Now go to Control Panel >> Programs >> Uninstall Programs >> Microsoft Office.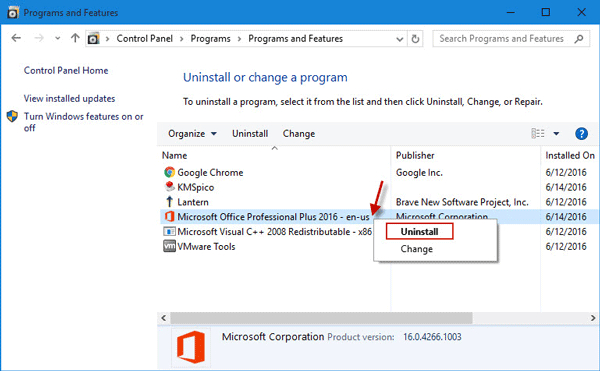 Step 2: Click on Microsoft Office. Now select Change >> Online Repair >> Repair. With this, your Microsoft Office will be repaired and all the bugs within it will also be eliminated. Do not forget to reboot your system once the repairing process is done.
Method 4: Turn Off Add-ins
Generally, the add-ins that can give problems while opening any Excel file are COM add-in and Excel add-in. It is necessary to turn off these add-ins one at a time to disable, test, or eliminate the problem. Follow below steps to do so.
Step 1: Open Excel. Now navigate to File >> Options >> Add-Ins.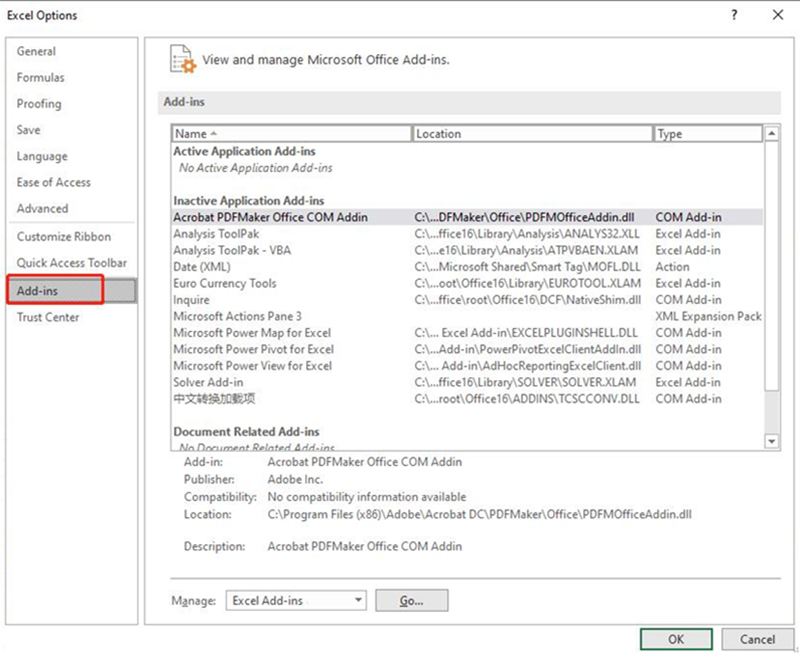 Step 2: At the bottom of the window, you'll find Manage. Select COM add-in from the drop-down option and tap on Go.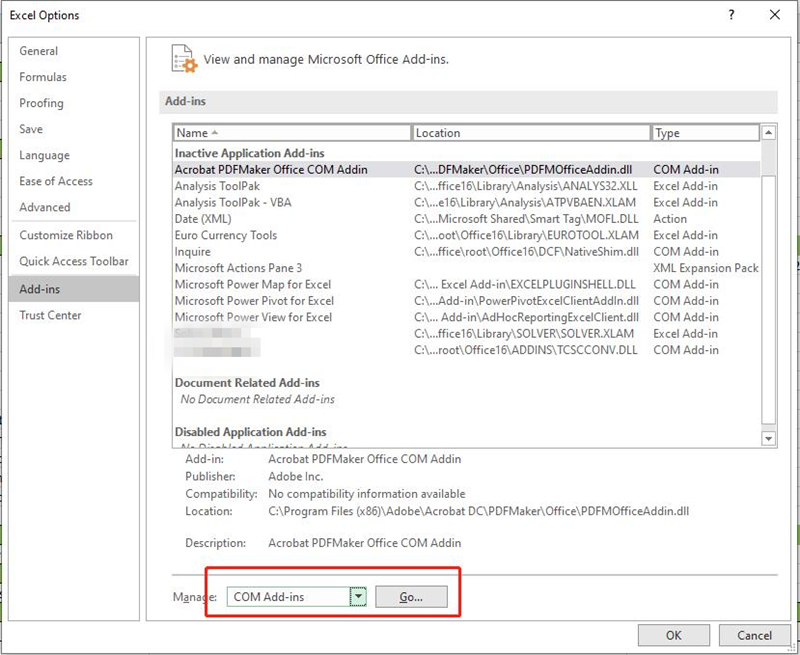 Step 3: In the opened box, clear one add-in and tap on Ok. Restart Excel to verify if the issue is solved. If the problem still persists, follow the above steps for different add-in till the issue is solved.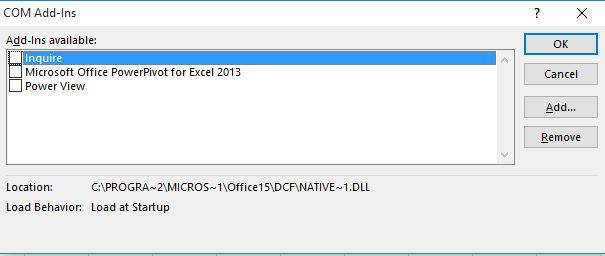 Method 5: Disable Hardware Graphics Acceleration
If you are still facing Excel file not getting opened issue, try disabling the hardware graphics acceleration. Follow below steps to do so.
Step 1: Open Excel. Navigate to File >> Options >> Advanced >> Display.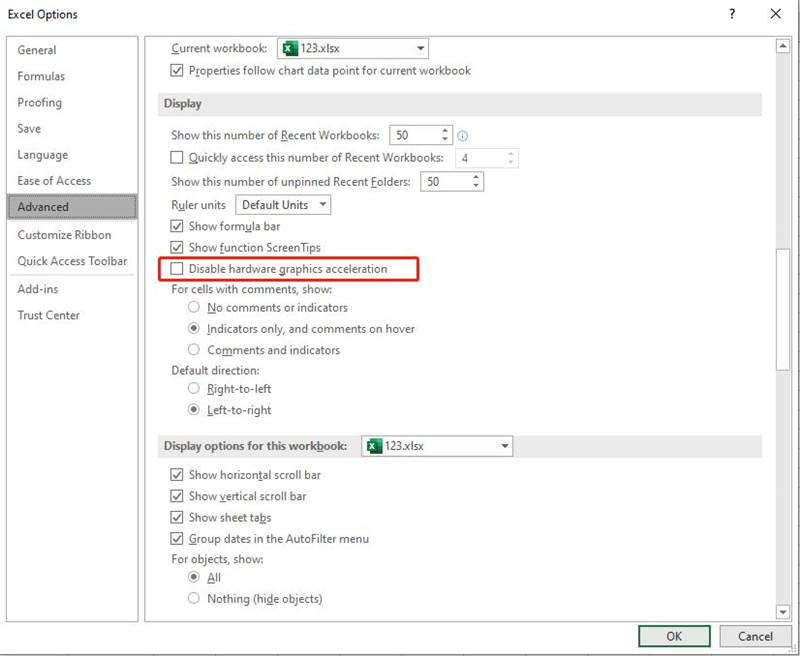 Step 2: Here you will find Disable Hardware Graphics Acceleration option. Check the box in before it. Now click on Ok.
Method 6: Contact Microsoft Support
The final solution if any of the methods don't give you success is to contact Microsoft support. It will no doubt get you out of the dilemma if your Excel file does not open. They will possibly solve your issue and may also give you the reason behind it.
Bonus Tip: How to Open Encrypted Excel File
Till now, we have seen what to do if your Excel file is not opening. However, what if your file is opened but it is in encrypted form? You seriously need to decrypt it to view the contents in it! We got solution for it too. PassFab for Excel is one of the best software to open encrypted Excel files. It aids you to decrypt the Excel effortlessly and without much strides. Cheery on the cake is—there is no data loss while decryption! Follow below steps to open the encrypted Excel file in seconds.
Step 1: First download and then install the PassFab for Excel on your system. The main interface will display Add button.
Step 2: The "Add" option will help you import the encrypted file in the PassFab Excel Password Recovery software.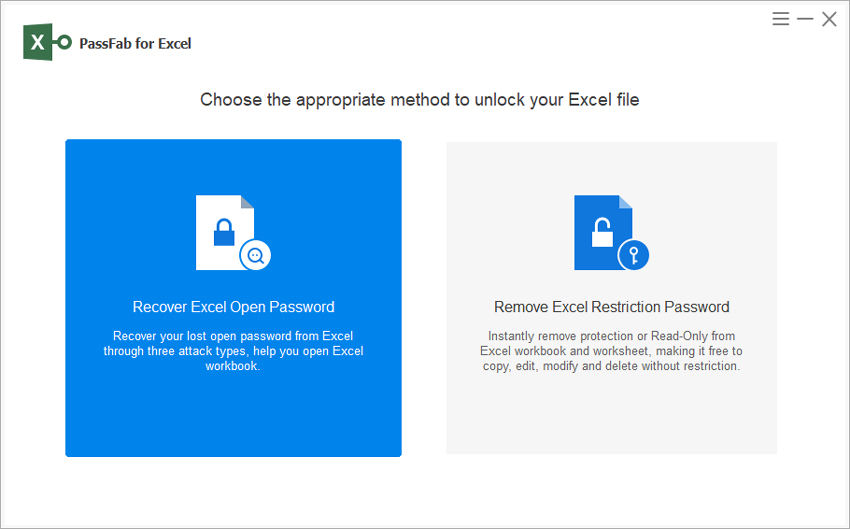 Step 3: Now go to password recovery option and tap on your target recovery mode.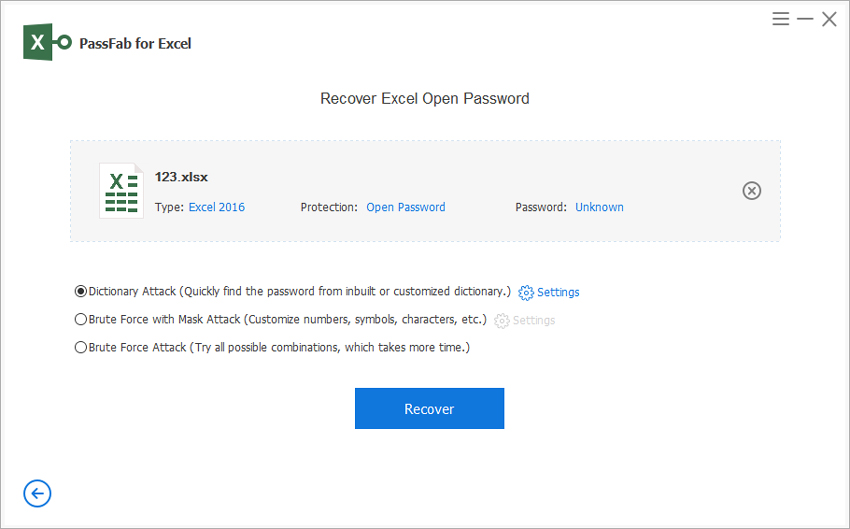 Step 4: In no time, a window will be displayed that says the file decrypt successfully. Tap on Ok.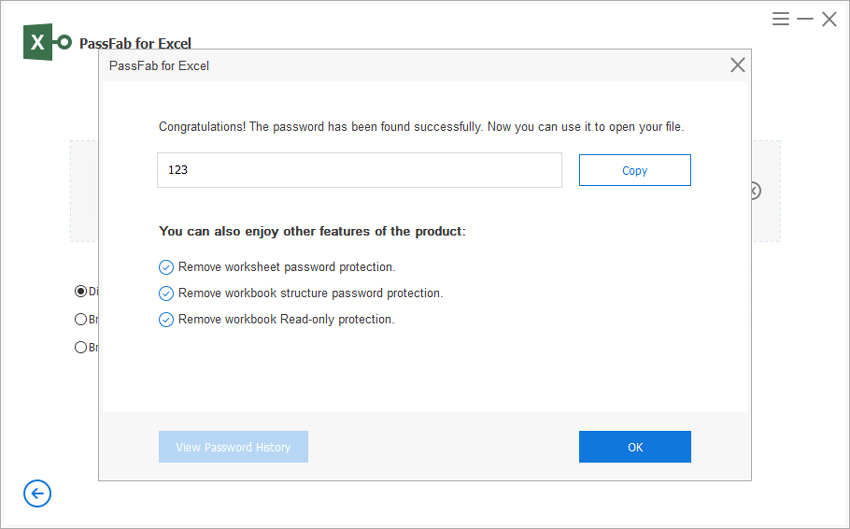 You have successfully decrypted the Excel file with no data loss. Congratulations! By the way, you can watch this video instruction about how to use it as well if you are interested in.
Summary
The above article shows different solution to deal with Excel file not opening up issue. Moreover, it gives step-wise details to use PassFab for Excel if you need to open an encrypted file with ease. We hope the solutions work for. Share your valuable feedback by simply commenting below.