How to Remove Password from Excel File
People often use a password to protect their Excel files and somehow it is easy and safe because Excel files are broadly used to save financial data and information of individuals or companies. But what will happen if you lose or forget the password for that Excel file? It will be quite bothersome as you will also lose the data that is inside that Excel workbook. It is also troublesome when you always have to enter the password when you open the file or you have to send someone Excel file after removing the password. So you need to know some Excel password remove techniques.
In this article you will get to know How to remove the password from Excel. You will be guided to remove password for different versions of Excel.
Solution 1: How to remove password from Excel when you know it
If you have an Excel document with password protection it is annoying to always enter the exact password for that file. It is also annoying because if you more than Excel files with password protection you will surely mix-up their passwords. So you had to save the passwords for each file in a separate file and keep track if you change the password. Another case is that you have to send a password protected Excel file to someone and you have to remove the password before sending it to that individual. Below are steps that you can take for Excel remove password protection. 2 Methods for different version of Microsoft Excel are explained so if you have an older version of Excel document, you can easily remove the password from the file.
Method 1: This method will guide you to remove password for Excel when the password is known. It is an easy way. Follow the steps and your Excel document password protection will be removed.
Step 1: In this method first open your Excel file which is password protected.
Step 2: A dialogue box will open asking to enter password. Enter the Password and click OK.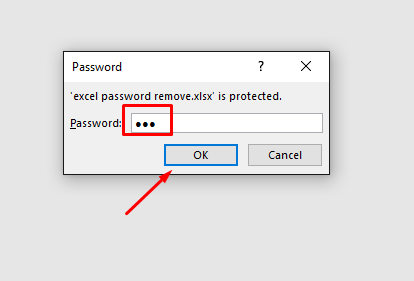 Step 3: Now click on File > Save As and select location where you want to save the excel file after removing password. If you have an older version of Microsoft Excel, click on Microsoft Office and then on Save As.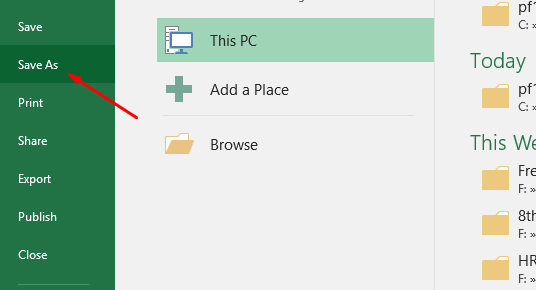 Step 4: Before saving the file click on Tools.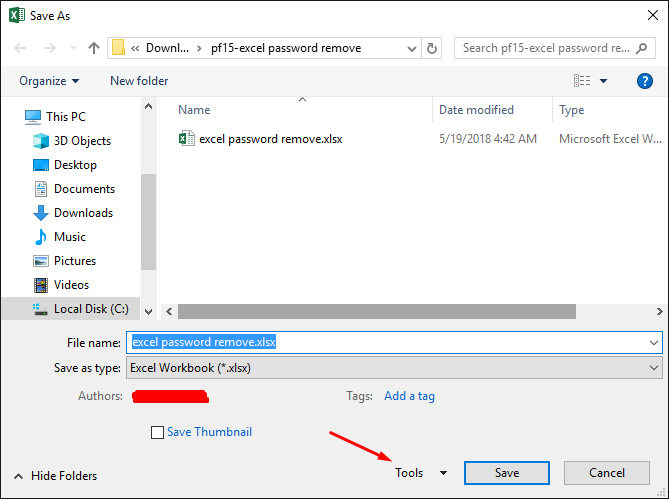 Step 5: Now in the drop down menu click on General Options.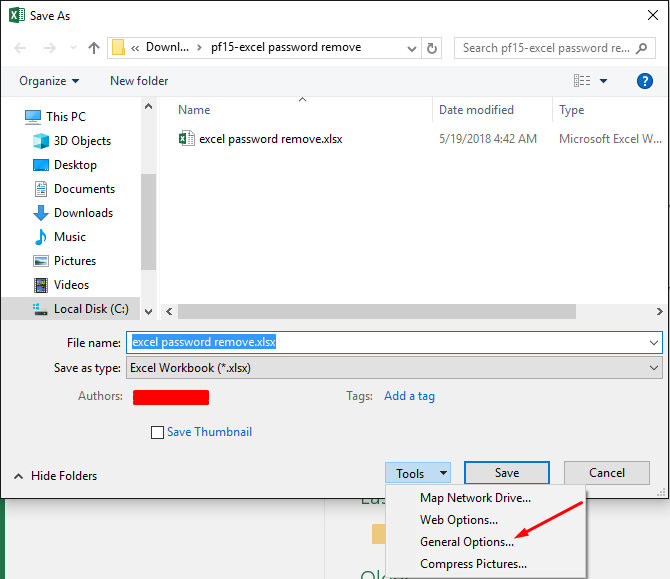 Step 6: A dialogue box will appear. There you have to clear the existing password in Password to open text box and click OK.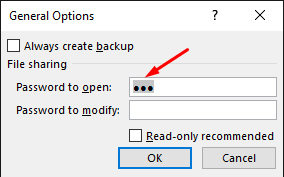 Step 7: Now save the file and you will be able to open the file without entering password.
Method 2: This is another method when you know the password but do not know how to remove password for Excel? Follow the steps and remove the password security easily.
Step 1: First open the Excel file whose password you want to remove. When you open the file you had to enter the Password.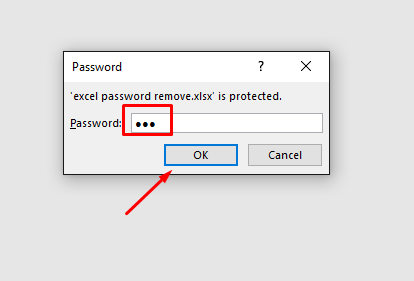 Step 2: Click on File and then click on Info.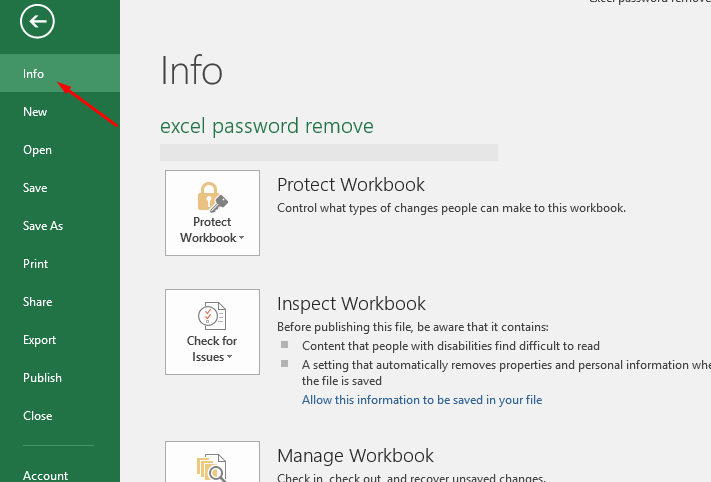 Step 3: Now click on Protect Workbook and in the drop down menu click Encrypt with Password. In older versions you will click on Protect Document > Encrypt with Password.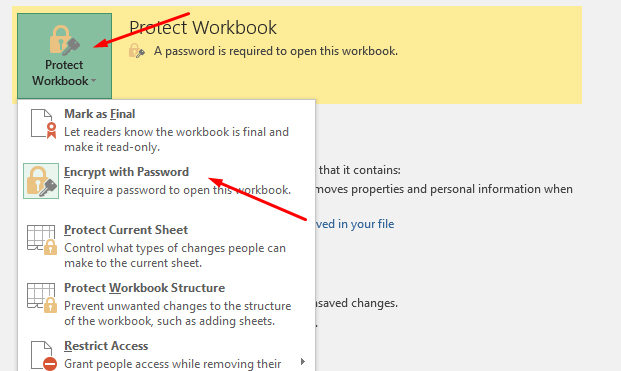 Step 4: In the dialogue box erase the Password and click OK.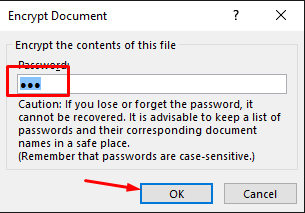 Step 5: Save the file and your Excel file password protection will be removed.
Solution 2: How to Remove Excel Password when you forgot it
So have you forgot the password for your Excel document and want to remove the password so you can access the data in the file. How to remove password from Excel? It is easy. PassFab for Excel is the tool you can use to tackle this frustrating situation. Excel Password Recovery is the best software to recover or remove the Excel password when you have forgotten or lost it. It is the quickest and most efficient password recovery software for excel. The new Excel 2016 is supported with:
You can recover Excel workbook and worksheet passwords.
In pro version you get speed Excel password crack with multicore CPU and GPU acceleration.
Online service provided.
It supports all the versions for example Excel 2016, 2013, 2010, 2007 and lower.
So this software is all in one package for your problems. It provides 3 different attack options which are Brute-force with Mask Attack, Brute-force Attack, and Dictionary Attack. Each attack option has its own parameters and password recovering time. Following is the method to remove the password when you don't seem to remember it using Excel Password Recovery.
Step 1: Launch the Excel Password Recovery tool.
Step 2: Add the Excel document and select any decryption method. You can customize the Settings for the selected method.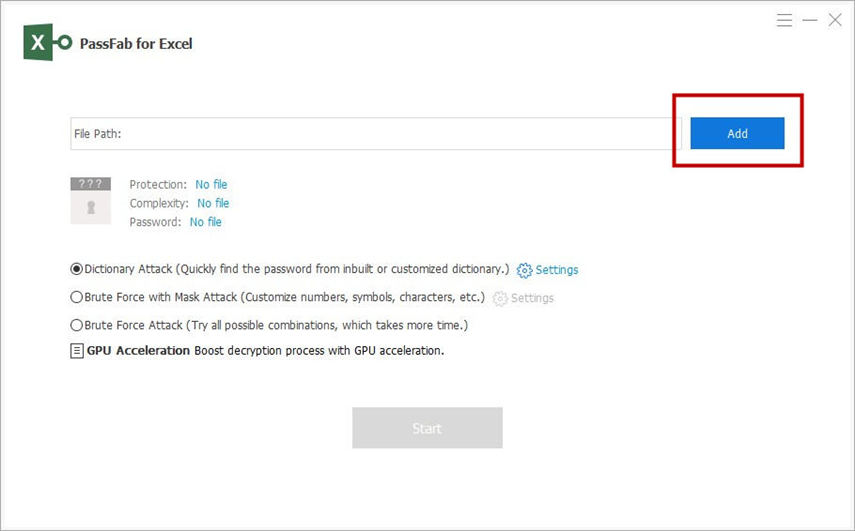 Step 3: Click on Start and the software will initiate the process to decrypt the password for the excel document. It will take time to wait until the process is completed. The duration of the decryption depends on the method selected.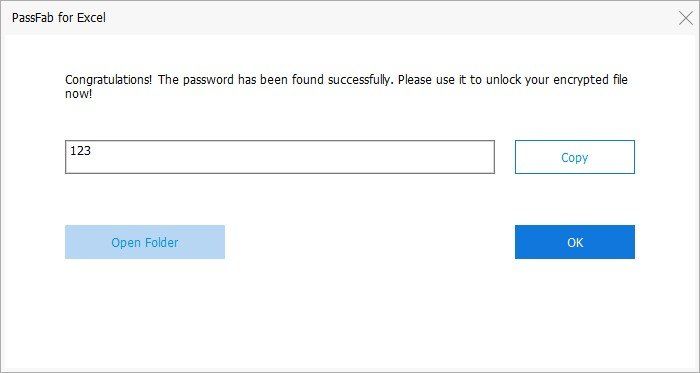 Step 4: When the process is completed, the password recovered will be displayed in the dialogue box.
So you have now had the full knowledge on how to remove password safety from Excel whether you know the password for the document or you have forgotten or lost it. These methods are easy and simple and you can remove the password without any problem. Also, the PassFab for Excel is the best choice for people who have little knowledge of computer. It has user interactive interface and is easy to use.