We always set passwords to the spreadsheets that contain our sensitive information so that no one can edit or delete them without our permission. But what if we forgot our password? How do we edit our file without any sort of trouble? In the following article, we will be discussing some simple steps to easily access your file if you forgot Excel 2016 password.
It is not very easy to recover an Excel 2016 file if you have forgotten the password for it. You may have tried different techniques for it. Here are some of the easiest ways to access your Excel file for which you have forgotten the password.
Way 1. ZIP software
This method is used only when the structure of your Excel sheet is being locked and you want to do some editing in it but not if you have forgot password for Excel file 2016. For implementation, find the locked Excel file you want to edit. When you find the file, change the extension to .zip format.


Now, extract the file at any particular location and it will create a new folder containing your file.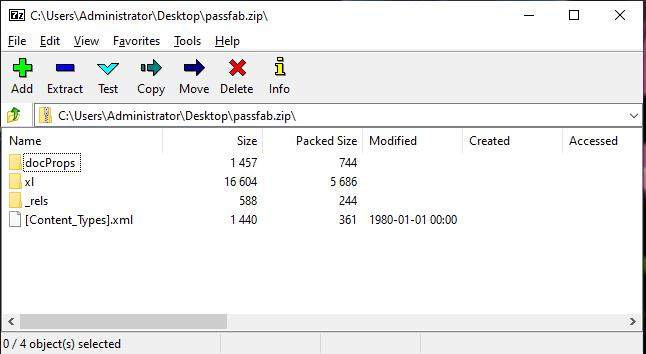 Right click on your file and select "Edit". A list of information for the locked file will be shown in the form of XML in the notepad.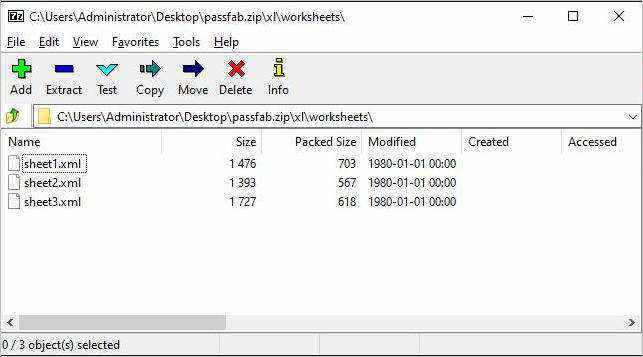 If you are using Windows, Press Ctrl + F and then write "Sheet Protection" or if you are using MacOS, then press Command + F and then write "Sheet Protection". Delete every single entry containing the keyword Sheet Protection in it, save the file and close Notepad.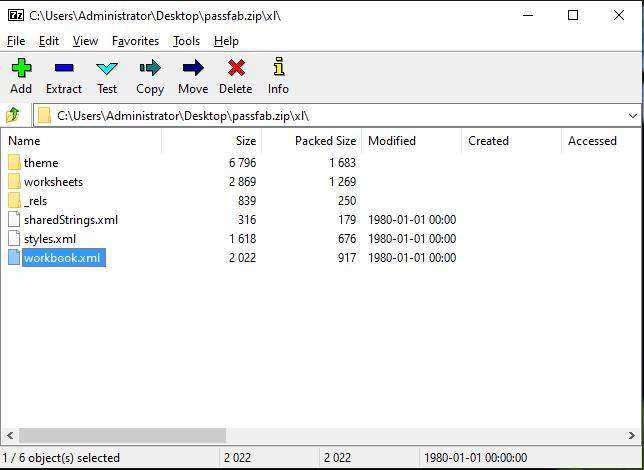 Now, if you have an edited file, paste that file into the zip folder and it will replace your original locked file. Finally, revert back the extension to .xlsx and your zip file will be converted to Excel file. Load the file and you will be able to edit the Excel sheet once again.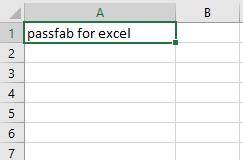 Way 2. VBA Code
If you have forgotten Excel 2016 password, you will not be able to do anything on that sheet. To get rid of a password that you have forgotten you can use VBA code. VBA stands for Visual Basic for Applications. It is the programming language for Excel. Unlike other programming languages, VBA is plain English and very simple to learn.
Now, to remove password press Alt + F11 to open the Visual Basic for Applications (VBA) page. Click "insert" and select "Module" from it. A new page will be shown to you. Paste the VBA code for password remover (you can find easily on the internet) in the module. Finally, press F5 to run the code and protection will be removed from your excel 2016 file. Excel sheet is now unprotected and you can edit it.
Way 3. Free Online Excel Password Unlocker
Excel Password Unlocker is a free online software to remove the Excel 2016 forgot password functionality. If you are stuck with a spreadsheet which is protected with a password all you need to do is put that protected file into this software and the Excel Password Unlocker will rename your file by appending "_unprotected" with it. For example, if you have a password protected file with a name "MyFile", Excel Password Unlocker will rename that file as "MyFile_Unprotected" and will remove all the applied passwords on that file. Remember, Excel Password Unlocker doesn't create a copy of your file, it applies its algorithm on your original file and the file it creates with a name "_unprotected" is your original file but with a different name.
Way 4. PassFab for Excel
PassFab for Excel is the quickest and most efficient password remover for forgot password excel 2016 case. It uses Bruce Force attack to break any sort of password applied to the spreadsheet. No matter how long password length is, PassFab for Excel will do the job. To use this software you need to follow these simple guidelines. First of all, download the software, setup and run it. Open your password protected file into this software. The software provides you with two options, instant document decryption and recovers the password.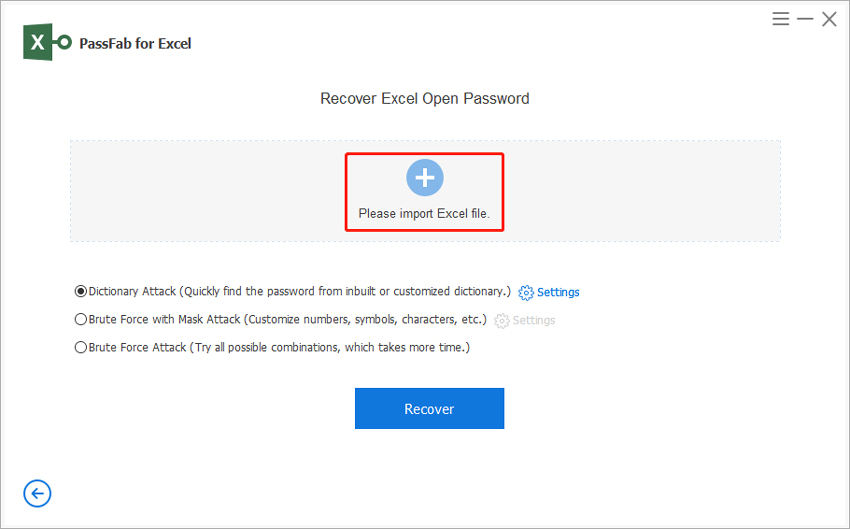 If you choose recover the password, the software starts Bruce Forcing it, but if you choose instant document decryption (recommended) which is much faster than recovering it, the software will immediately decrypt the file. Now, go where your password protected file was placed and you can find a new unprotected file there. By using PassFab for Excel you can also set a new password to the file after decrypting it.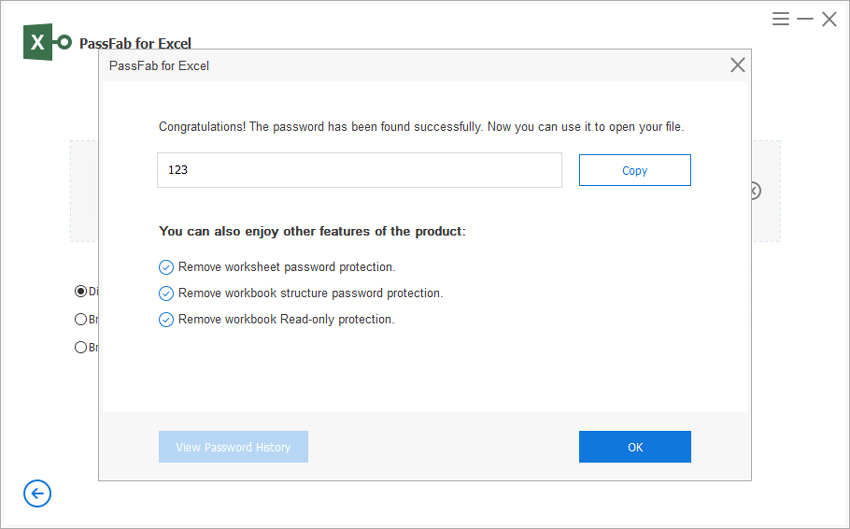 Here is a video tutorial about how to recover forgotten Excel 2016 password:
Summary
There are a lot of ways to unlock your Excel 2016 password in case you forget it. The top four solutions among them are ZIP Software, VBA Code, Free online Excel password extractor, and PassFab for Excel. By using these tools, you can easily unlock the forgotten password of Excel 2016. In case of any difficulty, you can always reach us out. We hope that the four techniques we provided above will be helpful for any sort of password protected 2016 Excel file. If you can find any other cool method for recovering a password protected excel file do let us know in the comment section and we will definitely update our post with some more useful methods. Thank you.