Microsoft Excel is the most common platform used around the globe for data entering. Every single organization uses Microsoft Excel in any case. For this number of users connected to it, Microsoft Excel has to provide the top of the line services to satisfy every user. The feature read only Excel 2013 provides a user to make their file protected by setting it to read only mode. But once a user sets the mode to read only and apply some validations on it, it is not easy for everyone to make it back into editable mode. In the following article, we will be discussing some ways to disable the read only mode of Excel 2013.
Ways to Remove Read-Only Mode for Excel 2013
People around the world enjoy the best services of Microsoft Excel. They feel totally safe while entering their sensitive into an Excel file. For securing the file, people apply the read-only feature on them by setting some sort of passwords on them. The issue arises when they want to make that read-only file into an editable file but they keep wondering about how to disable read only in Excel 2013. Here are some of the easy ways to remove the read-only feature.
1. Excel File Set to Read Only with Editing Password
When you open Excel 2013 password protected read only file, you see a prompt asking for the password. There is another option lying on another side of the prompt which says "Read Only". If you have forgotten the password for the file you can choose the Read Only option, for that, the Excel file will be opened and you can do the editing in it. But eventually, when you will save then file an error message will be shown to you saying that the file is in read only state, so you cannot make any changings to it. Now, you wonder how to remove read only from Excel 2013. It is very simple, just use the option "Save as" instead of "Save". Using "Save as" will ask you a new location and a new name for the Excel file. Entering the valid name and location will make a new file and your changings to that read only file will be made to that new file.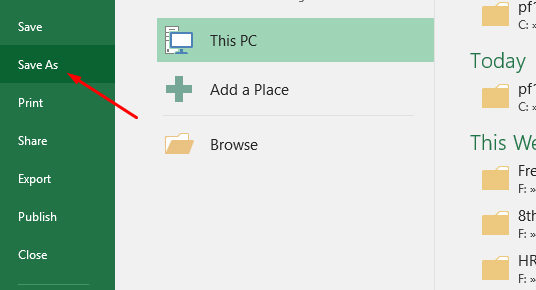 2. Set Excel File to Read Only Recommended
When you open an Excel file which is set to be read only recommended, before the file opens, it shows you a prompt asking you that the author would like you to open this file in read only manner unless you want to make some changings in it. The prompt also carries three options, "Yes", "No" and "Cancel". If you tap on "Yes", the file will be opened in ordinary way and you can make changings to it, but it won't allow you to save that file on the same location and you will have to go through the procedure we discussed above. On the other hand, if you select "No", it will disable the read only feature and you can easily make changings to it and save it where it belongs. Selecting "Cancel" will close the file for sure.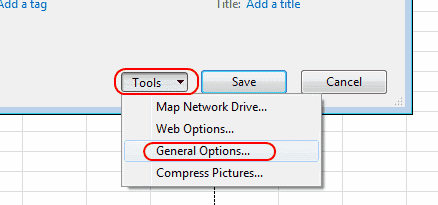 You can easily remove the read only recommended feature by following this procedure, tap on "File", select "Save As" and then select "Browse". Tap on "Tools" and choose "General Options" from there. You will be shown a prompt where you must uncheck the "Read only Recommended" check.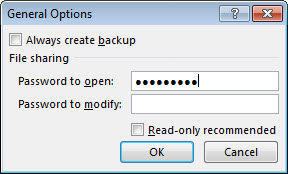 3. Excel File Set to Final
When an Excel file is set to be final, you can open the file and can easily view it. But you cannot make any kind of editing to it. The Excel file which has been set to final shows a message in a highlighted form on the top of the file, this file is set to be final. Ahead this message, there is a button, which says "Edit Anyway". If you select that option, the Excel file will be converted from the read only mode to editable. Finally, you can make any change to it and easily save it.


Extra Tip: How to Remove Excel 2013 File Password
Whenever a user makes an Excel sheet containing some sensitive information their first priority is to set password or encrypt the file. Encrypting the file helps you keeping it safe. But, if you forget the password you set for it, your file becomes unreachable. That is why, there is a special tool, PassFab for Excel, which helps you decrypt your encrypted Excel file.
There are different kinds of encryption methods offered by Excel, like, Open Password, Modify Password, Read-only Password, Workbook Structure Password and Sheet Password. This software uses three kinds of password attack to unlock any kind of a password being set to your Excel file, Dictionary attack, Brute Force attack and Brute Force with Mask attack.

To unlock your file, just simply download and install this software and then open your locked Excel file into it. Select the type of password attack you want to open your locked file with and click on "Start". The software will do the rest of the work and you will receive your unlocked file in some moments.
Summary
We have shown a lot of ways on how to make Excel read only 2013 feature go away. You can now easily access your file, whether it is password protected, recommended by the author or set to be final. We have also discussed the easiest way of decrypting your Excel file with a very powerful and easy to use software - PassFab for Excel. If you can find any other way to convert a read only file to editable, do let us know and we will look into it. Thank you.