MS office is used on a vast scale is all the firms. And one such tool among the Office that is widely used is MS Excel. Excel files are used to store data. Hence they carry a lot of importance and valuable information within them. Hence, people try to protect various Excel files by giving a password to them. One more way to protect an Excel file is letting it open in read only more. But what if you want to know how to turn off read only in Excel. This article will solve your query.
Why People Want to Disable Read Only in Excel?
Since Excel files are significant, users protect it with password or keep them in read only mode. The read only mode is used to just view the file. It does not access permission to make changes to the file. This means, you cannot edit the files and change the data. Hence, people tend to keep the file in read only mode so that it cannot be modified. But what if you need to disable read only Excel? Well, we have a solution which will let you know how to edit read only Excel sheet. Follow the below solutions to get away from read only mode.
Solution 1: Remove Read Only for Read-Only Recommended Excel Files
The read-only recommended mode can be edited. When you open such type of file, prompt message is shown asking you whether to open the file in read-only mode or not. If you wish to make changes in the file, you must click "Yes." But the main question is how to further edit the settings to save the file. Well, follow the steps given below to know how to take off read only in Excel.
Step 1: If you do not need the read only mode, click on NO when the message asks "Open as read only?" at the time of opening the file. Now, you will need to click on File. As soon as you click on File, select Save As option. Now, opt for Browse option in the menu.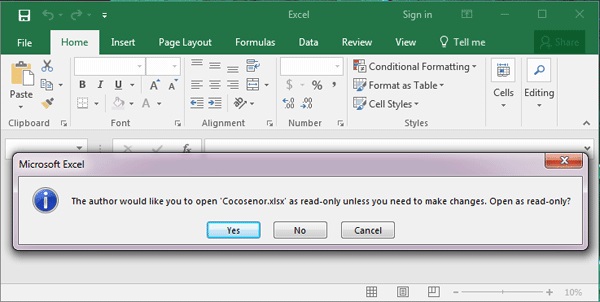 Step 2: Click on Tools in the bottom of the dialog box. Select "General Options…" after you click on tools.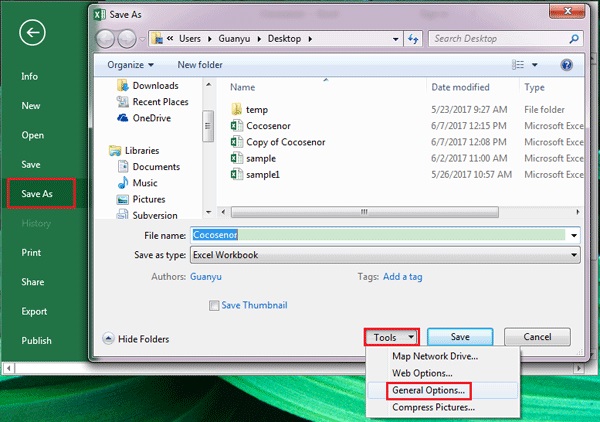 Step 3: Uncheck the "Read-only recommended" option that is checked already. Now save the settings. This will let you know how to get rid of read only in Excel.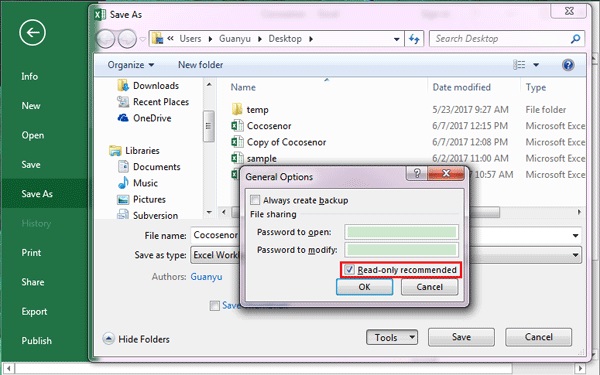 If you wonder that will this work for other file versions, then the answer is yes. This solution is applicable to all version of Excel such as Excel 2003, Excel 2007, Excel 2010, Excel 2013, and Excel 2016, and will change read only compatibility mode in Excel.
Solution 2: Remove Read Only for Marked as Final Excel Files
The files that are marked as final are meant not to be edited. Hence you cannot edit on this files. These files show the "MARKED AS FINAL" message at the top in yellow. In these files, editing, typing, proofing marks, and commands are disabled. But if you choose the "Edit Anyway" option, you might disable the read only mode. That's it. There is nothing more that you need to follow. And this process is same for all version of Excel.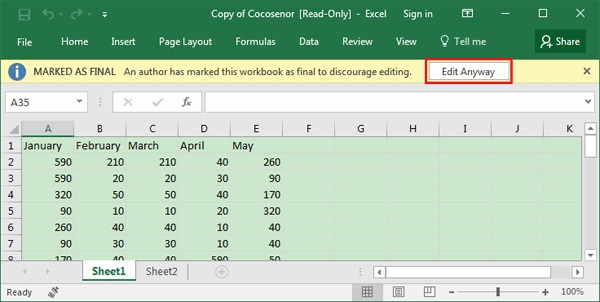 Bonus Tip: How to decrypt Excel file
But sometimes, the files are password protected. And hence people get confused as to how to remove the password. In such cases, you can always use PassFab for Excel. This software is the best tool that can help you open and break into any Excel file. This software supports all kinds of Excel version. Follow the below steps to know how to disable password of Excel file.
Step 1: Click on the Add that appears on the main interface when you run the tool and. Select the Excel file that you need to break.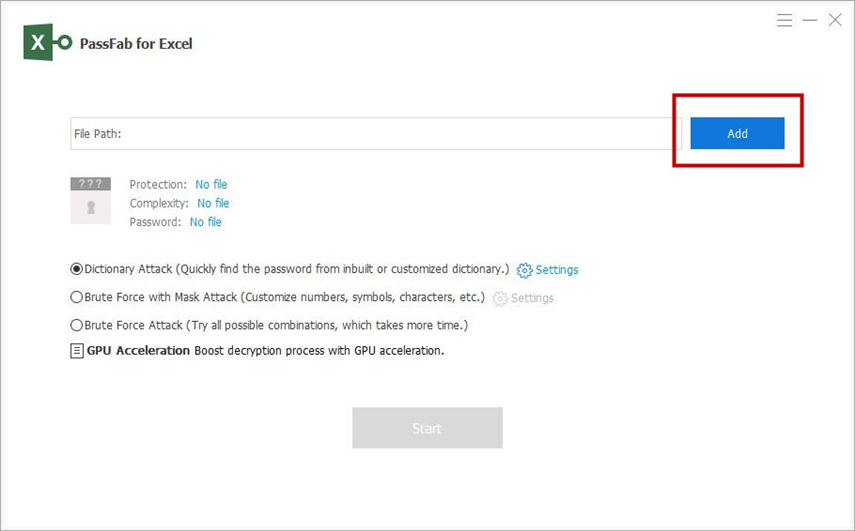 Step 2: Now, select the kind of attack that you wish to conduct on the file. The tool offers Brute-force with Mask, Brute-force, and Dictionary Attack. Change the parameters of the attack as per the type that you have chosen.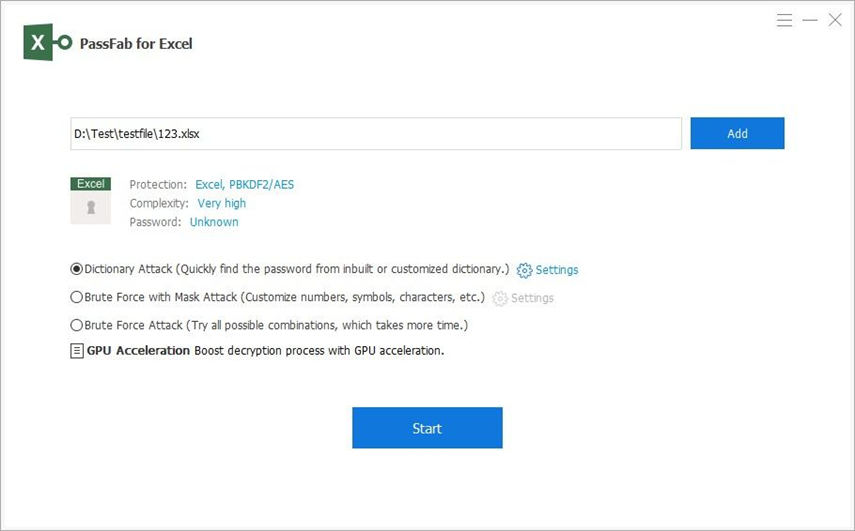 Step 3: Now hit Start to begin the process. The tool will remove the password for your file.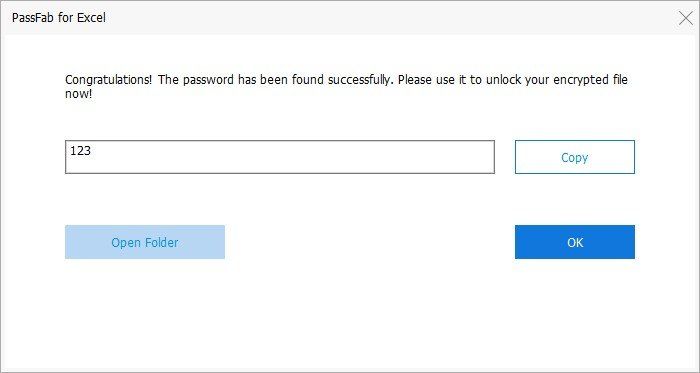 Summary
Seeing the big picture here, we just had a look at the top 2 solutions that will help you know how to turn off read only in Microsoft Excel 2010. You can either change the properties by modifying in the "General Options" or just edit the file "Anyways." In addition to this, you also had a look at the PassFab for Excel tool. This tool is used to remove password for any type of Excel file. Was the article helpful? Do you have any feedback for us? Do you have any alternate solution? Then feel free to share with us. This can be done by commenting below.