How to Unprotect Excel 2016 without Password
People protect their important and private data using password. Password protection methods are used in workplaces where data storage and analysis is done Microsoft Excel 2016 to protect their substantial records. But if you are in this critical situation where you had password protected your Excel 2016 spreadsheet and now you have lost or forgotten the password, how will you be able to get hands on the important information which you safeguard from prying eyes. You can search for how to unprotect Excel 2016 without password? When you unprotect and Excel 2016 spreadsheet, it will allow you see and modify the document without experiencing any restrictions.
Excel document password protection is weak. If you want to edit a password protected sheet but lost or unable to remember the password, you can use any of the below methods to get the job.
Way 1: Unprotect Excel 2016 Workbook without Password Using VBA Code
How to unprotect Excel 2016 Workbook without password? If you have safeguarded your workbook with a password and you accidently misplaced it or cannot remember it, you can unprotect the workbook with the following macro. With this you can easily unlock the Excel workbook, just follow the steps below.
Step 1: Open your Excel file and press Alt + F11 to open the Microsoft Visual Basic for Applications.
Step 2: Now Right click on the workbook name and select Insert > Module.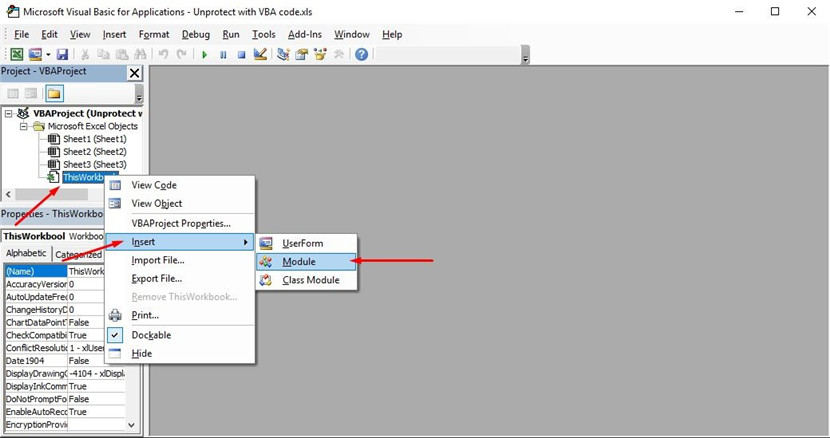 Step 3: A text box window will appear in the right pane. Copy the following code and paste it.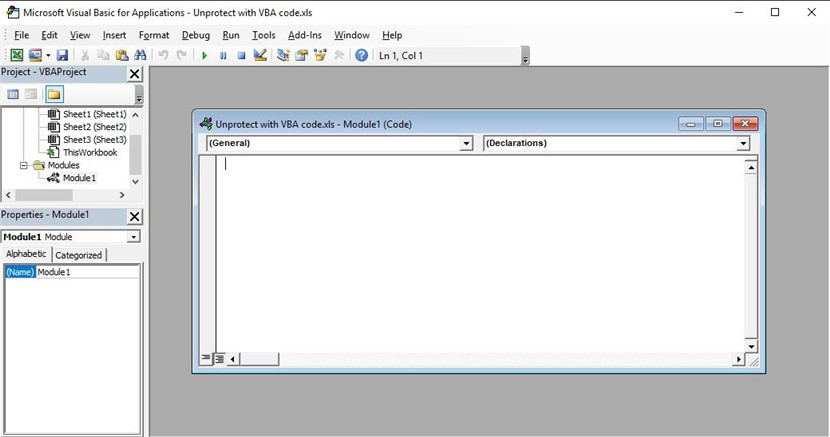 Step 4: Now click on Run button and wait for the process to complete.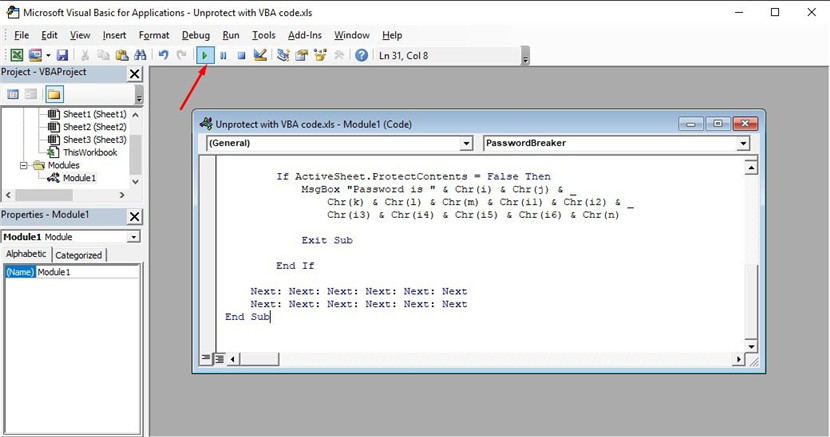 Step 5: When the code is cracked, macro will notify. The password will not be the same instead it will be combination of A's and B's. Click OK and the Excel document is unprotected.
Some points to remember:
If Excel file contain 2 or more protected sheets, run this code for each sheet.
If your Excel document version is later than 2010 then first save the document as Excel 97-2003 workbook (*.xls), run the macro, and then save it back to original version.
Way 2: Unprotect Excel 2016 without Password Using ZIP
If you are not comfortable to use the VBA code method there is another way to unlock excel 2016 without password. In this method you can unlock the Excel worksheets without any knowledge of password. To use this method, you must have had WinRAR or 7-ZIP application. To unprotect Excel 2016 without password using ZIP, follow the below steps.
Step 1: Right click on the Excel file and rename its extension to .zip. Click Yes to Rename it.


Step 2: Now open the ZIP archive file with WinRAR or 7-ZIP. Navigate to xl > worksheets where you can see all the sheets which were in the Excel 2016 document like sheet1.xml, sheet2.xml, sheet3.xml file. If you are using WinRAR double click on the sheet file which you want to unprotect and open it with Notepad for example sheet1.xml.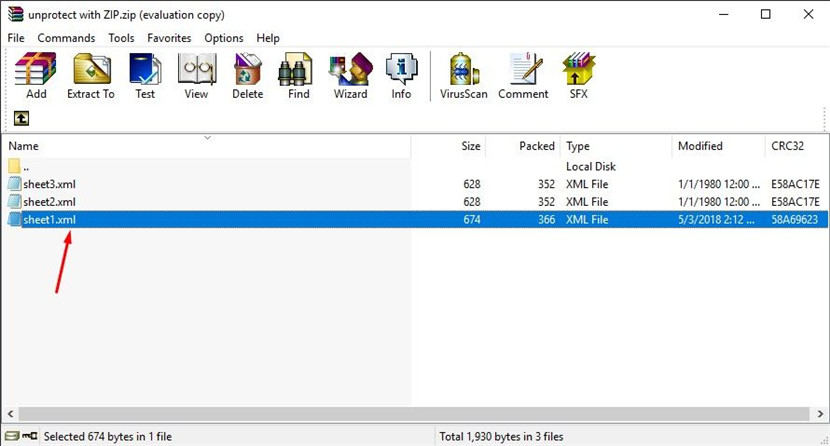 Step 3: Now simply delete the whole tag that start with sheetProtection and save the file and close it.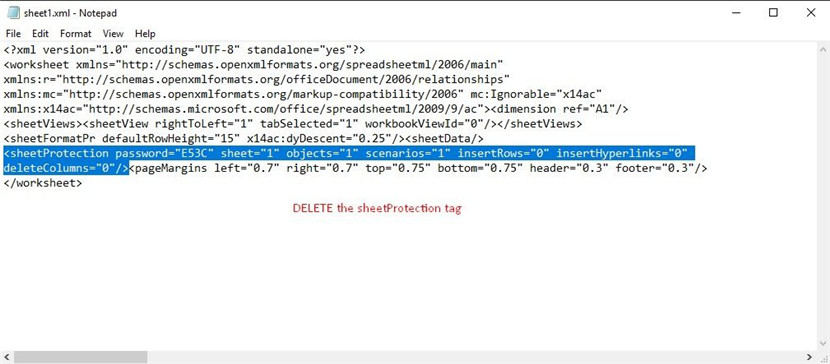 Step 4: Click on Yes if a prompt asks to update the file in the archive.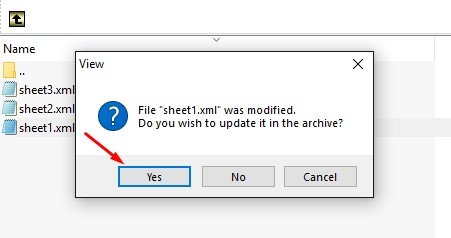 Step 5: Now rename the ZIP file back to the *.xlsx extension. Now when you will open the Excel document you will see the that worksheet will be unprotected. You can open it and edit the sheet without any restrictions.
Way 3: Alternative - Copy Protected Excel Contents to Another Worksheet
There is alternative with which you copy protected Excel file contents to another worksheet and then save that copied file. This is an easy way because you do not have to go through the steps on how to unprotect Excel sheet without password 2016. In this substitute method you unlock an Excel sheet which was secured with password, by copying the entire data in the protected worksheet to a new sheet. Here are the simple steps to do this.
Step 1: Open the Excel 2016 document and open the worksheet which is password protected.
Step 2: Select the cell A1, and press Shift + Ctrl + End. With this you will select all the used cells in the worksheet.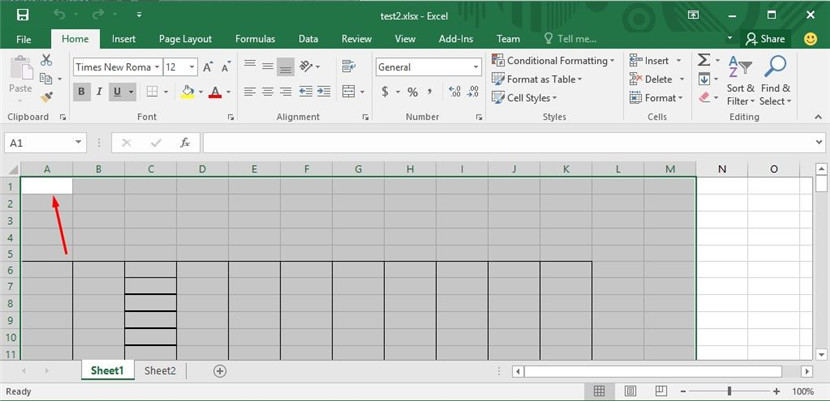 Step 3: Press Ctrl + C to copy the selected cells. Or simply Right click on the cell and select Copy.
Step 4: Now create a new worksheet. You can do so in the same Excel workbook or in a separate workbook. If you are creating the worksheet in the same workbook, you can press Ctrl + N or click on the + Sign below.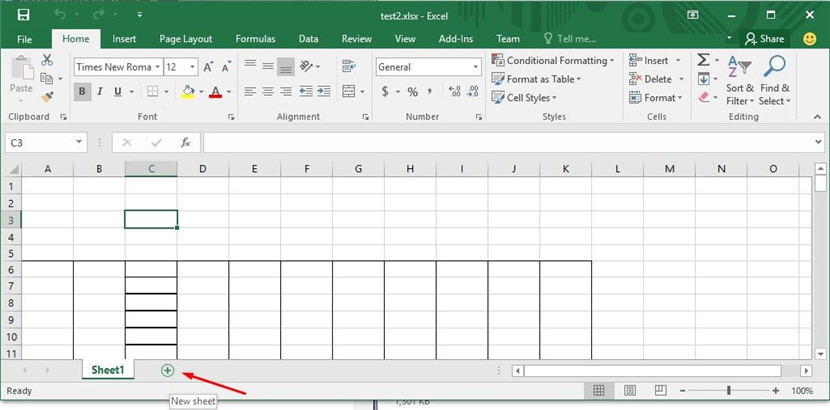 Step 5: In the new blank worksheet again select the cell A1 and the press Ctrl + V to paste all the content in the new worksheet.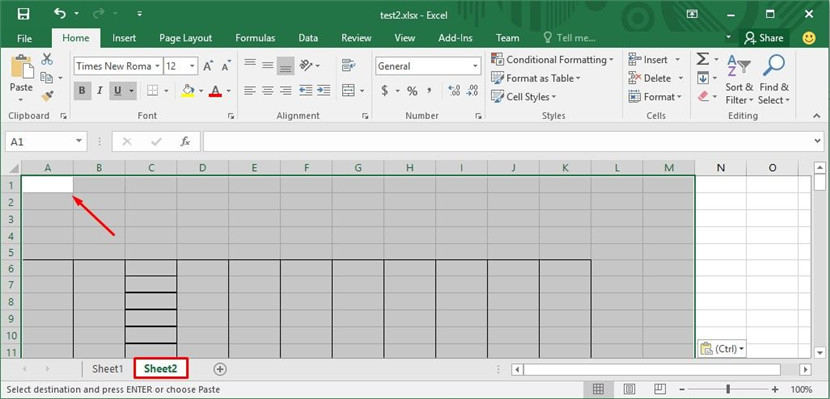 All the content is now copied in the new worksheet which you can use without any preventions. This method will not work if Select locked cells and Select unlocked cells actions are blocked in the protected sheet. Also if there are external links in the worksheet from which you copied, you may have to rebuild those links.
Extra Tip: How to Recover Excel 2016 Password
If you don't seem to remember or misplaced the password for your Excel 2016 file, you do not have to worry because you can easily unlock the password using PassFab for Excel software. This fantastic tool is a solution to all Excel passwrod loss problems and support any Microsoft Office Excel version.
You can use it when you:
Forget MS Excel file password.
Lose MS Excel document password.
Want to read contents in password protected Excel files.
Your Excel Spreadsheet password doesn't work.
It provides three types of attack to recover the password which are:
Brute-force with Mask Attack: In this attack, possible password length and character settings are set to recover the target password with less time.
Brute-force Attack: This method is thorough and try all possible combinations of characters and symbols which also takes considerable time to find MS Excel password.
Dictionary Attack: In this method, lost password is recovered through making password combinations available in built-in or self-created dictionary.
So if you do not remember the password and want to open the Excel 2016 worksheet you can use the Excel password recovery tool. Here is the guide to open the Excel 2016 file without password.
Step 1: Open this Excel password recovery tool click on Add to import the Excel file you want to open.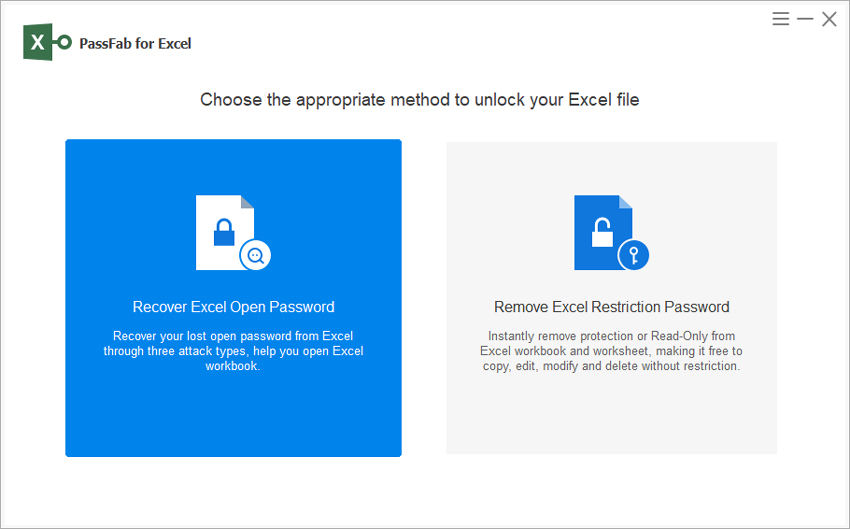 Step 2: Now select the Attack type and set parameters accordingly. There are three types of attacks which are Brute-force Attack, Brute-force with Mask and Dictionary Attack.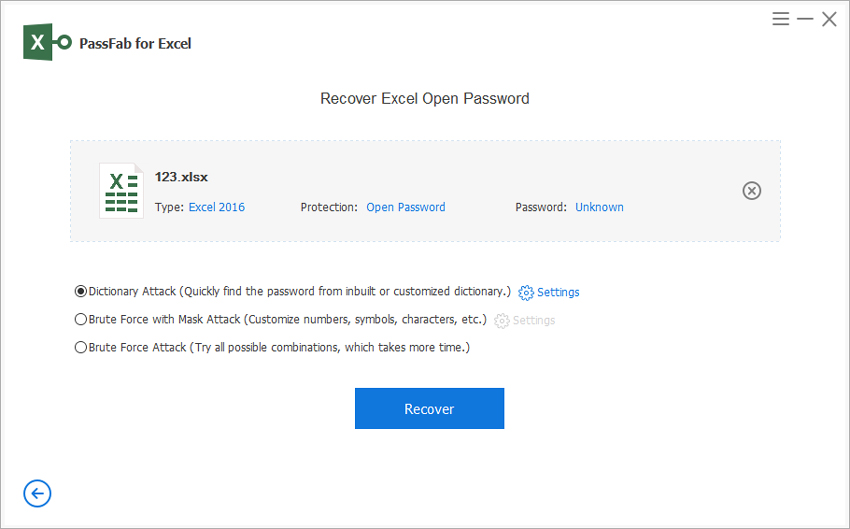 Step 3: Click on Start to recover or remove password from Excel 2016. Finally you can easily open the file with the recovered password.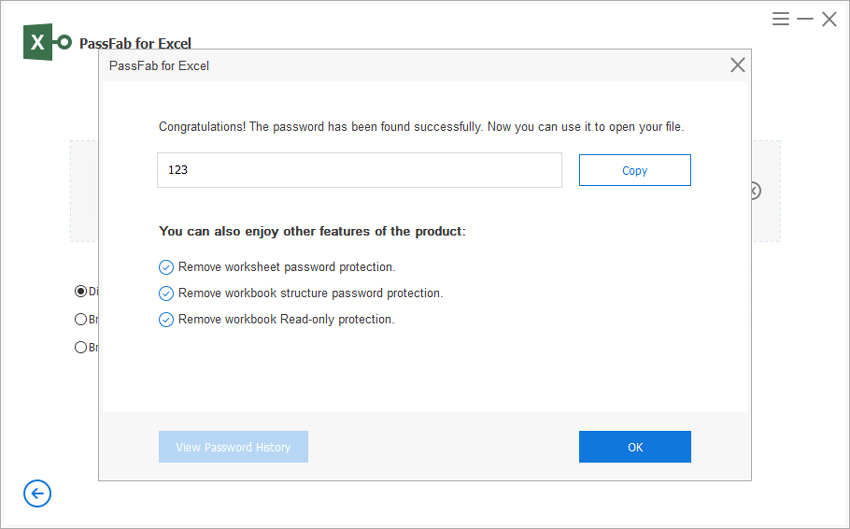 Here is a video guide about how to unprotect Excel 2016 password by using this excellent Excel password recovery tool:
Conclusion
So now you have been guided with all the methods which can be used to unprotect Excel sheet without password 2016. This is helpful because when one has accidently lost the password, he or she can see and work on the data again by using any of the above approaches. Also there are some Excel 2016 password recovery tools which can be used to bypass or unlock the password of Microsoft Excel for you. They provide many methods to unprotect the Excel 2016 workbook.