Losing an Excel file can be very painful as it takes a lot of time for anyone to write all the information again. Excel is the world's most used data entry software. With a huge number of users connected to it, Microsoft understands the pain of losing data. For that, Microsoft provides a lot of easy features through which you can recover unsaved Excel 2016 file.
Part 1: Why We Want to Recover Unsaved Excel 2016 File?
People put all their important information in their Excel files as they consider Excel to be the safest software that can hold their precious information. But, what does a user do if he/she forgets to save the Excel file before closing the file or he/she lost the file because the file closed unexpectedly or a power failure, it becomes very hard for him/her to recover it as the information that was entered in the file was important. Although Microsoft tries to help in their best way so that a user can recover their lost file, but if none of those tactics work then the user has to write the file once again manually.
Part 2. How to Recover Deleted/Lost Excel 2016 File
People wonder how to recover Excel file not saved 2016. It is not very difficult as Microsoft tries to provide every best possible way to recover the lost or deleted file for Excel 2016. To recover unsaved Excel file Mac 2016, you just need to follow these simple steps.
1. Recover from within Excel
Microsoft Excel knows exactly how much painful it is to lose a file that you were trying to edit for some time. For that, it offers a recovery method that you can access with in the Excel 2016. Microsoft Excel 2016 tries to auto save your work while you keep on writing your file, and if the file is closed unexpectedly there is a chance that it will be saved automatically by Excel. To recover your lost file within Excel you need to follow these steps.
Step 1: Open Microsoft Excel 2016 once again.
Step 2: There will be a heading "Recovered" containing a folder with some recent recovered files.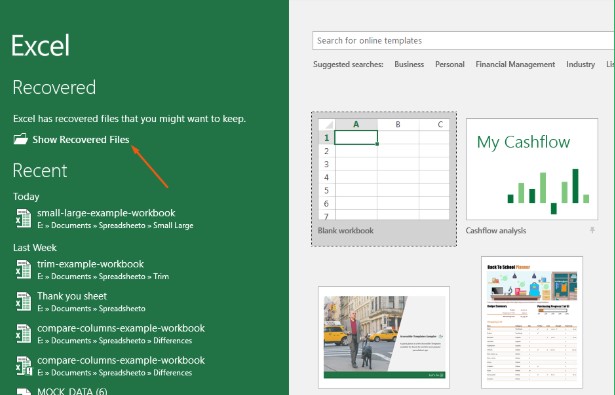 Step 3: Open the folder and try to find your file that you lost while writing.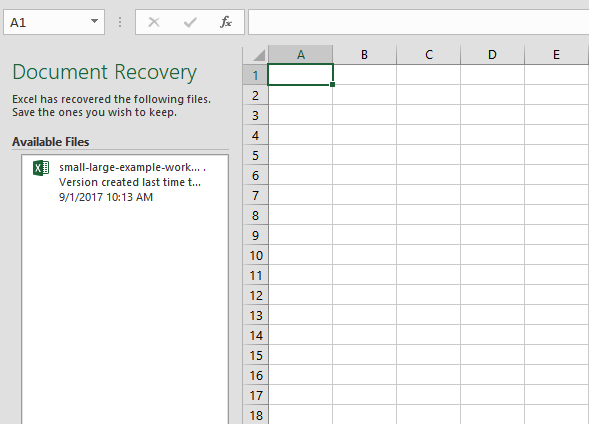 Step 4: If not all, you may find some data of your lost file.
2. Check for Temporary Files
If you have made changes to your Excel 2016 file and couldn't save it before the file closed, you might lose all the changes that you made to your file. To recover Excel file not saved 2016, follow these simple steps.
Step 1: Open the Excel 2016 file in which you made changes.
Step 2: If you can't see your changes then it means that you didn't save your file before closing it.
Step 3: Click on the "File" option and select "Info" from it.
Step 4: Select the option "Manage Workbook" and "Recover Unsaved Workbooks" from it.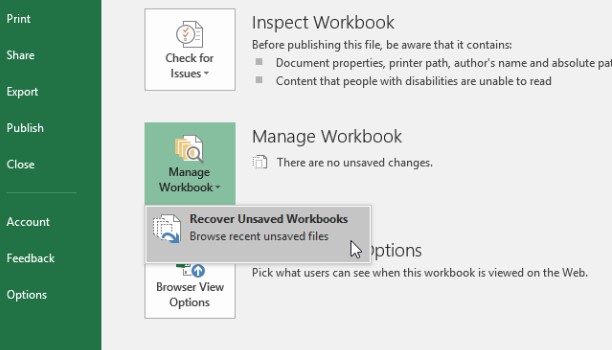 Step 5: Excel will open the file explorer, containing some of the temporary files stored in it.
Step 6: If you can find your file in that folder, open it and you may find some of your recent changes in it.
3. Use OneDrive Backups
To prevent your Excel file data to be lost, you can try to save all your Excel files to OneDrive regularly. Such that, if you lose your computer's hard drive or you lose your computer, you can have your files on your drive. You can easily track all the changes made to your file in OneDrive by following these steps.
Step 1: Open your OneDrive.
Step 2: Go to the location where you have stored all your Excel files you made changes to.
Step 3: Right click on the file you want to see what changes you made to it.
Step 4: Select "Version History" from it to view the edit history of that specific file.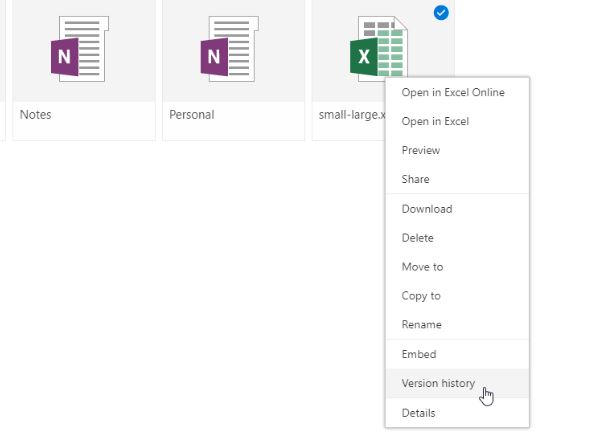 4. Prevent Data Loss
Excel knows the pain of losing an important file if you just couldn't save it before closing it. For that, Excel provides a feature of auto saving your file every 10 minutes. But, to prevent more data loss, you can reduce the time for auto save. To do so, just follow these steps.
Step 1: Open Excel 2016.
Step 2: From the "File" menu select "Options".
Step 3: In options, select "Save" and you can see the auto save timer set to be "10".
Step 4: Change it and set it to "5" to prevent more data loss.


5. Save Early and Often
It is not very easy to recover all the information that you lost while making any sort of changes to your file, for that, you must try to save your file more rapidly. Every time you make any sort of change to your file try to save it first.
Bonus Tips: How to Recover Excel Password
People enter any sort of information in their Excel files. Sometimes, the information people put into their files are really sensitive that the user try to lock it by a password. But what if a user forgets the password for the file? How may a user recover the Excel password? As Excel doesn't provide any of the "forgot Password" functionality. To do so, there is an online tool that can help you recover your lost Excel 2016 file password with an ease. The software is known as PassFab for Excel. It is a very fast and amazing software that can recover almost any kind of protection applied to the Excel file. It uses three basic types of attacks to recover any kind of Excel file. To use this amazing software, you can follow these simple steps.
Step 1: Download and run the software into your computer.
Step 2: Import the Excel file into the software from which you want to remove password protection.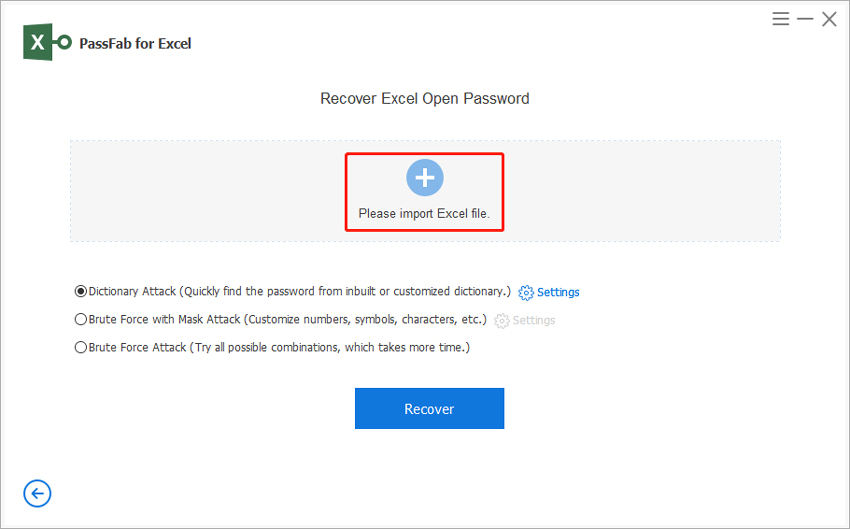 Step 3: Select the type of attack you want to unlock your password from.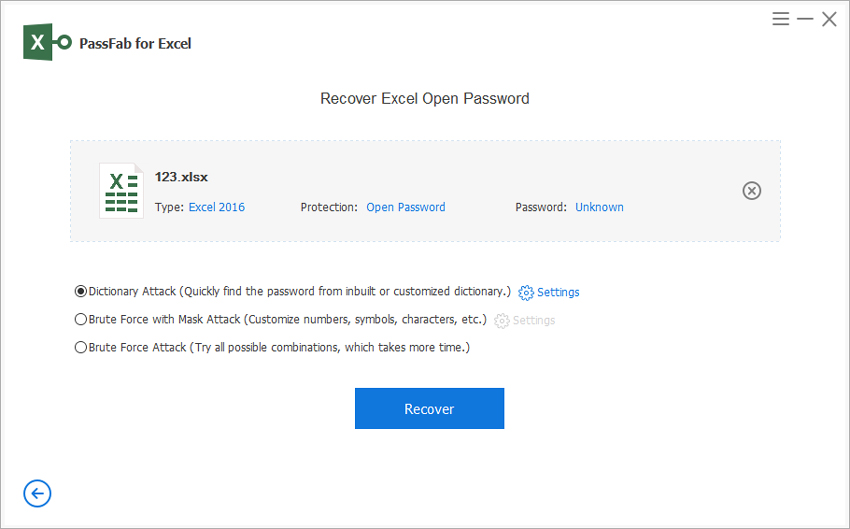 Step 4: Run the software and wait for it until it cracks your password.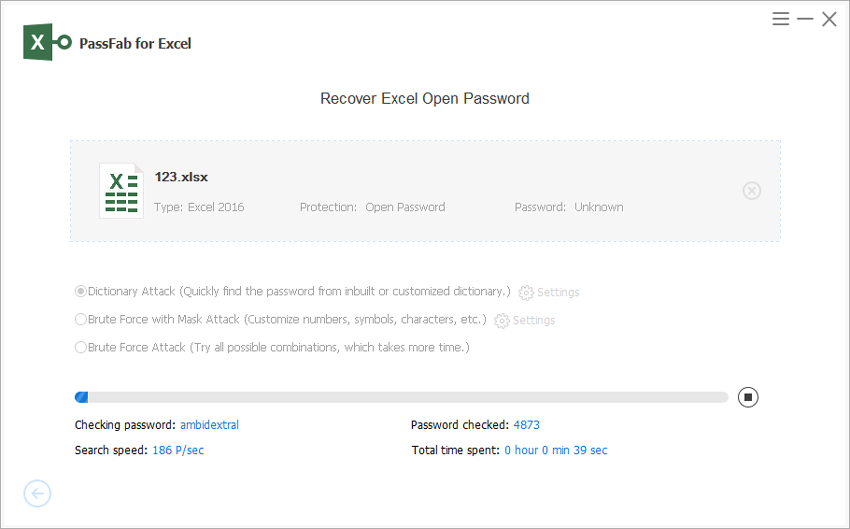 Step 5: The wait depends upon the length and complexity of your password.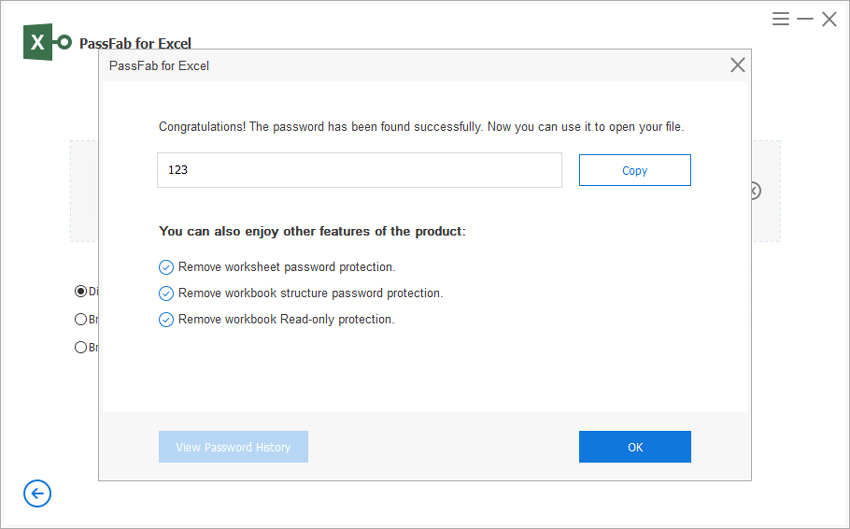 Summary
Microsoft Excel 2016 tries to provide the best methods to recover your files. In the above article, we have discussed about how to recover unsaved Excel 2016 file. We have seen some of the coolest ways to do so, either by using the Excel itself or by using some other means. We have also seen an amazing online software that can recover your Microsoft Excel password if you have lost or forgot the password for it. If you can find any other interesting method the recover an unsaved Excel 2016 file just feel free to tell us and we will surely look into it. Thank you.