Microsoft Excel 2010 is still used by many Excel lovers. Even though Microsoft Office advocates its users to upgrade from Excel 2010 to Microsoft 365. No matter what version you are using to master your data, all of you may often use its safety protection.
Setting a password for your Excel 2010 file is necessary. For example, an eaccountant needs to protect the company data from being exposed. With this reason, he needs to encrypt Excel 2010. But occassionally you might encounter a case that you forgot it due to many reasons. This happens often. I used to get into trouble due to I don't remember the password to open Excel.
Luckily, the password-protected Excel 2010 file can be removed easily even if you don't remember the password. I am really happy to share it with you in text about how to remove password protection from Excel 2010.
How to Remove Passwords from Excel 2010 If Forgot
Provided that you really can't remember what the password is for your Excel 2010 file, you really need to trust a verified product which is highly recommended by Trustpilot users. That's PassFab for Excel, a program designed for removing Excel password 2010.
It provides 2 usefuly features. One is Recover Excel Open Password, the other is Remove Excel Restriction Password. It's worth mentioning that the success rate is really high. If you failed to recover by yourself, you can contact us to get a professional support which has greater success rate to recover password.
Remove Password from Excel 2010 Workbook
Open PassFab for Excel and select Recover Excel Open Password. Now click + option to import your password-protected Excel workbook.

Select the attack type shown on the interface. Once confirm it, hit on the Recover button to start recovering password from Excel 2010.

Once the password is found, a dialog window appears and displays your password. Thus, you can use the password to opne your Excel 2010.

Open the Excel 2010 file with the recovered password

123

, then go to

File Tab

>

Info

>

Encrypt with Password

then delete to remove the Excel 2010 file password.
Unprotect Worksheet Excel 2010
You may really forgot the worksheet password again and want to know how to remove worksheet protection. The steps are very easy. This article will guide you steps with pictures.
Run PassFab for Excel on your desktop, then this time select Remove Excel Restriction Password.

Click on + to unload the password-protected Excel worksheet 2010.

Hit on Remove to unprotect worksheet Excel 2010.

The Excel 2010 file has been removed successfully. Click Open Folder to view the file you need.
Extra Tip: Different Types of Password Protection on Excel 2010
Open Password/Workbook Password
When you opne an Excel file, it requires a password to open this workbook. You can set it or remove this open password by the following picture's instruction.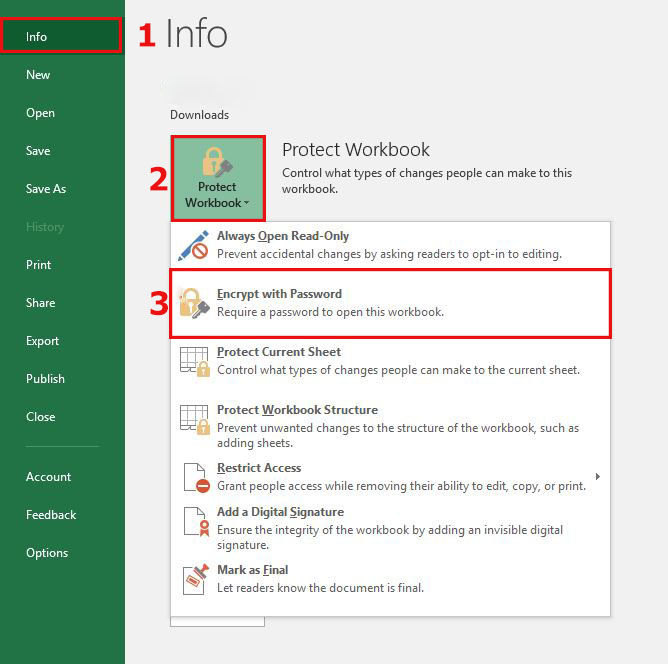 Modify Password
Modify password is the password required in order to modify the document. If you want to get some changes in the document you will be needing this password. This password is other than open password. If you don't know modify the password, you can still view the document in read-only mode only if the author has enabled that. This is also known as "Edit Restriction Password".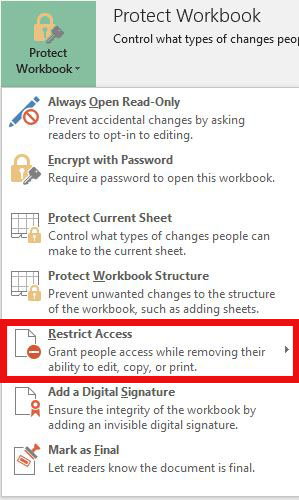 Modify Password
If you want to prevent other users from adding, moving, deleting, hiding and renaming worksheets, you can protect the structure of your Excel workbook with a password. This password only protects the structure not the content of a worksheet.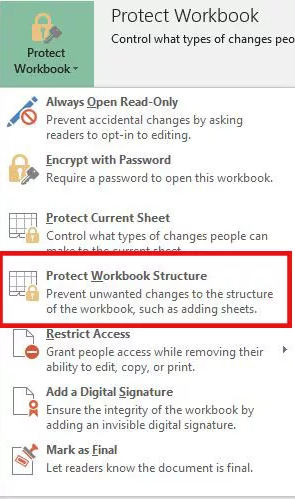 Worksheet Password
Worksheet password prevents the user from changing, moving, or deleting data in a worksheet. With worksheet protection, you can make only certain parts of the sheet editable and users will not be able to modify data in any other region in the sheet.


Read-Only Mode
If you don't want viewers to accidentally modify your document, you can make the document read-only. A read-only file can be read but not modified. Your file is always opened in read-only mode.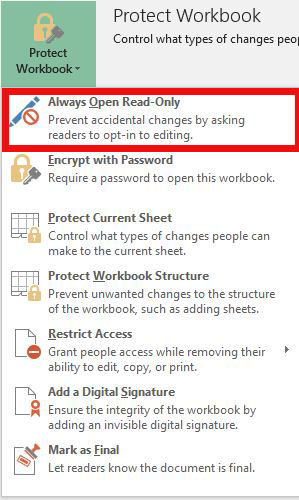 Bottom Line
Now you can even secure your Excel file with password without fear of losing password. We have developed list of different solutions for password recovery or removing and if you've got an old encrypted important record and you have lost its password, just take it out and apply one of the solutions described above. You don't need to be IT expert for that. Or install PassFab for Excel to regain access to any Excel file.