Windows 10 is a great operating system, but it's not immune to problems. If your Windows 10 computer is not starting up properly, or if you're experiencing other issues, you may be able to fix them using the command prompt.
The command prompt is a powerful tool that can be used to troubleshoot and repair Windows problems. When using Windows 10, it's important to know how to repair your system if something goes wrong. In this article, we'll show you how to use the command prompt windows 10 repair.
How To Repair Windows 10 With Windows Boot Up Solution Tool?
If your windows 10 repair command does not start up correctly, you may use the most successful and easy-to-use Windows Boot Up Solution Tool. A number of problems, including system crashes, failures, and other issues, can be resolved with PassFab FixUWin. It can automatically fix the issues in a matter of minutes with only a few clicks.
200+ Windows-related issues, such as the Windows blue or black screen, Windows not starting, the PC crashing repeatedly, etc., may be identified and fixed.
Freely create a 64- or 32-bit system repair CD.
Particularly simple and handy, even for the most novice PC users.
Safe, no need to reinstall your system, and no invasion of privacy.
10-year-old professional team with round-the-clock technical assistance.
Support for Windows 11/10/8.1/8/7 and compatibility with all PC brands.
100% secure; no data loss upon repair.
Download and run PassFab FixUWin, then choose Create boot disc immediately when a USB flash drive, CD, or DVD is inserted.

Allow the bootable device to be built. Once finished, hit the Boot key to restart your computer. The boot key is often F10, ESC, or F9.

Go to the boot menu, choose the bootable device, and then exit.

Select Automated Repair.

Choose the partition to be repaired. After doing this, click Start Repair to let PassFab FixUWin determine and fix the issue. After that, restart your computer.
How To Repair Windows 10 Using Command Prompt?
Windows 10 command prompt repair has strong repair commands that may be able to address serious issues when they arise. When a computer won't boot normally, users can choose to boot into Safe Mode and then open the Command Prompt to provide the required commands. There are a number of commands you may use at the command prompt to fix Windows 10 issues. Let's examine SFC and DISM, two of the most often used commands.
1. Sfc command prompt
The SFC (System File Checker) command is used to scan and repair corrupted system files. The utility will then search for and automatically fix any detected issues, which can significantly improve system stability.
Step 1: Open Start. Search for Command Prompt and select the Run as administrator option.
Step 2: Type the following command to repair the Windows 10 system files and press
Enter: sfc /scannow
2. Display Wake Key Sequence
DISM is another command-line utility that aids in system repair. The DISM (Deployment Image Servicing and Management) command is used to repair windows 10 from command prompt corrupted system images.
Step 1: Type "Command Prompt" into the search bar, click the first result in the context menu, and then choose "Run as administrator."
Step 2: To run a fast check, type the following command and hit Enter. dism /online /cleanup-image /restorehealth
3. Check the virus malware
The "bootrec" command can be used to fix Windows 10 problems with improper bootup. Your Windows 10 Master Boot Record will be repaired using this command.
Step 1: As an administrator, open the command line and type " bootrec /fixboot", and "bootrec /rebuildbcd " without the quotations.
Step 2: Press Enter to start fixing your boot sector with the command.
Repair Windows 10 From Other Windows-Build in Tool
Thankfully, Windows 10 has a variety of integrated features to assist with We will concentrate on utilising these tools to fix Windows 10 in this part. Our goal is to give you a step-by-step manual that will assist you in resolving typical problems and getting your system up and operating efficiently.
Let's examine three of these tools to repair windows command:
1. Perform startup repair
The built-in Startup Repair tool in Windows 10 can automatically identify and resolve startup issues. Startup Repair can assist with startup problems like a computer that won't boot.
Step 1: Enter Advanced Startup Options on your PC. Pressing F8 or Shift + F8 while your computer is booting up will allow you to achieve this.
Step 2: After entering the Advanced Startup Options, choose "Startup Repair."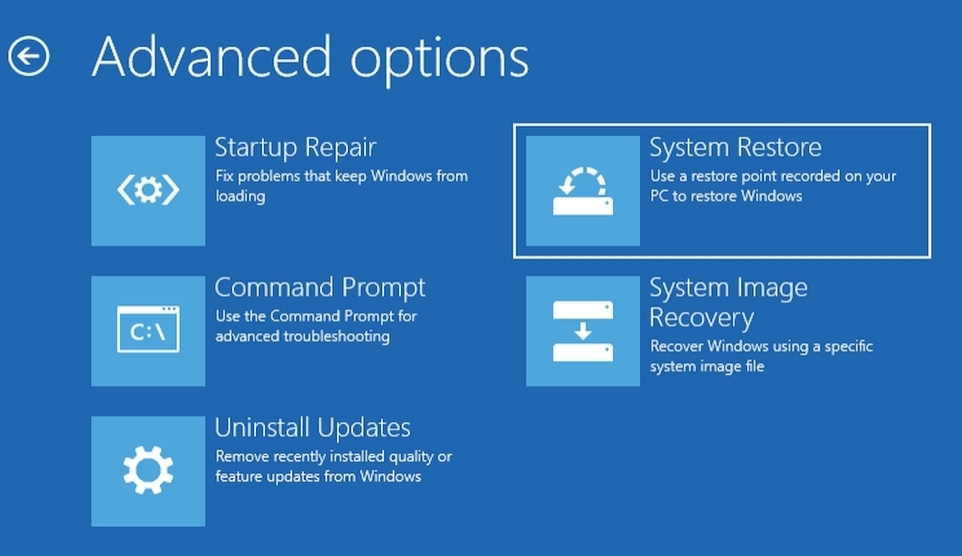 2. Perform automatic repair
Automatic Repair is a function in Windows 10 that automatically tries to identify and fix common system problems. When the system repeatedly fails to boot up correctly, the Command prompt windows 10 automatic repair will start on its own.
Step 1: Enter Advanced Startup Options on your PC.
Step 2: Choose Troubleshoot while you are in Advanced Startup Options. Select Advanced Options next.
Step 3: Finally, choose Automatic Repair.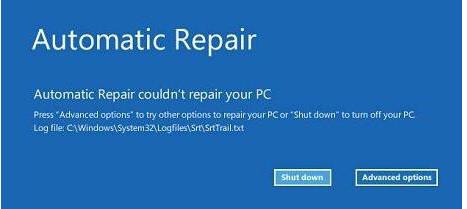 3.Perform system restore
Users may use System Restore to take their system back to a time when it was working properly. This may be useful in fixing problems brought on by recent program installations or system modifications and windows repair command prompt.
Step 1: Enter Advanced Startup Options on your PC.
Step 2: After that, choose Advanced Options. Select System Restore to finish.
Step 3: Choose a username, your password here. From the menu, choose a restore point, then adhere to the instructions. (This method is ineffective if you don't have any restore points.)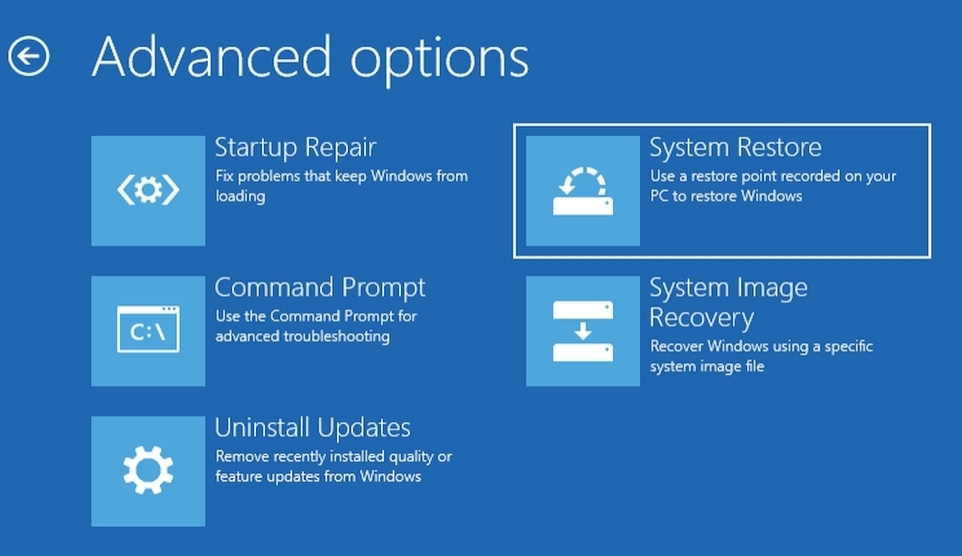 Conclusion
In this article, we see several common-used command prompt windows 10 repair. PassFab Fixuwin, however, is the ideal solution for people looking for an automated and hassle-free solution. PassFab Fixuwin can easily handle Windows 10 issues because of its user-friendly interface and extensive repair capabilities, delivering a seamless and optimised computing experience.