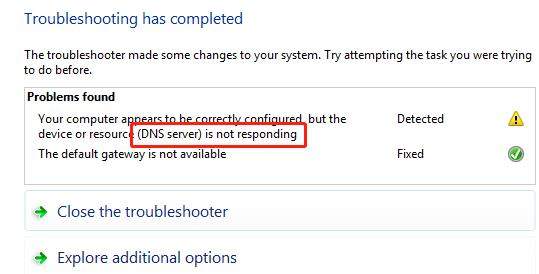 How frustrating it is when we are surfing the internet, and suddenly it stops working. So, to track down the problem, you go through the Windows (7/8/10) troubleshoot and see a message DNS server is not responding. What is this DNS server, and why is it not responding? Is it a WiFi issue, or is something wrong with your Windows?
Well, whatever it is, here's the good news! It will take only a few simple steps to fix the WiFi DNS server not responding problem. In this article, we will tell you everything about the DNS server not responding issue and how to fix it on windows 7/8/10. So, let's begin.
Part 1: Why does DNS Server Not Responding Happen
To keep things simple, we will first start with what DNS is. In simple terminology, to access any website, your computer needs the IP address of the website that is usually numeric. So, here comes the DNS. Basically, DNS is a decentralized naming system that translates the IP address into a hostname, which makes it easier to remember. Now, the error "DNS not responding" arises when there is a problem in the DNS server and its functioning. Some common causes of the error include the unavailability of the DNS server, out-dated network drivers, or simply faulty router.
DNS not responding issue can also arise due to building up of DNS cache. DNS cache is the record of all the websites you have visited. Sometimes, third-party applications like antivirus or VPN can also interfere with the internet connection that may result in the DNS issue. Other reasons for DNS not responding problem may be the presence of firewall and out-dated firmware of the router. Let's now look at some simple and easy-to-follow methods to fix the DNS issue.
Part 2: How to Fix DNS Server Not Responding
Now, you know why the DNS server not responding issue happens. It's time that we move on to how to fix the issue. We have compiled 4 methods to help you fix the DNS not responding issue on Windows 7/8/10 in some very simple steps.
Method 1: Restart Modem and Router
One of the common causes of the DNS server not responding problem on Windows 7/8/10 is the faulty modem. However, the solution is really simple. You just need to restart the modem or router to resolve the issue. For this purpose, look for the power button on your modem or router. Turn it off. Wait for a while (about 30 seconds). Then, turn it on again. Now, open any website on your computer to see if the problem persists.
In case there is no power button on your router. Simply disconnect it from the power supply. Connect it again and restart your PC. It will fix the DNS server not responding problem efficiently.
Method 2: Flush DNS Cache and Reset IP
Another simple method to fix the DNS not responding issue is to clear DNS cache. For this, you need to write 2 simple commands. The first is, "Netsh" which allows you to display or even modify the network configuration of your PC. The second command is "Ipconfig." It will enable you to look at the current configuration of the IP stack on the computer. You can clear as well as reset the IP address by following steps below:
1. Open the search bar and type "cmd." Right Click on the "Command Prompt" and click "Run as Administrator."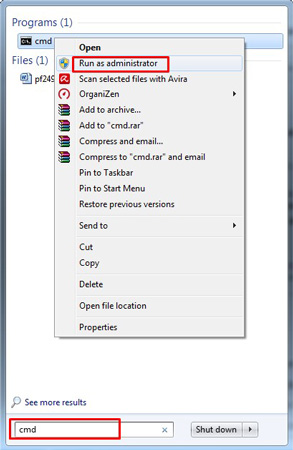 Note: When you will select the above option, a User Account Control Prompt will appear. It will ask you to make changes to the computer. Don't worry. Just select "Yes."
2. Next, you need to type the following commands in the command prompt window. Type each command and press Enter each time.
ipconfig /flushdns
ipconfig /registerdns
ipconfig /release
ipconfig /renew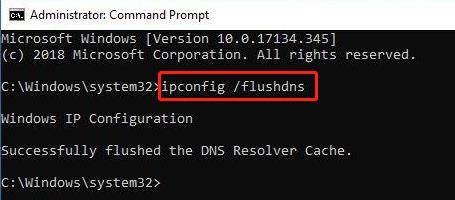 3. Finally, restart your PC and access the website to see if the issue has been fixed.
Method 3: Update Your Network Adapter Driver
It is quite normal to have the out-dated drivers on your computer. However, these out-dated drivers may be the cause of the DNS server not responding issue. To fix it, you need to update your network adapter drivers. To download the driver updates, you will have to reach out to the computer manufacture support website. Now, because you can't access the internet from your PC. You may have to do that using another PC with a stable internet connection. Download the drivers using an external drive and then manually install it on your PC. Look at the steps below to quickly fix the issue.
1. First of all, press Windows key + X and select the "Device Manager" from the list.
2. Expand the Network Adapter window and choose the name of your network adapter driver.
3. Then, right-click and select the Update Driver option.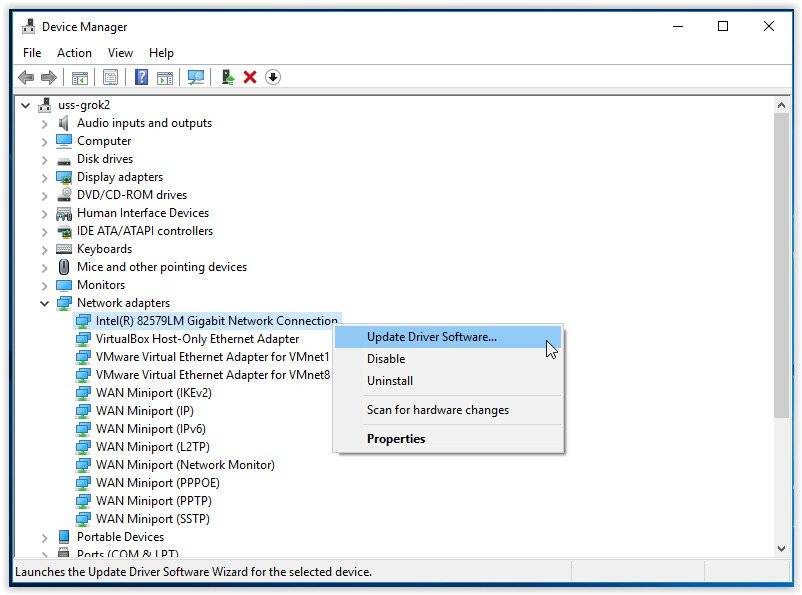 4. Now, you will have 2 options. Either update the software automatically using an internet connection or do it manually. You have to select the second option.
5. Select "Browse My Computer for Device Software" and select the external driver, where you save downloaded the updates.
6. When you have done the updating, restart your PC.
Method 4: Change DNS Server Manually
It is possible to get a DNS server not responding message when the DNS server is incorrect or not available. In that case, you will have to change the DNS server manually. Check the steps below to fix the DNS server not responding problem.
1. Press Windows key + X to open Network Connections on your computer.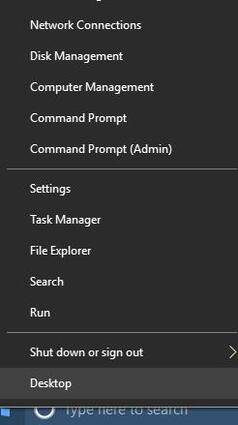 2. Go to your network connection. Right-click and select "Properties"
3. Now, select "Internet Protocol Version 4 (TCP/IPv 4)" and choose "Properties"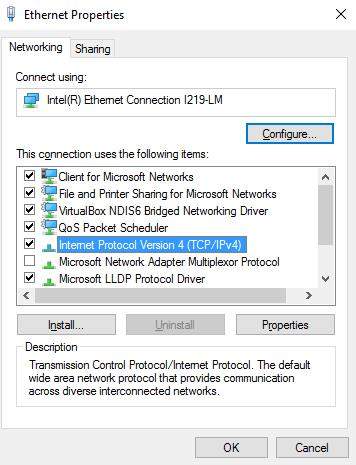 4. From here, select "Use The Following DNS Server Addresses." You will have two boxes. Change the settings with the numbers below:
In "Preferred DNS Server" box, enter 8.8.8.8
In "Alternate DNS Server" box, enter 8.8.4.4
If this doesn't work, you can enter the following numbers:
In "Preferred DNS Server" box, enter 208.67.222.222
In "Alternate DNS Server" box, enter 208.67.220.220
5. Click "OK" to save changes.
Note: It is quite common that changing DNS can slow down your internet connection. It also depends on your location, so you may want to experiment using different servers.
Summary
It is pretty common to come across the "DNS server not responding" problem in Windows 7/8/10. Generally, the error occurs due to DNS cache, our-dated drivers, or incorrect network adapter settings. It can even arise due to fault in modem or router. Therefore, we have compiled 4 easy methods to fix the DNS server not responding WiFi issue. Try them out and resolve the problem in no time. By the way, if you forgot the windows password amid all the hassle, you can try PassFab 4WinKey . It is a simple and easy-to-use tool to recover the password for your windows.