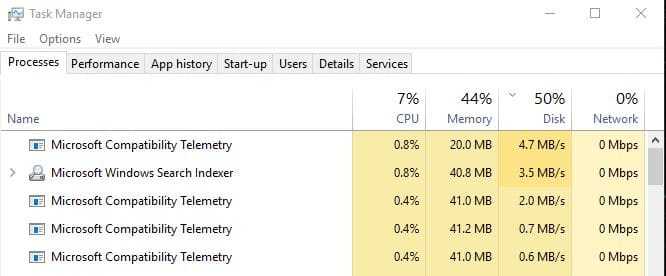 Do you think your PC has slowed down lately? Does your keyboard or mouse suddenly stop working? Does your screen jams amid the tasks with High CPU Disk messages? If you have been facing all these issues, you are not alone. It is a pretty common problem in Windows 10 and we will help you fix it. Typically, all of these issues arise due to Microsoft Compatibility Telemetry High Disk of your Windows. Yes, it certainly looks complicated, but don't panic. In this article, we will tell you everything you need to about the Microsoft Compatibility Telemetry High Disk issue and how to disable it in no time.
Part 1: What Is Microsoft Compatibility Telemetry
Windows, by default, comes with Microsoft Customer Experience Improvement Program. The purpose of this program is to improve the user experience. Basically, it works by fixing the potential errors in windows 10 and its previous versions. It does it by a process called "Microsoft Compatibility Telemetry" or "CompatTelRunner.exe." Typically, the purpose of this tool is to collect and send the telemetry information to Microsoft. Telemetry information includes technical stuff about hardware as well as software. Generally, it also contains performance data, such as system files and diagnostic information. Moreover, it collects logs of how often you use a particular feature or application, etc. As a result, it helps Microsoft in improving the usability of the Windows.
No doubt, it is a useful tool for the company. However, it utilizes a significant portion of the disk storage. Basically, Microsoft Telemetry Compatibility or CompatTelRunner.exe scans all the CPU files to find the compatibility issues. Therefore, it results in high disk usage. Generally, it is almost impossible to completely get rid of the problem. Obviously, you cannot shut down the telemetry service. However, we will tell you some easy steps to disable some of its modules to resolve the Microsoft Compatibility Telemetry High Disk or high disk CPU issue.
Part 2: How to Fix Microsoft Compatibility Telemetry High Disk
As mentioned earlier, a high disk CPU compatibility issue arises in Windows due to Microsoft Telemetry Service. It is true that Telemetry service occupies a lot of disk storage. However, you can never completely remove it. That's because it is a part of Windows OS. Here, we will tell you some better ways to tackle the issue. It includes how to disable the telemetry service to increase CPU performance of Windows. Furthermore, we'll discuss solutions like updating the windows and drivers to resolve the issue. Let's check them in detail.
Method 1: Disable Compatibility Telemetry
Compatibility Telemetry results in performance issues. It can be a main reason behind, the computer slowdowns and crashes. Generally, if you get high disk usage issue, it indicates that Telemetry is eating up your CPU disk space. Now, there are 3 different methods to disable Compatibility Telemetry. Let's check each method in detail!

Use Feedback and Diagnostics option in Settings:

To resolve it, disable the Microsoft Compatibility Telemetry by following steps:

1. Click on Start and go to Settings.

2. Then, click Privacy and Move to Feedback and Diagnostics in the left panel.

3. Set Diagnostics and Usage data to Basic. This will limit down the amount of data that is sent to Windows.
Use Group Policy Editor
Alternatively, you can disable the compatibility Telemetry by Group Policy editor. For that, follow the steps below:
1. Press the Windows key and R to launch Run.
2. Type "gpedit.msc" in the box and press Enter.
3. Now, navigate to Computer Configuration. There, select Administrative Templates. Then, move to Windows Component and click Data Collection and Preview Builds.
4. Double Click it and select Allow Telemetry.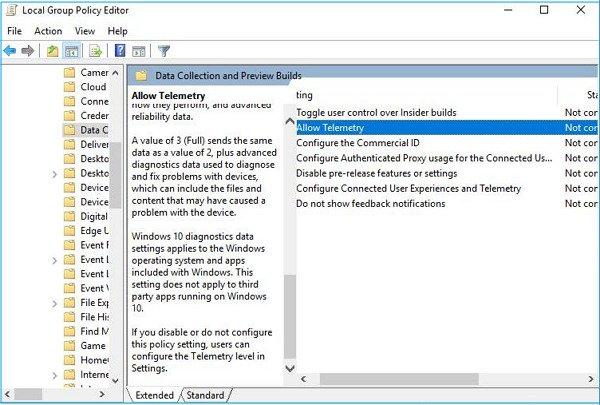 5. You will see Disabled option. Select it and click OK.
6. Restart your computer. Check the usage by typing "tskmgr" in Windows and R Run window.>
Use Registry Editor:
If the above two methods seem difficult, we have got a third method for you. You can disable the compatibility telemetry service using registry editor. See the steps below to execute it.
1. Press Windows and R and type "regedit"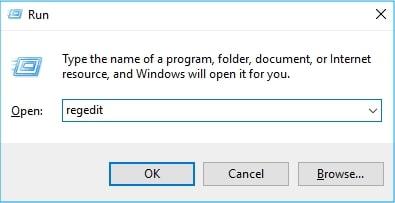 2. In User Account Control Click yes.
3. Navigate the following path: "HKEY_LOCAL_MACHINE > SOFTWARE > Policies > Microsoft > Windows > DataCollection".
4. Now, right-click Data Collection Select New > DWORD (32-bit) Value.
5. Name the new value Allow Telemetry. Double-click it.
6. ou will be directed to edit DWORD window. Select 0 in value data box and click OK.
Method 2: Disable Compatibility Appraiser
Microsoft Compatibility Appraiser scans all the applications for Windows updates. It assesses files to check their compatibility with windows 10. It can eat up a lot of your resources. Therefore, you can disable it temporarily to fix to your performance issues. Follow the steps below to disable the service for the time being.
1. Click Start and search for Task Scheduler.
2. In task scheduler, follow this path: Task Scheduler Library > Microsoft > Windows > Application Experience.
3. In Application Experience, you will see a task Microsoft Compatibility Appraiser.
4. Right-Click it and select Disable.
5. Restart your PC.
Method 3: Update Windows
Keeping your windows up-to-date can resolve Microsoft Compatibility Telemetry High Disk issue. So, always keep an eye on the updates. You can follow these simple steps to manually update your windows:
1. Click Start and go to Settings.
2. In settings, click Upd4. Double Click it and select Allow Telemetryate and Security Settings and you will see an option of Windows Update.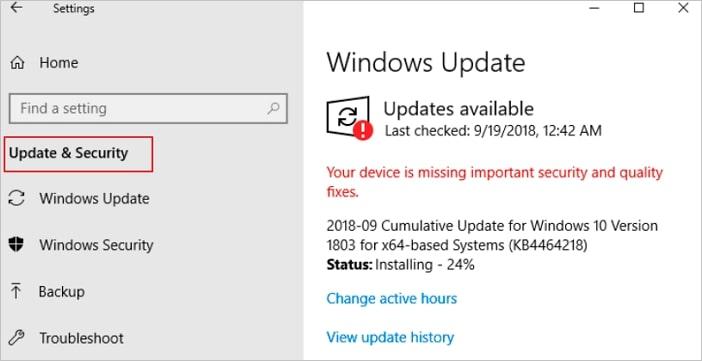 3. Click it to install the windows updates.
Method 4: Run Disk Check
A corrupted hard drive can lead to errors like lost files and slowdown issues. Generally, if the hard drive is not physically damaged, you can run a quick disk check. "Check Disk or CHKDSK" feature analyzes and repairs the hard drive. You can use this feature by following these simple steps:
1. Press Windows key and type "cmd" in search bar to open the command prompt.
2. Right-click Command Prompt and select Run as Administrator option from the drop-down menu.
3. In command prompt, write CHKDSK following the name of partition, you are willing to check or write down the following command. Command: chkdsk C:/f /r /x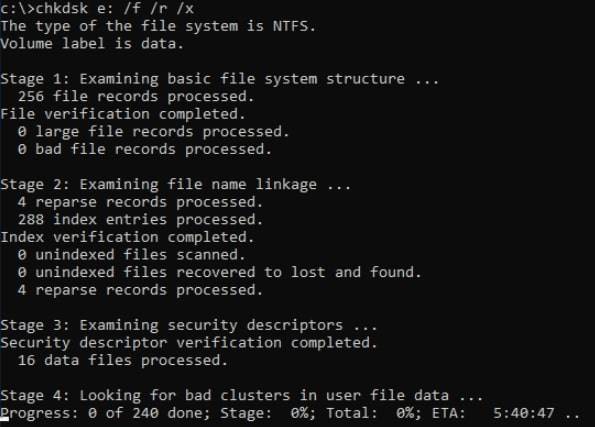 4. Press Enter
Summary
Microsoft Compatibility Telemetry is a built-in tool in windows to improve its performance by removing errors. It scans the PC for potential errors and collects technical information for checking compatibility. However, in doing so, it uses many resources and results in CPU high disk telemetry error. We have compiled 4 methods to fix the issue. The most common solution is to disable the Microsoft compatibility telemetry setting. Other than that, you can update windows and check disk to repair the drivers. Amid all the hassle, if you forgot the password for your Windows 10, try using an amazing tool PassFab 4WinKey. It will remove or reset your password in minutes. Moreover, it has a cool feature which can even let you bypass the password option.