Let's say you want to stream your favorite football game or just binge watch Netflix. So, you quickly grab some snacks, open up your laptop, but the whole thing goes silent. Apparently, everything seems perfectly fine EXCEPT a little fact that you hear nothing. "Why is my audio not working" and "How do I fix it on my Windows 10" are the 2 basic questions that are on your mind right now. So, here we are. In this article, we will show you how to fix Windows 10 sound not working quickly. Let's begin.
Why Is Sound Not Working on Windows 10?
Windows 10 has plenty of new and exciting features. However, there are issues that still need to be fixed. Sound not working on windows is a problem that may arise due to several reasons. It can be due to errors in windows, outdated drivers, or faulty audio enhancements. Another common reason for sound not working issue is our own mistakes. Sometimes, we forget to unmute the speakers, or our playback device is not set to the default speakers. It can even arise due to minor errors such as a switched-off microphone button. In this article, we have compiled 5 methods to fix the sound, not working issue on Windows 10. Check out all the methods and see what works best for you.
How to Fix Windows 10 Sound Not Working
Fixing sound or audio error in windows 10 is no big deal. Even if you are not a tech guy, you can still solve the issue on your own by following some easy and simple steps. Just be patient and TRUST US! Wasting no more time, let's begin unfolding all the solutions to your sound, not working problem.
Method 1: Make Sure to Unmute Your Speaker
Sometimes we just start to panic when the solution is literally in front of us. So, the first thing you need to do is stop panicking and verify that your speaker is not muted. You can look for a red "X" sign on the virtual speaker icon in the taskbar.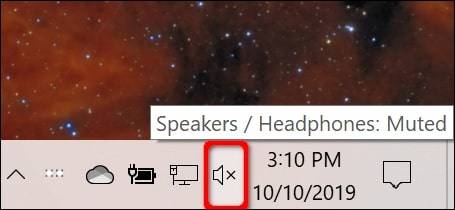 If it appears there, simply click the speaker to expand the volume panel and increase the volume. It will resolve the sound not working issue on Windows 10 computer.
Other than that, try media keys on the keyboard. To find the volume key, look for a speaker-illustrated symbol key in the F-keys series (probably on f7 and f8). Press Fn and the speaker-symbol f-key to see the volume slider appear on the screen. Slide it to increase the volume.
Furthermore, you can also look for faulty cables and hardware issues. It is possible that the button on your hardware device is switched off. For instance, your headset may have a volume button turned-down. Switch it on.
Method 2: Update Your Audio Device Driver
Generally, if you are facing sound not working issue on windows 10, it can be a sign that your audio driver is outdated. There are 2 methods to update your drivers.
Check the details below:
Options 1: Manually update audio driver in Device Manager
It is very easy to update your audio driver manually. To do so, you need to follow the steps below:
1. Go to Device Manager.
2. Expand the "Sound, Video and Game Controllers" to see a list of audio devices. Click on the audio device and click Update Driver.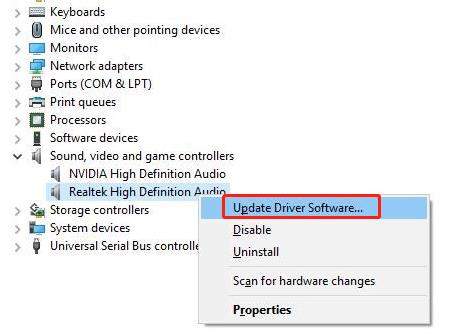 Option 2: Update audio driver using a driver updater
The second approach is to use a driver updater. Many PCs like HP, DEL comes with a pre-built Command Center application. Run the application, and it will scan your computer to resolve the sound, not working issue. Also, it will install the updates automatically. Other than that, you can use many online tools like Driver Easy, etc., to update the drivers automatically.
1. First, download Driver Easy and install it on your PC.
2. Next, you need to run the software and click Scan Now. It will automatically scan your PC for potential driver problems.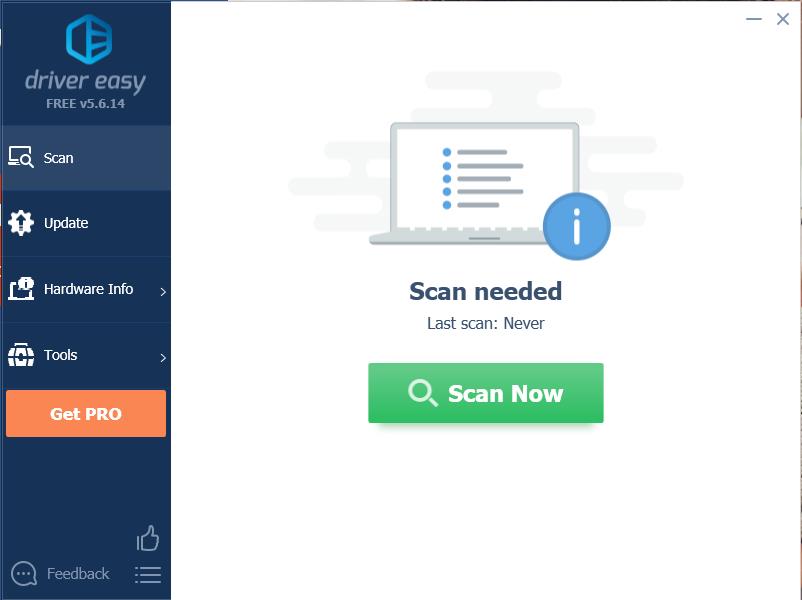 3. Driver Easy will show you a list of out-dated devices on-screen. Click Update next to audio device or any device that you want to update. On the contrary, you can click Update All to automatically install updates for all of your out-dated drivers. However, to automatically update all available drivers, you will be directed to the upgrade subscription window. That's because the Update All feature is a part of their PRO version.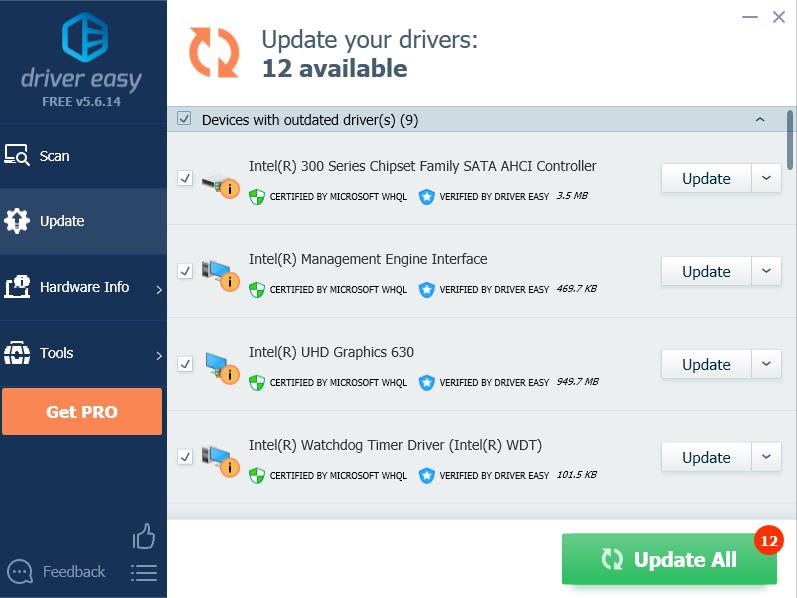 Method 3: Set Default Playback Device
Another basic approach to tackle the sound not working issue in windows 10, is to check your speaker setting. You can follow the steps below to resolve the issue within minutes.
1. Right-click the sound icon or speaker symbol on the bottom right corner of your taskbar. Then, click Playback Devices.
2. In Playback, make sure there is a green tick on Speakers option. It shows that your speakers are the default playback device on your computer.
3. In case your Speaker option is not checked. Check it and click Set Default and select OK.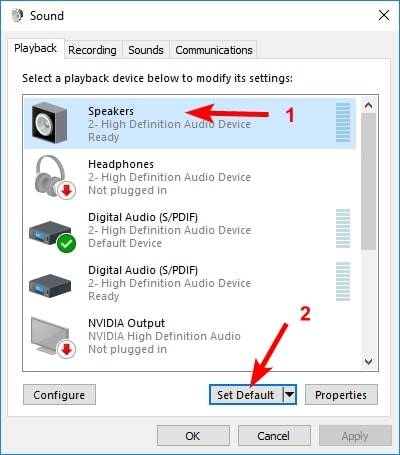 Method 4: Change Default Format For Your Speaker
If you are still wondering, "Why is my audio not working?" even after making Windows 10 speakers as your default playback device, you should try sound formatting. To do so, take a look at the steps below:
1. Click Speakers on the playback tab and select Properties.
2. Navigate to Advanced Tab and there, you will see a number of different options in the Default Format box. Click the box, and a drop-down menu will appear. Here, you can test out the different sample rates and bit depth options. Select what works best for you and click OK.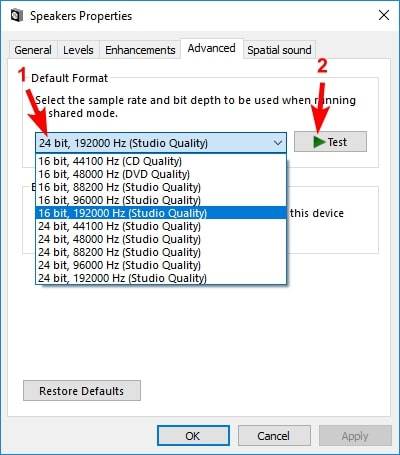 Method 5: Disable Audio Enhancements
Windows 10 has an Audio Enhancements option. It is specifically designed to improve the user experience by providing the perfect sound. However, it may interfere with your Windows 10 system and cause sound not working issues. To resolve it, check the following steps:
1. Open Control Panel and select Sound.
2. In the playback tab, select Default Device and then Properties.
3. You will now see the Enhancement tab, check the Disable all sound effects box, and click OK.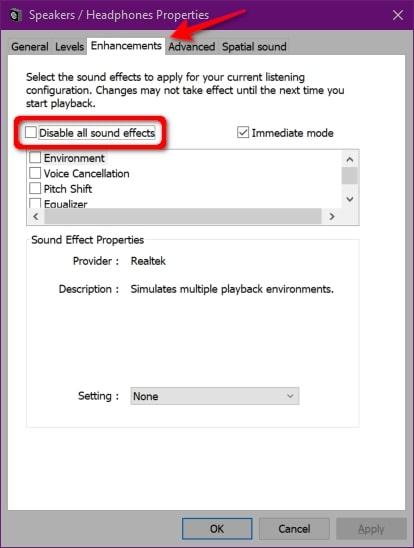 4. Restart your computer to see if it has resolved the sound not working in Windows 10 issues.
Note: If you have multiple devices listed under playback tab, you will have to repeat the above steps on each of the devices to resolve the issue.
Summary
You CANNOT compromise on sound, especially when you want to binge-watch a new Netflix series. So, now you know sound not working issue can arise due to outdated drivers, another playback device or even just a switched-off microphone button. We tried our best to provide you 5 best methods to resolve the sound not working issue in Windows 10. We hope YOU have managed to fix the problem. In case you forgot the Windows password in between all the PANIC, you can recover it using PassFab 4WinKey.