The Windows 10 crash screen, also called blue screen of death, is the least likable scenario for anyone. This error screen is a sign of a Windows 10 crash on startup. In this article, we will analyze what can be the reason if Windows 10 keeps crashing on your computer. Moreover, eventually, we will see how to troubleshoot this issue.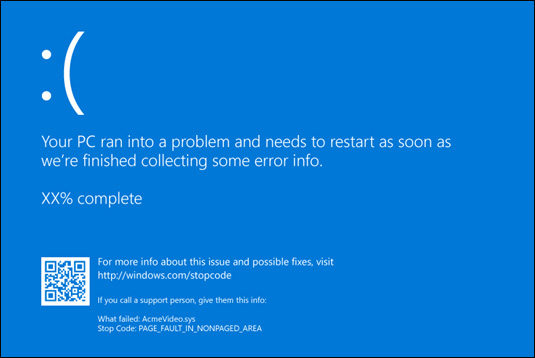 Part 1: Why Windows 10 Keeps Crashing
RAM problems

Since properly working RAM is critical for smooth operations in windows. Thus, if the RAM is faulty or misconfigures, then the system fails to retrieve data and, therefore, can go into a crash down.

Hard Drive problems

If Windows 10 crash is a consequence of trying to open some particular files, then the main culprit is the hard drive. When your hard drive is faulty and dying, then windows cannot access the files residing there and eventually can crash.

Drivers Problems

Drivers can pose serious issues if they are misconfigured, not updated, or not compatible with the systems and thus are a possible cause if your pc keeps crashing windows10. If Windows 10 crash screen mentions any hardware problem, then the most chances are that the drivers or hardware conflicts are the culprits.

Compromised System

If the security of your pc is compromised and it is under the attack of any malware like viruses and Trojans, the file system is not as integrated. This results in missing or unusable files leading to Windows 10 crash.

Overheating

Overheating of the pc can show in any unwanted situation. It can keep Windows 10 crashing or system restarting or system freeze and can also be fatal.
Part 2: 12 Ways Help to Fix Windows 10 Crash
1. Use PassFab for ISO
If windows keep crashing despite all steps taken, then the best Windows 10 crash fix is a clean installation. In this case, you need to have a bootable USB or DVD to attempt a clean installation. PassFab for ISO is the most straightforward and most efficient program to create a bootable drive with ISO.
To start using PassFab with windows 10, download the program and install it. Once the installation is done, follow these steps after you start the program.
Step 1. Choose an ISO file to make a bootable USB or DVD. If you have a Windows ISO already downloaded from Microsoft site, then select it in Import Local ISO. Otherwise, you may use system ISO in the Download System ISO tab.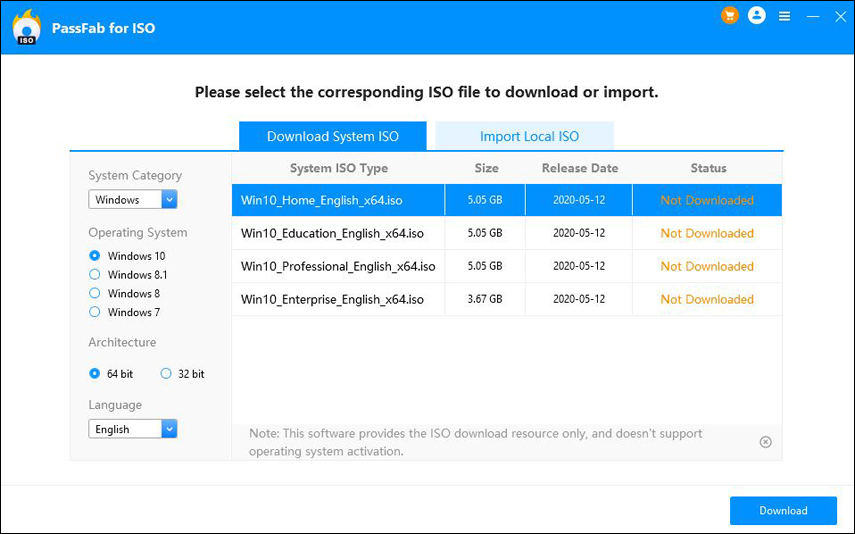 Step 2. Now you have an ISO in hand. Select the device you want to make bootable. Make sure you have backed up data in your device because PassFab will format the drive and erase all existing contents.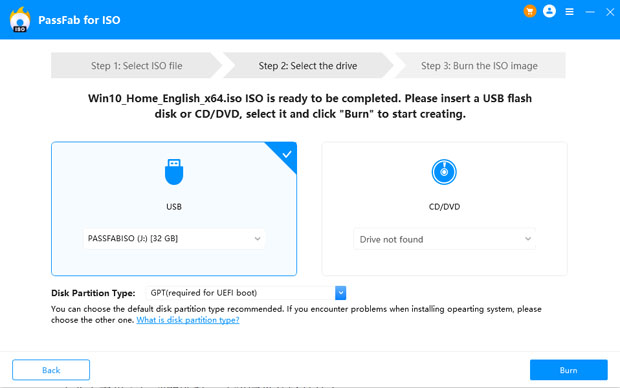 Step 3. Now, PassFab will start burning the ISO on your device. This is a time taking process, so please be patient.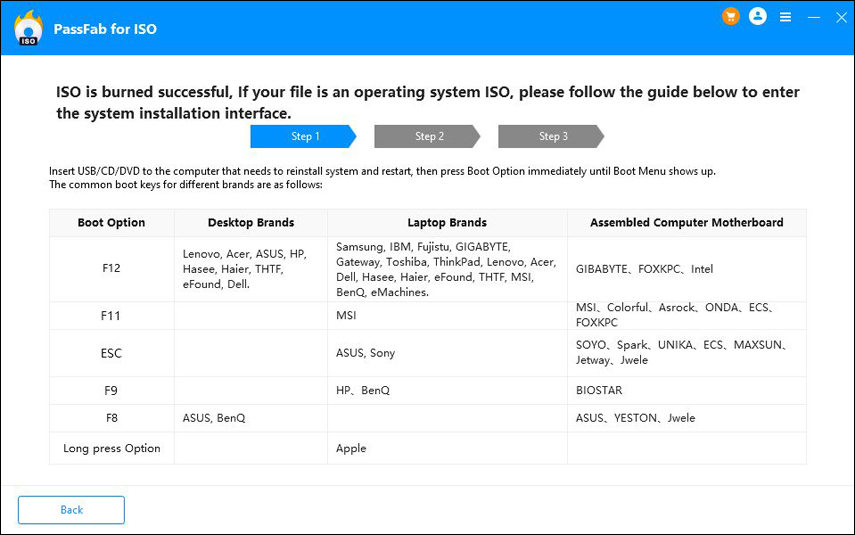 Now that you have a bootable drive ready. You will boot with this drive and follow the wizard for Windows 10 fresh installation to fix windows crash at startup or if your windows 10 keeps crashing.
Read Also: Windows 10 Boot Repair with or without Disk
2. Turn off Apps Run in Background
Apps running in the background keep hold of the resources while you don't know about them. Turning these off can save both processing power and memory resources. Configure the background apps at Start>Settings>Privacy>Background Apps.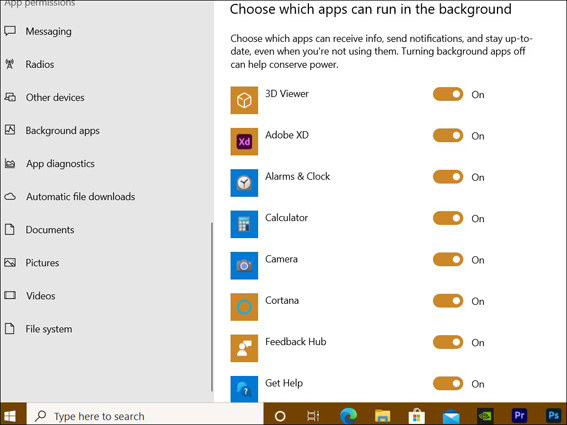 3. Set Windows Update Service to Manual
Windows updates, if not done properly, also cause windows 10 to crash. On the other hand, if you are low on resources and the Windows update starts, then pc can keep crashing because of resource drought. Configure the update at Start > Settings > Update & Security > Windows Update.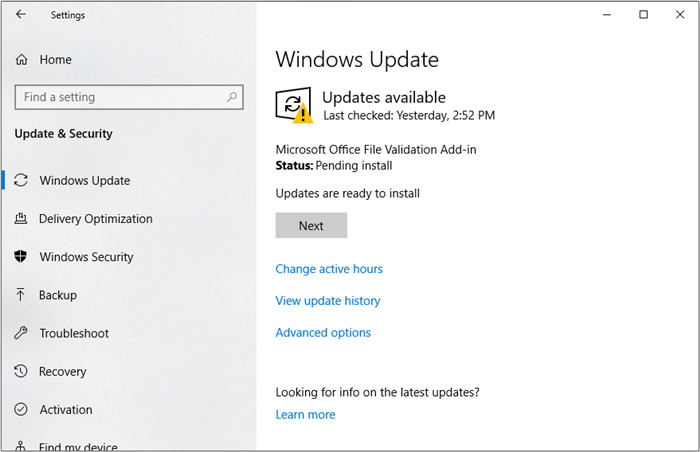 4. Switch off Link State Power Management
Link state power management is a part of PCI-E Specification. The pc keeps crashing Windows 10 if the link state power management is faulty. You can turn it off at Control Panel>Power options>Change Power Plan Settings>Change advanced power settings>PCI Express.

5. Check Error
Check error logs to find out the problem. You will find the error logs at Event Viewer(Local)>Windows Logs>System. Look for the error level log entries and try to find out the root cause of the Windows crash.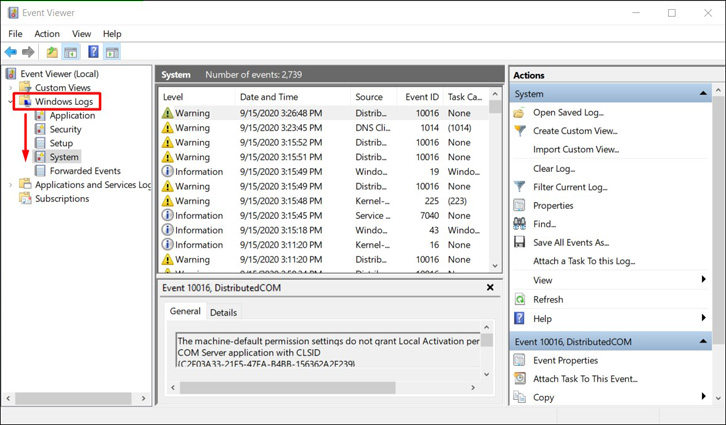 6. Turn off Fast Startup
Fast startup sounds to be a great feature; however, sometimes, it can be the culprit behind the Windows 10 crash. Try turning it off to investigate. Control Panel>Power options>Choose what power button does.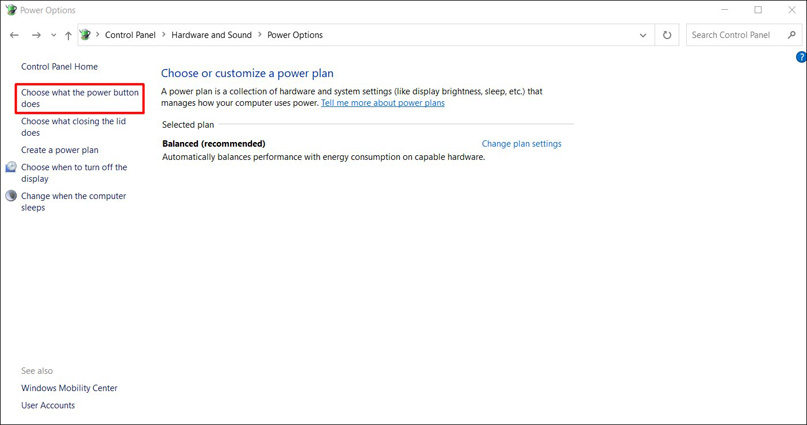 7. Update Drivers
Missing, mismatched, or outdated drivers can make windows experience a hardware conflict, which in turn results in the crash. Update your drivers either manually or automatically and see if the problem resolves.
8. Run Maintenance Tasks
Maintenance tasks are periodically performed by windows automatically; however, if needed, you can run it manually. Goto Control Panel>Security and Maintenance>Maintenance>Start Maintenance. You can also configure when this should run automatically.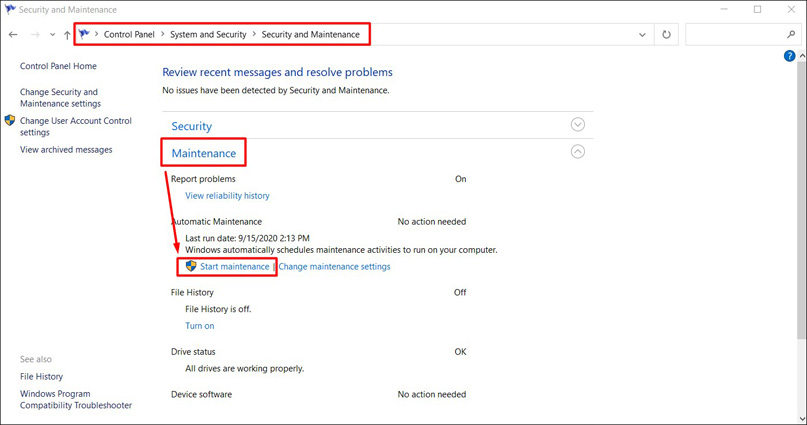 9. Disconnect External Drivers
If you have any peripherals that have not been correctly configured with drivers, then a Windows crash is inevitable. Try removing non-essential peripherals and then check the drivers and reinstall.
10. Check Virus
Run any available antivirus program to its extreme strength to detect and remove malware.
11. Check Incompatible Programs
Check if you have recently installed any new programs. Programs not compatible with Windows 10 or your hardware, or if these programs are using too many resources, then this can cause the blue screen of death.
12. Check System Files
System File Checker is a life-saving program built in the windows 10. Run it to give the system a chance to repair any corrupt file by itself. Search cmd in the system search, right-click the command prompt and run it as administrator. On the command prompt, run this command, sfc /scannow.
Conclusion
Windows 10 crash screen is a horrific experience for a computer user. It can sometimes be fatal. However, there are ways to fix it without any loss. PassFab for ISO is essential professional software for ISO. PassFab ensures that your data is safe while improving the system crash on your pc. Proper maintenance and update of software allow the system to run smoothly.