The kernel is a small part of the operating system containing the crucial files for starting and running your computer. It plays a vital role in the smooth working of your PC. Many users has reported facing kernel errors, due to which their PC is nonfunctional. In this article, you will find the best possible ways to get rid of unexpected_kernel_mode_trap error in Windows 11. However, these solutions will also apply to Windows 10, 8, and 8.1.
Part 1: Overview of Unexpected Kernel Mode Trap Windows 11
1. What is Kernel Mode Trap Error?
The kernel mode trap error is a BSoD (Blue Screen of Death) error that occurs when the kernel fails to catch the trap generated by the CPU. As a result, your computer freezes and fails to operate promptly.
2. What are the symptoms of Kernel Mode Trap Error?
When your computer suffers from an unexpected kernel mode trap error, it suddenly freezes or shuts down, and a blue screen appears with a message stating, "Your PC ran into a problem and needs to restart...." with the stop code: UNEXPECTED_KERNEL_MODE_TRAP. Here is what this error may look like.
3. What Causes Unexpected Kernel Mode Trap Error?
Identifying the actual culprit behind the error is difficult as there could be various reasons:
Faulty RAM module
Outdated or corrupted deice driers
Damaged system registry or files
Faulty hardware
Part 2: How do I Fix Unexpected Kernel Mode Trap in Windows 11?
Are you facing a kernel mode trap error Windows 11 and looking for the workarounds for it? If yes, here are some of the best ways to fix it yourself.
1. Disconnect all the External Deices
Sometimes, the trouble is caused by external deices such as printers, extended screens, speakers, a USB drive, etc., connected to your computer. You can try resoling unexpected_kernel_mode_trap by disconnecting all the deices except the keyboard and mouse. Before doing this, shut down your computer and remove all the deices.
Now, restart your computer and check if the issue is eliminated. If the error does not occur, connect the deices one by one. When you connect the deice with fault, the error will reappear.
However, if removing the deices does not help, you can try the next solution.
2. Use PassFab FixUWin
Hot
PassFab FixUWin is an amazing Windows repair tool designed to resole 200+ Windows errors without much effort. This incredible tool scans your system to find the culprit and then repairs it by recreating the damaged files. This tool is especially useful if you know little about Windows and computers. Its user-friendly interface lets you resole any blue/black screen errors, PC crashing or being stuck on a boot or restart loop, or any other Windows error.
Why Use this?
Super high success rate
Resolves 200+ Windows errors
24/7 technical support
No priacy risk
Supports all PC brands and modern ersions of Windows
How to resovle stop code unexpected kernel mode trap with PassFab FixUWin?
Install and launch PassFab FixUWin from the offical website.
Insert a USB drive into your computer and select "Create boot disk now" in the software interface. Wait for the system to create the boot disk.
Restart your computer by pressing the boot key continously and enter the boot menu. This process may vary depending on your computer model and manufacturer, and usually the boot key is "ESC" "F9" "F12".
Set the bootable USB as the top priority in the boot order settings and save the changes before exiting the boot menu.
Once you see the PassFab FixUWin interface, select "Automated repair" to initiate the repair process.
After the repair process completes, click "Restart" to reboot your computer and check if the system issues have been resolved.
When your computer restarts, you will see that the kernel error does not appear anymore.
3. Update Drivers
The outdated drivers can also cause various problems in your PC, including kernel mode trap errors. If you have not updated the drivers for a long time, you must update them all to resolve the error.
Updating the drivers has proven effective for resolving various Windows errors, but a particular device may stop working if you install an incompatible driver.
Here is how you can update driers.
Step 1. Search Deice Manager in the Start menu and open it.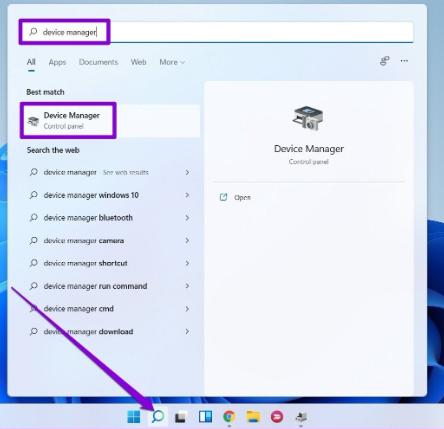 Step 2. Look for the driers with the exclamation mark (!). The exclamation mark indicates the outdated drier.
Step 3. Right-click on the outdated drier and choose Update drier.
Step 4. Choose Search automatically for driers link.
When you choose this option, Windows will automatically search for the updates, install them, and ask you to restart the PC.
4. Use Windows Memory Diagnostics Tool
Windows Memory Diagnostics Tool is a built-in tool designed to test the RAM for issues. You can use this tool if you doubt the faulty RAM causes the unexpected kernel mode trap error.
The best thing about this method is that you do not need to purchase or install it as it is built-in into Windows. You can run the Windows Diagnostic tool as follows.
Step 1. Search Memory Diagnostics Tool in the Start menu and run it as administrator.
Step 2. Choose Restart now and check for problems link.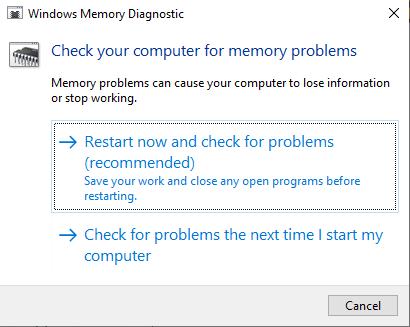 Let the system scan for the faults in RAM. If any issue is found in RAM, it is displayed as a message on the screen.
5. Run SFC Scan
Damaged or corrupt system files can also cause the unexpected kernel mode trap Windows 11 error. The SFC (System File Checker) tool can repair these files and resole Windows errors.
It can resole most of the BSoD errors caused due to damaged or corrupted system files, but you may lose data and face other issues if you mistyped the commands. However, you can run the SFC command as follows:
Step 1. Open Command Prompt in elevated mode, i.e., with admin rights.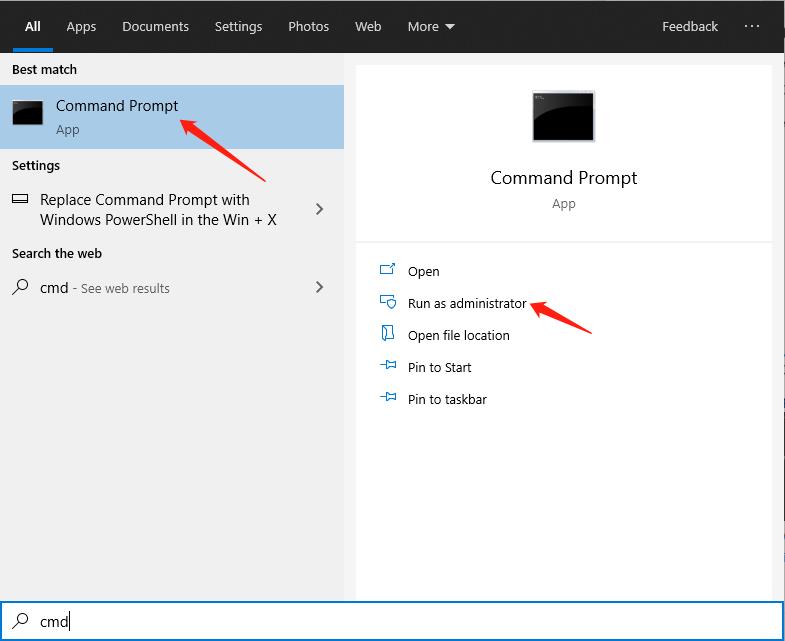 Step 2. Type and run the sfc /scannow command.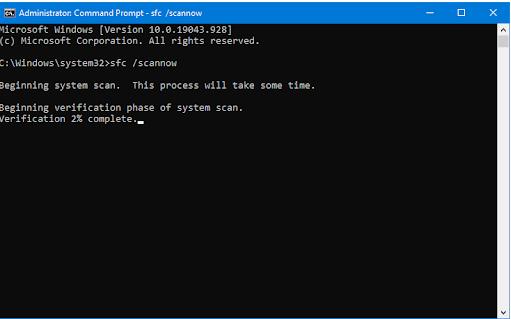 Let the scan complete. After scanning, the tool will have repaired any damaged files, and you can now check if the error persists.
6. Run CHKDSK Command
The CHKDSK command is like the SFC command that scans for corrupted files in the hard drive and checks for hard drive failure. This method is easy to use but can cause data loss if used improperly. You can run this command on the elevated command prompt.
Step 1. After opening the command prompt, type CHKDSK /r c: and hit Enter.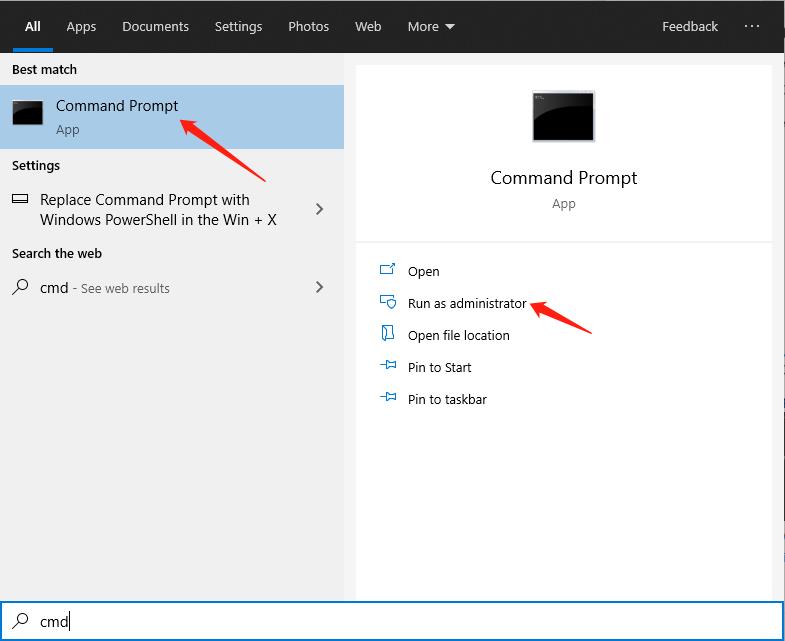 Note: The last letter such as C: or D: refers to the driver you are going to scan and fix.
7. Perform DISM Scan
The Deployment Image Servicing and Management tool (DISM) is used to rebuild the system image file if, for any reason, it gets damaged. This is also a Windows built-in tool, so there is no need to perform any installations, but it can cause severe data loss if you make any mistake while running the command.
Step 1. Open the Administratie Command Prompt window.
Step 2. Run DISM /Online /Cleanup-Image/RestoreHealth command.

After the scan completes, restart your computer to ensure the unexpected kernel mode trap error is resolved.
8. Use Windows BSoD Troubleshooter
Like any other troubleshooter, Windows has an in-built troubleshooter for BSoD errors that resole the blue screen errors after identifying and eliminating their root cause. The plus point of this solution is that it is an automated process that quickly resoles most BSoD errors.
Step 1. Open Settings and then go to Update and security.

Step 2. Switch to Troubleshoot settings from the left navigation.
Step 3. Click Additional troubleshooters link.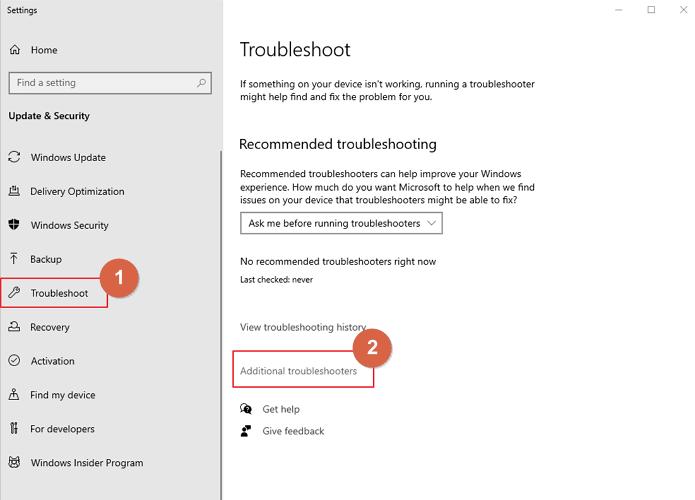 Step 4. Select BSoD from the available options and click Run the troubleshooter.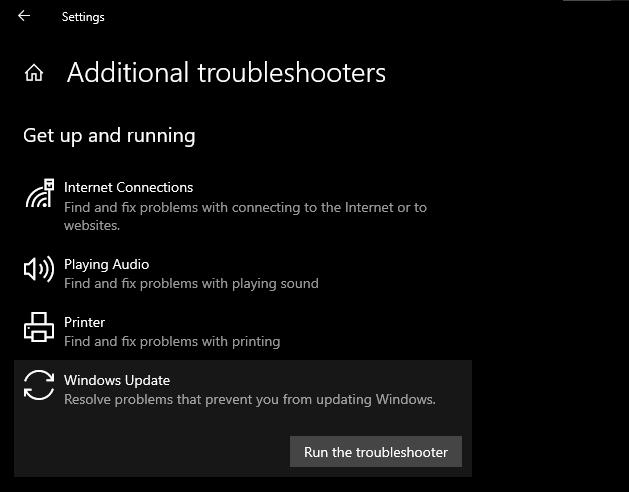 Step 5. Continue by following the on-screen instructions.
Part 3: How to Prevent Unexpected Kernel Mode Trap Windows 11?
Prevention is always better than cure, and you must take some preventive measures to avoid annoying blue screen errors like unexpected_kernel_mode_trap in the future. Here is the list of things that you should do to avoid encountering the error.
Update your OS as soon as the update is available.
Use a reliable antivirus program to protect your computer from malicious programs.
Always install programs from trusted sources.
Optimize your PC performance using optimization tools.
Keep your hard disk defragmented.
Never click or download unknown files from the Internet.
Never change PC settings that you do not know about.
Besides prevention, here are some tips to help you keep your PC healthy and maintain OS integrity.
Always back up your important files and data to avoid any data loss.
Do not install software unless necessary.
Keep an eye on your PC health using diagnostic tools.
Keep your hardware clean and free from any wear and tear.
Part 4: FAQs
1. What is 0x0000007F Windows 11?
The 0x0000007F is a stop code that indicates the UNEXPECTED_KERNEL_MODE_TRAP error. This stop code is generated when the CPU generates a trap and the kernel fails to catch it.
2. Why is my PC doing an unexpected kernel mode trap?
Your PC might show this error due to memory corruption, hardware/software failure, faulty RAM, corrupt driers, outdated Windows, or corrupt system files.
3. What does Windows Kernel Mean?
Windows kernel is a small part of Windows responsible for controlling and coordinating the programs and processes. Your PC cannot run without it, and it loads immediately after the bootloader and connects the hardware and user.
Conclusion
Kernel plays a vital role in your PC. When there is some problem with the kernel, your PC crashes and becomes nonfunctional. System errors in Windows are not new, and errors like unexpected kernel mode trap Windows 11 are quite common. In this article, we hae discussed the best possible way to resole the addressed issue that will surely help you out of the problem. Passfab FixUWin will be your best friend if you are seeking the easiest way. After resoling the error, do not forget to follow the tips for maintaining your OS integrity to avoid such errors in the future.