Today i update windows with new update i got blue screen with stop code unmountable boot volume i don't know how to fix it please help me out.
If you're a Windows 11 user and have encountered the "Unmountable Boot Volume" error, you're not alone. Many Lenovo, HP and Asus user reported in Micorsoft Community unmountable boot volume after update on their Windows 11. And it can prevent your PC from starting up correctly. It's important to address this issue promptly, as it can cause significant data loss and disrupt your daily work. In this article, we'll explore the causes and symptoms of the Unmountable Boot Volume in Windows 11 and provide you with effective solutions to fix it.
Part 1: Overview about Unmountable Boot Volume Windows 11
1. What's the symptom of Unmountable Boot Volume Windows 11?
Some people reportedthat the recent Windows 11 update introduce a BSOD Unmountable Boot Volume error. This error has the potential to cause your PC to crash or freeze unexpectedly. When this error occurs, you may be greeted by the notorious blue screen of death (BSOD) displaying a message that says, "Your PC ran into a problem and needs to restart. We're just collecting some error info, and then we'll restart for you." Alongside this message, you'll also encounter the stop code "UNMOUNTABLE_BOOT_VOLUME".
Unfortunately, this error can also prevent your PC from starting up properly, making it impossible to access your data and files. It's a frustrating situation, as you find yourself locked out of your system due to this unforgiving error.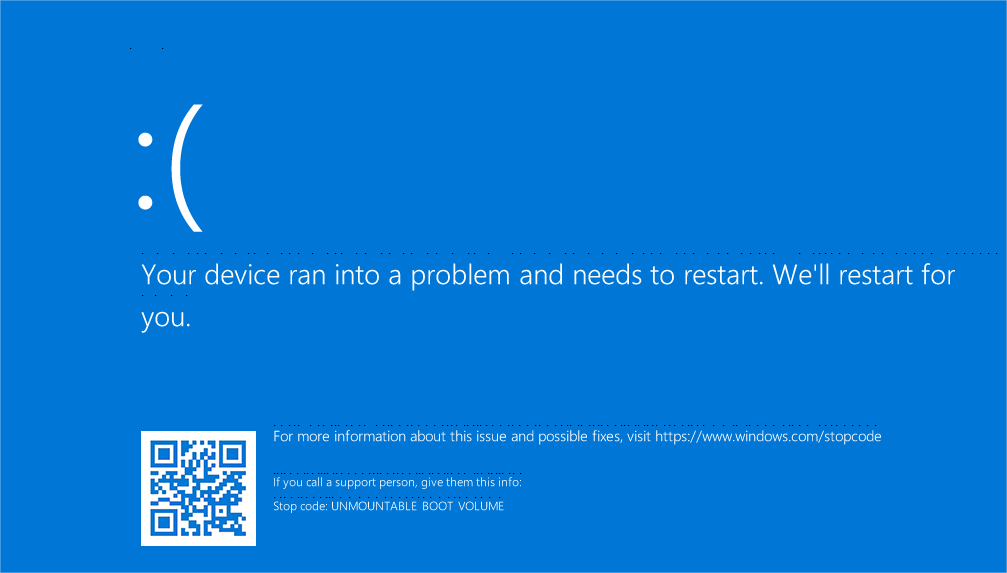 2. What causes Unmountable Boot Volume Windows 11?
System File Corruption: When crucial files required for the smooth operation of your system become corrupted, it may lead to issues like the Unmountable boot volume error. Such corruption can result from factors such as malware, human error, or problematic applications.
Hard Drive or RAM Impairment: The hard drive and RAM are vital components of your computer, responsible for storing both permanent and temporary data and performing a wide array of system functions. Damage to these components can result in numerous problems, including the "Unmountable boot volume" error.
Poorly configured BIOS: The BIOS function in Windows 11 can be tweaked by computer experts. However, this might cause the "Unmountable boot volume" error if the BIOS is not properly configured.
A major Windows 11 update rolled out: Some users have reported that unmountable boot volume windows 11 after update shows up.
Part 2: Fix Unmountable Boot Volume Windows 11 without CD
Hot
The easiest and quickest way for fixing is using PassFab FixUWin, which is a comprehensive Windows system repair tool that utilizes a powerful algorithm to scan your PC for various issues and errors, including stop code unmountable boot volume windows 11. The program works by identifying the root cause of the error and repairing all critical system files and registry errors that may be causing it.
Fix over 200+ PC-related problems: PassFab FixUWin is equipped with a comprehensive scanning and repair system that can identify and fix more than 200 different types of PC problems, including Blue Screen of Death, computer crash, freezing, stuck at restarting/loading screen, and more.
Three different repair modes: PassFab FixUWin comes with three different repair modes, Smart System Repair, System Boot Repair, and Ultimate Repair, providing multiple fixes for various computer problems.
One-click repair: PassFab FixUWin is designed with a user-friendly interface that enables even beginners to fix their computer problems with just one click.
Professional operation video and detailed guideline: PassFab FixUWin provides detailed video tutorials and guides to help users navigate and solve their PC problems with ease.
Compatible with all Windows systems: PassFab FixUWin supports all Windows operating systems, including Windows 11, Windows 10, and earlier versions.
Time-saving and efficient: PassFab FixUWin is an efficient and time-saving solution that can solve multiple PC problems at once, helping users to avoid the hassle of troubleshooting and fixing each problem individually.
This methods is specially suitable for the people who encounter unmountable boot volume error in Windows 11 and for the users who are not familiar with technical methods or have tried multiple solutions without success. To perform this tool, please check the following:
Download and launch the tool from an accessible PC, then plug a blank USB flash drive.

Run the program and click "Create boot disk now" to start burning a repair disk.

Wait until the process completes, and then remove the bootable disk. Insert the bootable disk into the computer that cannot boot.

Restart the computer and press the corresponding key, such as "F12" or "ESC," on the keyboard to enter the Boot menu.

From the list of USB names in the Boot menu, select the inserted bootable disk and press "Enter" to confirm.

Click "Automated repair" in the PassFab FixUWin program to start the repair process.

Wait until the repair is complete, and then click "Restart" to start your computer.
Part 3. More solutions for unmountable boot volume windows 11
Method 1. Perform Automatic Repair
Automatic repair is a built-in feature of Windows that can automatically fix many common startup issues, including the unmountable boot volume error. To initiate the automatic repair process, adhere to the following instructions:
Step 1. Place your Windows installation media into the device and initiate the boot sequence from it.
Step 2. On the subsequent screen, select "Repair your computer."
Step 3. Click "Troubleshoot" and then "Advanced options."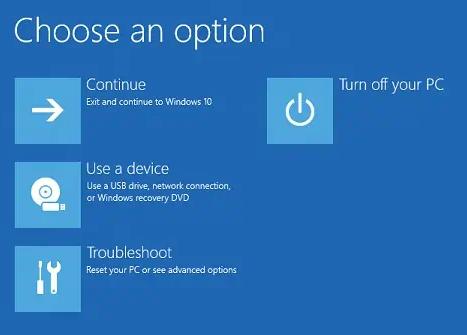 Step 4. Click "Startup Repair" and follow the prompts to complete the repair process.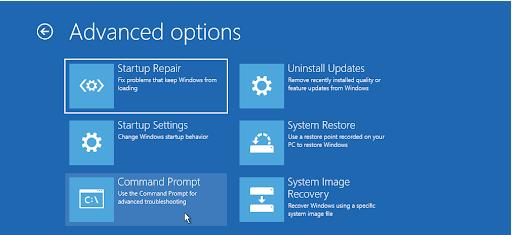 The automatic repair process attempts to repair any issues with the Windows boot files or system files, making it a reliable solution for many startup issues. However, if the problem is caused by a hardware failure or more serious software issues, automatic repair may not be able to fix the problem.
Method 2. Perform SFC Command
SFC (System File Checker) is a built-in Windows utility that can scan and repair corrupt system files. To execute an SFC (System File Checker) scan, adhere to the following instructions:
Step 1. Press the Windows key + X, and choose "Command Prompt (Admin)" from the menu.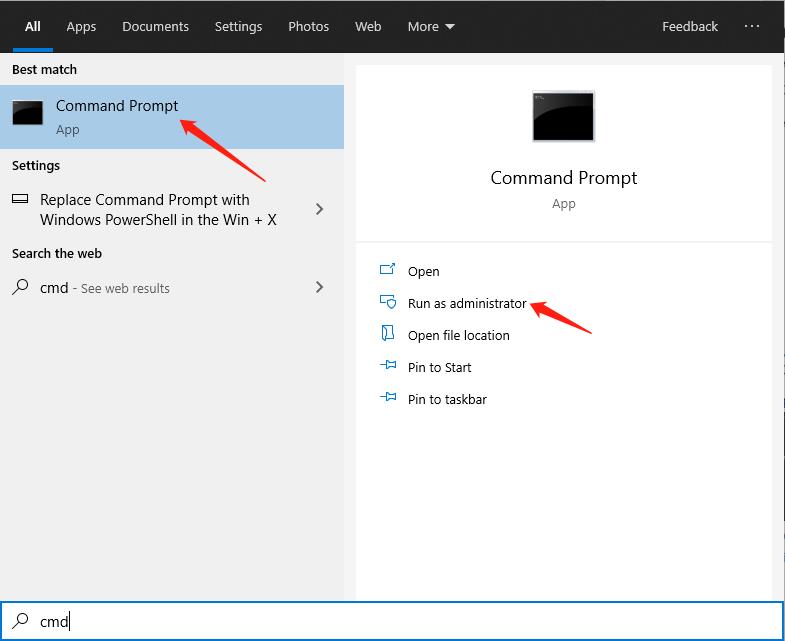 Step 2. Type "sfc /scannow" and press Enter.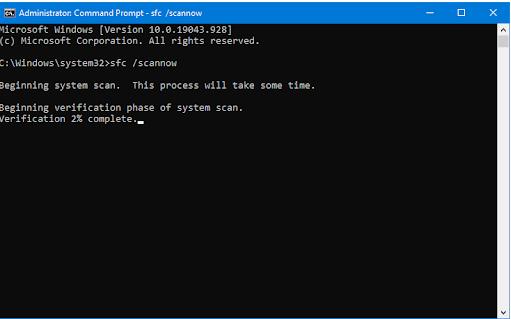 Step 3. Allow the scan to finish and adhere to instructions provided on the screen.
The SFC command can fix many system file errors, which can cause the unmountable boot volume error. However, it may not be able to fix all system file issues, and it can take some time to complete the scan.
Method 3. Run Chkdsk Command
Chkdsk is another built-in Windows utility that can scan and repair errors on your hard drive. To run chkdsk, follow these steps:
Step 1. Press Windows + X and select "Command Prompt (Admin)."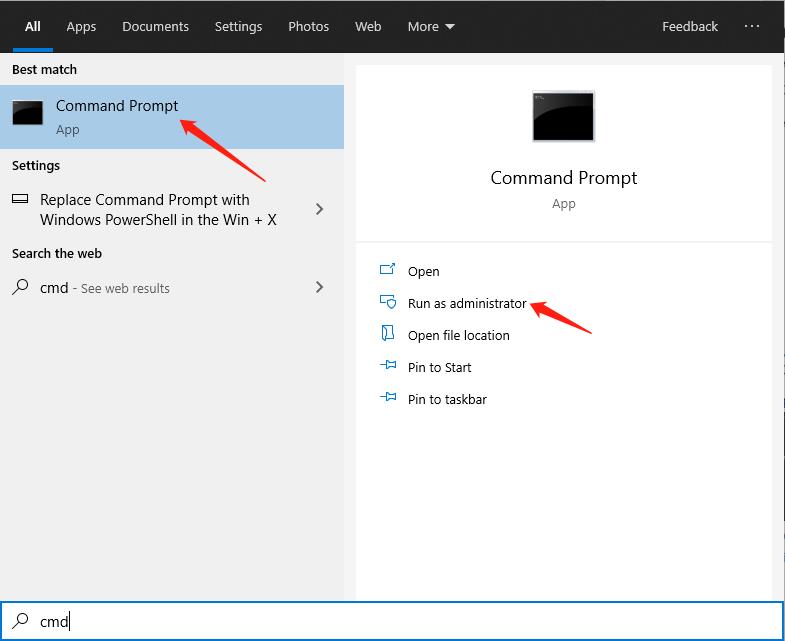 Note:
If you can't start Windows 11 normally, you'll need to access the Advanced Options menu. This can usually be done by pressing F8 or Shift+F8 during startup, or by using a Windows 11 installation media to boot your computer.
Step 2. In the Command Prompt window, type "chkdsk C: /f /r" (without quotes) and press Enter.

Replace "C:" with the drive letter of the partition you want to check and fix. The /f flag will attempt to fix any errors found on the disk, while the /r flag will locate and repair any bad sectors on the disk. If the command detects errors, it may prompt you to schedule a disk check the next time you restart your computer.
Remember to be patient as the CHKDSK command can take some time to complete. After it finishes, restart your computer and check if the Unmountable Boot Volume error has been resolved.
Method 4. Reinstall Windows 11
If none of the above solutions work, the last resort is to reinstall Windows. Reinstalling Windows will erase all your data and programs, so it should only be done as a last resort. To reinstall Windows, follow these steps:
1. Prepare for the reinstallation
Make sure you have the following before you begin:
An internet connection
A storage device external to your computer, such as a USB drive, SD card, or external hard disk, with a minimum of 8GB free capacity
Any necessary product keys or licenses for your Windows 11 installation
2. Create installation media
On a working PC, download the Windows 11 installation media creation tool from the Microsoft website.
Choose the "Create installation media (USB flash drive, DVD, or ISO file) for another PC" option and select "Next."
Choose your language, edition, and architecture, and select "Next" again.
Choose the USB drive you want to use for the installation media, and select "Next" to create the media.
3. Boot from the installation media
Insert the installation media into the PC you want to reinstall Windows 11 on.
Restart your PC and enter the BIOS/UEFI setup utility by pressing the appropriate key during startup (usually F2, F10, F12, or Del).
Change the boot order so that your PC boots from the installation media first.
Save your changes and exit the BIOS/UEFI setup utility.
4. Install Windows 11
Select your language preferences and other settings, and select "Next."
Select "Install now" to start the installation process.
Wait for Windows 11 to install and configure your system. The procedure could be time-consuming, and your computer might reboot multiple times throughout the course of action.
Once the installation is complete, you can personalize Windows 11 and set up your user account.
Reinstalling Windows will completely wipe your hard drive and reinstall a fresh copy of Windows. This solution should only be used if all other solutions fail, and it is important to backup your important data before attempting a reinstallation.
Conclusion
PassFab FixUWin is an efficient and reliable solution for repairing the unmountable boot volume Windows 11. With its user-friendly interface, users can easily create a bootable disk and perform an automated repair, SFC or chkdsk command. However, if all else fails, users can resort to reinstalling Windows. PassFab FixUWin provides a convenient and effective way to fix the problem without losing any data. It is recommended for users who are not tech-savvy or have exhausted other free solutions.